Last Updated on June 5, 2022
Going forward with my tradition of publishing these earning reports, at my own pace. What makes this special is that I earned a lot of these during my break. I wasn't actively working on anything, but a lot of interesting opportunities and projects fell on my lap.
ySense (Surveys and Offers)
ySense has improved a lot since I joined it 2 years ago. They have even released an app and an extension to get more surveys. But what I usually use ySense for is their offers. I got a 1 year VPN for free (effectively) from them, and the payment reflected here is a part of its cashout.
You can make some decent beermoney from their surveys as well, but they can get frustrating after quite some time.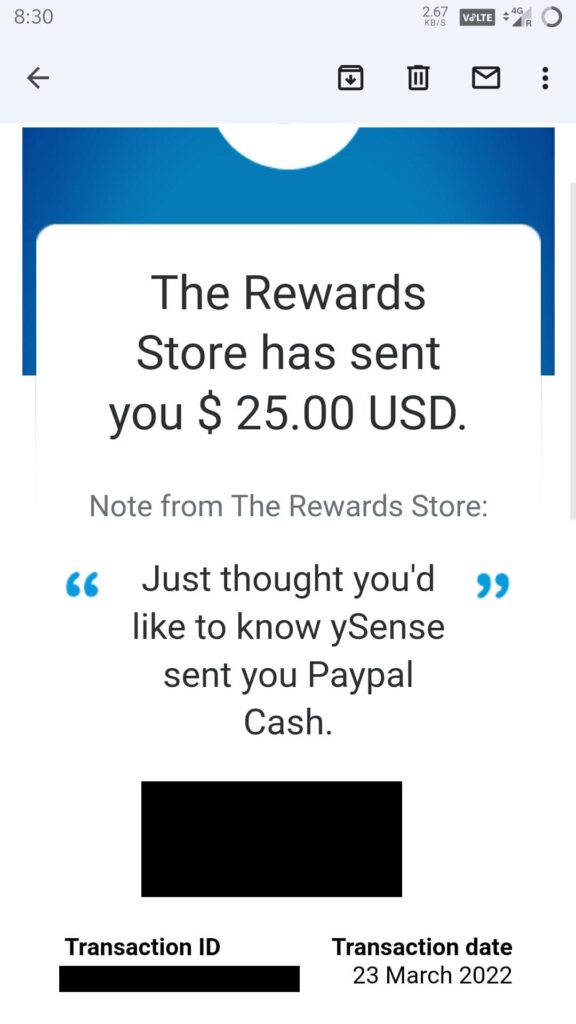 dScout (Diary Missions and User Research)
dScout is an app-only platform that lets you do diary missions (user research studies spanning across several days). It is quite difficult to get into them, as slots are very limited.
But every 3-4 months I get myself into a dscout study, and the same happened this time. Got myself into a mission that paid 120$. Almost covered my whole month of being inactive at Usertesting.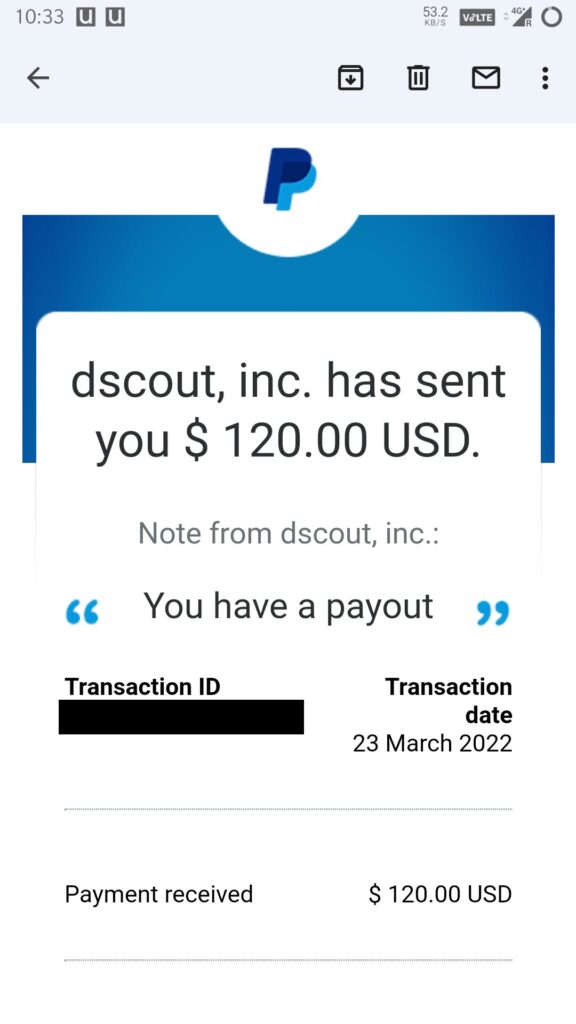 Testable Minds (Psychology Studies)
Testable Minds is such a fun and easy site, that they have temporarily blocked their registrations (the last time I checked). It has periods of work where I get paid studies almost everyday; though getting into them is highly dependent on your luck.
I ended up cashing out a cumulative amount of 3-4 months that I worked on, which included a mix of income from studies and referral bonuses. Don't expect to earn a lot from it, but it is kind of easy and fun.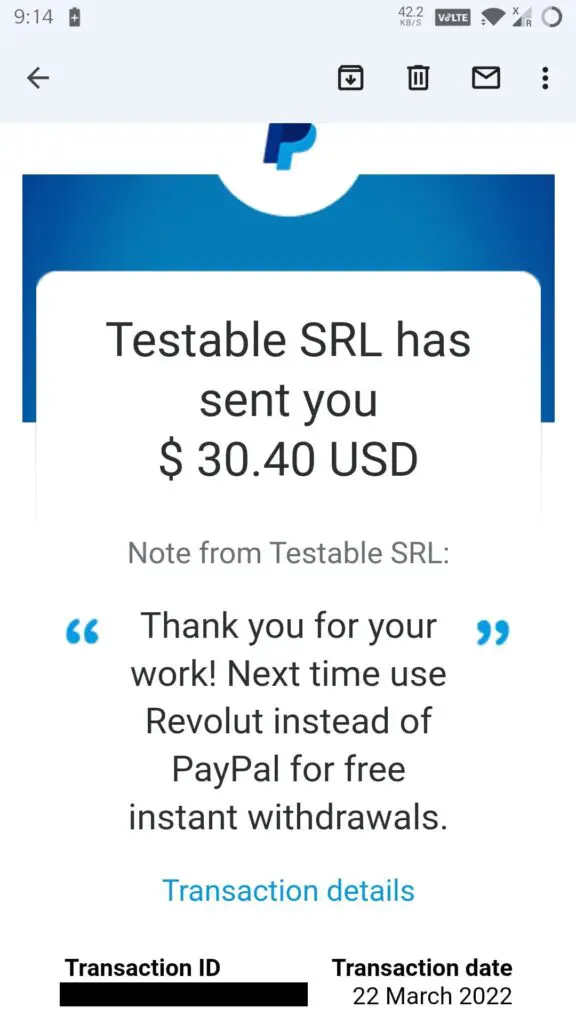 uTest (Bug Testing and User Testing)
uTest has a lot of work from time to time, but I only choose to do their simpler, test-case based cycles. I did one back in February, and their payments took almost 45 days to clear up.
They pay twice a month, but the test case took a long time to get approved. Anyways, you can't complain when you get the money in the bank!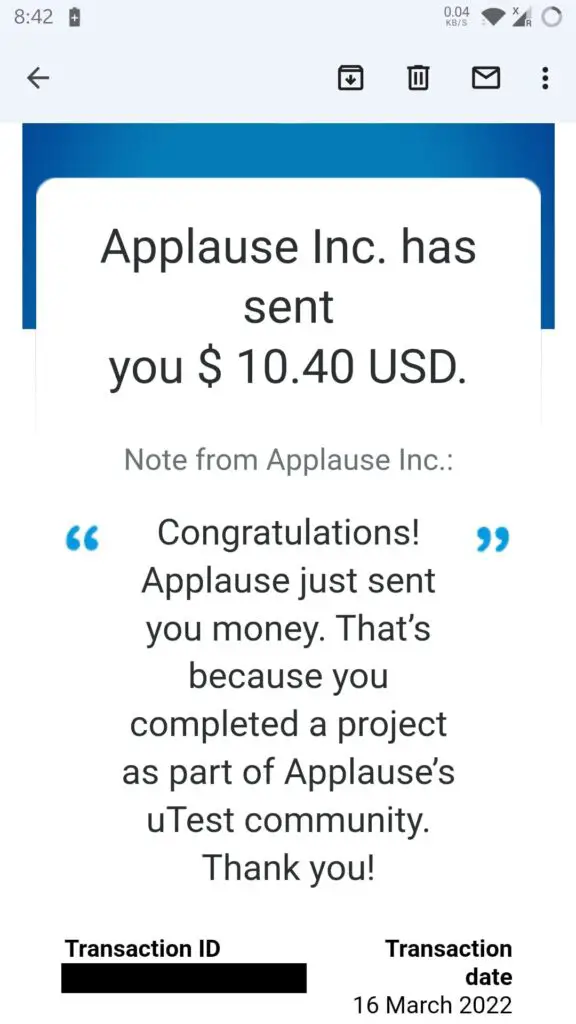 Gridspace (Customer Care Conversation Role-play)
Gridspace is a great platform where you simply role-play a call centre conversation and get paid handsomely for it. But their work happens in "Mixer sessions" that you are informed about 24 hours prior.
There was a mixer session after quite a long break, and I decided to participate in it. I got bored after a single call, but people I know have made as much as 120$ from a single mixer session.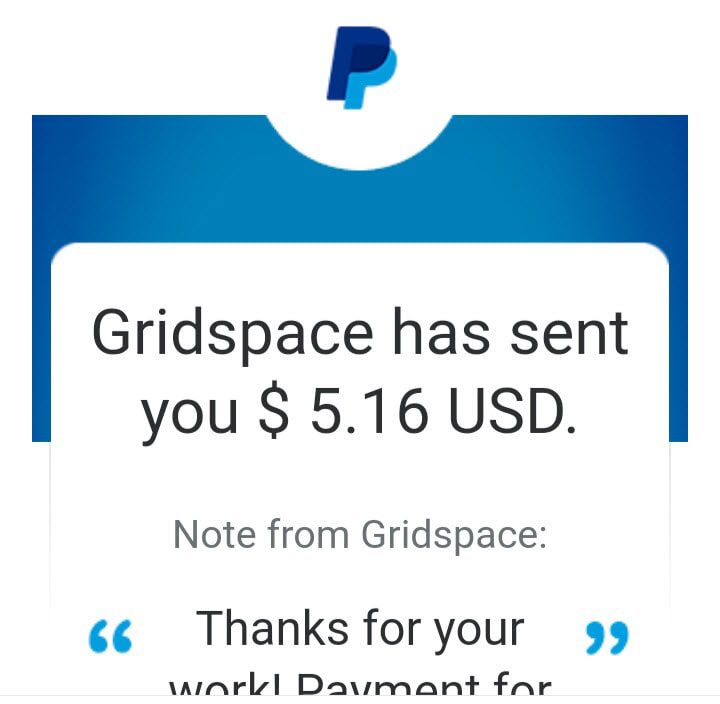 Lionbridge/TELUS International (Mystery Shopping Project)
TELUS International has a lot of projects going on, from Search Engine Evaluation, Game Testing to Data Collection. Their pay rates are much better than Appen, which is why I prefer working with them.
These payments are from a mystery shopping project I do for them. It's a fun project where I buy things, review them and get to keep them for free. Plus, I get some extra money for the work I do. I have distributed so many gifts to my family members since I became a part of this project.
Serpclix (Visit Websites and Earn)
Serpclix has been a beer money site, with a very limited earning potential. But I am really amazed by how consistently I get paid from it. It works really well for some countries, while others might not be as good.
But their browser extension helps you get notified whenever work is available. So I just keep the tab open while working normally on my laptop, and end up cashing out a few dollars every month.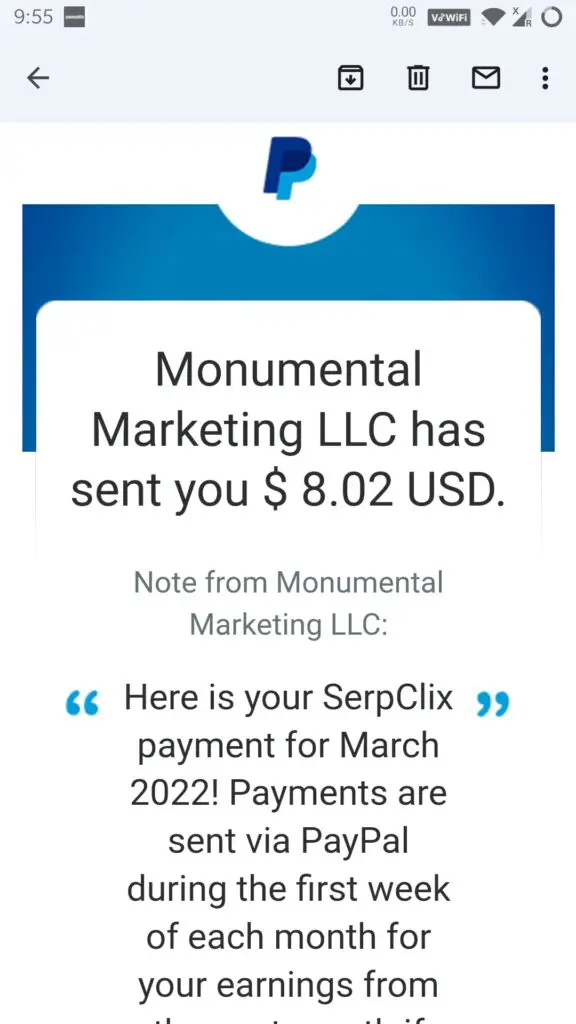 Transperfect (Data Collection Jobs)
Transperfect has a lot of Data Collection jobs from time to time. Even though their process is not very streamlined. This payment I received from them is for a voice phrase collection I did several months ago.
They do have a lot of complaints from people saying they didn't pay them, but the fact is that their process is very broken. Sometimes you will need to follow up on your end regarding the payment, sometimes their emails end up in the Spam folder, etc.
Give them a try if you like. But you will need patience, a lot of it.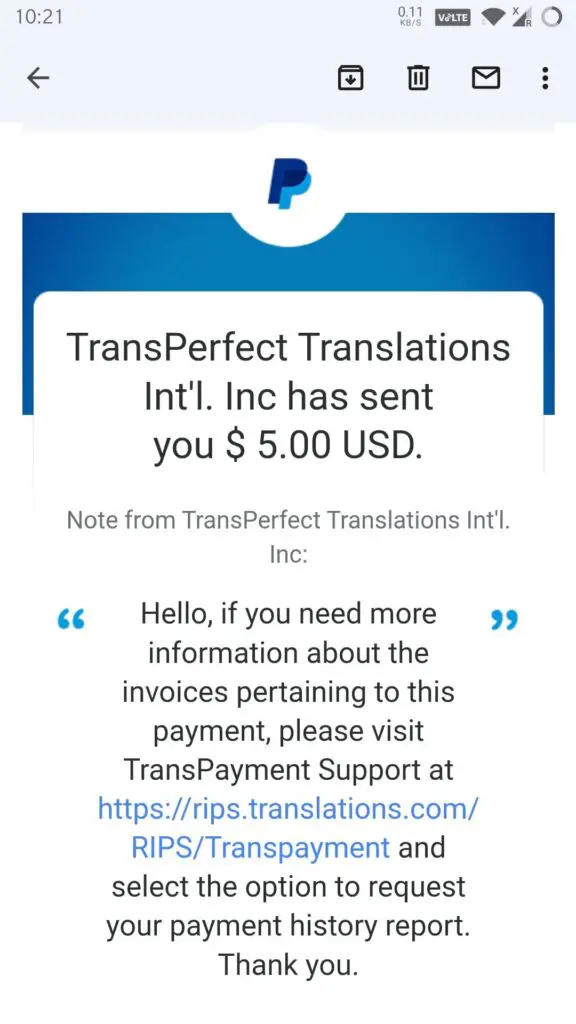 Ezoic (Website/Traffic Monetization through Ads)
Ezoic is the display ad platform that I use to monetize this website. Its earnings are pretty much stable, and I get around $100+ every month from it.
Here are 2 of my most recent payments from them. It's not much, but it's honest work 😉.
Clickworker (UHRS and Data Collection)
Clickworker is hands down the best UHRS Platform. They have a lot of Hitapps, are never late with their payments (unlike some platforms like Quadrant Resources and Datamime, and also get a few data collection projects here and there.
Their payments have been consistent every time, and their support usually replies within a week.
Usertesting (Usability Research Studies)
Usertesting is the best site for doing usability studies. If you qualify in their test and get a good rating, then you have a lot of tests to screen for everyday.
I usually make an average of 100-150$ every month from Usertesting. It has been quite some time since I posted a payment proof, so I decided to update it.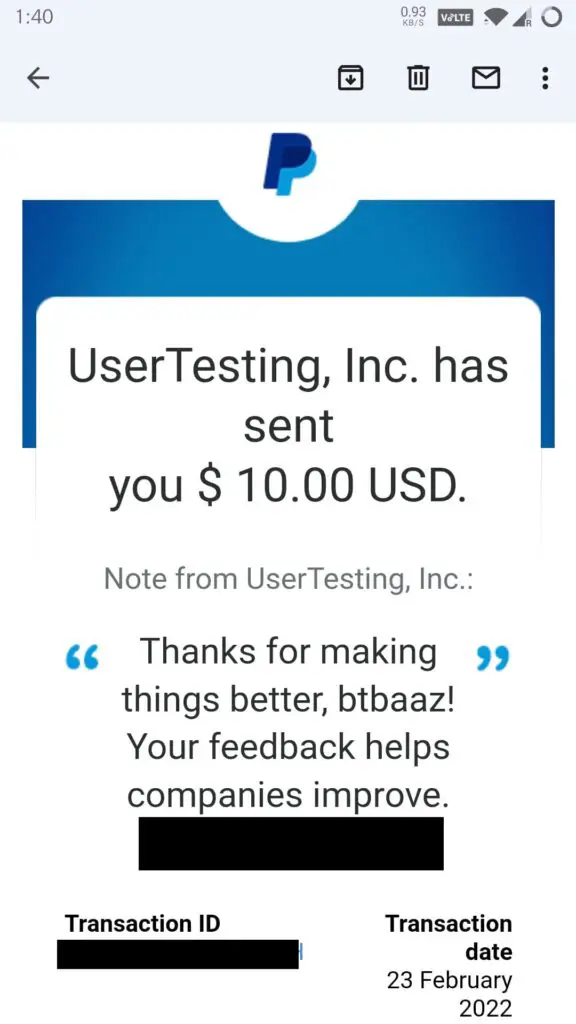 This particular earning reports amounts to earnings of approximately 2 months. Totalling these payment proofs, I earned around 1000$ in these 2 months. Not bad, considering the fact that I am super lazy and try to minimize my work-time, and maximize the earnings.
More Reading for you…