Last Updated on January 9, 2022
Appen (previously known as Leapforce) is the world's leading crowdsourcing company. Out of all its competitors (such as Lionbridge/TELUS & Oneforma),
Appen has the highest amount of work available. Moreover, they have a robust support system, a well-defined payment cycle, and the biggest clientele (pretty much).
Infact, Appen was the website that introduced me to online money earning. It has been over 3 years that I have been working on Appen projects.
Though a little slow in the beginning, I have been getting consistent work in the form of various projects.
Update: Appen has reduced their rates a lot since I started working with them. TELUS/Lionbridge and Oneforma both offer much better rates than Appen.
So what does Appen do and how do I join their workforce? 🏢
Appen is a crowdsourcing platform, which means that Appen sources various workers from around the world to work on projects.
These projects are usually aimed at improving various aspects of AI and Machine Learning Algorithms (as the end goal).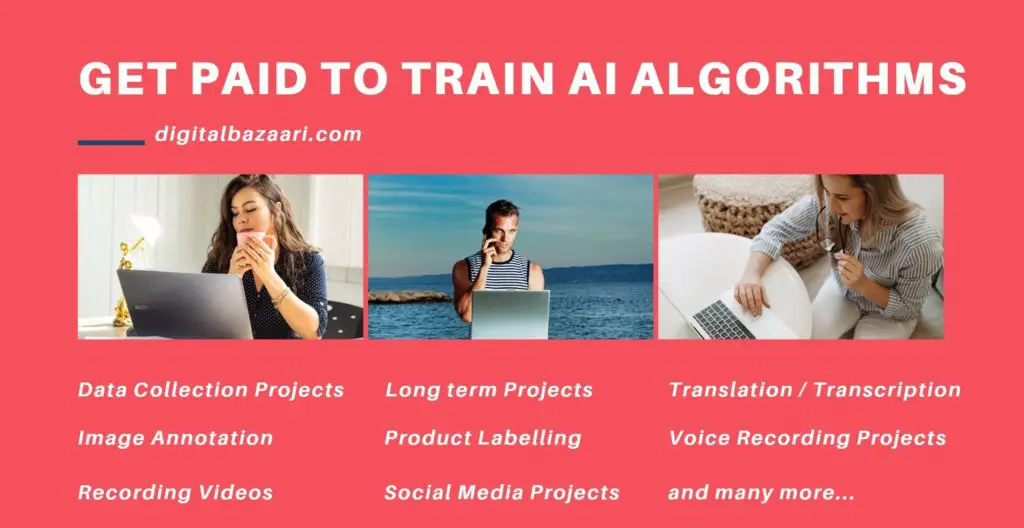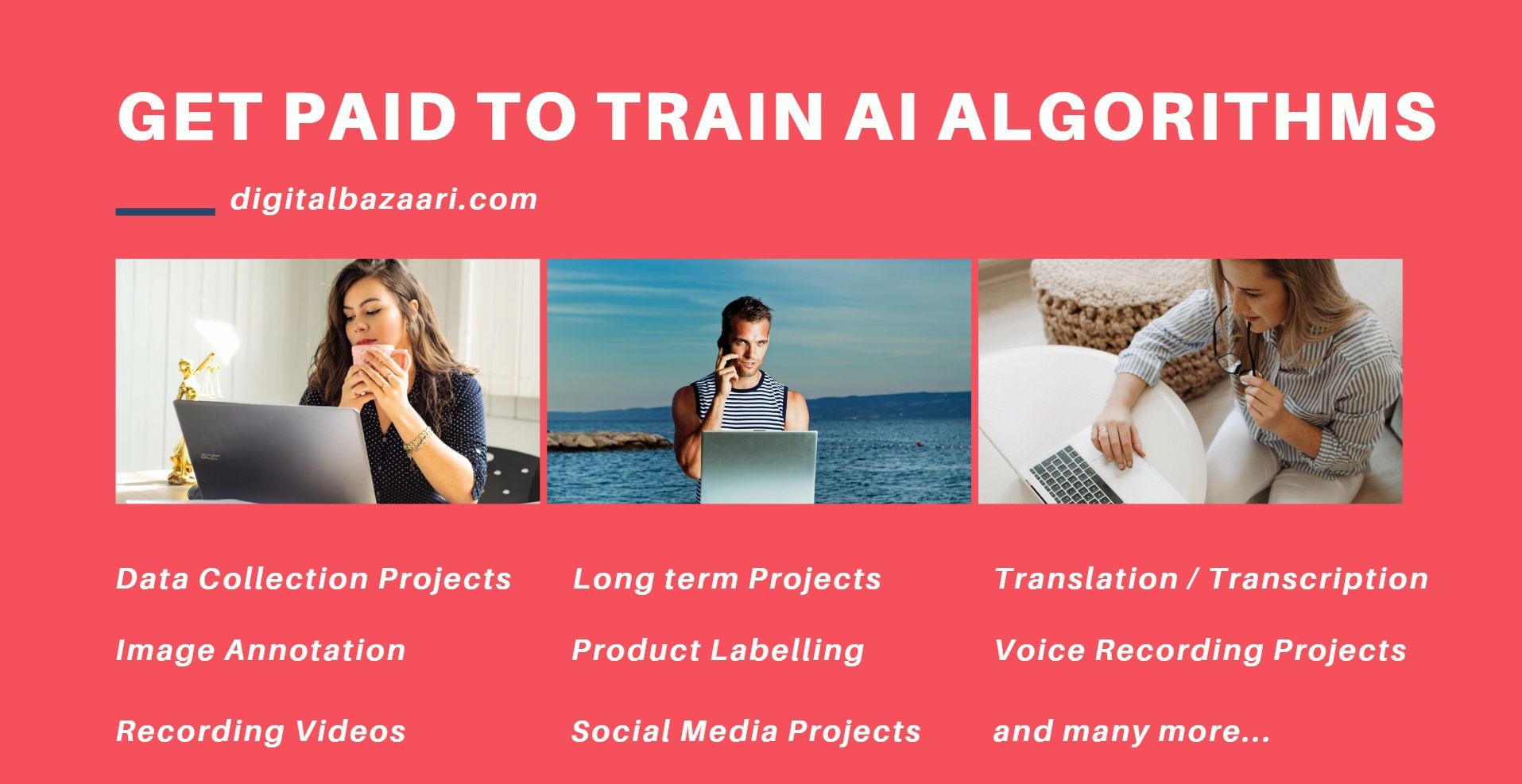 To join their team as an Appen agent, you need to register on their site. Then you will be asked for your identity proof, resume, and payment method.
There is a step-by-step tutorial to their signup process that you can follow here.
It might feel too complicated in the beginning, but as you get the hang of it, you will thank yourself.
You have basically unlocked a way to earn a little part-time income (any time you wish) for years to come.
How to begin working at Appen (getting your first project)📝
A lot of people give up here. They will navigate the nuances of registration, but get confused as soon as they see the dashboard.
The Appen dashboard shows you a list of projects that are currently active.
You can apply for these projects and learn more about the work they require. Appen does not consider your account "Active" unless you have qualified for your first project.
A lot of people qualify for their first project within a week of applying.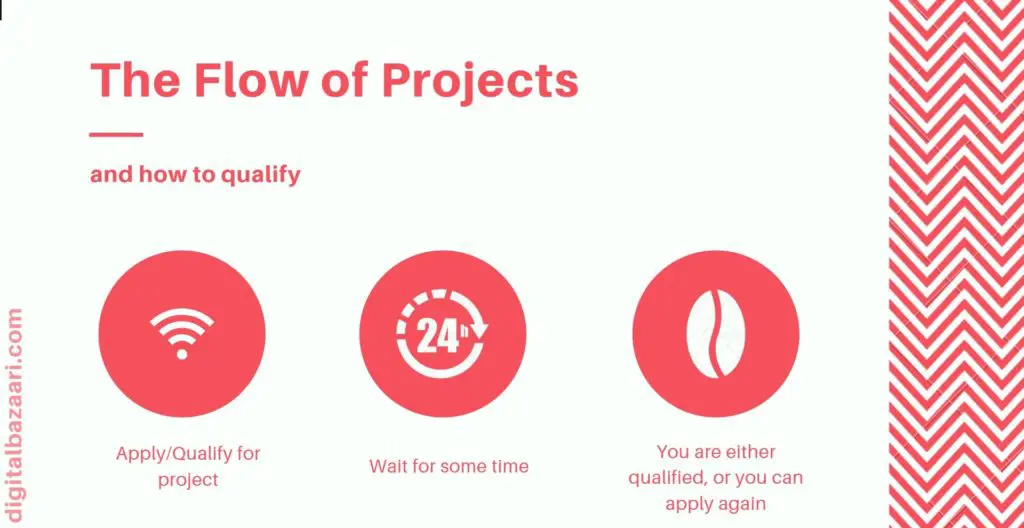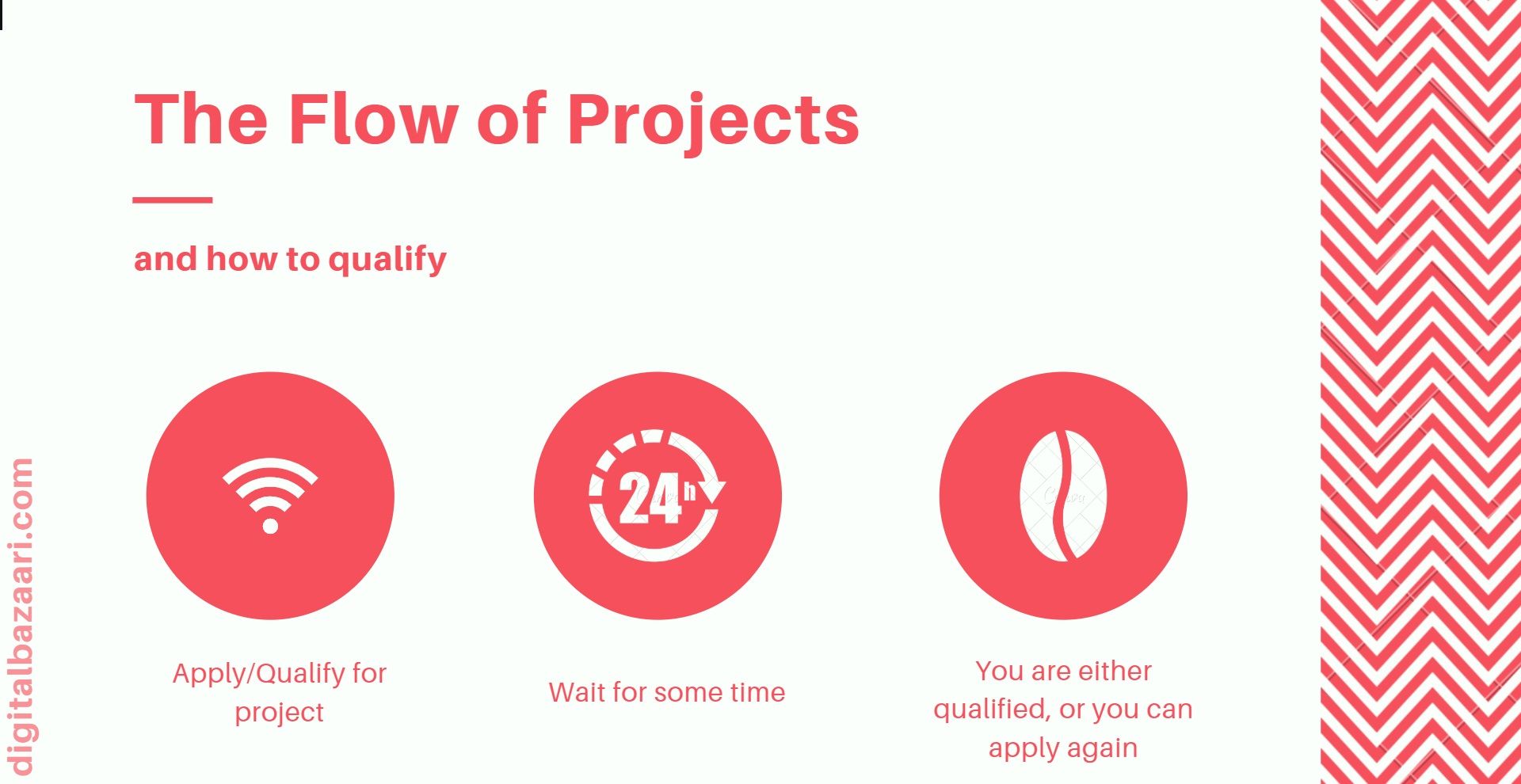 But there are so many people competing for these project slots, that it might take some people months before they get to qualify for a project.
This is where a lot of people lose hope or faith. Remember that good things come to those who wait.
I personally got onboarded to my project around 2 weeks after I signed up for Appen, but there weren't as many people on the platform back then. 
The idea here is to apply for as many projects as you can, and hope that you clear their waitlist. Infact, there are several data collection projects that will onboard you in an instant.
Check out this article for more tips on qualifying for your first Appen project. Things are easy after that.
A lot of people have doubts regarding how this system works. You can check out this detailed article on Appen FAQs if you want to know more (such as how to find consistent and long-term work at Appen.
What type of work can I do on Appen?🎨
This is one of the fortes of the Appen platform. It hasn't restricted itself to a single type of work. It caters to different types of jobs and work as per the requirement of the client. So you can expect to work on anything from Search Engine Evaluation jobs to Translation and Transcription jobs, and everything in between.
Here are some of the many projects you might work on in Appen:
Social Media Evaluator or Search Engine Evaluator
Translation and Transcription projects
And more…
There are lots of projects to choose from at any given time, and I suggest you to apply for all those that you are capable of doing.
This is because there is a long waiting time that you need to go through (without any guarantee of getting accepted into the project).
Hence it is best to keep applying for new projects as and when they become available.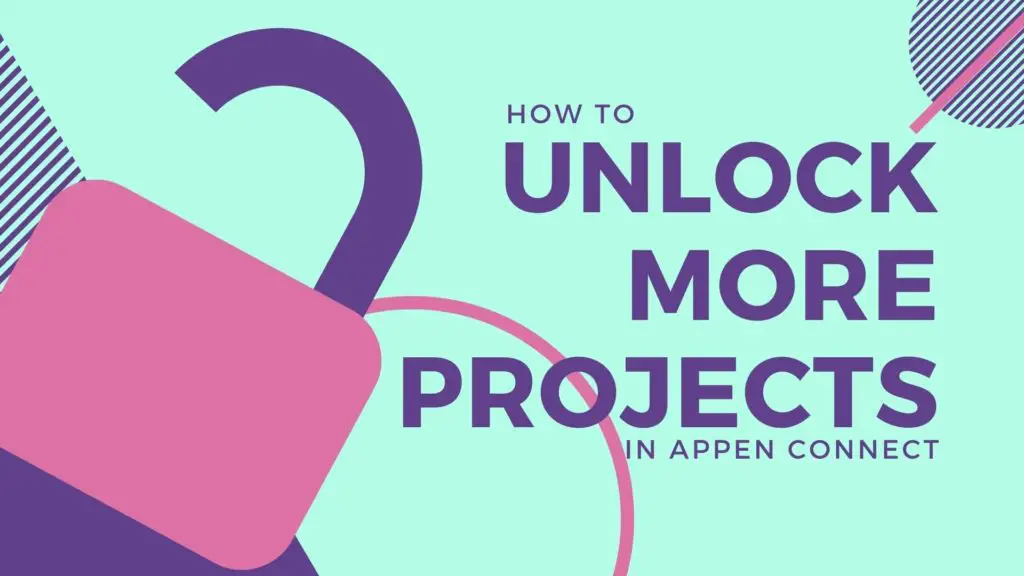 Check out this article for a profile tweak you can do, that enables you to access and qualify for more projects in Appen. 
How much can I earn from Appen?💰
It is hard to project an exact number that you can earn through Appen. Your earnings depend on what project you are working on, and which country you are from.
Workers from different countries are offered different pay rates for the same project. This might sound absurd, but is actually a very logical decision.
So, a person working from a third-world country might earn marginally less than someone working from the US or UK.
But when you actually factor in the currency exchange, you will be amazed that both workers will be earning what can be called "part-time" money (in their country).
The monthly earning of people ranges from 100$ – 1500$ on Appen, depending on the country that they work from.
The pay rates themselves vary between 3$/hour to 25$/hour between projects and location.
Even though the rates are a little less than what their competitors offer (For the same projects), the sheer amount of work available on Appen more than compensates for it.
I have personally earned over 3000$ from Appen, spread over a timeline of 3 years. Though it would only convert to about 100$ a month, it is quite a substantial amount in my country (welcome to the third-world).
Moreover, the ease and flexibility with which I earned it is beyond comparison to any part-time or full-time job.
Getting paid via Appen is a very Streamlined process. Appen prefers Payoneer for making International payments and will sign you up for it when you register for Appen.
Look out for an email from finance@appen that will ask you to provide your payment information.
There is an invoice generated for you every month. Some projects will automatically add to your invoice, while others need to be filled in manually.
Submit your invoice at the beginning of the next month, and you will be paid within the first fortnight.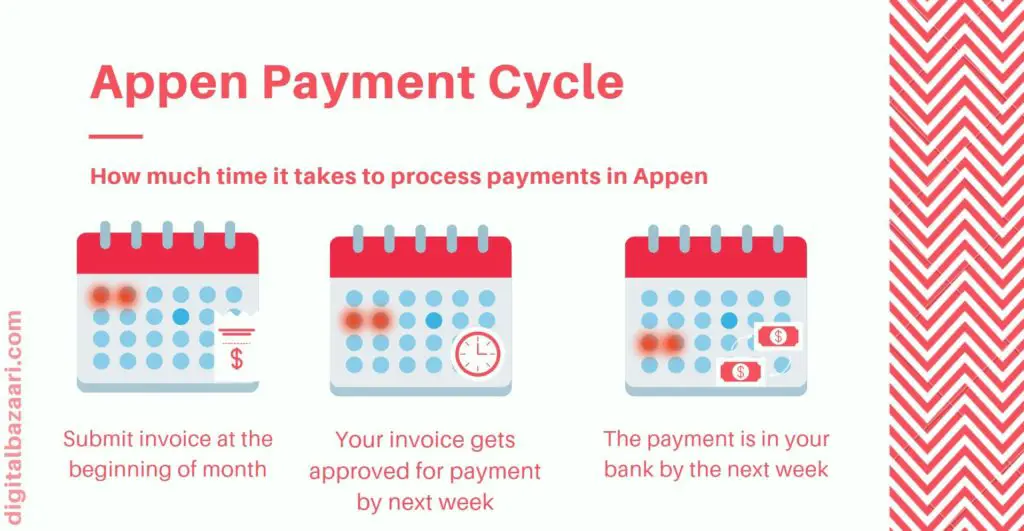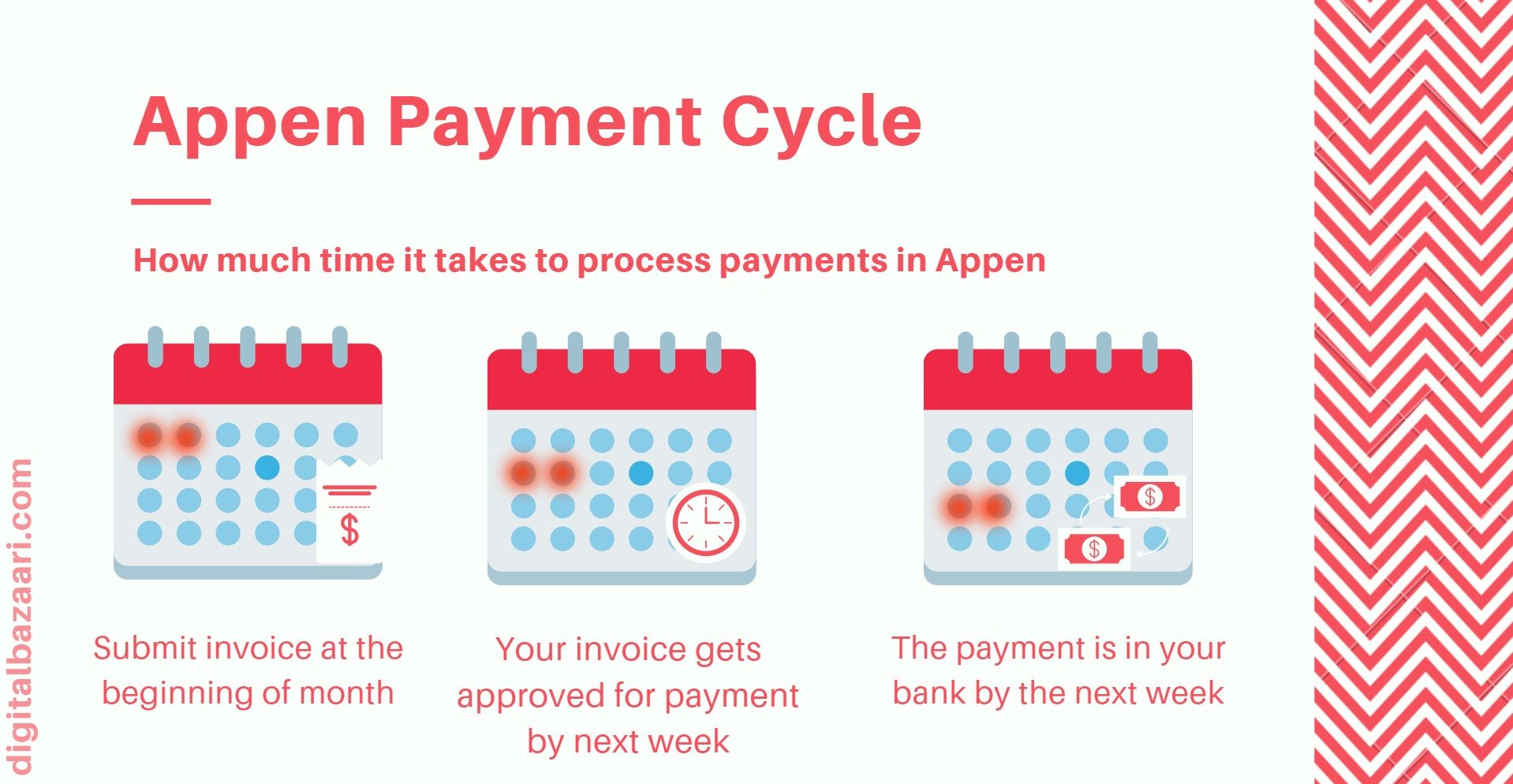 Thanks to Payoneer, there are not many deductions in the amount you receive. Payoneer charges a flat 3$ fee for International Bank transfers, unlike Paypal where the fees increase with the amount being transferred.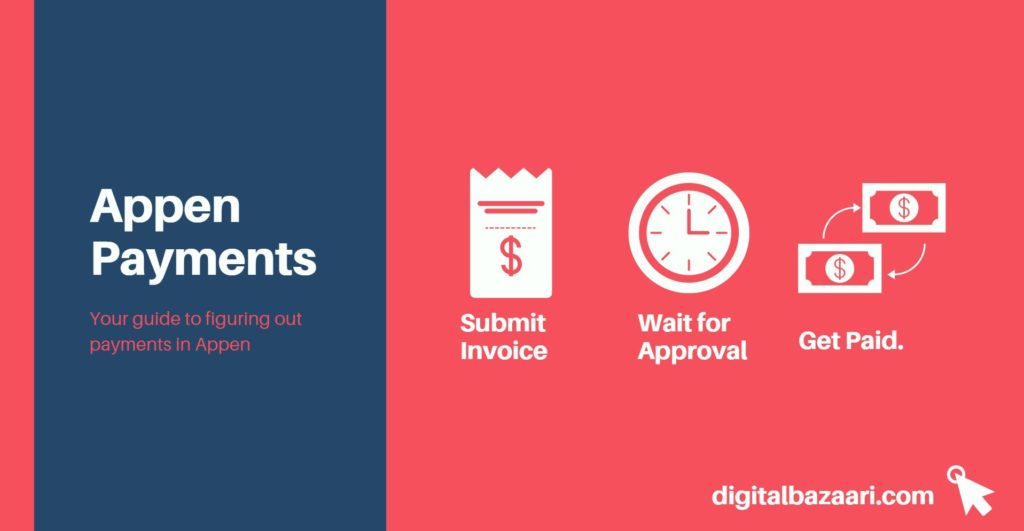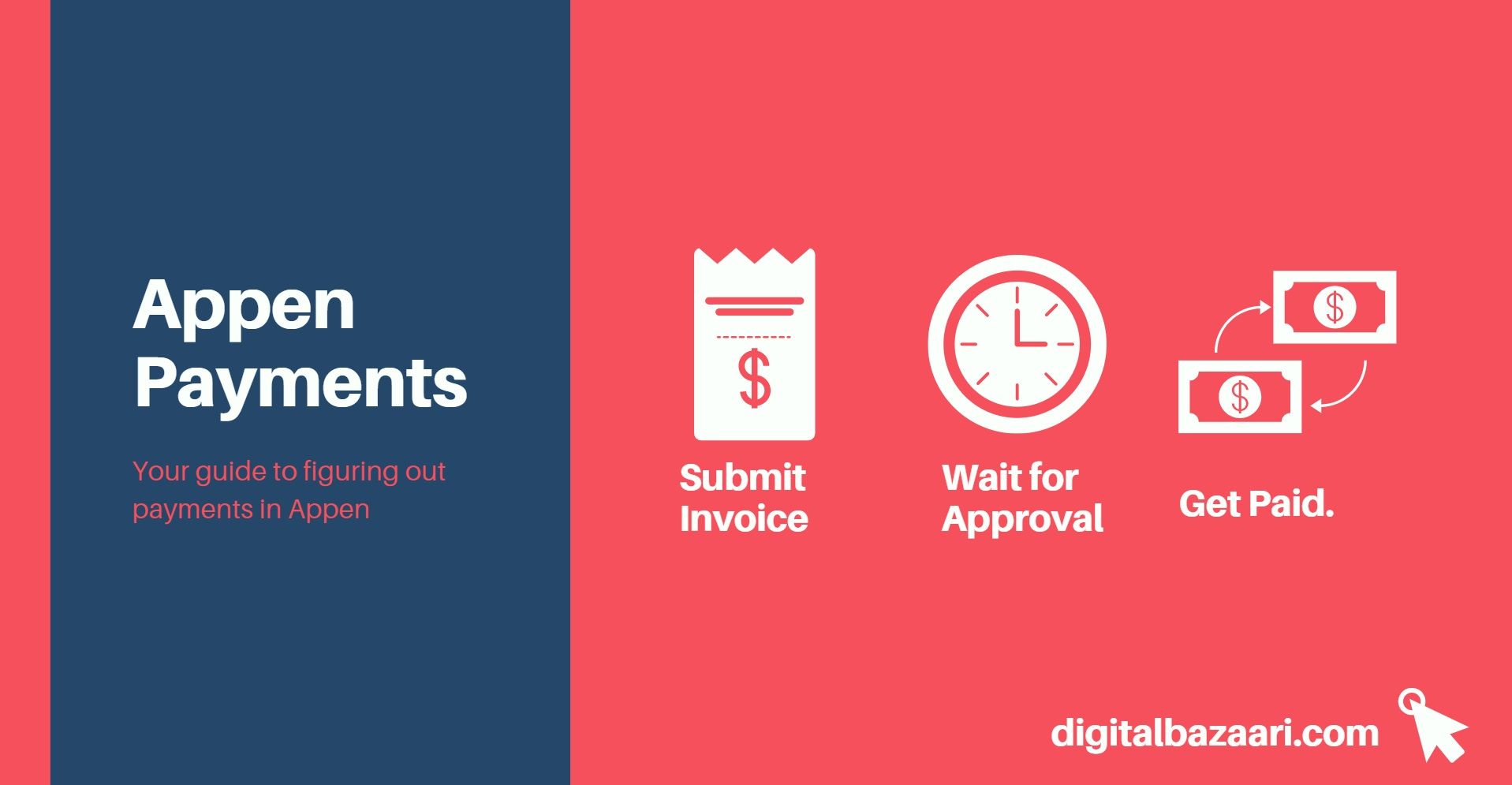 To check if your project's invoice is auto-generated or needs to be filled manually, check out the "Invoice" tab on your project description page. To know more about Appen's payment cycle, check out this article here.
More Platforms by Appen (Figure Eight and Appen China)🌎
So let's get this out of the way. There are 3 platforms that Appen operates now (thanks to its acquisitions and mergers). They are:
Appen Connect
Appen 9 (or Appen China)
Everything described above is with context to the Appen Connect platform. It was the result of the acquisition of Leapforce, which was then rebranded into Appen Connect.
It remains the most lucrative platform out of the three, with the most amount of work available across all countries.
Second comes Appen's Figure Eight platform. It is the result of another acquisition of a company called Crowdflower.
Figure Eight platform is an attempt to replicate web judging platforms such as UHRS. The idea is to offer simple tasks to users on a first-come, first-serve basis. 
Figure Eight earlier partnered with ySense to offer these tasks but is now an Independent platform.
The only problem with it is that there are not many tasks available globally. So while Chad from Europe might be making a living off of it, Kamalesh from India would be struggling to find even one task. 
You can try signing up for this and see if it works for you. 
The third one is the Appen China platform. Launched very recently in 2020, this platform aims to offer work exclusively to Asian countries.
It aims to leverage the weak currency of Asian countries to get basic tasks done at slave labor. 
No seriously, the rates of Appen China are so bad, I would prefer working as a daily wage laborer.
They do not have many projects since they are a new platform, and only offered some transcription work when I tried them out.
So you can skip the Appen China platform for good. It's not for anyone, in my opinion. Let's see how it evolves with time.
Appen is not a substitute for a job💼
I have been through this before. Even though I say that there's lots of work available on the platform, and they offer a minimum rate of 3$/hour.
Many people might get excited and hope that it can replace their day job. After all, 20$ per day is above the average salary of a lot of people in the world.
I have tried it and would advise you against it. First of all, it is not sustainable. Even if you find any project that offers you that much amount of work, it won't keep you on board for more than a year.
Plus, there's already so much competition on the platform that it is highly unlikely you can be working on enough projects to supplement your income.
Appen (Connect) is at best a great way to earn part-time income. It is more reliable and sophisticated than a lot of other crowdsourcing sites I have tried. 
If you really want to try earning a full-time income from online jobs, I would suggest you join multiple platforms.
Work on all of them, and slowly eliminate the ones that do not give you the best money for your time. Check out my list of top websites that I have earned from.
Hope this article helped you understand the scope of earning as an Appen agent. If you have any doubts or updates, do let me know in the comments section below.