Last Updated on September 8, 2021
Note: Appen has revamped their interface since this guide was written. You might encounter a different site visually, but the information asked and flow of steps is the same.
Initial Signup Process (First Step)
1. Click on the signup link. You will be taken to an application form. Simply enter your basic details and click on "Create Account". You will need to verify your email address and then you can continue with the signup process.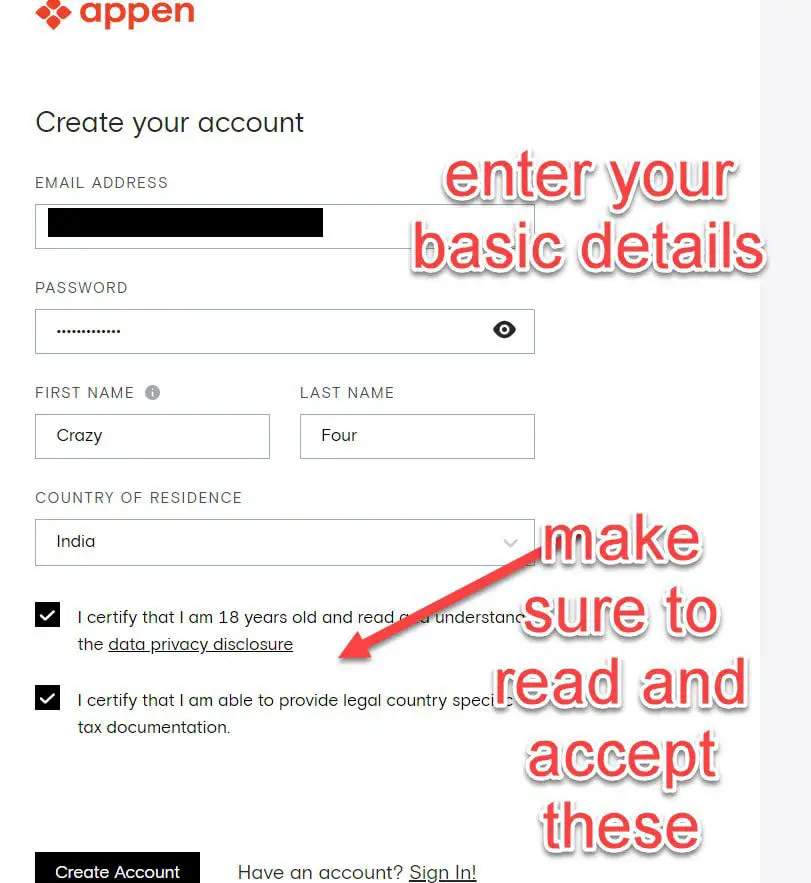 2. On the next page, you will be asked to select your language and dialect. You can also add additional languages to have more projects available to you. Click on Next.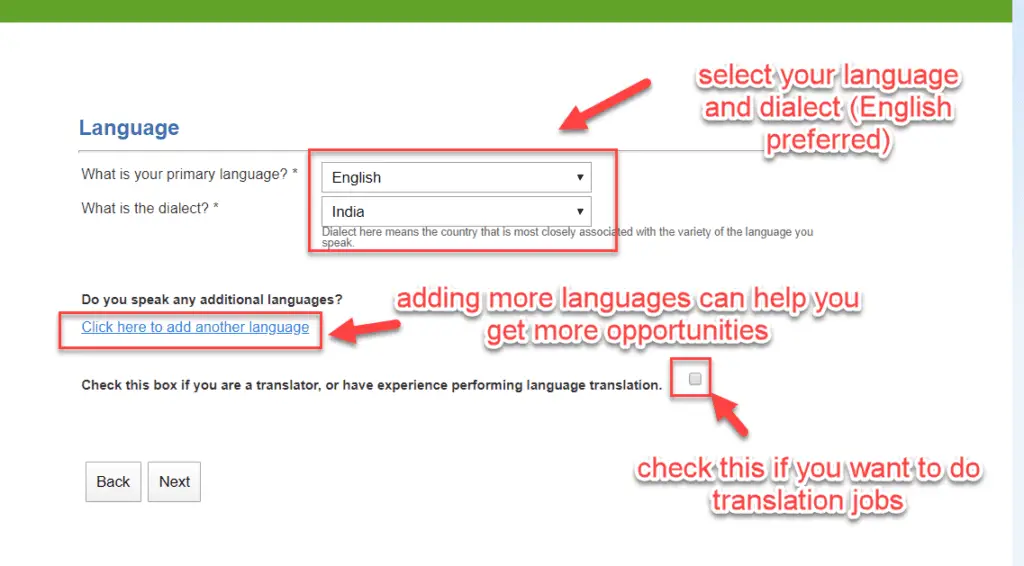 3. On the next page, you will need to provide your general information like Name, email, contact information, etc. This is all basic information, and make sure you provide the correct email address, as most of the communication is done via email.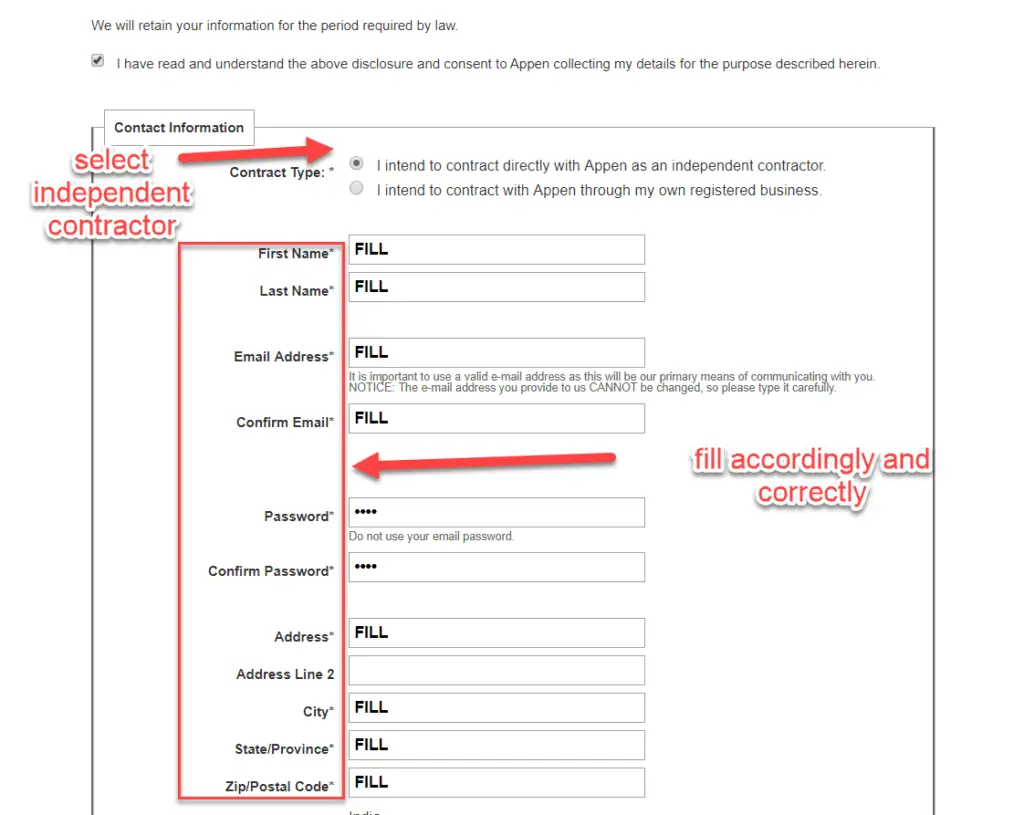 Also, you will be required to submit your Resume/CV. Don't worry, you can submit any basic CV of yours, even if you don't have a real job (eg, college student).
If you need help to create a CV, check out my article on how to create a resume that stands out!
Your CV just needs to mention your education and the fact that you are comfortable with using the Internet, Google Chrome, etc. No application in my knowledge has ever been rejected because of the CV. So, just submit any CV. As a precaution, make sure both your CV and Appen application have the same information.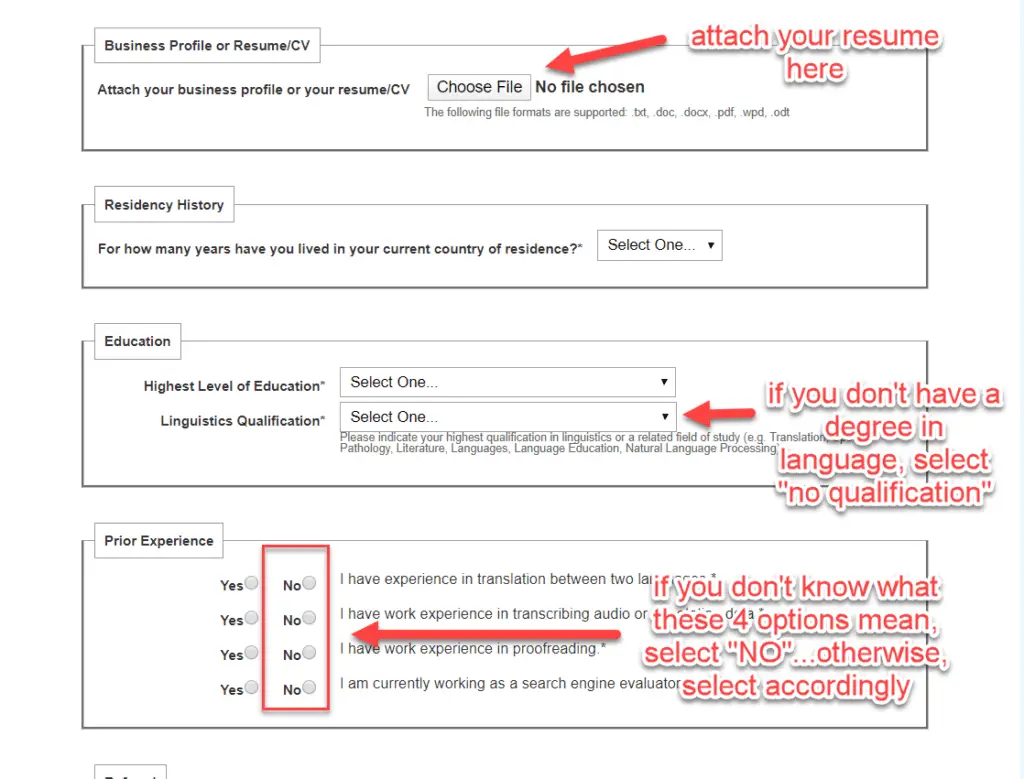 After filling this form, click "Submit Application".
Upon submitting the application, you will be required to verify your email address through a verification code.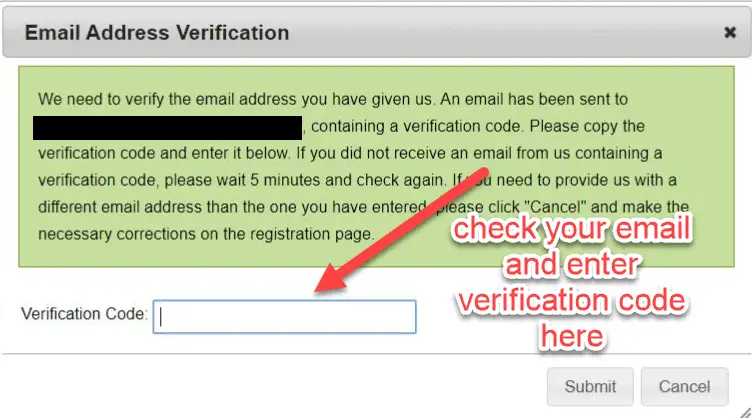 Additional Information and Government ID (Step 2)
After signing up and verifying your email, we will move to step 2 of the application process. Please keep some clear and sharp photos of your government ID ready for this step, as we need to upload them. Since this is a legit employment website, they need to see your government-verified IDs to verify your credibility. The ID proofs that are valid for Indian users are the following:
Passport
PAN Card
Driving License
You need to have a valid document to continue with your application, as this is a legit opportunity.
Now, after verifying your email, you will be asked if you own a smartphone. You can choose to link it to Appen or not. But note that linking your smartphone with Appen unlocks additional opportunities, such as smartphone specific projects.

Then, you will be asked some questions that will help them understand your preferences regarding the projects. You can answer them according to your own and click the "Submit" button. Here are some of the questions: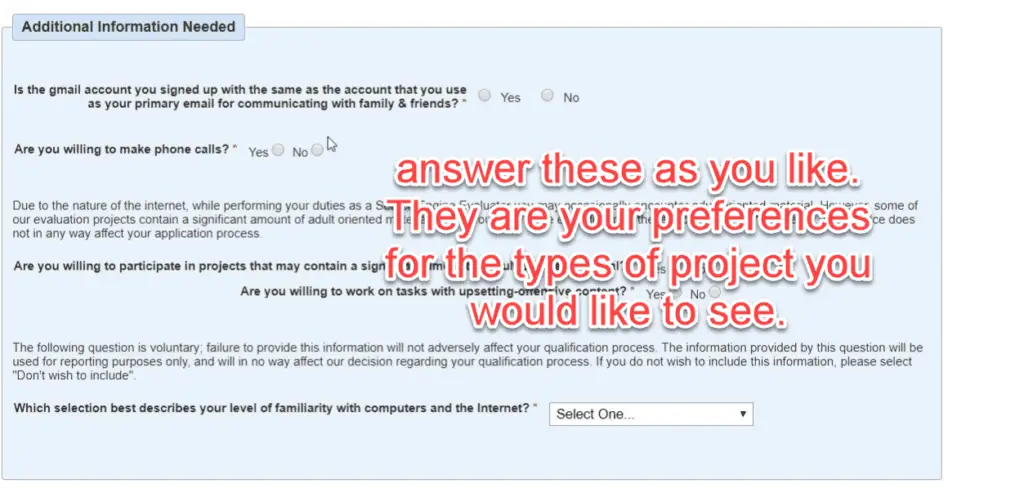 After this, you will be asked for your document ID proof. You need to select your desired ID for verification, and your ID number and the name that appears on it.
Then, you need to upload a photograph of that ID proof.
Once completed, your application will be submitted for review. Now usually it takes anywhere between one week to a month for their application to get reviewed (And approved).
Once that is complete, we can move on to Step 3.
Document signing and Payment Setup (Step 3)
After completion of the above step, keep checking your inbox regularly to see for any communication from Appen. Also check your Spam folder, just in case.
After some time, you will receive a mail from them for the document signing.
When you receive this mail, simple go to connect.appen.com and login with your email id and password (that you created while signing up in step 1). When you login, you will be presented with some terms and conditions, stating that Appen is hiring you as an independent contractor for 6 months (they review you after 6 months and usually extend your contract on a regular basis.
Your IP Address will be recorded as well. So make sure you do not create multiple accounts using different credentials. Infact, Appen terms and conditions state that only one account per household (that is, IP Address) is allowed.
Final Step: Setting up Payments
Immediately after signing up your documents, you will receive an email from Appen, asking you to set up your payment method. Appen uses Payoneer as their payment partner.
To receive payments from Appen in India, you need to create a Payoneer account.
After you have set up your payment method, you can begin to qualify for your first project and begin working on them.
Check out this article for some information on how to qualify for projects and start earning.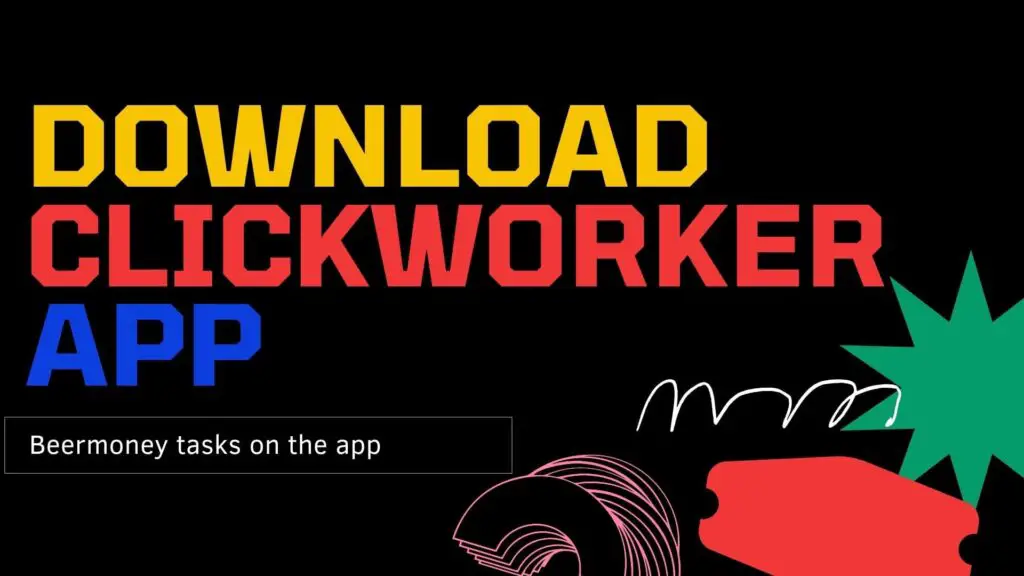 From time to time, Clickworker has various data collection tasks, surveys, voice recording tasks and…