Last Updated on February 28, 2022
UHRS stands for Universal Human Relevance System. Now that doesn't explain anything at all. But let's try to understand how it started. So, it was a special platform built to improve the intelligence of Search Engines.
The idea was to let human workers judge/rate various aspects of search engine intelligence. This collective data can be used to further improve the intelligence of the search engines and the relevancy of their results.
Technical jargon aside, here is UHRS in layman terms. UHRS is a web judging platform, where you judge/rate various tasks and get paid for them.
You simply login there, check out the various types of jobs available (known as "Hitapps"), and work on them accordingly.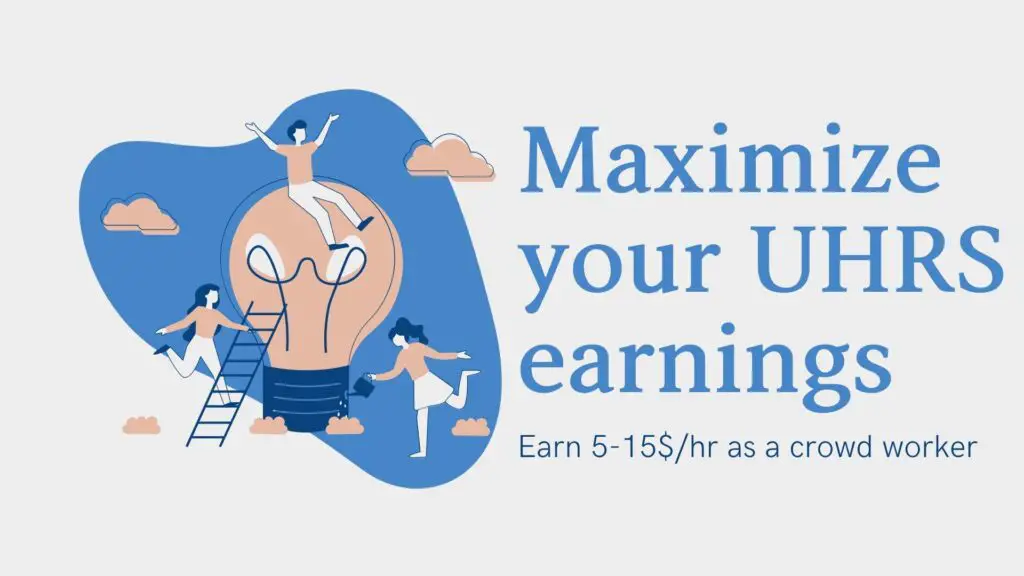 You get paid for your time working on the UHRS platform, which can vary between 5-20$/hour, depending on your country. 
What is UHRS and how does it work? ❓
UHRS is a platform that allows thousands of internet workers to work on a job (Hitapp) at the same time.
When you log into UHRS, you are presented with a list of Hitapps that are available to work on, along with the amount of work (Hits) present in the app.
You can also see the amount of pay per hit. Different Hitapps pay differently, depending on the complexity of the tasks inside it.
Before you start working on any Hitapp, you need to clear a brief qualification test for it.
Each Hitapp comes with a guideline document, which explains the process you should use to judge the hits. 
Quickly read through the guidelines and qualify for the Hitapp. Once you clear the test, you can work on the Hitapp anytime that it is available, and earn money for every judgment.
Then there is a separate section called My Reports. Here you can see the breakdown of all the Hitapps that you worked on, how much you earned for it, your Spam Score, and other similar stats.

There are various nuances in the platform (such as Spam Hits, Getting Kicked out or Banned from Hitapp, etc.) which make sure that you are judging correctly and efficiently throughout the tasks.
You can learn more Hitapp terminologies in this article here.
How do I register for UHRS and start working? 📜
Note: According to the latest UHRS Guidelines, you are not allowed to work with multiple contractors. You risk getting banned and losing your earnings. Read this article to know more about the new UHRS Guidelienes.
Even though UHRS is a separate platform, you cannot register directly for it. You need to be given access to work on UHRS using a "contractor".
A contractor is the platform that will give you access to the UHRS platform and will handle your payments.
This means that the amount you earn on UHRS will be given to your contractor, who will then process your payment according to their cycle and method.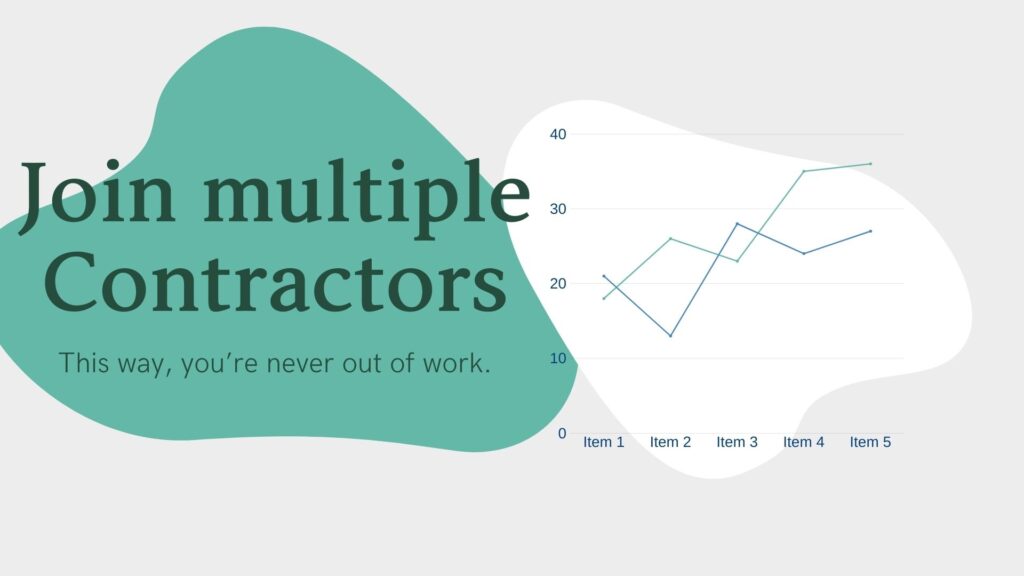 You need to have an Outlook email address to access UHRS. You can create one for free here. 
Here is a list of different contractors that provide access to UHRS jobs. Click on the link to learn more about the process of registering and working on UHRS through different contractors.
UHRS Contractor Platforms and their Payment Proofs
Clickworker: (Signup Link | Payment Proof)
 This is the best contractor so far, with quick signup and the maximum Hitapps available. They pay via Paypal and also have a very active support team and community forum.
Quadrant Resource: (Signup Link | Payment Proof)
 Quadrant Resource is a great new platform that offers quick and easy UHRS access. They have a similar amount of Hitapps as Clickworker and offer instant access to UHRS.
Yandex Toloka: (Signup Link | Guide)
Toloka is a new contractor, and has included UHRS tasks with it's regular web judging tasks. The best part is that you don't even need to create a live ID to access these tasks.
Datamime: (Signup Link | Payment Proof)
Even though a very new platform, Datamime provides instant access to the UHRS platform, and has a decent amount of work available from time to time.
Oneforma: (Signup Link | Payment Proof)
Oneforma recently started giving UHRS access to its members. There are lots of different types of tasks available.
Teemwork.ai: (Signup Link | Payment Proof)
Teemwork (previously known as "iSoftStone") is another crowdsourcing website that provides UHRS jobs. The problem with this platform is that the waiting time is a lot. This is probably because there are not very frequent openings. 
Appen: (Signup Link | Payment Proof) 
Appen also has a specific project that gives you access to the UHRS platform. There are not very frequent openings in Appen, and it is infamous for its long waiting time. 
Lionbridge: (Signup Link | Payment Proof) 
Lionbridge rarely has openings for its UHRS project, just like Appen. So don't expect much from it. They pay via Paypal or Payoneer. Go to their jobs listing page and search for "Search Engine Evaluator" or similar jobs for your country.
After you signup and get UHRS access, you can start working on Hitapps. Select any Hitapp, read its guidelines, and clear the qualification. You get multiple attempts to clear the test in case you fail. 
Work on some of the Hitapps and get a feel of the process. With time and experience, you can judge more quickly and increase your earning rate. There are also some tips and guidelines you can follow to increase your earnings. 
How to increase my UHRS earnings and work more efficiently? ⏲
The number 1 thing to remember while working on UHRS is to not get kicked out from a Hitapp for working incorrectly or too fast.
They will give you some "Spam Hits" from time to time to test if you are working according to the guidelines.
Answering these spam hits incorrectly can get you kicked out of the Hitapp for some time.
You might not see much work available on UHRS at some times. This is because the Hitapps appear in batches, and disappear when the hits dry out. Work is available on a first-come, first-serve basis.
So you need to try to maximize the amount of time you stay logged in and regularly refresh the dashboard. Check out detailed tips to increase your UHRS earnings in this article.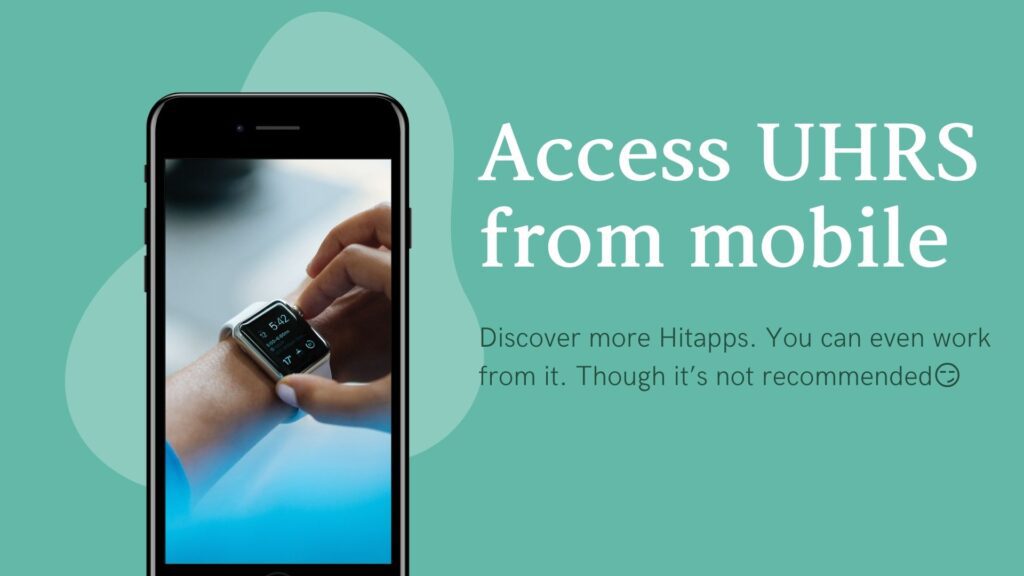 How much can I earn through UHRS and how will I get paid? 💰
As said before, your earnings on UHRS depend on which country you are working from and the amount of work available. You can roughly earn between 5$/hour to 20$/hour by working on UHRS jobs. 
This rough estimation is based on the country that you work on UHRS from. Workers from economically poor countries earn 4-7$/hour on average.

While the workers from economically strong countries (Such as US, UK, Australia, etc.) get 15-20$/hour (sometimes more).
Your monthly earnings depend on the amount of time you spend working on the platform.
Even though you can easily earn 100$-200$ from UHRS jobs every month, some people have even crossed that barrier. Some people report earning a full-time income (around 600-800$) monthly by working on UHRS.
Every week, UHRS will send the amount you earned on the platform to your contractor. The contractor will then pay you according to their cycle (usually after 30 days) via the payment method you choose. 
You can easily earn a part-time income by working on UHRS jobs in your free time. It is recommended to do them using a desktop/laptop for maximum earnings.
Some more reading for you…