Last Updated on January 11, 2022
What is aTexto and what kind of jobs are available there?
Atexto is another one of those voice AI training websites. You know, websites that want voice data to train smart assistants.
Apart from that, atexto also offers transcription work, so that kind of separates it from other similar websites.
The work is simple. You log in, work on any of the 3 available tasks, and upon approval get paid through Paypal.
These are the 3 tasks available in aTexto as of now: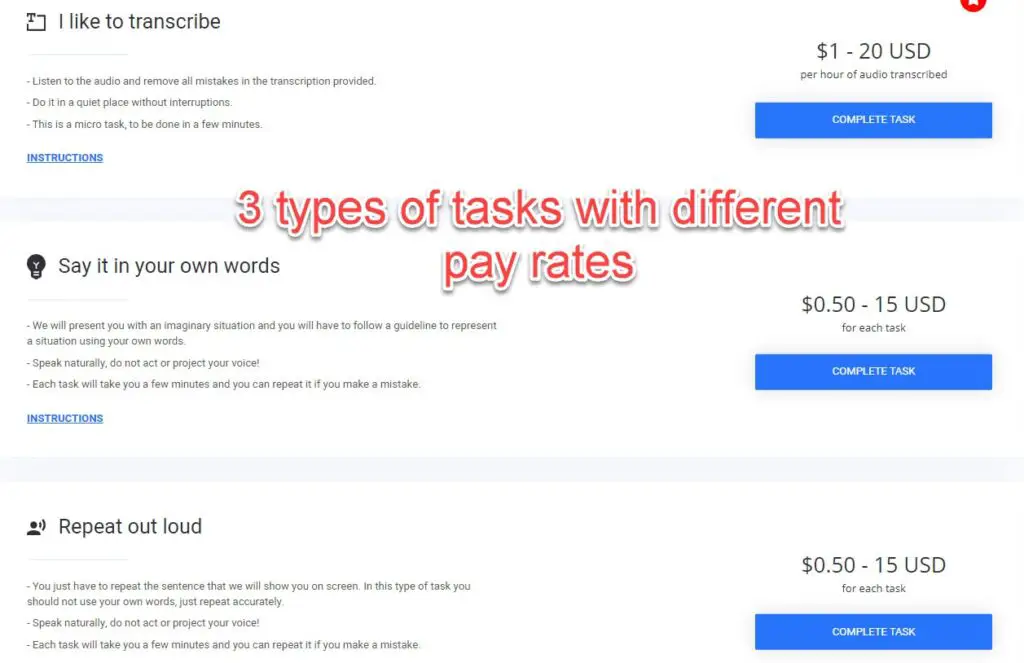 How to Signup and Start Working at aTexto?
It is a very quick and hassle-free process. Just go to their Jobs page and click on "Sign Up".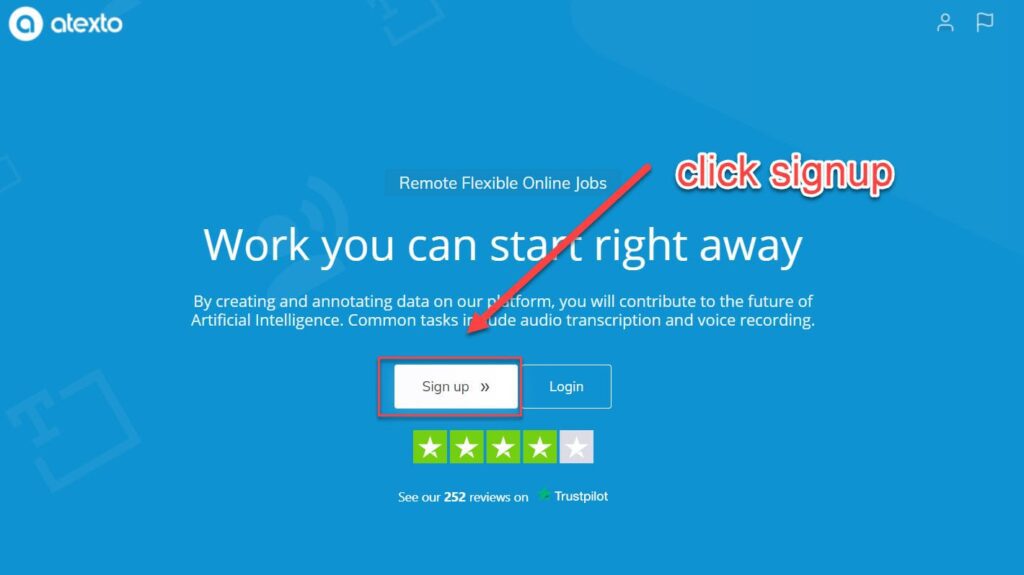 You will be presented with a form asking for your name, email address, and password. Submit it and verify your email address. Done!
You will be able to log into their dashboard where you can access the three types of tasks shown above.
Note that to complete the voice-based tasks, you need to provide your phone number. These tasks will take place over a phone call and you won't be charged for them.
How much can I earn and How will I get paid?
The pay rate for different tasks and countries is variable. But your earnings depend on how many tasks are available for you.
Atexto seems like a fairly new site and there is not much you can earn from it as of now, but their pay rate is much better than that of the competition.
You can earn between 5-30$ per month depending on the tasks available to you. It can increase if there are more tasks available in the future.
You are paid through Paypal once you accumulate a minimum of 10$.
Atexto Payment Proof
Here is a Paypal payment from Atexto, for the suspecting audience: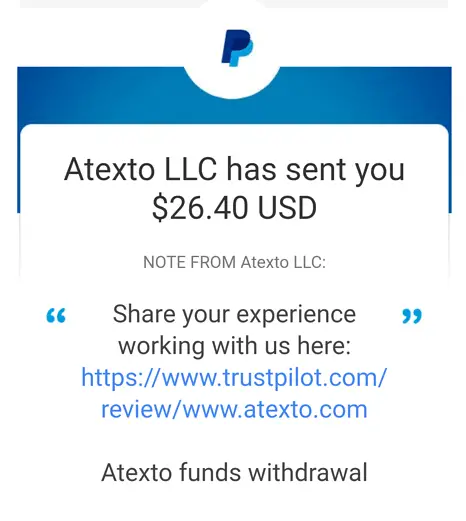 Distinct Features and Similar Sites
There are several features that aTexto will be introducing in the upcoming months.
It is to separate itself from the crowd of other similar sites (listed below), and to gamify working on the platform. Some of these features are:

As you can see, there are rewards and bounties for bug hunting, challenges and streaks to increase your earnings, and global competitions.
These features aren't live yet, but they can definitely be a fun way to earn additional income from the site while binge-working.
These types of features will set it apart from a sea of similar websites and apps, which offer similar types of work, such as:
Robson offers voice recording tasks and is only available via an App. The Pay rate is quite decent and competitive.
Update: Robson hasn't had any new global jobs available in a while. It might still work on your locale so do check once.
A new site that has weekly call-center-based voice recording jobs. They also work in the AI Voice recognition space. Pay is similar to aTexto.
They offer both voice recording and transcription tasks, similar to aTexto. But their pay rate is really bad which makes it hard to recommend it (unless you are really desperate).
Update: AudioBee seems down too. No new jobs available.
You can also find voice recording tasks on Appen and Clickworker from time to time. You need to use their respective apps to participate in these tasks.
More Reading For You…