Last Updated on January 8, 2022
Paypal is the first website you should signup for when starting your money-making journey. It is how you will receive most of your online payments from global websites. Here's everything you should know about Paypal.
What is Paypal and Why Do I need a Paypal Account?
Paypal helps make international payments easy. All the companies that you will work for are located in different parts of the globe.
Since individual countries have various types of laws regarding international payments, it can be a hassle to transfer money to all of them.
Paypal helps everyone send and receive international payments with ease. If your country has Paypal (which most of them do), then you are in luck.
You can work at any of the hundreds of online remote work companies that pay via Paypal. 
A similar website is Payoneer, and you should signup there as well. Some websites like Appen, Oneforma, and uTest prefer Payoneer for their international payments.
Update: Since the last year, a lot of websites have switched to Payoneer, or offer both of them as payment options. It is best advised to have a verified account on both Paypal and Payoneer.
Paypal Account Creation Guide (Step-by-step with pictures)
Setting up a Paypal account can be a tedious process for some. Beforehand, make sure you have the following:
A bank account in your country (To receive payments)
A tax document (like PAN card in India, basically your tax identification number)
Here is a step-by-step visual guide to signing up for Paypal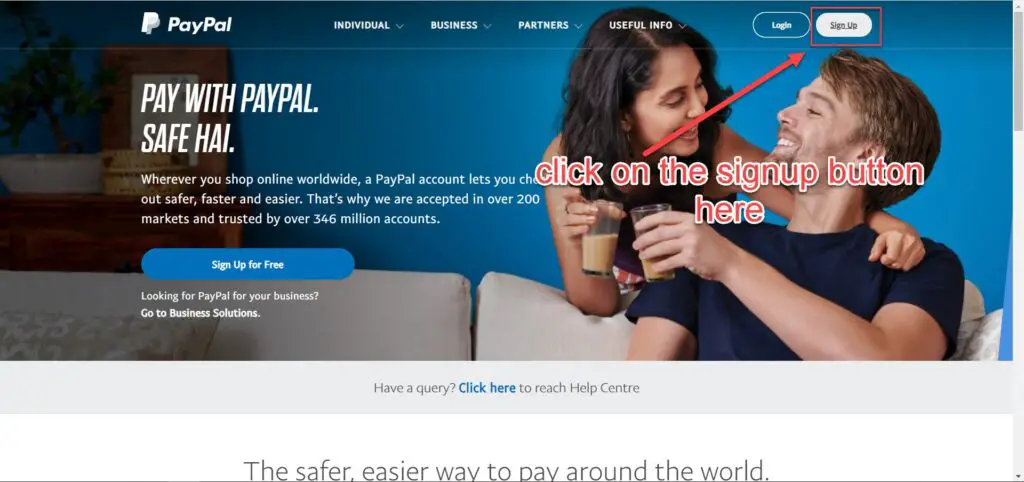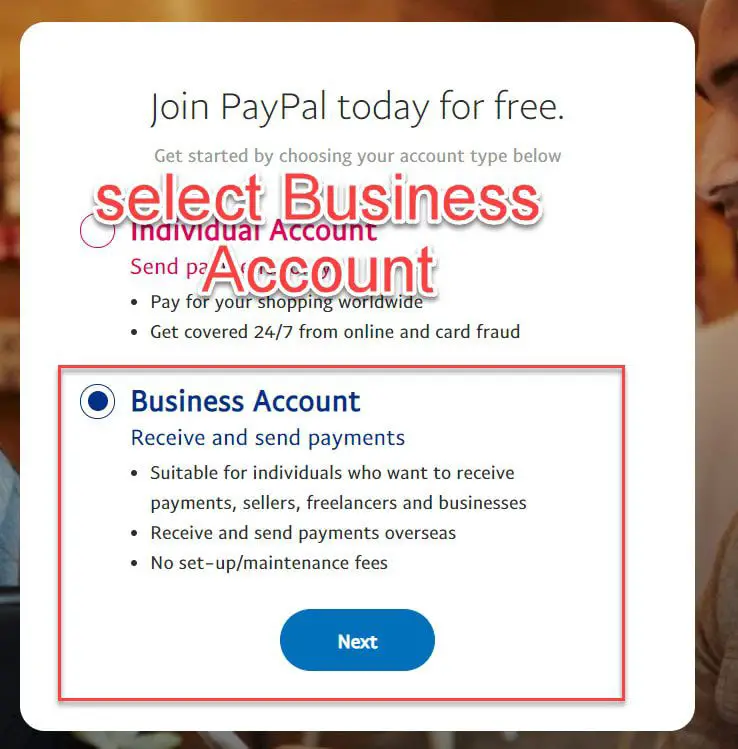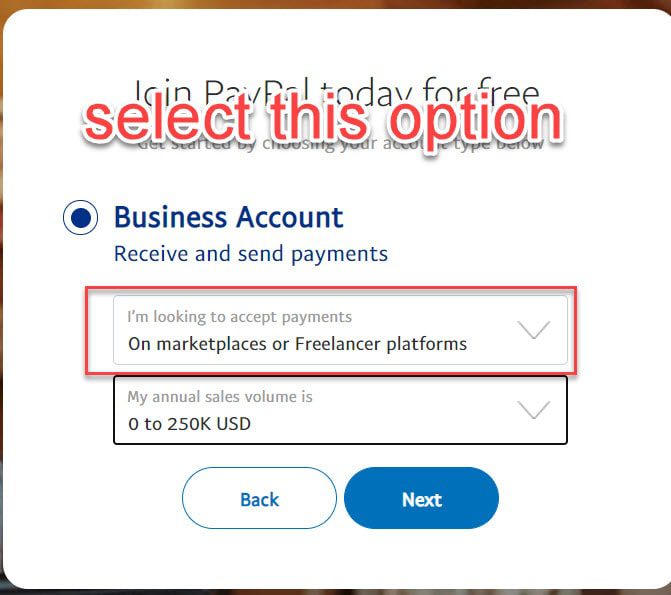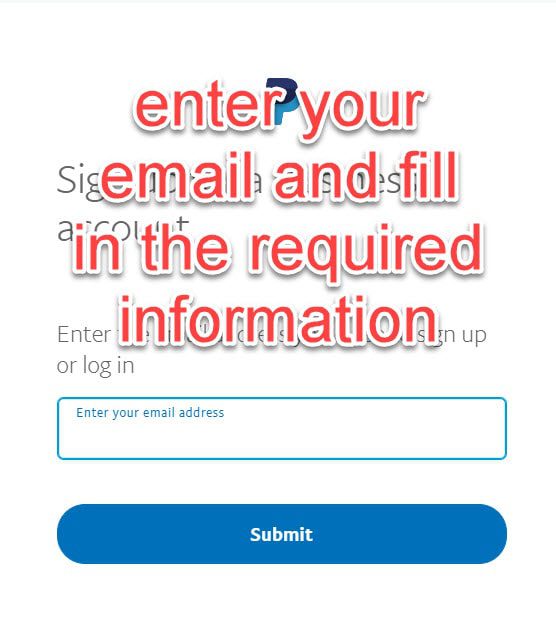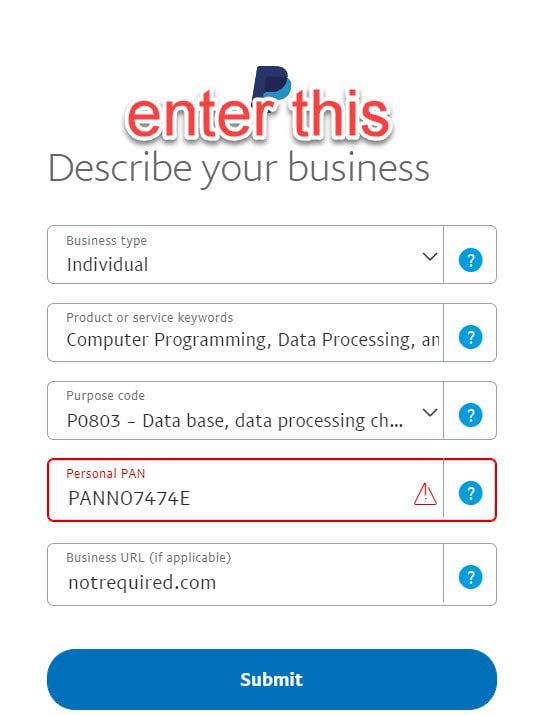 Go to Paypal.com and click on the Signup button.
Select Business Account, as it is required to receive international payments.
Describe your income source as "On Marketplaces or Freelancer Platforms".
Now enter an email and password. This email address will be used to receive payments from Paypal.
You will be then asked for your Purpose code (read below) and your tax identification number. Purpose code should be P0803.
You will be asked some more basic details. Complete the signup process and you will be able to link your bank account to receive payments directly into it.
What is my Paypal Purpose Code and why do I need one?
Several countries require Paypal to publish a purpose code for the payments that you will receive. This is an indication of the nature of work you are doing to receive these international payments. 
Even though it hardly matters what purpose code you enter, it is a matter of confusion for a lot of folks.
So what purpose code should someone who works as a freelance contractor (for multiple crowdworking sites) put in?
The Purpose Code closest to the nature of our job is P0803. This is the purpose code for people providing freelance IT services to global companies. It is very much what we online crowd workers do. You can also opt for purpose code P0806 (Other Information Services).
The purpose code you supply is not very important, so even if you supply the wrong one by mistake then no need to worry. But specifying a purpose code is absolutely required before you can receive International payments.
Do not fret too much over the purpose code thing. It is kind of a formality required due to government regulations.
Websites unable to pay you via Paypal? 2 solutions to fix that.
Some people experience issues where websites are unable to pay them via Paypal. There are 2 possible reasons for this:
Specify your purpose code when you log into your paypal account. This might enable you to receive payments. If you are not able to specify a purpose code, then you can try the 2nd solution.
Convert to a business account. They will ask you for a purpose code when you convert to a business account. You will be able to receive payments once your account is converted successfully.
How much fees does Paypal charge for transactions? Is it safe and trustworthy?
The fee structure of Paypal varies with the country of the sender and receiver. But you pay anywhere between 3%-10% in fees. The charge is for currency conversion and the appropriate taxations/charges for International transfer in your country.
While making a payment, the payer has the option to pay the transfer fees himself, or charge it from the recipient. The money you receive depends upon this.
For larger payments, it is better to receive via Payoneer, as they charge a fixed rate (usually 3$) for any International payment above 5$. This is especially helpful for larger payments from websites like Appen, Oneforma, uTest, etc. 
Some sites that can help you earn money on Paypal:
The concept of writing fun and interesting listicles is not new. It all started with Buzzfeed, and I have seen a lot of websites copy this model in their own way.

Quicktate transcribes many documents, including legal files, medical files, phone recordings, voice messages, conference calls, and other audio files. The files are between 2 minutes and one hour long. 

Scribbr was an exceptionally good proofreading platform before 2020, mainly due to the hard entry test it had. But is it worth joining now?