Last Updated on June 5, 2022
This is another one of those monthly earning reports I used to post before. But it's hard to post them every month as the payments are delayed variably for different sites.
Besides, I only like to write one of these reports when there are new sites that have paid me, or I have something new to talk about.
So, from now on, instead of "trying" to do this monthly, I would rather just give it a numeric digit, and let's see how far we go.
It would be interesting to go through my earlier reports, later on, just to see how far I have come.
Doing this helps me get an idea of how much I am earning per month on average.
So let's begin with the sites that paid me, in the past 40 days or so. (Arranged Alphabetically)
Clickworker
Clickworker is the king of UHRS tasks. They usually have the most number of Hitapps, and are never late with their payments. 
I got paid twice by Clickworker within the last 40 days. These are mostly earnings from small Data Collection Projects/Surveys as I hardly work on UHRS anymore.
Dscout
It's very tough getting into a Dscout study, but from time to time, I get lucky. This month I got into a very short study, which hardly took me 15 minutes to complete. It paid 10$, probably one of the easiest 10$ I earned (like Usertesting).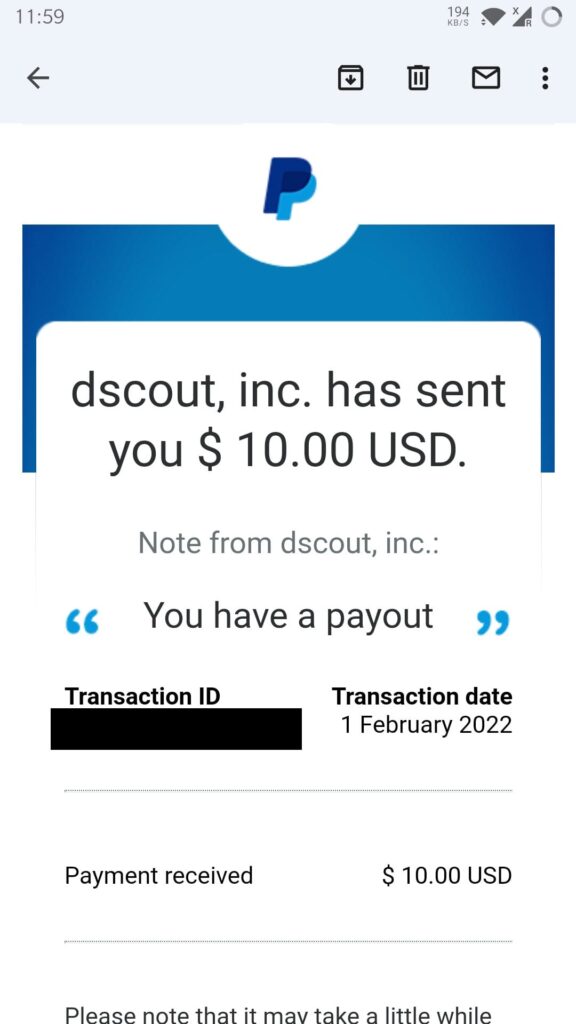 Ezoic
(Signup)
Ezoic serves ads on this website. I was expecting my Ezoic earnings to fall in January, but midway through it, I got accepted into the Ezoic Premium program. 
This gave a boost to my monthly earnings. If you also have a website and want to monetize it, try Ezoic. It's much better than Adsense.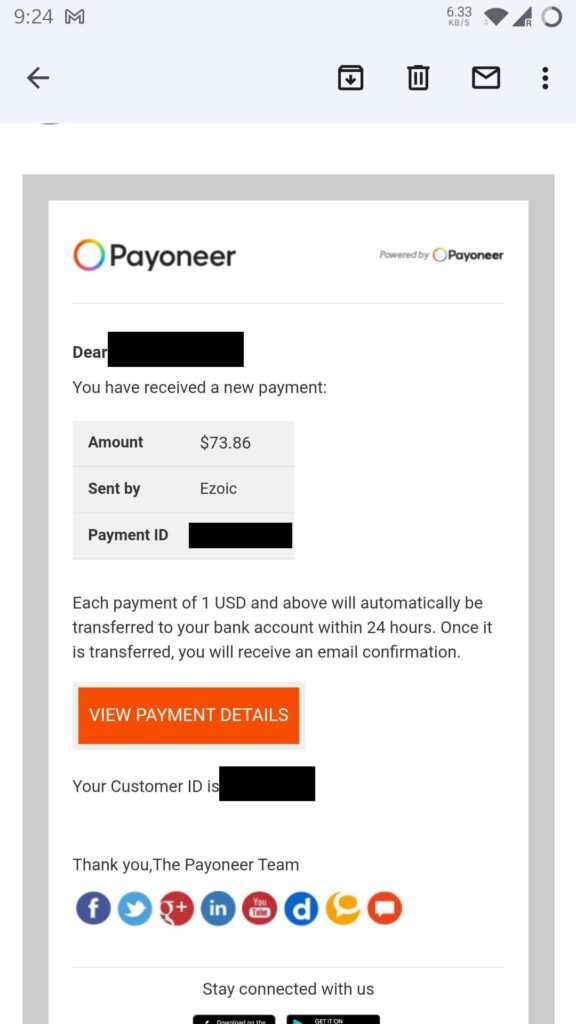 Feedbackity
I wrote about Feedbackity way back in 2020, and since then I have reviewed only 2 movies. I had almost forgotten about it, when I received a movie to give feedback on this January.
It only paid 5$, but I kind of like critiquing works of art. So it's all good.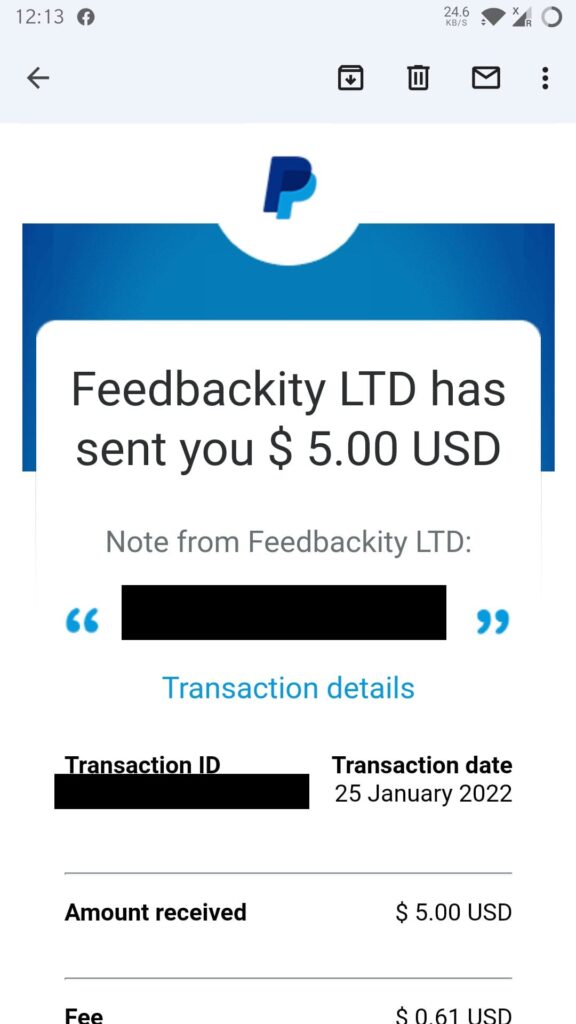 Oneforma
Oneforma has had consistent jobs since I joined it in 2020. They pay really well for their Data Collection Projects. They had one such DC project which allowed multiple submissions, so I ended up submitting it on behalf of all my family members.
I earned around 70$ per submission, and the total came out to 215$. 
This alone gave a huge boost to my monthly earnings.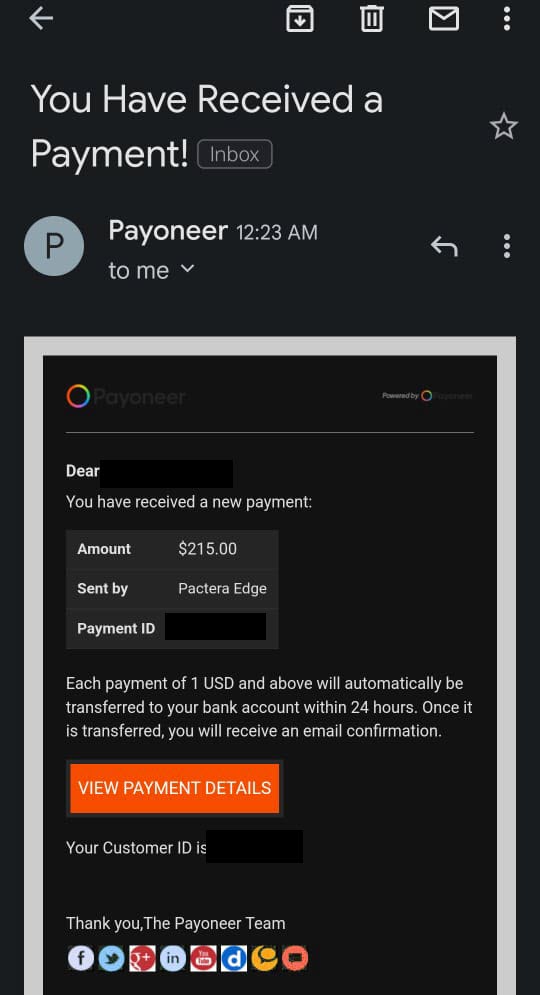 Serpclix
Serpclix is a regular site as well. Every month I earn around 10$ from it. Though it is not much, the amount of effort it requires makes up for it.
It works really great for some countries, so you can give it a try.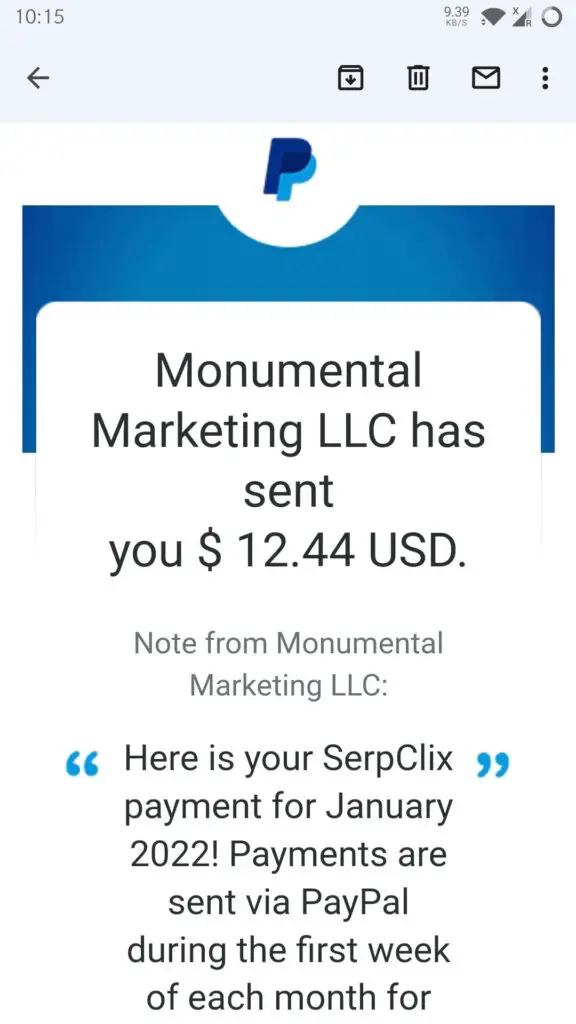 Psychology Study
(Testable Minds  | SONA Systems)
There is no streamlined way of getting into a psychology study. This particular one I got into this month was found on Reddit. 
It was an hour-long discussion on my relationship with my partner and how religion and technology affect it. Almost felt like a therapy session answering all those questions, and I could skip any question I didn't feel comfortable with.
This one gave me an Amazon voucher worth around $13. Fun earnings.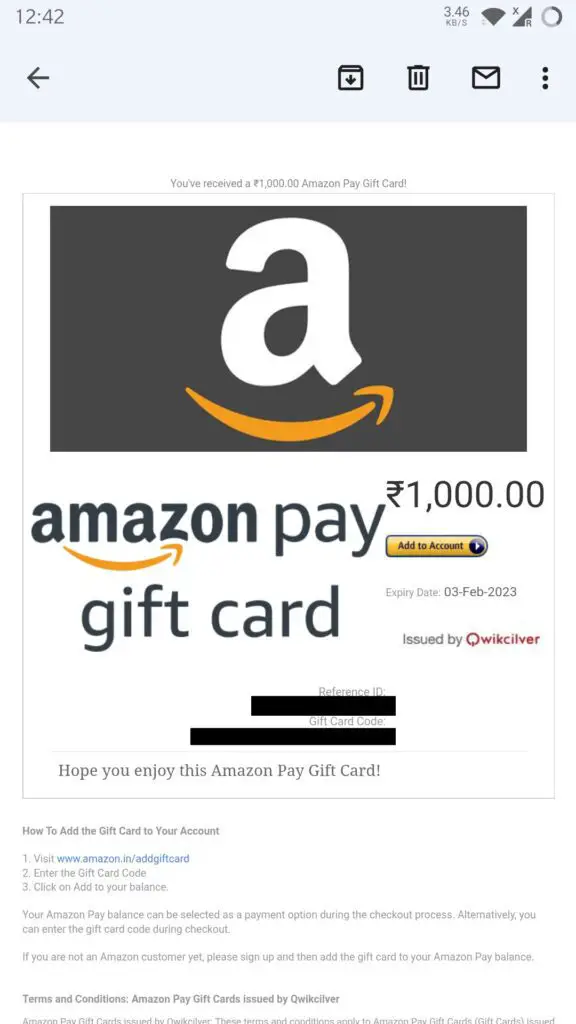 TELUS International/Lionbridge
(Guide)
Another data collection project. But it was really easy to do, and all the videos were recorded and submitted directly. Hardly took 15 minutes and paid 15$ and 22.5$ (compensation for late payment).
The second payment is because I got my partner to do it as well.
Testlio
Here's a screenshot of the payments I received from Testlio. I got paid around $315 from Testlio in the past 40 days or so.
I had to put around 25-30 hours in testing to get that amount, which is bad if you compare it to several other opportunities.
But I enjoy testing and the work seems meaningful. Plus, it's not repetitive and boring like UHRS.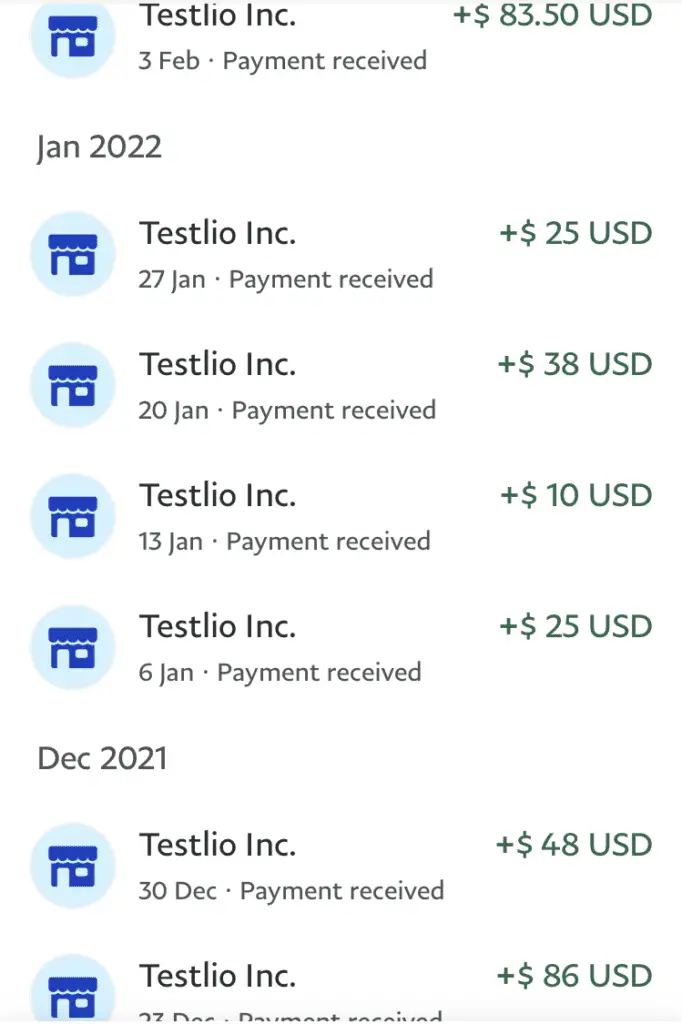 Usertesting
I am just way too lazy to add a payment proof for Usertesting. It's always the same, usually 10$ and sometimes 60$. And I earn around 100-150$ from them in a month on average.
So this is it folks, my earnings in the past 40 days or so. This was a good period, especially with Testlio and Oneforma.
I did some more jobs here and there as well, but their payments are pending. Overall, I think I ended up earning around 700$-800$ in this month. 
That's pretty rad for where I live. Obviously, if you live in an economically stronger country (like the US or UK), you earn considerably more for the same amount of effort. 
There's some weird pay balancing that these companies do to make sure you are compensated according to your geographic location.
Thanks for reading till here. If you enjoy it, check out more Payment Reports here.
More Interesting Stuff for you…