Last Updated on January 15, 2022
I got really late for this month's earnings report. I was waiting on a payment from Ezoic, which finally arrived yesterday.
August was a good month, like usual. Worked on a lot of tests, and several new opportunities as well.
The only thing I missed out on is doing Psychological Studies. Though I still get into one or two tests on Testable Minds (it's not as frequent as it used to be last year).
My lazy ass cannot get around creating new accounts on all the University sites and checking available slots. It's one-time work but feels too overwhelming. Then there's the additional job of converting your gift cards to real cash.
So without further ado, let's begin the sites that paid me this month:
Ezoic
Let's begin with something new this time. Ezoic is an ad network (like Google Adsense) that serves ads on this website. I have been with them since April and finally decided to cash out in August.
I got paid 116$ in total, but that is the cumulative earning of 4 months. I will be working to optimize my site better to increase their earnings. Let's see how it goes.
Serpclix
This is the 3rd consecutive month that I have been paid by Serpclix. It's a simple beer money site.
The only caveat is that it works on Microsoft Edge browser only, so you need to have a separate app running alongside Chrome.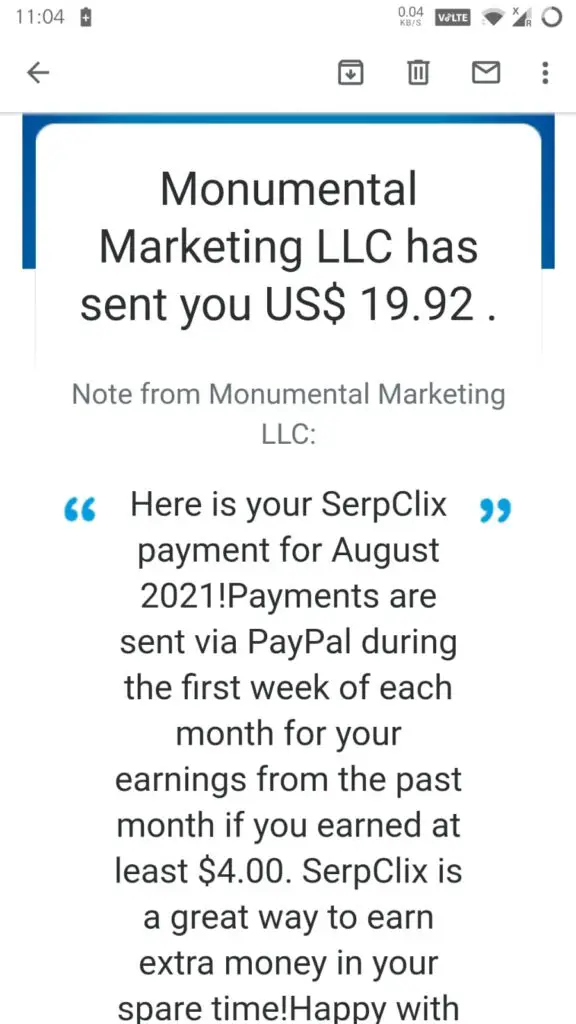 Clickworker
Regular readers might know that I stopped working on UHRS tasks after they reduced their pay to below slave labor. There are just too many people working on UHRS, and it has become too difficult to earn a decent income for the time you spend there.
But I still do some simple tasks on the Clickworker app (mostly voice recording tasks) which get me a few dollars here and there. So here's a small payment from CW for those data collection jobs.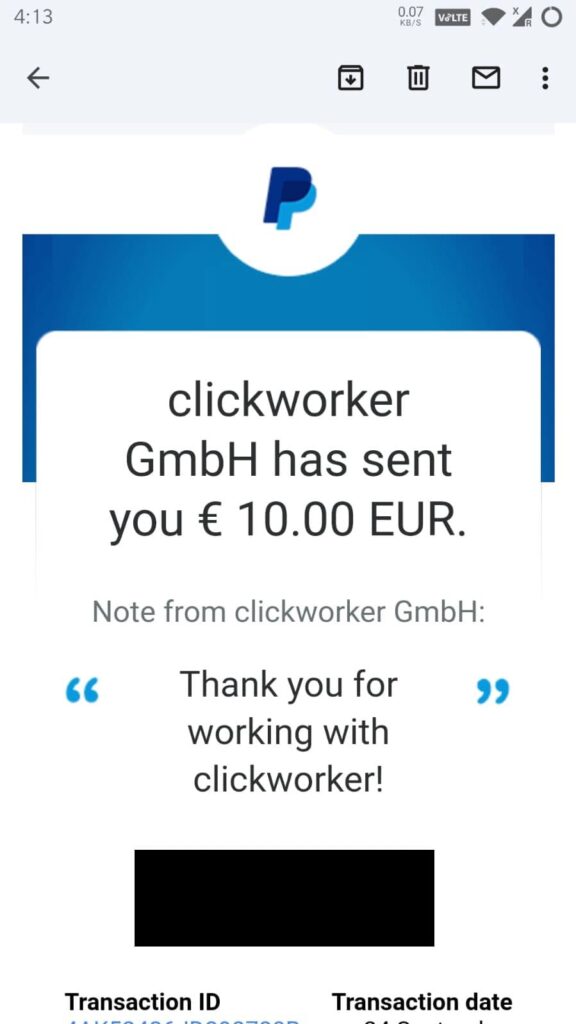 Usertesting
I don't usually post Usertesting payment proofs anymore, since I have already posted enough last year. But I participated in 8 tests in August and made 80$.
The figure would usually be upwards of 100$, but as I described in my previous report, my rating dropped a bit. So I was getting lesser screeners than usual.
But there's a special shoutout I want to give to Usertesting. Twice, on different occasions, I had to quit my test since the website I was required to test wasn't responding.
Now Usertesting is not liable to pay in such a scenario. But they still compensated me for both the test. One was full payment of 10$, and the other a partial payment of 3$. This kind of honesty really cements my trust in Usertesting as a company.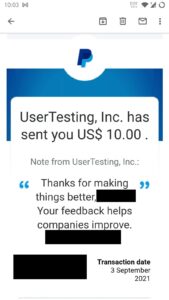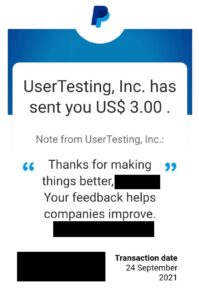 Gridspace
Gridspace was suggested to me by one of the site's readers. And it turned out to be a golden egg. Not many people know about this site and even those who do have trouble participating in the tasks.
There are mixer sessions held at specific times, and you need to call a US telephone number to participate in them. You can either get an international calling plan or use a VOIP service like Skype.
It's a small upfront investment, but if you properly work on it, you can easily make much more than that. Here's my payment proof from Gridspace for August, I earned 143$ in total.
There hasn't been a new mixer session in a while, but do signup to be ready whenever new tasks come along.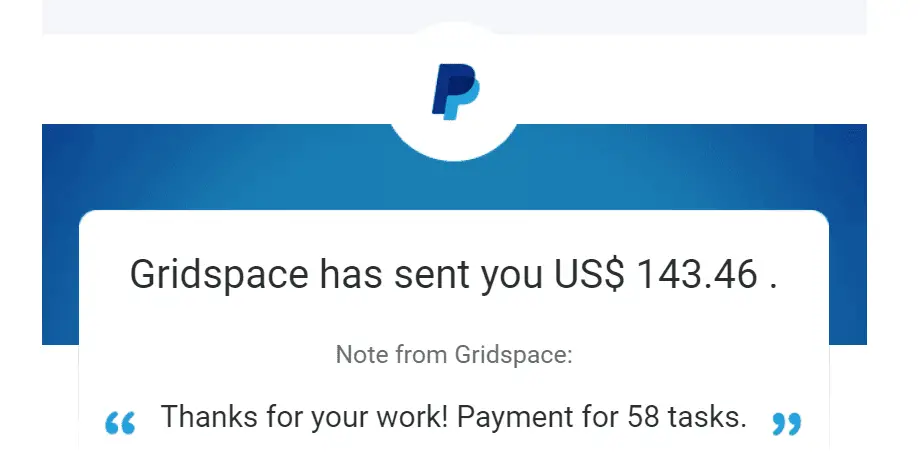 Lionbridge Gaming
This is the most fun I have ever had while making money. You basically need to play a game for some time (they are stress-testing the server) and you're done.
The registration and announcements are handled via Discord, so make sure you join their Discord server. You will need to have a PC with a dedicated graphics card to participate.
Also, there are several openings for full-time game testers as well, so do check out their job board as well.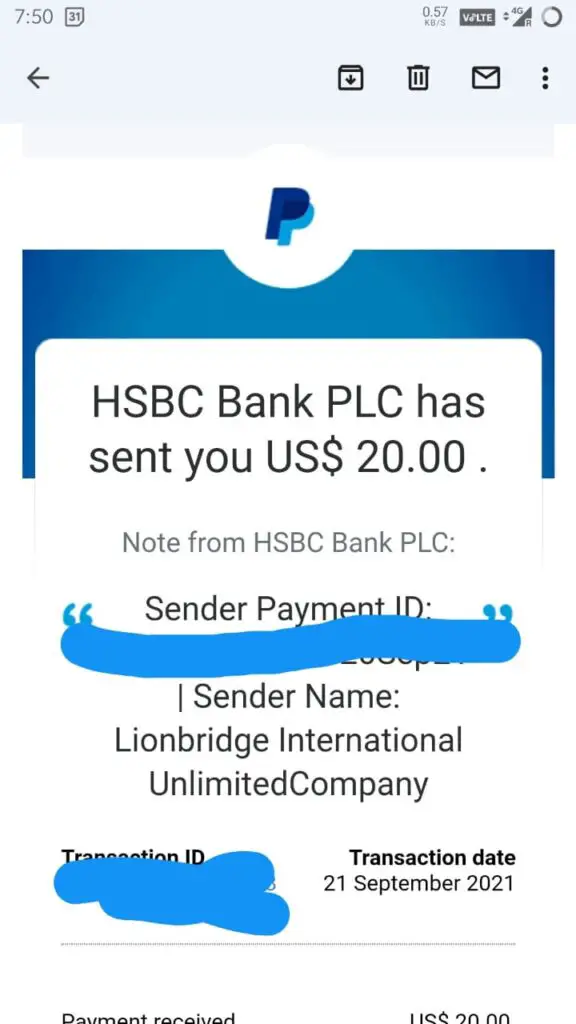 Userlytics
Userlytics is a testing site, just like Usertesting. But it has been dry ever since I posted about it last year. Luckily, I got into a small test this time and managed to get paid by them.
This is definitely a legit site, but the work seems to be very less (or limited to several regions only). Give it a try if you like.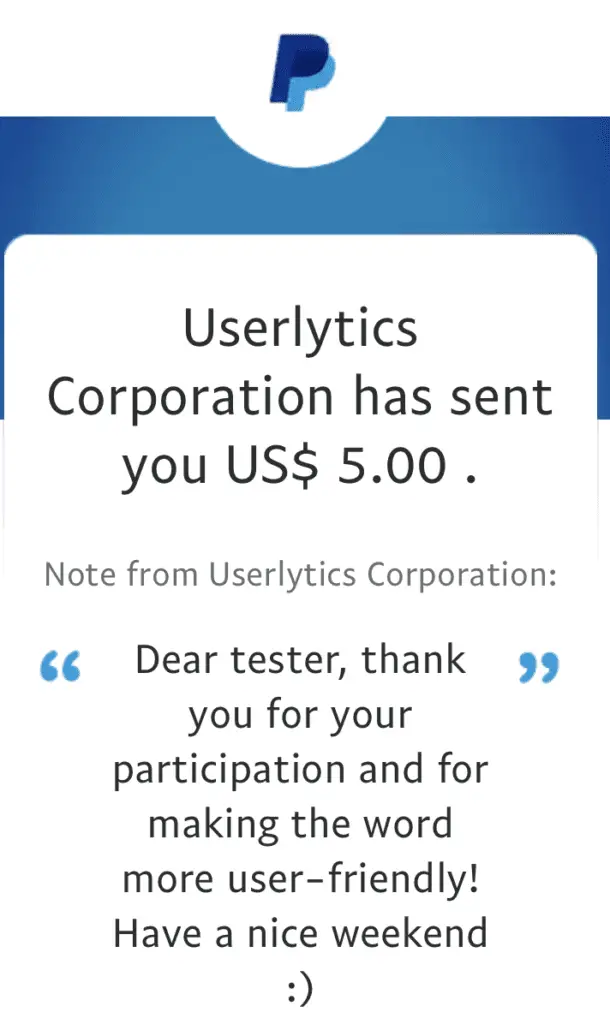 Testlio
Testlio has been another consistent source of income, and I really like testing on this platform. The testing here is test-case-based, unlike uTest (which is exploratory testing).
Confused? Well, this basically makes it easier for you to test as you are instructed about the different areas of the website/app you need to test. I participated in 3 cycles, making a total of 60$.
September was dry, surprisingly. So don't expect Testlio in the next earnings report.
P.S.: I forgot to take the screenshot of the emails, and deleted them. So no payment proof for Testlio.
Some More Reading for you…