Appen was the very first site in my online earnings journey, and it came at a time when I was fresh out of a job, and not exactly sure what I would be doing further. Since I lived with my brother, I was looking for some part-time online work, that would allow me to pay the rent, while I would continue to ponder upon my career choices.
I was introduced to Appen by a website called Outside that Cubicle by Sam Narzary, another person who quit his job and started to earn money online. He started his journey way before me, and at that time Appen was called Leapforce (it was acquired by Appen at a later time), and Indians were paid around 7$ per hour (and other countries' citizens were paid around 13-14$ per hour).

After it's acquisition by Appen, the rate for Indians was reduced to 3.5$ per hour, and later to 3$ per hour. It's a shame really, as Sam was able to earn around 500-800$ average per month from Appen, which would easily substitute his day job.
In my case, however, I came at a time when pay rates were reduced and I was part of only one major project at Appen (a social media evaluation project), due to which my monthly earnings averaged in the range of 90-100$. But it was hardly half an hour of work, and I would have the rest of the day to myself.
I worked for a whole year on that project, and I thought I would share my earnings of that period with you so that you can gain some confidence in Appen as a legit way to earn some side income. Note that the first two payments came from Western Union, so I have not included it. After that, Appen changed it's method of payment to Payoneer, which I have included in the proof below.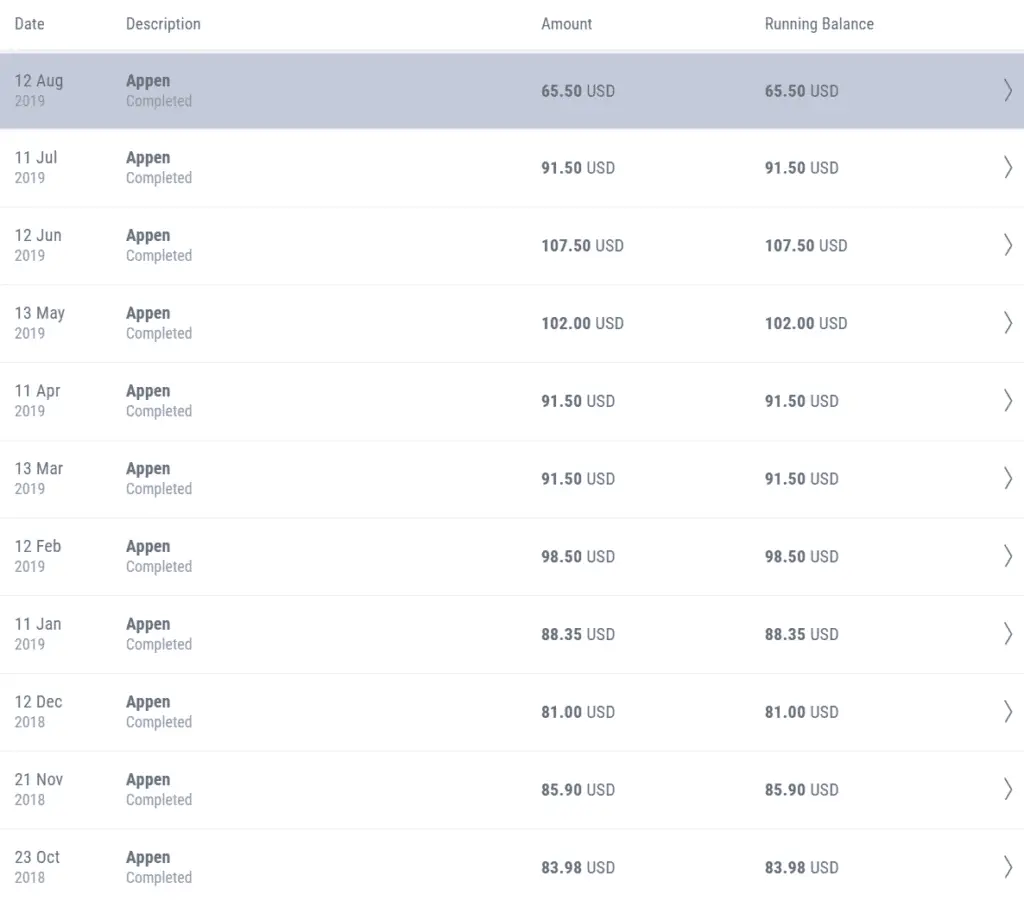 The total of these payments come to around 986$, which is around 70,000 Indian Rupees. The total money I earned from this project was around 76,000 INR, which I calculated while filing my taxes. After that, there was a dry spell of 3-4 months, as my project has ended.
Then work started again in 2020, and I would be posting the new payment proofs in the subsequent posts. All these payments are automatically converted to INR and transferred to my Indian bank account, with a minimal fees of around 3$.
So, I would like to conclude that you can join Appen to earn a substantial side income as a student, housewife, or even a full-time or part-time worker. A little bit of extra income never hurts anyone.
There are several other sites similar to Appen (Lionbridge, iSoftStone) but so far Appen has the most amount of work available.
Check out our step by step guide to creating an Appen account.