Last Updated on September 15, 2021
I have blogged previously about how usertesting is the most reliable "beer money" site as far as available jobs are concerned. I have also posted payment proofs and really like how payments for your work are credited within a week.
I was qualified for 4 more tests by Usertesting recently, and have been paid for three of them. Thus, here I am sharing these payment proofs from my Paypal activity screen. Check them out: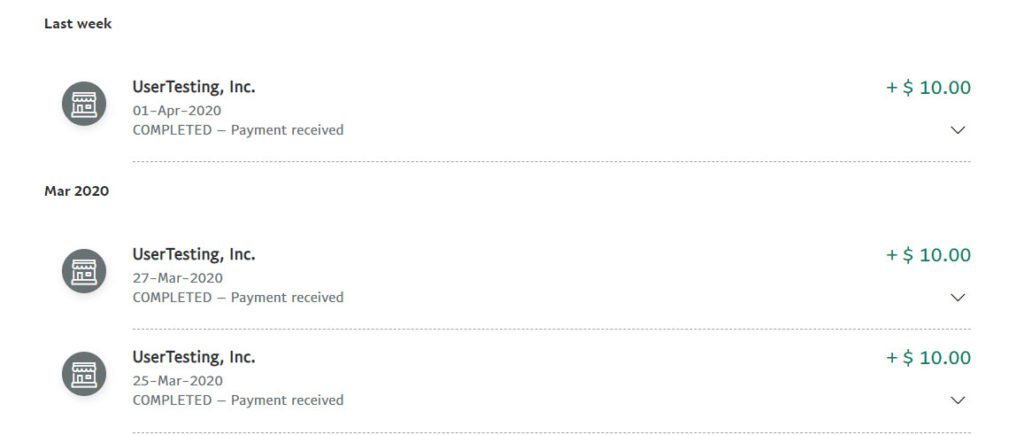 How much money can I earn from Usertesting every month?
Usertesting is turning out to be a really reliable site to earn money over time, especially if you can get qualified for 2-3 tests each week. There are lots of tests coming over every week, and it's kind of hard to get qualified. But every once in a while, you get pretty simple tests that are easy to qualify and can earn you some quick bucks.
Check out my post on Usertesting.com by clicking here.
Check out my previous Usertesting payment proof here.
Usertesting can help you earn quick 10$ by completing simple 10-30 minute tests. There are…