I started working on Usertesting as a Beer money site (small payments on the side). But over time, it has become a substantial source of income for me. The best part is that the tests hardly take 15-20 mins usually, and the payments are quick. In April I received a total of 10 payments from Usertesting, amounting to 100$ in April Payments.
Note that it is the payments I received from Usertesting, not the amount I earned. There is a gap of 1 week between the payments of Usertesting. Chcek out my payment proofs for April 2020 below: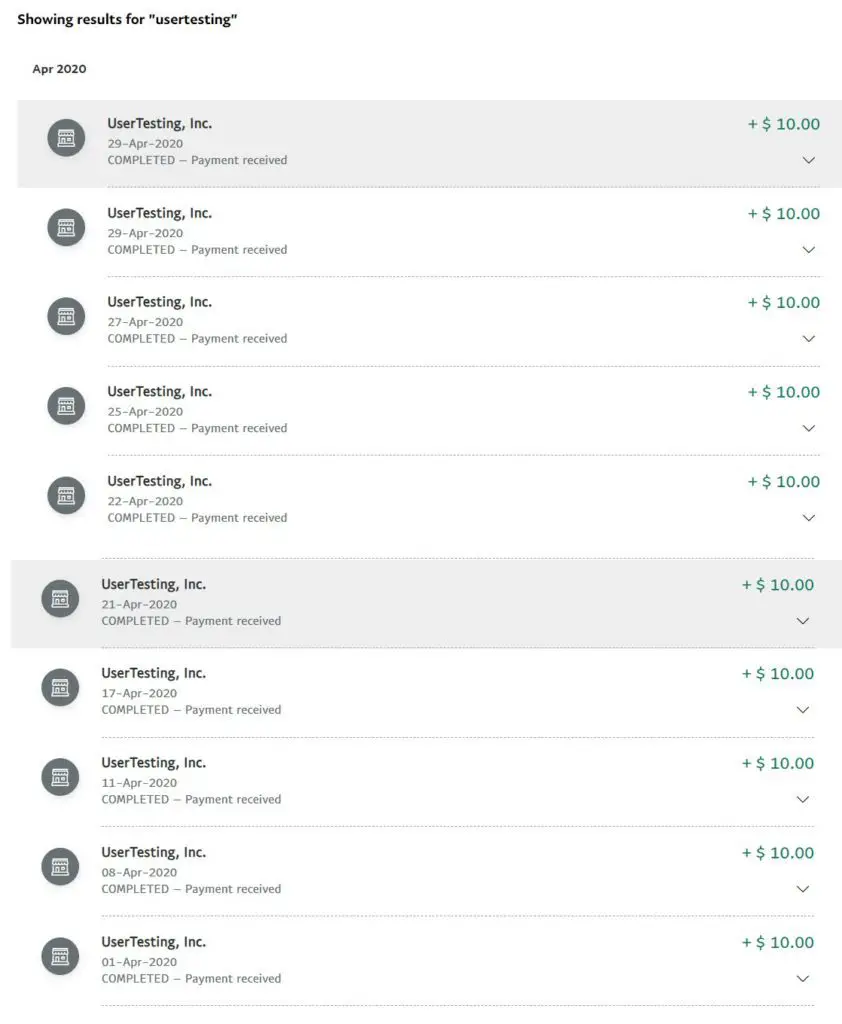 So, I made a total of 100$ in Usertesting payments in the month of April 2020, and it hardly took me 5 hours to make it. I will be writing a detailed guide about Usertesting in the future for all those who are interested in learning, till then you can check out my article on Usertesting here.