Last Updated on September 13, 2021
Usertesting.com is an online "testers on demand" kind of platform. They provide large corporations (mostly product-based companies) with 3rd party users to test their products, features, design, etc., and want them to provide valuable insights and suggestions in return. I find it to be a very legit and easy-to-use site, where you can earn 10$ for even a test that is as short as 5 minutes. Note that generally the tests are a bit longer than that, and you are paid accordingly.

What I loved about Usertesting is how quickly I received my payment once the test was over. I have written about my experience with usertesting.com in detail in this post here. Usertesting uses Paypal for it's payment solutions, and thus the payments are seamlessly transferred to your bank account linked with Paypal.
Check out my usertesting.com payment proof here:
First Payment Proof from Usertesting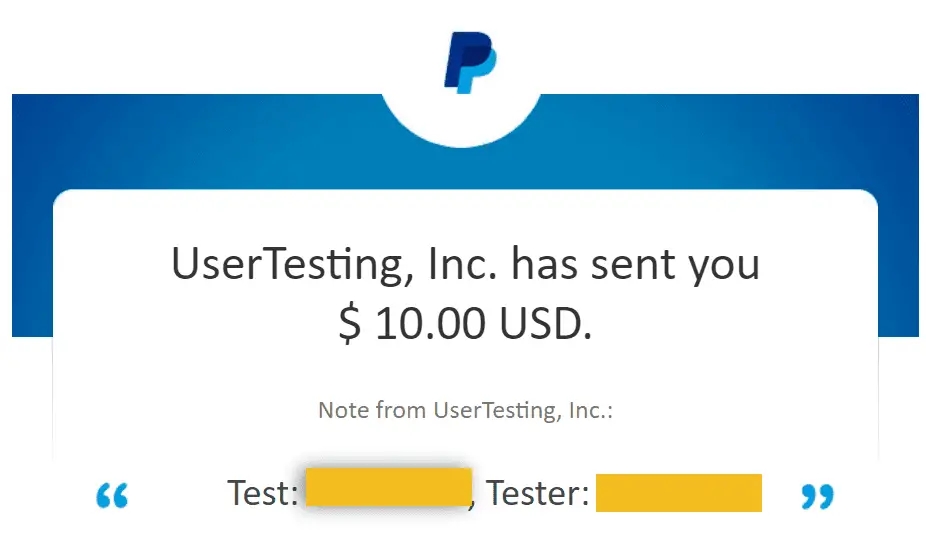 I was given a short test, where I needed to browse a website and do several tasks on it (for example, search for a particular piece of information, try to find the date for a particular event on the website, etc.) and was asked to speak my thoughts out aloud so they can get a more in-depth knowledge of the user experience of their website.
The whole test took around 5 minutes, and I was paid 10$ for this simple and easy task. The tests are actually pretty fun and I don't mind earning some quick bucks using this. Though all tests are not that short. I recently gave a test which took me about 20 minutes to complete, and the pay for that test was 10$ as well. But still, the average pay per hour rate for Usertesting is still higher than other sites (Appen: 3$ per hour, Clickworker: 10$ per hour), the only downer is that there is not much work available, and the tests are kind of hit-or-miss to qualify for.
If you would like to join usertesting as well, then check out my article on how to create an account on usertesting.com
There are several other sites like this:
UserCrowd – Smaller Tests, Quick money
Checkealos – Another Usability Testing website
Hello Ping Pong – User Research Interviews
Usertesting can help you earn quick 10$ by completing simple 10-30 minute tests. There are…