Last Updated on January 14, 2022
Checkealos is a Spanish website that offers usability testing to its customers. They have been in the game for over 7 years and offer quick 15 minute tests that pay 8 euros, which comes to around 9.5$ at the time of writing.
What is Checkealos and How do I sign up?
Checkealos is a usability testing site, very similar to Usertesting. You are supposed to sign up as a tester and fill in your profile. You will then receive email notifications about tests available for you.
If selected for a test, you need to give your feedback on the customer's project. The tests are supposed to take 15 minutes and pay you 8 euros in compensation.
To sign up for Checkealos: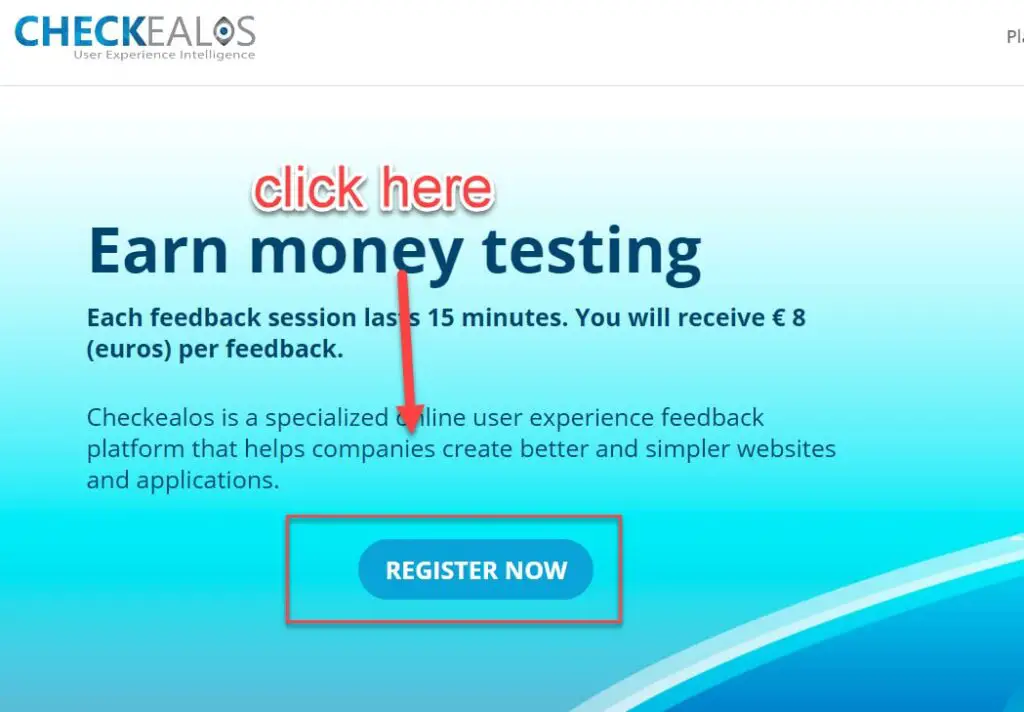 Go to their Tester signup page.
Fill in your email, name, Paypal email and password.
Fill in your basic profile information such as your devices, country and languages you know.
Note: They only seem to be recruiting users from UK, Spain, India and United States for now. Do check if your country is in their list.
Checkealos Earning Potential and Payment Methods
Like every other usability testing website, your earnings depend on a number of factor. They pay a flat rate of 9.5$ per test. So your earnings are dependent on the number of tests you are able to procure.
The number of tests you will get will depend on factors such as:
1. Your demographics. Tests are allocated to users based on their demographics (such as Internet usage, banking preferences, tourism preferences and many more).
2. Your Tester rating. Similar to Usertesting, it also has a tester rating system that can determine the number of tests you are eligible for.
3. The country you are living in.
You will be paid via Paypal for every test that you complete successfully. Payments are made within 7-15 days of completing a test.
Checkealos Payment Proof
Here is payment proof of Checkealos.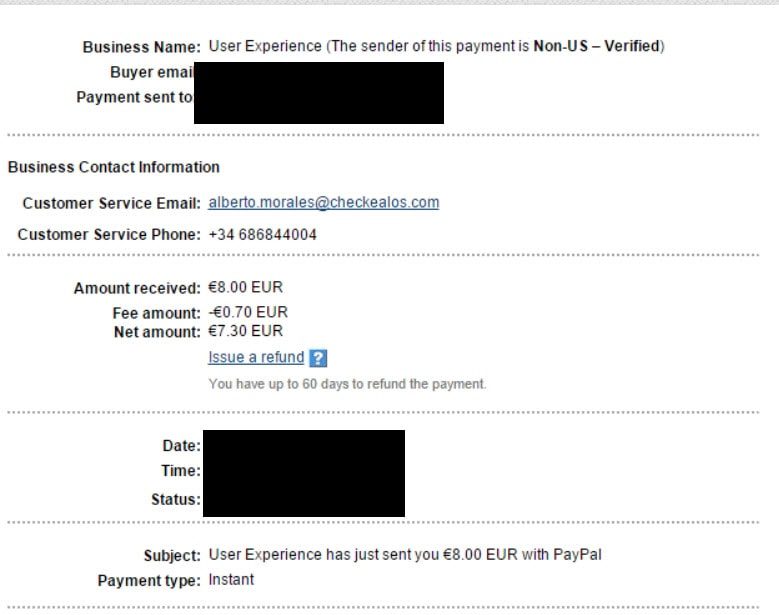 Some tips to get more user tests in Checkealos
Unlike Usertesting, the number of tests you get on Checkealos is very limited. This is because of their limited customer base and smaller digital footprint. Therefore, the below tips can increase your chances of getting a screener from them.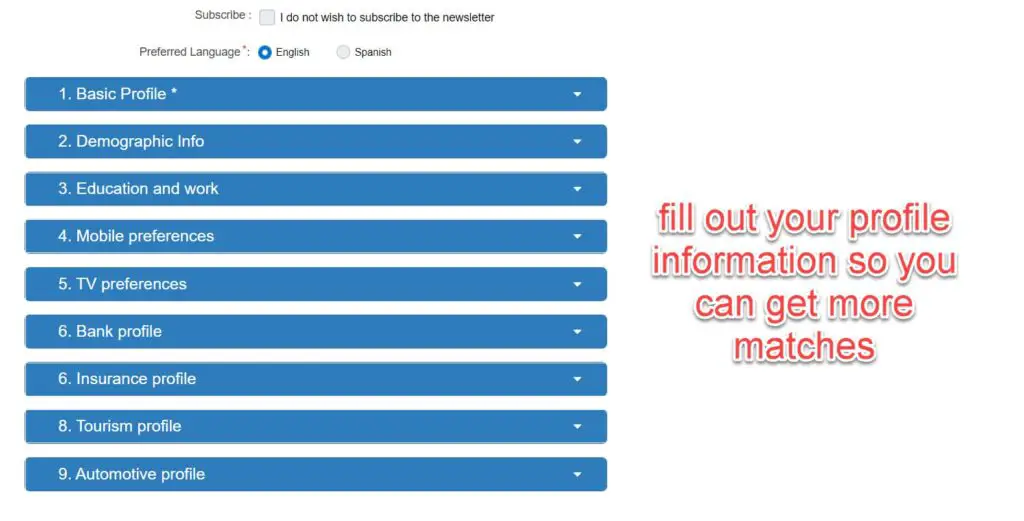 If you know any European language such as Spanish, German, Italian or French, then do add that to your profile. A lot of their customers are from European countries and you can be eligible for their tests this way.
Fill in all your demographic details properly. They have a lot of options that determine your profile and whether you are the correct match for a customer. Having a properly filled profile will increase your chances.
They will notify you by email whenever a new test is available. Make sure to have push notifications for email enabled and respond immediately if you can. The test slots are limited and you might miss out on them if you wait. This is a very similar situation to Usercrowd.
Some More Reading For You…