Last Updated on October 25, 2021
To maximize your earnings in Usertesting, you need to attempt as many screeners as possible. You are disqualified from 90% of the screeners you try for (on average). So, the idea is to attempt as many screeners as possible.
The more screeners you get, the better your chances of qualifying. The more screeners you qualify, the more you earn. Simple as that!
So here's how to get more screeners in Usertesting: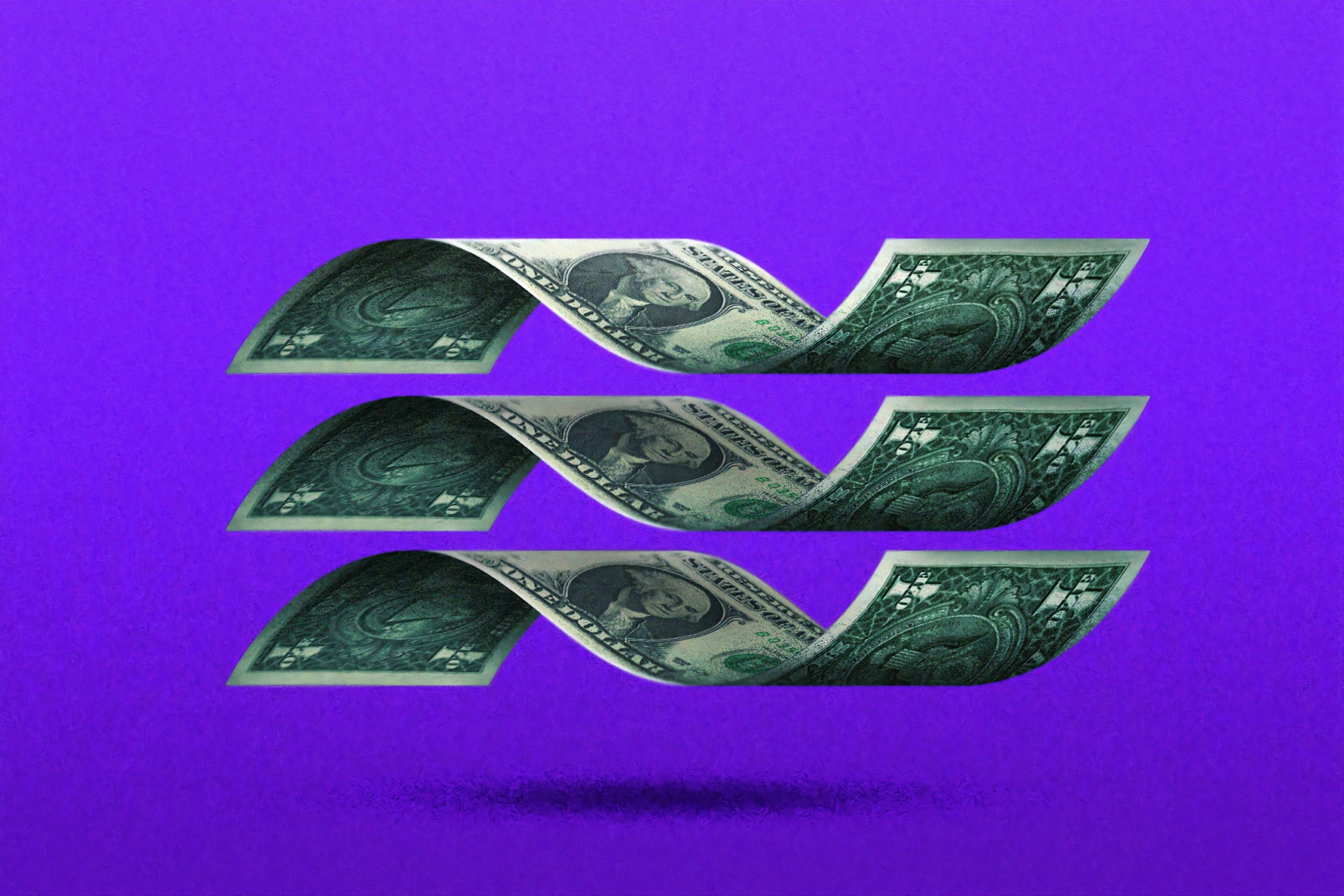 Get More Screeners in Usertesting with these tips
Keep the Dashboard tab open most of the time.
This is a no-brainer. The screeners disappear within minutes, so you cannot access them fast enough if you don't have the tab open in your browser. I usually keep the tab open while I am working on my PC, and since I work throughout the day, I don't miss any screeners during the daytime (Thanks to the "Ding" sound they make).
Note that the tab might suspend sometimes due to memory issues. So, if you don't get any screener for an hour or two, try refreshing the tab to activate it again.
You can use the Auto-Refresh extension to refresh the page every 15-20 minutes. This way, you won't lose out on any screener if the tab suspends due to memory issues.
Some missed screeners can be accessed through email (discontinued)
When you are offline, Usertesting will email you some test opportunities from time to time. You can open these emails, and there will be a link inside that takes you directly to the screener. 
I get these emails from time to time, usually in the night. The screeners are accessible for only a limited time using these links. I am able to attempt the screener if I open the link in the mail within an hour or two. So keep a check on the emails you receive from Usertesting.
Update: I don't get these emails anymore from Usertesting. I think they no longer serve tests through emails.

Fill out the Dashboard Surveys
From time to time, you will encounter a small link on your Dashboard, asking you to fill up a survey to see if you qualify for a series of upcoming tests. Whenever you see such a link, make sure you click on it and fill the subsequent survey. They are a kind of pre-screener, which helps them filter out participants for a series of upcoming tests.

Filling them up can greatly increase the number of opportunities available to you. I once qualified for a 60$ Live Interview with them by filling up such a survey.
It's hard to know whether the screener you qualified for was the result of a survey you filled up. But it never hurts to try, am I right?
Add more devices and languages in your profile
Several screeners on Usertesting are specific to the type of devices that are added to your profile (mostly Android and iOS smartphones). Add all the different devices you have access to, and install the Usertesting app on all of them. 
There are lots of screeners that come specifically for mobile devices. Having access to several of these devices can vastly increase the opportunities available to you. 
For example, the screeners that specifically require an Android Tablet stay open for a much longer period of time. This is mostly because not a lot of people own an android tablet, or have not added it to their Usertesting Profile.
The same goes for languages. Adding more languages to your profile might help you qualify for screeners that require a specific language speaker. As a general rule of the thumb, try to fill your Usertesting profile section with as much detail and information as you can.
This advice to add as many devices as possible is common across a wide range of testing websites. If you own an array of devices and would like to earn by testing various apps on them, read this list of CrowdTesting Platforms.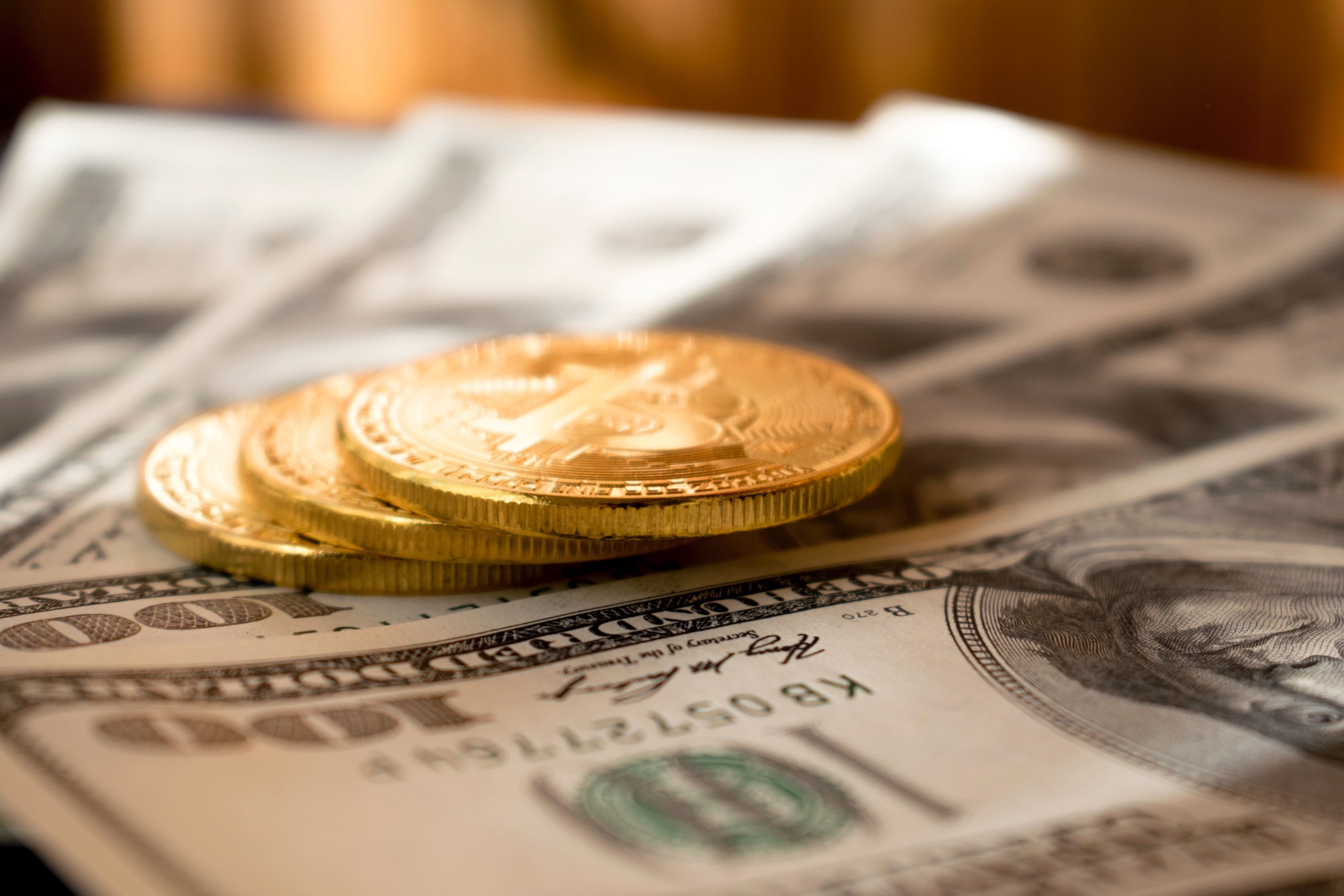 How much can I earn through Usertesting?
There is no way to precisely calculate your earning from Usertesting. But on an average, you participate in at least 2 tests per week. That means you can easily earn 80$ every month from Usertesting. I have personally earned 100$ per month on an average, with some good months getting me more than 170$.
Your earnings get a boost if you qualify for their Live Conversation Interviews, which pay 30$ and 60$ (for 30-minute and 60-minute interviews, respectively). They are similar to your regular tests, except for the fact that you are interacting live with the reviewer over a Zoom call. I have qualified for 3 such interviews over the 5 months I have been using Usertesting.
There are people on several forums that claim to have earned up to 300-500$ a month on Usertesting, but they belong to the more developed side of the world. Still, averaging 100-150$ is pretty much possible if you try to keep the tab open and attempt as many screeners as possible.
If you get the hang of it, you can have a constant stream of 10$ payments in your Paypal account. Look at how my Gmail looks like nowadays: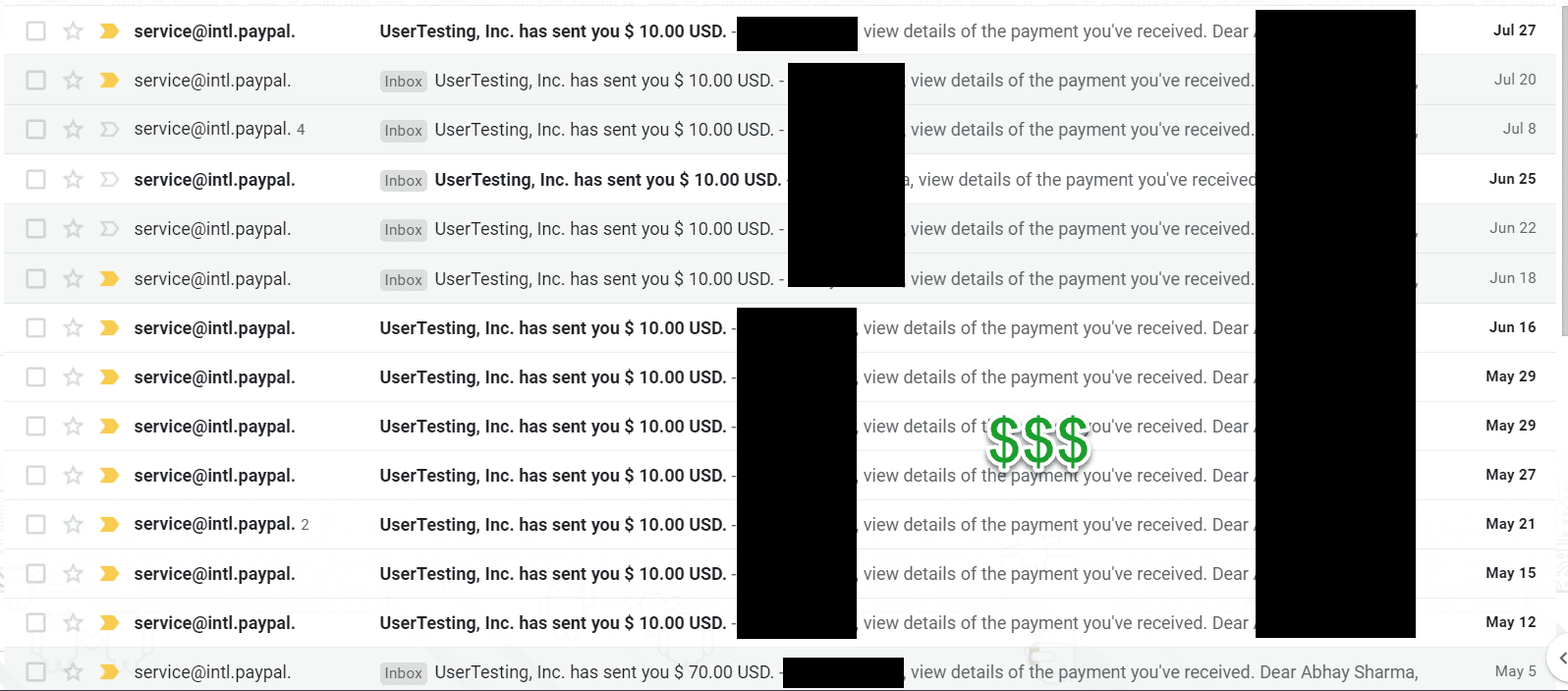 And they are super-fast with their payments as well. You get the payment for your test within 2 weeks of completing it (usually much lesser).
Bonus Tip: Try Krisp to increase your voice quality and rating
Your rating on Usertesting determines the number of screeners you get. To get a better rating, you need to increase your voice recording quality and reduce noise reduction. Krisp can help you with both.
Increasing your voice quality helps you converse with clarity. Try Krisp, an AI-based noise reduction tool that will get you studio-quality voice recording from your regular microphones. It's free!
Final Thoughts on Usertesting
There are a lot of platforms like Usertesting that have emerged. They all follow the same process (screening, testing, 10$ payments). I have tried several such platforms such as Usercrowd, Userlytics, Userfeel, Validately, Google User Research, etc. But so far, I have only found Usertesting to have the maximum amount of work available.
The sites mentioned above are all legit, and there are lots of payment proofs from them floating online. But in my personal experience, I was not even able to get a single screener for them. But Usertesting seems to be at the top of the Tester Sourcing Platforms for now.
The concept of writing fun and interesting listicles is not new. It all started with Buzzfeed, and I have seen a lot of websites copy this model in their own way.

Textbroker is an excellent opportunity for individuals who are just starting out their freelance writing journey, and struggle with finding clients and orders.

Viewfruit is a survey panel that works in 32 countries, including a lot of Asian Countries. It is legit and has a low payout threshold of 5$.