Participants from Asian countries often face a hard time qualifying for quality surveys. Worry not, as Viewfruit is here for your redemption. However, don't be overwhelmed by expecting many surveys since it depends on the niche you put your focus on. 
Viewfruit is a legit survey site, and records show it has been paying its members. Here are some facts you should learn about Viewfruit, the signup process and how much you can earn. 
What is Viewfruit and How does it work?
Viewfruit is one of the market research association members that has been around for many years. It is owned by Paneland, a market research firm that is operational in 30+ countries. The site has been operational since 2012. You join for free and earn for the efforts offered. 
Through their mobile application, you can easily make money as you move around the world. Downloading their app also awards you 100 points. 
Viewfruit is available in more than 32 countries with a focus on Asia. Other eligible countries participating in their surveys include the United States, Thailand, Australia, China, Malaysia, Hong Kong, Canada, United Kingdom, India, Singapore, Vietnam and Indonesia. 
How to Register on Viewfruit?
The website is simple and easy to join. Click on this link, and you will see the viewfruit website that is functional in your country as a search result. Click the first result and you will be taken to the signup page.
The process will take you less than a minute. When done, check your email for a confirmation code and verify your account. 
You can fill out your information immediately or skip it for later once you have the email confirmed. Upon completion, you are eligible and ready to take on surveys. 
Allow the website to gather data and maybe check after 10-20 minutes. Alternatively, you can download the application and turn on notifications for both email and the app. 
The Different Ways to Earn from Viewfruit
Viewfruit offers earning opportunities primarily through surveys, but there are several other ways to earn as well. You are required to register a free account with a valid email address. Here are some of the ways you can make from Viewfruit:
Paid Surveys
Surveys are the primary way you can earn from Viewfruit. After registration and confirming membership, you can check for surveys available in the following ways:
Check the V-survey on the left panel
Email updates on available surveys
Updates from the application
Once selected or notified for a survey, it is vital to complete it immediately. When the owners reach their minimum quota, they close surveys. Ensure you answer the surveys honestly for more opportunities. 
Upon completion, you are credited temporary points, and after verification, you are awarded accordingly. 
Lucky Draw
After every survey, you earn the chance to indulge in a lucky draw. You can win anything between 10-100,000 points. The maximum draws you can enter daily is 8.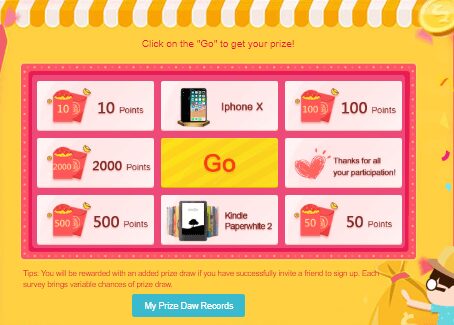 Great prizes can be won from the lucky draws. These include extra cash, iPhones or kindle. Depending on your country, these rewards are subject to change. 
Staying active on Viewfruit offers you a chance to participate in draws. Thus, you do not have to do anything extra to get entries but complete surveys. 
Every time you complete a survey, you might get three entries, for example. You will get one entry when you find the surveys are filled. 
After receiving an entry, click "Go" to confirm whether you have won anything. You can also choose to save the entry and check later. 
Inviting Friends 
Referral programs earn you 10% after your referral has completed various activities. For instance, you will get 100 points for every 1000 points they make. 
Besides these three activities, Viewfruit is a socializing platform. You participate in V-votes, where you create small polls that take a few minutes to answer. When participating in other members' polls, you can view the statistics once you share your opinion. However, V-note only offers you a chance to socialize, and no earnings are available.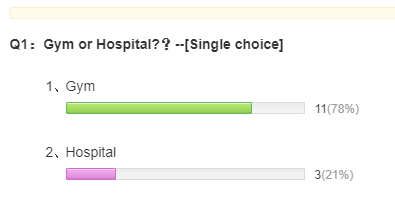 How much can I earn from Viewfruit? And how do I get paid?
An essential element before joining any survey site is what it offers. Additionally, knowing how they pay, if they are legit, and how you will get paid is a priority. 
Once you complete surveys from Viewfruit, you earn points and entries to lucky draws. These points can be exchanged for cash through PayPal. 
The best thing about Viewfruit is the low payout threshold allowed. Thus, you can withdraw cash from as low as $5, which is great. 
To get a payout, you need 2500 points. $1 equals 500 Viewfruit points. Payments requests are processed every Friday but receive a payout on your PayPal the following week. You can also get gift cards through selected merchants. 
ViewFruit Paypal Payment Proof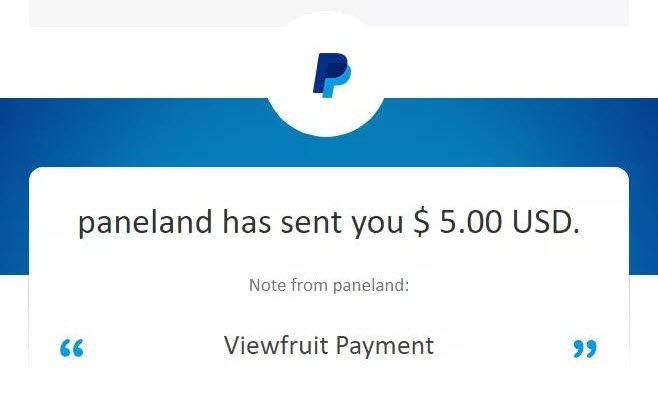 The site offers decent opportunities through surveys—a good place for extra income in your comfort. However, you cannot make a decent earning from Viewfruit when you decide to settle for a full-time opportunity. Think of it as a beermoney site.
Final Thoughts on Viewfruit
Viewfruit is a legit site, but not truly worth it as the earnings are limited. However, it is a perfect spot for earning extra cash. 
It is fun yet distracting with some social elements besides offering fun. It provides good payment options, and the draws are worth a try due to the gifts they offer. 
More Reading for you…