What is SweetStudy?
SweetStudy is a platform that connects tutors and students. Students present their work to tutors who can proficiently offer guidance and answer them. The website has been in existence for many years. It was formerly known as homework market before changing to SweetStudy. Definitely a cuter name.
The site is highly ranked with reliable services in academic related tasks. SweetStudy allows you to connect with students all over the world helping them through tutoring.  
What will you be teaching at SweetStudy?
As a tutor, you can sign up to teach one of the various subjects and get paid for it.
The site offers helps in innumerable subjects that include the following: 
Humanities
Mathematics
Computer science
Business and finance
Chemistry
Health and medical studies
Statistics 
Research Papers
Dissertations 
General writing
After signing up, you are offered a chance to choose the subjects that you can comfortably tackle. Thus, as a tutor, you will be able to research a question provided by the student, then answer it proficiently and get paid. 
You can only select something you're proficient to handle. Customer satisfaction is paramount to the site owners. As such, you should be able to keenly understand the question and provide an answer. 
Academic dishonesty is unacceptable as per the rules and regulations. They also forbid tutors from exchanging their contact information with students. If found, a tutor is fined or their account suspended for good. 
The website accepts tutors worldwide. Their application is usually online due to the magnitude of students visiting the site. 
The site also sells reference answers, and this is why they advocate for work to be free from plagiarism. Reference answers can be purchased even by tutors while helping on other tasks. 
After working on a task, the student rates you according to their satisfaction. Ratings help tutors to rise above the ranks and get more students to request for their help. Thus, ensure that your account is always on a 5 stars rating. 
Signing Up as a Tutor on SweetStudy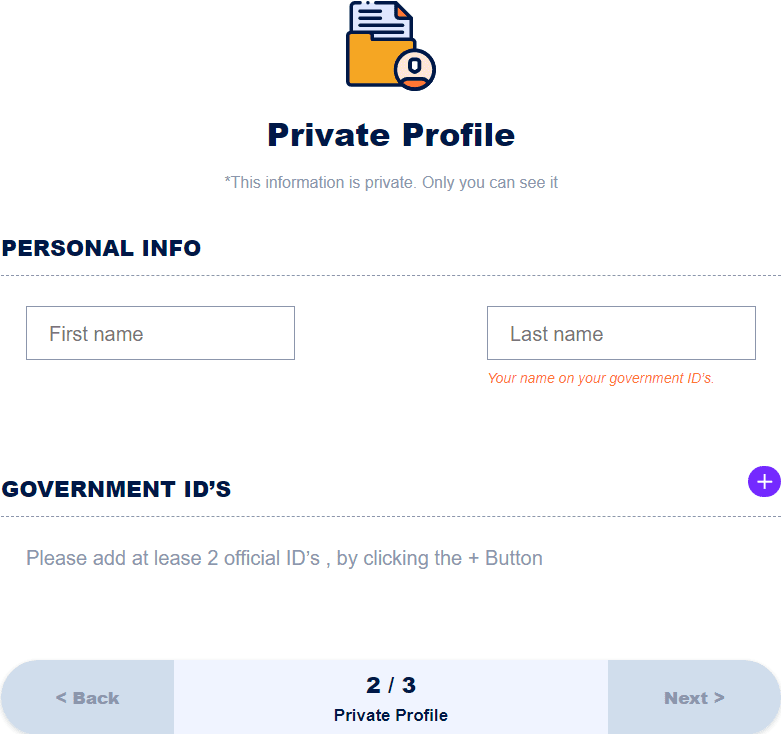 The signup process for SweetStudy is easy to follow with only three steps. Depending on your availability, you can choose tasks that you can comfortably handle in their deadlines. Here are the steps to follow when applying as a teacher on SweetStudy:
Visit SweetStudy application landing page for tutor through this link to become a teacher. You can choose to use a social media account or signup using your email. 
Then, fill the form, enter a preferred username and a password. Enter your email and verify and complete the signup process. Ensure that you successfully upload your ID and KYC. Also, check that the image size is similar to one described in red. 
Their team will review the application within a week except for weekends and holidays, accepting or declining it.
Reasons why SweetStudy may reject your application
The SweetStudy team is strict about deadlines and quality. As such, you have to complete the tasks they assign to you appropriately and timely to be a verified tutor. Some of the reasons they decline application include: 
Bad grammar and punctuation
Fake documents provided- education and ID
Plagiarism
Multiple accounts
Spam /links to other websites
Omitted application instructions
Failed T/F policy questions
Vague information 
How much can I earn with SweetStudy?
At SweetStudy, you can earn from $5 to $20 for every assignment. It pays its tutors through Payoneer, Western Union, PayPal and TransferWise. 
Tutors are paid 75% of payments made by each student for their assignment. Hard work and consistency are the only way to make more money from SweetStudy while at home. 
Reviews and payment proofs
SweetStudy has received positive reviews from students and other tutors. Students who have used the platform claim tutors offer adequate resources and answers. This shows that the SweetStudy team only accepts tutors offering top-notch services. The SweetStudy team are strict on confidentiality and disallow tutors from taking payment screenshots.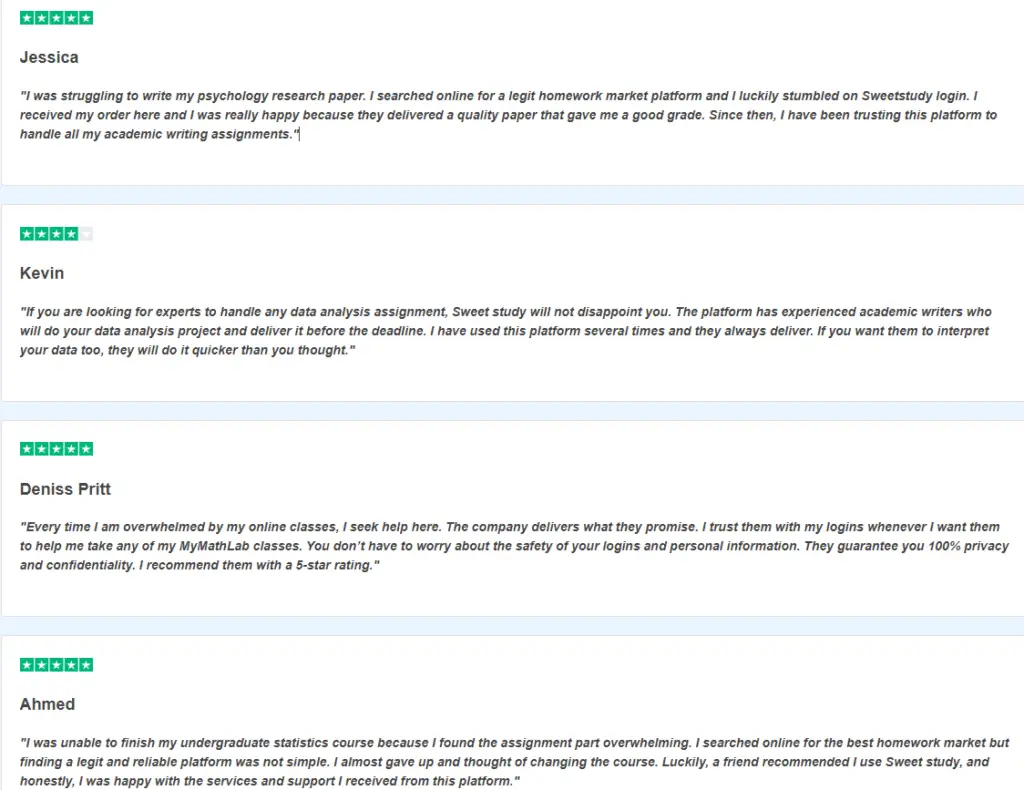 Thus, there aren't any payment proofs available on the Internet. But as you can see from the reviews above, it is a 100% legit platform. You will also find some people telling you that it is a scam, and will never pay you. But upon deeper research, it turns out that these are the people that copied answers and ended up getting banned by them.
As long as you follow all the guidelines and do your job ethically, SweetStudy will definitely pay you. If you are interested in finding out more sites that pay you for academic help, check out this megalist of Homework Help Sites (Remote, Worldwide & Legit).
More Reading for you…