What is Studypool and how do I work there?
Studypool is a platform that connects tutors and students. Students present their work to tutors who can proficiently offer guidance and answer them. 
The site is one of the best ranked with authentic services in academic related tasks. Besides, Studypool offers flexible schedules, great perks such as marketing your profile and high earning potential. 
The site offers helps in innumerable subjects that include the following: 
Humanities
Mathematics
Computer science
Business and finance
Chemistry
Health and medical studies
Statistics 
General writing
Thus, as a tutor, you will be able to research a question provided by the student, then answer it proficiently and get paid. Customer satisfaction lures more clients. As such, you should be able to keenly understand the question for you to provide an answer. 
The website accepts tutors globally. They are also consistently recruiting new members, it's your time to grab a chance!
How to sign up and start working on Studypool
The signup process for studypool is simple and easy. Moreover, you can work from home and earn income, depending on your availability. Below are steps to follow while applying for studypool: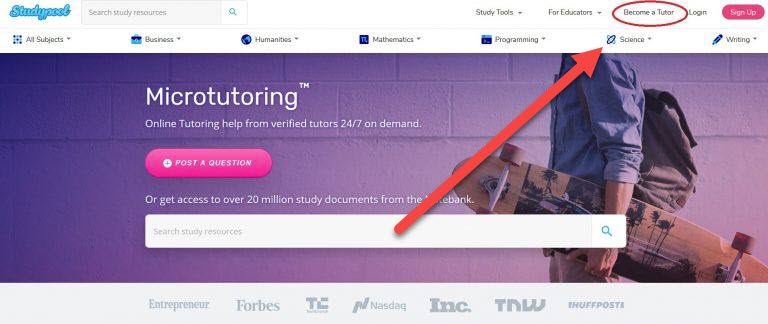 Visit studypool's "Become a Tutor" page and click on "Apply Now". 
Then, fill the form. Ensure that you successfully upload your ID and documentation. Also, check that the image size is similar to one described in red. 
Their team will review the application within 12 hours except on weekends and holidays, accepting or declining it.
They have a very thorough vetting process that you need to go through. You are required to give a written exam before you are accepted as a tutor.
Make sure you attempt that exam diligently, as it helps them verify you as a legit tutor.
Why would your application be rejected?
The studypool team is very strict on quality. Thus, you have to go beyond their response to become a tutor. Some of the reasons they might decline your application include: 
Bad grammar and punctuation
Fake documents provided- education and ID
Plagiarism
Many accounts
Spam /links to other websites
Omitted application instructions
Failed T/F policy questions
Vague information 
Sell Documents on StudyPool to earn more
Studypool also allows you to sell educational documents to increase your earnings. This is very similar to an offering by CourseHero. 
While CourseHero offers gift cards for uploading documents, Studypool pays you upto 10$ per document depending on how useful the students find it.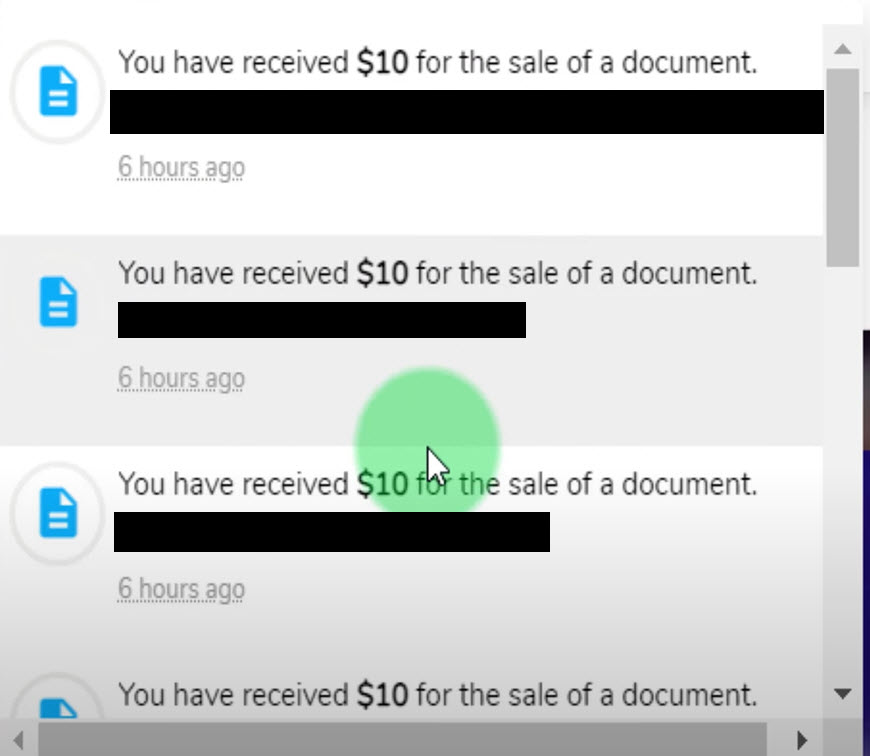 Moreover, they accept documents in every language. So if you have some useful educational material lying around in your PC, you can make a decent amount of money from them.
How much can I earn from Studypool?
You can earn up to $7,500 monthly, according to StudyPool. It pays its tutors through Payoneer, WesternUnion, PayPal and TransferWise. 
However, the minimum withdrawal amount is $50. It has a great payment protection policy. It takes funds from students after posting their questions and releasing them to tutors upon successful completion. 
Also, you can earn upto 5000$ per month by selling documents alone. It is a great earning opportunity, whether you approach it in a part-time or full-time manner.
Now obviously, these are extreme figures and should be taken with a pinch of salt. But my research says that you can earn 500$ per week working full-time there, and around 100-200$ per week if you work sporadically.
StudyPool Payment Proofs
Here is a paypal payment proof of Studypool posted by someone on the Internet.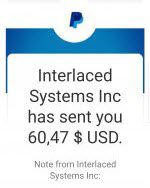 Also check out the earnings and payments of a person that sells documents on Studypool.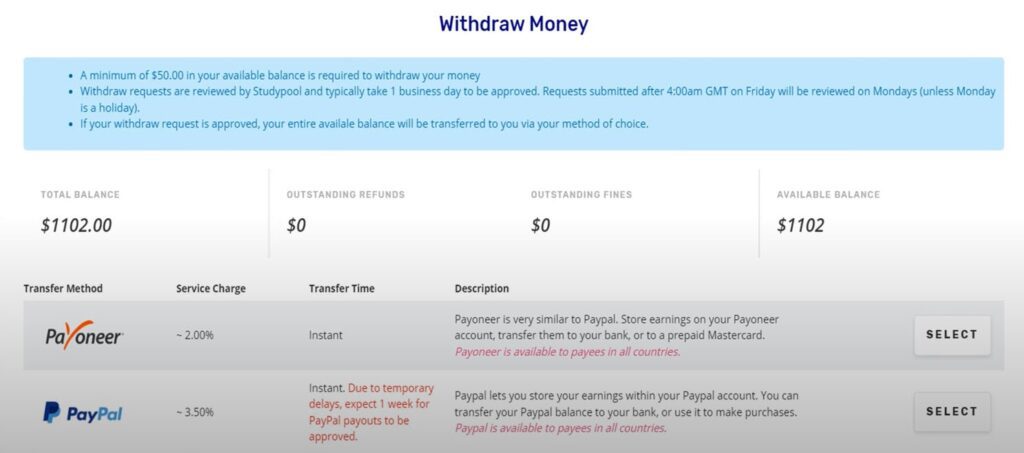 Overall, it looks like a great way to earn money, especially if you are academically-oriented.
And if you would like to check out more sites that pay you for tutoring, check out this mega list of homework help sites.
More Reading for you…