I received my timely payment from Appen in the mid of April. This payment is for the work done in the month of March. The month of March had above-average earnings for me as a lot of work was available; and also because I had a lot of free time in my hand.
Appen payments are very dynamic in nature, until and unless you have a very stable and high work project on your hand (usually from social media giants). My payment for March is 3x my payment for the month of April. So I received 186$ from Appen, which was transferred to my Payoneer account. And soon after, Payoneer deducted it's 3$ fees and transferred 183$ to my Indian bank account. Check out the screenshots below: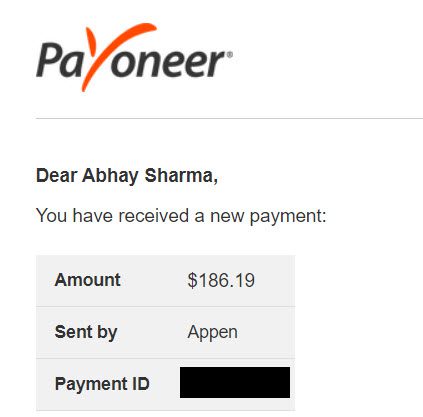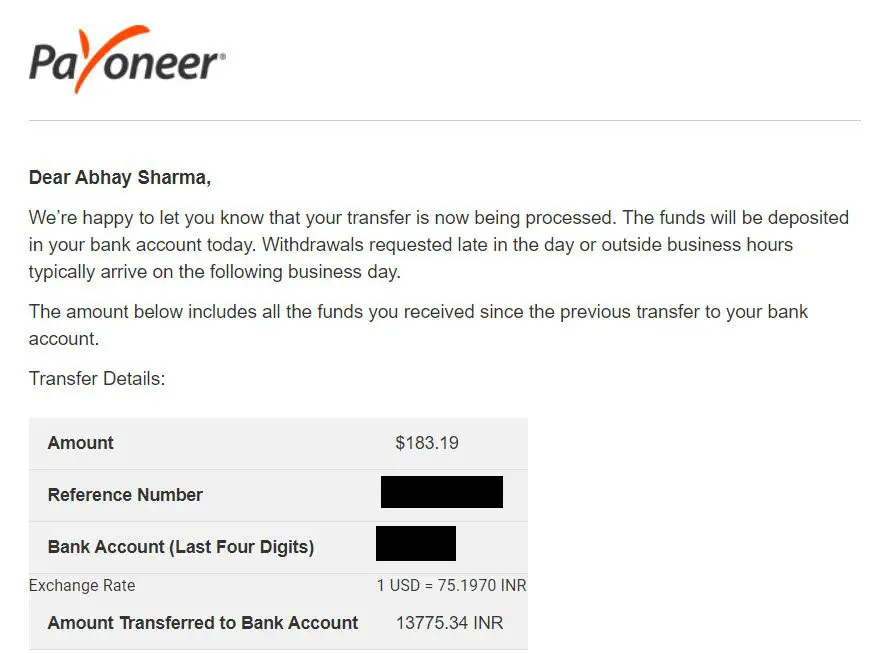 As I already declared in my earnings report, the month of March was pretty good, especially in the case of Appen. You can easily earn around 6000 per month from it, check out my article on Appen to get started.