Last Updated on October 20, 2021
A lot of people have questions regarding the payments system. Let me tell you that your compensation for all the work that you do will be deposited directly into your bank account (via Payoneer). Appen follows a very systematic method of payments, as it needs to pay thousands of people each month.
It's been over 2 years since I wrote the article. And I'm amazed that Appen still follows the same payment procedure (even after so many changes to it's platform).

It works, and payments always arrive in a timely fashion. Don't fix what ain't broken, I guess.
How Will Appen Connect Pay Me?
Appen will guide you into creating a Payoneer account during the final steps of its application process.
Payoneer acts as a mediator of payments (as Appen has to pay people from all over the world). Your Appen payment will reach you via Payoneer and they will take a minimal 3$ fee from it. So if you earn 100$, you will receive 97$ in your bank account (After conversion). 
Note that Payoneer's fee will vary from country to country, and might change with time as well. For the latest fees and conversion rates, visit Payoneer's official site.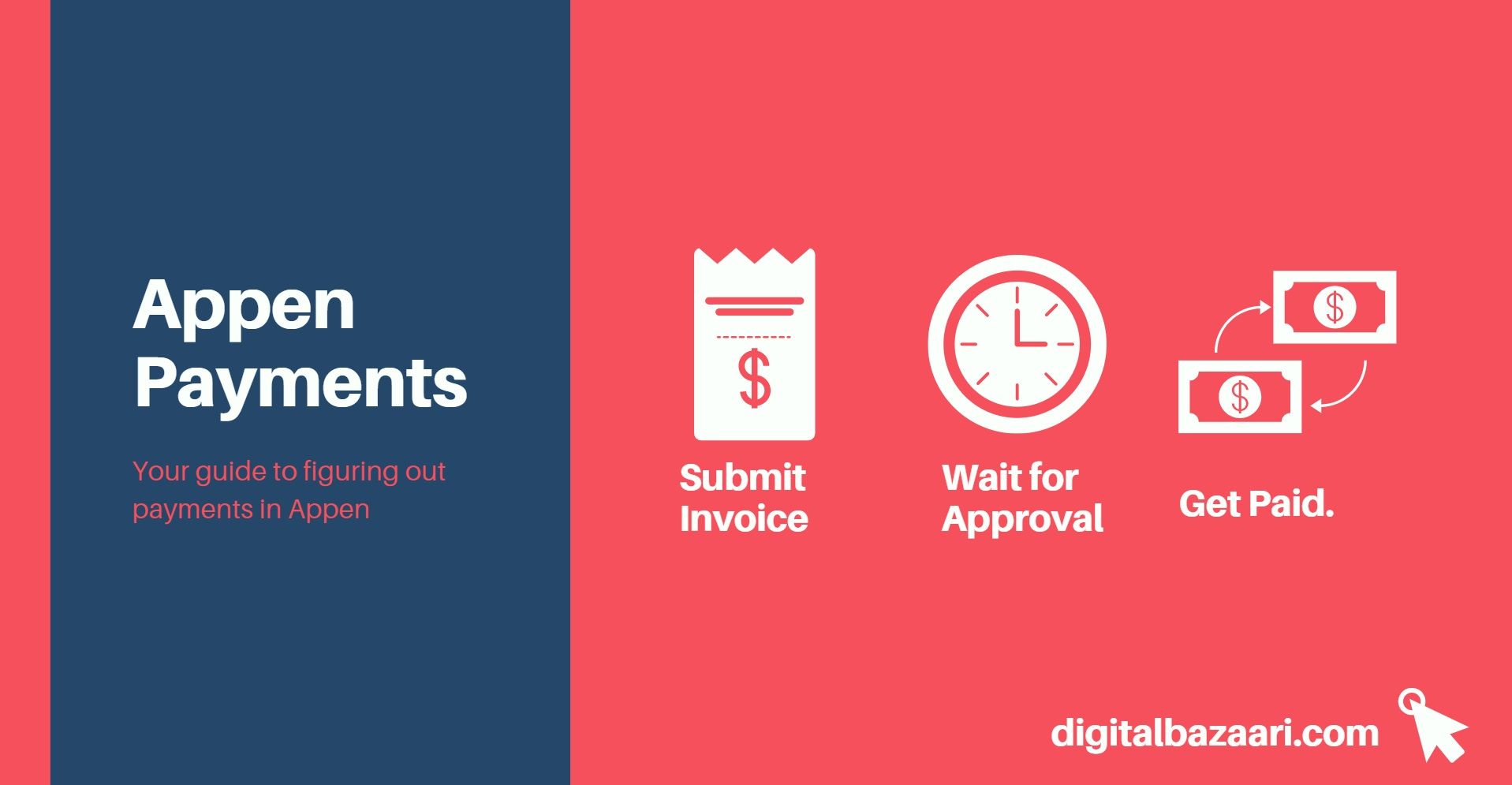 You need to create an Invoice for the work you have done, and submit it at the beginning of every month
About Invoices: Creating, Submitting and Getting Paid
You need to bill Appen for your work through invoices. To access invoices, simply click the "My Invoices" tab in the Appen dashboard. There you will be able to see all your Invoices with Appen so far. 
Now you can create a new invoice (by clicking the respective button), or you can edit this month's invoice. This will take you to the invoice page. Here you can manually add hours you've worked on projects.
Some projects are auto-reported. This means that you don't need to manually add their invoice, they will just magically appear in your invoice according to the work that you have done. Moreover, you cannot edit them. If there is any discrepancy with your invoice, you can contact support and they will help you regarding that issue.
Once you have checked your invoice, you can save it as a Draft. At the beginning of the next month, you have the option to Submit your Invoice for Approval. 
You will then receive a sequence of emails. The first says that your invoice has been submitted and is under review. Appen staff will check your invoice for any errors or billing problems. If there are any issues, they will inform you and a message from their auditor can be seen on the Invoice page. It will tell you the reason for your invoice's rejection, and how to correct it. However, this is a very rare occurrence.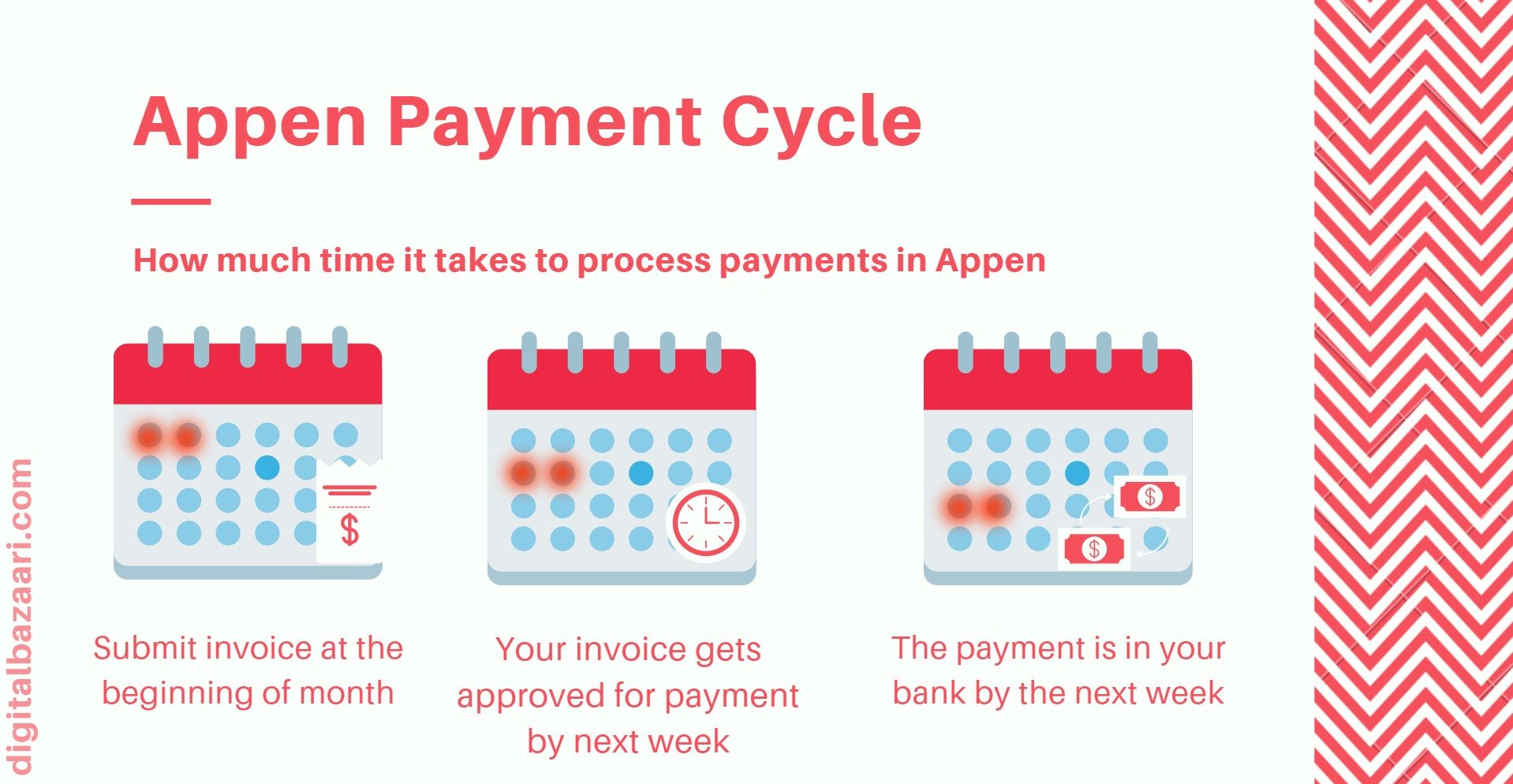 If it is approved, you will receive another mail from Appen saying that your invoice has been approved and is in the payment queue. Once cleared, you will receive an email from Payoneer saying that you have received a payment, which will automatically be transferred to your bank account within a day or two.
Appen will pay off your invoices at the beginning of every month. You need to submit your invoices at the beginning of each month, and if you have accumulated more than 5$, you will get paid by the 15th of the same month. 
For international money transfers, they use Payoneer. You are asked to create a Payoneer account upon the final steps of your application. Once you have linked your Payoneer account to your country's bank account, it is an automatic process. Appen will pay your Payoneer account, and it will automatically process the payment to your Indian bank account. It works on auto-pilot.
Check out some of my payment proofs here. I have over 20 payment proofs from Appen, though I don't think uploading so many proofs are necessary. You are pretty convinced already if you came this far.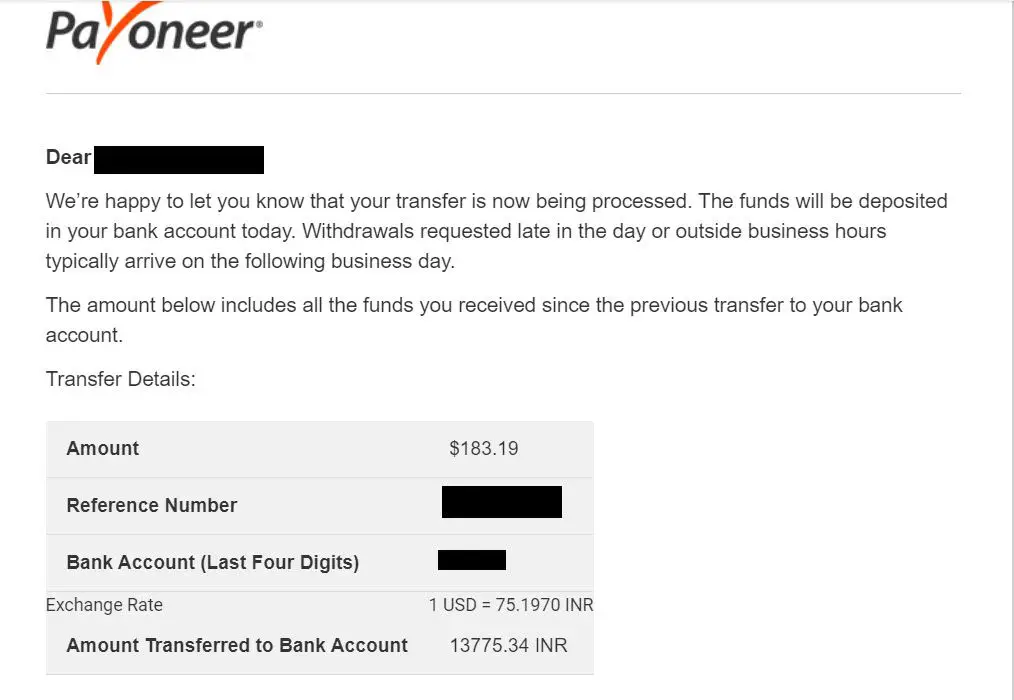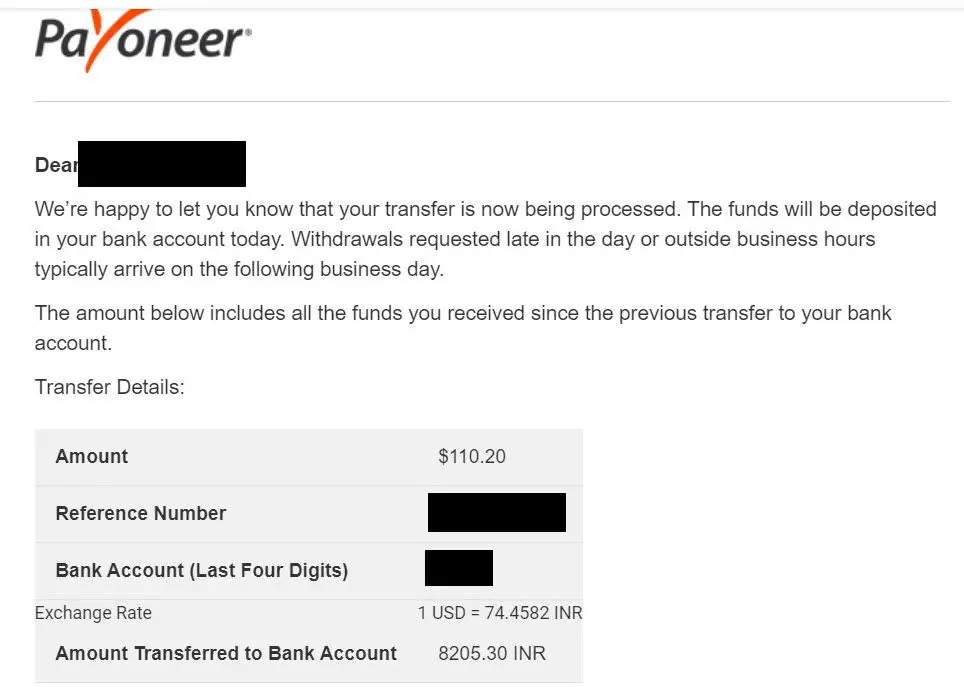 Appen is the best crowdsourcing platform, that has online part-time jobs for everyone. It works all over the world and pays via Payoneer.

Working as a Mystery Shopper is a great way to earn some cash and get some free products on the side. Read my experience working as a mystery shopper for Appen.

Earn upto 40$ by recording regional dialect speeches in the Appen App. What is Appen's China Platform (Appen 9) and how to get access.