Big data is becoming more and more important overtime. It can be used to predict patterns in human behavior, business practices, illnesses and even election results. As a result, there are a growing number of companies offering rewards for people's opinions.
YouGov is one of those organizations, and it does a lot of high-profile work for the government and considers itself a global community, with over five million contributors. YouGov has separate websites for every nation, and you can see the countries it supports in the map below.
How do I sign up on YouGov?
Start off by going to YouGov's Country Selection Page. It will redirect you to the correct website for your country.
The sites are different based on countries, for example, fr.yougov.com for France and it.yougov.com for Italy.
YouGov is available in 38 countries worldwide, including Australia, Austria, Brazil, Canada, Denmark, Finland, France, Germany, Hong Kong, India, Indonesia, Italy, Malaysia, Mexico, Middle East (single site for the entire MENA region), Norway, Pakistan, Philippines, Poland, Singapore, Spain, Sweden, Switzerland, Taiwan, Thailand, Turkey, United Kingdom, United States and Vietnam.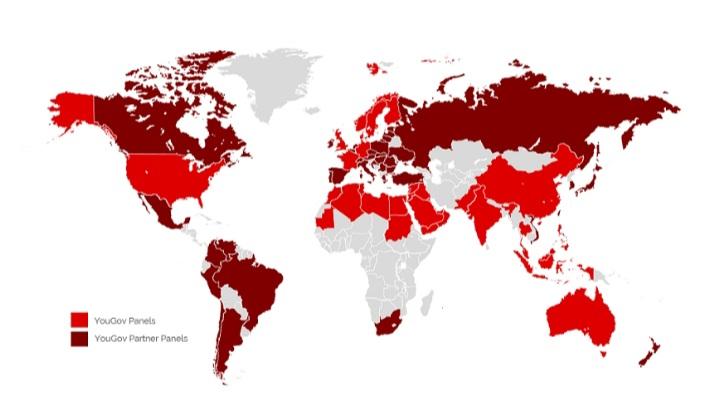 Click on "Join" and then you'll be taken to the new account page. 
Create your account. You'd be asked to confirm your country and language, agree to terms and conditions, give your year of birth, gender and email address. 
You'll earn 5 YouGov Points for each step. Once you've created the account, you'll be awarded 50 points in total and taken to the dashboard. Here you'll find surveys (if any) and can fill them in your spare time for getting your YouGov points, which you can then redeem to get gift cards.
The first survey that you get in the dashboard is to know more about you so that you can get relevant surveys in the future.
The first survey asks you questions about your age, city, education, and other questions that may vary depending on the country you're from.
 After completing a survey worth 100 points, here's what the dashboard looks now, with 150 points.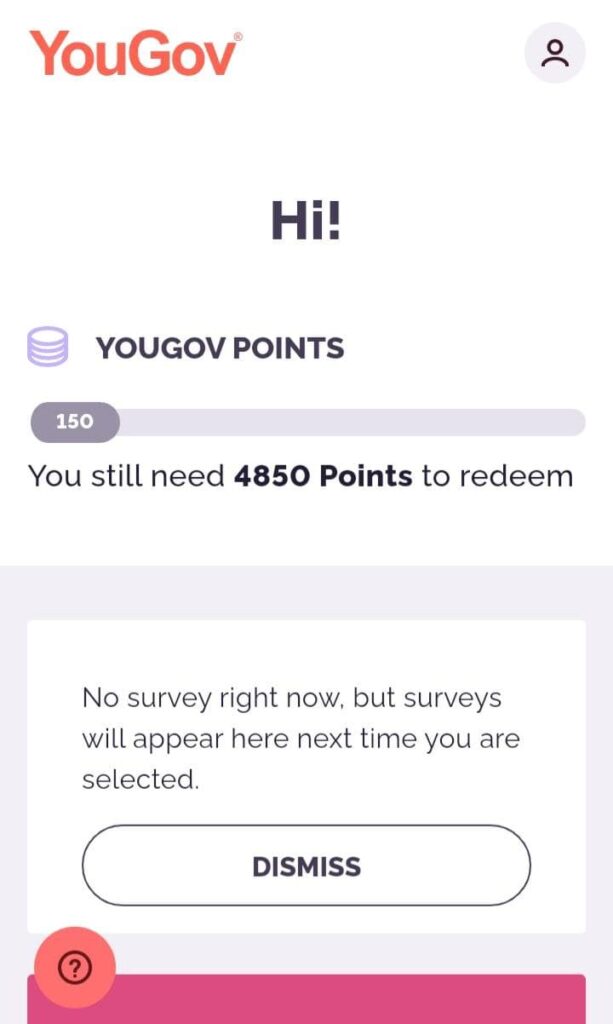 After your first YouGov survey, you'll be notified via email whenever a new survey is available. 
What is YouGov Pulse and how does it work?
YouGov Pulse is a data collection program created by a partnership between YouGov and Facebook. By installing YouGov Pulse and their VPN, you can just continue to use your smartphone (or PC) as usual while the VPN collects data about your internet activities in the background. You have the option to leave this program anytime and uninstall the VPN. 
If you're fine with YouGov collecting data about what you watch on YouTube or what you browse on Google, the YouGov partnership program can act as a great source of passive income for you.
The amount of points you earn for running Pulse in the background depends on the type of device and the country you are from. The points collected by you via Pulse are paid on the 7th of every month.
This is something that other survey sites don't offer, and is definitely a great way to reach their payment threshold sooner.
How much can I earn from YouGov/Pulse and How do I get Paid?
It depends on the number of surveys you successfully complete. They're decent. The surveys are usually extremely easy and can take between 5 to 10 minutes. Try and do them as soon as possible because they can fill up within hours. It can take around 2-3 months to cash out for a $15 card. 
YouGov is a great source of passive income if you take part in the YouGov pulse program, which gives you around 1000 points a month. Nevertheless, YouGov is not a replacement for a job by any means. It will just help you earn a few bucks in your spare time to play with, something also known as "beermoney". 
YouGov is a slow earner and most people cash out just around 2-3 times a year. One more thing to keep in mind is that the number of surveys you get in the first days of joining YouGov may be quite impressive, however, the frequency of surveys has been reported to fall as you go closer to the payment threshold, as documented by this article from The Guardian.
On the brighter side, though, YouGov almost guarantees that you qualify for surveys and saves a lot of time, unlike other surveying platforms. Getting screened out is a rather rare thing compared to other platforms like Swagbucks and Prolific.
The method(s) of payment differ(s) based on the country you're in. Some accept bank transfers, others accept gift cards too. The gift cards may also vary depending on the country. They have tried to integrate personalized payment methods for all the countries that they operate in.
YouGov Payment Proof
Here's a payment proof of YouGov, that verifies it's legitimacy. This payment method (PayTm) is specific to YouGov India, but you can find payment proofs from other countries as well all over the web.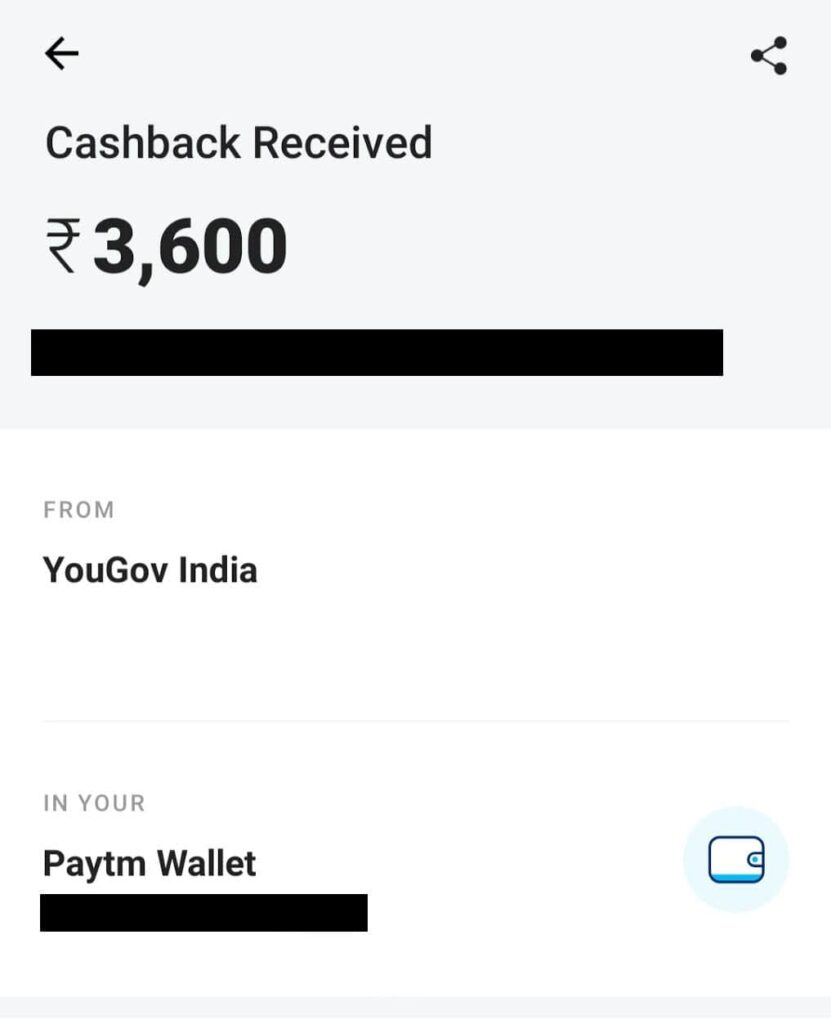 More Reading for you…