Testable Minds is a platform where researchers from the world's most prestigious universities will recruit participants for their psychological and behavioral experiments.
Testable Minds has always been one of the most interesting ways I have earned money online. Psychology studies are fun to participate in, and almost feels like playing a game.
But unfortunately, there simply aren't enough psychology studies for everyone, and most of the time that you log in, you will be met with a "No matching studies available for you" message.
What are External/Partner Studies in Testable Minds?
Testable Minds has partnered with Samplicious to offer market research surveys to their users, in the form of "Partner Studies". 
Unlike regular studies, they are available 24/7 for the user to access and participate in.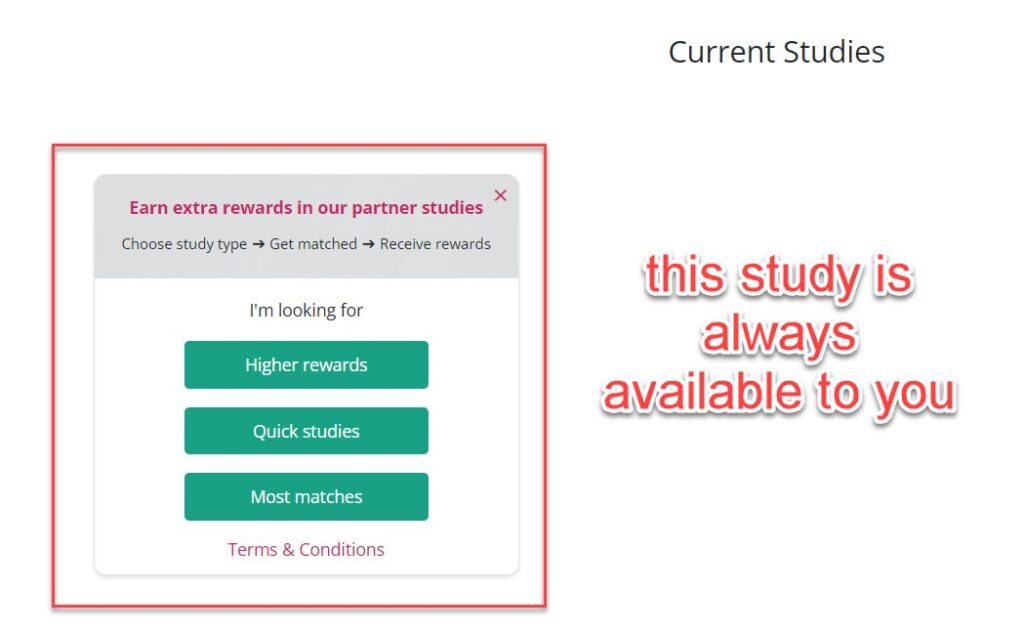 There are 3 types of "partner studies" that they offer:
Higher Reward Studies – Longer and more detailed surveys that pay better.
Quick Studies – Brief surveys that probably pay less.
Most Matches – You are supposed to go through a screener before participating in these surveys. This option selects the survey that is least likely to screen you out.
Now I cannot verify whether these buttons redirect you to a different survey or not. But I can confirm that I noticed different screening questions upon selecting different types of studies. So there is some logic to that.
How do I participate in Surveys from Testable Minds?
It is very easy to participate in surveys via Testable Minds. 
Login to your Testable Minds account.
Go to the "Studies" section. You will see an "External Studies" widget in the current studies section.
Select any one type of study and you will be taken to the screener.
You need to clear the screener to be able to participate in the actual survey and get compensated for it.
If you get screened out then you get nothing, which is a bummer. But this is the rule with all the survey sites out there.
How much can I earn and how do I get paid?
Right off the bat, let me say that these surveys won't pay the 6-9$/hour rate offered by Testable Minds for their regular studies.
Infact, don't expect more than 0.3$ – 1.5$ per survey, as I have seen with various survey sites.
This is because the survey providers and compensation are pretty much the same across all survey sites. 
There are only a handful of survey providers that keep appearing across all the different platforms.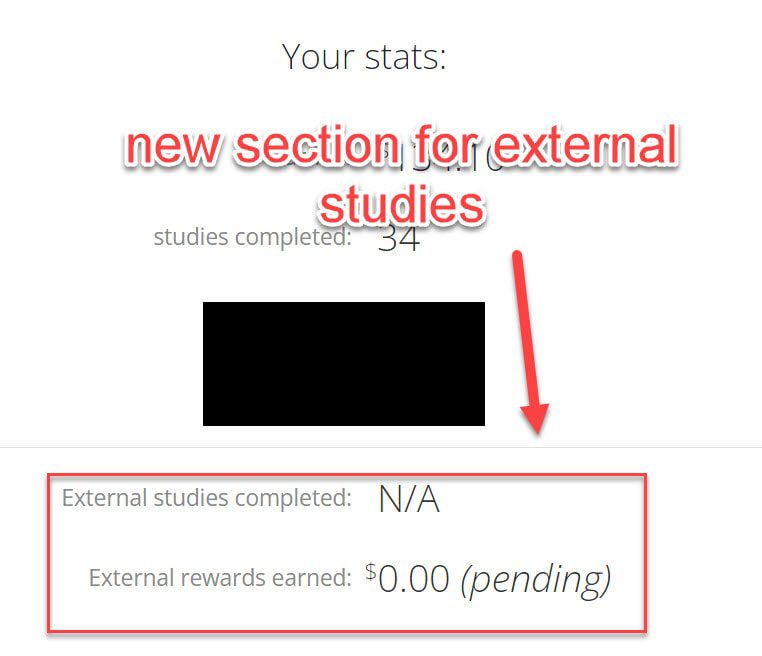 As for payment, you will be paid directly in your Testable Minds account, 14 days after you successfully finish an external study. This gap helps them verify that any survey response is not rejected (due to any reason).
There is a separate section for earnings from external studies in the "Activity" section. It will be paid out whenever you request your earnings from Testable Minds.
While the earning potential is a bit less, it will help you get to the payout limit quickly if you are just a couple of dollars away (Paypal has a 10$ limit, while Revolut has no limit).
Looks like Testable Minds is coming up with new features to keep its users engaged. Let's hope they bring about lots of new opportunities to earn on their platform. Maybe integrate the whole SONA Systems platform as well.
More Reading for you…