Last Updated on April 22, 2022
Testable Minds is a platform where researchers from the world's most prestigious universities will recruit participants for their psychological and behavioral experiments. The experiments are conducted online, and allow the researchers to have insights from a much wider pool of audience.
So instead of conducting psychological studies locally (usually within the University), they can leverage the power of the Internet to expand their dataset globally.
In short, Testable Minds conducts psychological/behavioral experiments on people like us. You participate in online studies and get paid via Paypal and Revolut.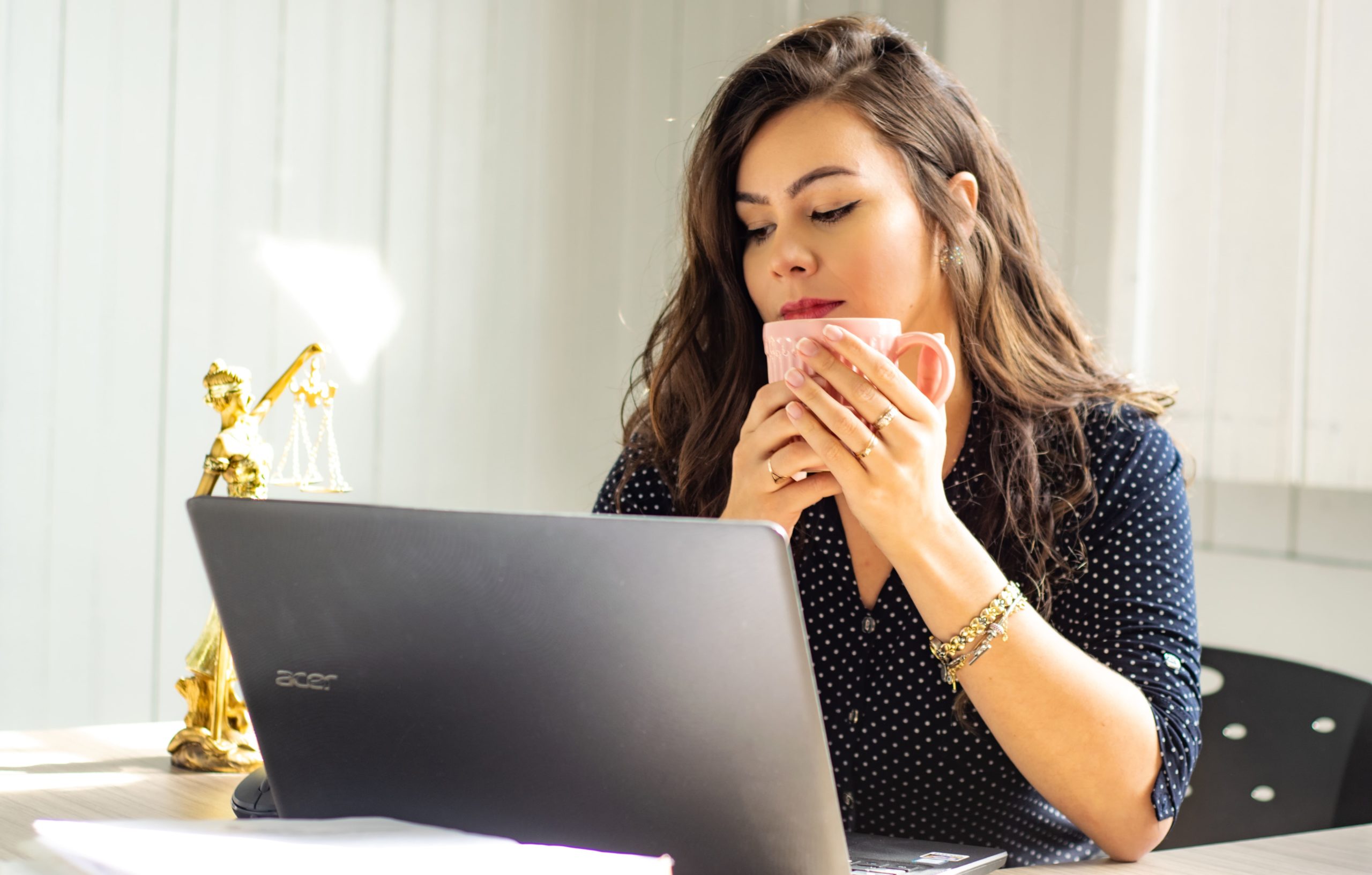 Is Testable Minds a genuine platform?
Hell yeah! Testable Minds is a legitimate platform. The pay is excellent when compared to other survey sites. This is because unlike any survey site, Testable Minds is a Research study site. 
I can say this is one of the best Beer money sites available out there. Many websites offer paid studies, but unfortunately, most of them are country-specific. For example, Prolific is a well-noted research survey site, but it is not available in many countries. Testable Minds is a global site. I saw many people who spend hours on surveys and get frustrated but Testable Minds pays a fair amount for the effort you put in the study.
Moreover, unlike survey sites which ask you uncomfortable questions regarding your spending habits and daily activities, Testable Minds lets you participate in interesting studies that are actually fun to indulge in. The studies also explain it's purpose, and how your responses will be judged (if you are interested in psychology). 
This makes the experience much more authentic than those sneaky survey websites, which would abandon you half-way through the survey, saying you are not a match.
A lot of new sites similar to Testable Minds has been launched since this article was written. Though the process isn't as streamlined, you can earn while participating in fun psychological studies. Check this article for more info.
How much can I earn from Testable Minds?
That depends on you. You must be proactive because most of the Studies come and go without a trace. Every study has a limited number of participants that it is looking for, so they are filled within 15-30 minutes. You can easily make 10-15$ every week (if you are working actively).
However, there's a catch. They cannot pay you more than 50$ a month. So that would kind of cap your earnings. You can still participate in more studies, but your withdrawal per month cannot be more than 50$. 
Update: People have earned more than 50$ in a month from it, so I guess this rule is no longer imposed on Testable Minds.
 All the studies will be available on a first-come, first-serve basis. So be quick and grab them as soon as they appear. It is kind of a cut-throat competition out there.
How much do studies usually pay?
The pay rate varies from study to study. Some studies pay as low as 0.5$ while some studies pay even 21$. On an average, expect atleast a dollar or above from each study.
The pay rate depends upon the length and complexity of the study. So if you participate in longer and more complex studies, you can earn much more. Last week, I participated in a study that paid 6$ and took around 20 minutes to complete. Fair compensation according to me.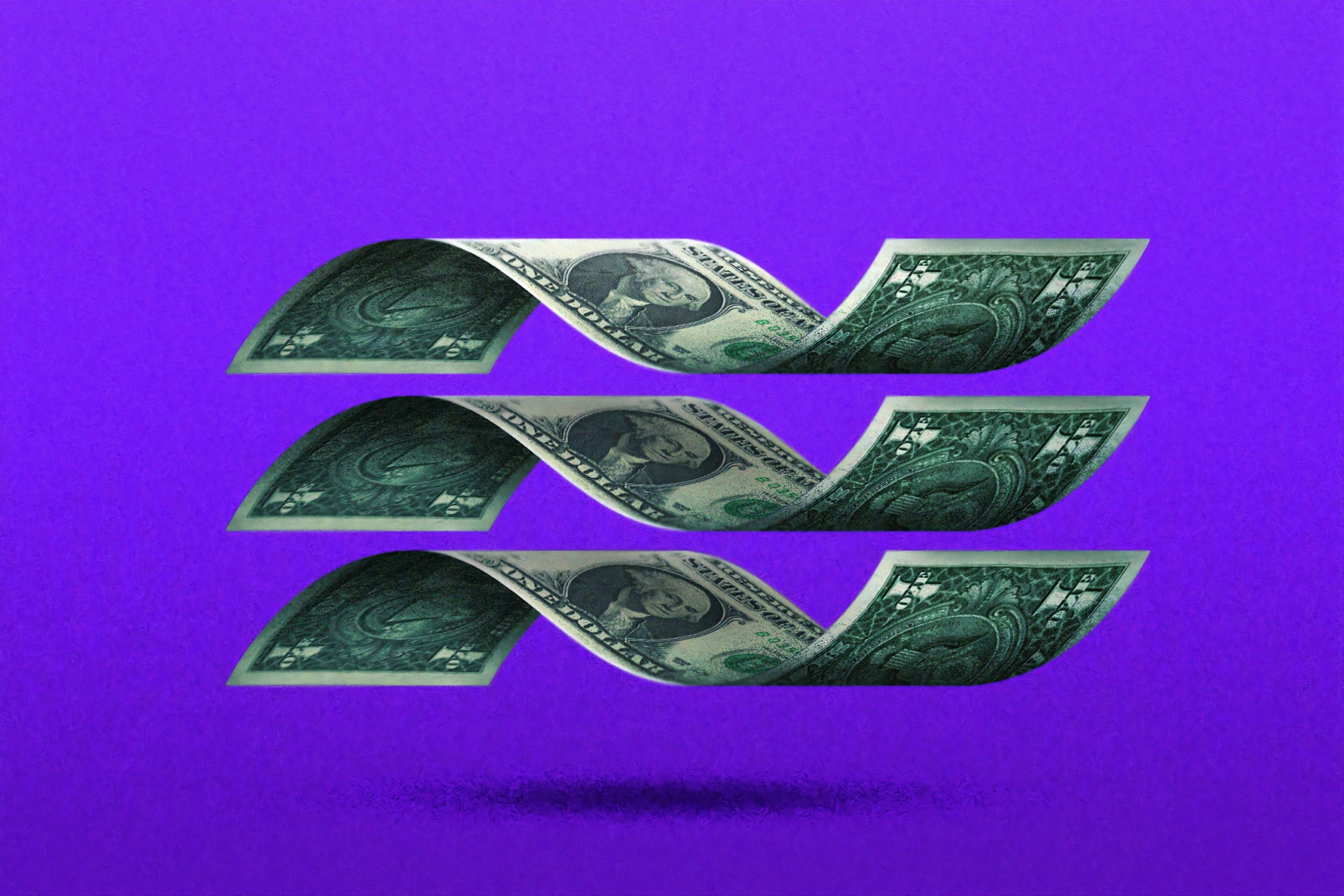 When and how do I get paid by Testable Minds?
Once the study is complete, and the researcher approves your participation, the money for that study will be payable. One should have a verified PayPal account to receive payments. Testable Minds pays weekly. Generally, you receive your payments on Tuesday. 
The minimum withdrawal amount is 10$ for your first withdrawal. Afterwards, it's just 1$. However, PayPal typically charges a small nominal fee. PayPal charges up to one dollar for every Ten dollars withdrawals. 
If you do not have a PayPal account, you can create one for free on the PayPal website. PayPal is effective and secure in terms of the transfer of money, with your wallet securely encrypted all day, every day.
They also pay through Revolut; there are no withdrawal limits and no nominal charges on Revolt, but unfortunately, it is not available in many countries yet. 
There are no limits to participation. You can participate in all the studies available to you. However, you can only withdraw 50$ for a month; the remaining balance for the studies will continue to credit to your Testable Minds wallet, which you can withdraw in the coming month.
Testable Minds Payment Proof
Here is the proof of payment of my last 2 payments from TM. It's a great way to earn some beer money.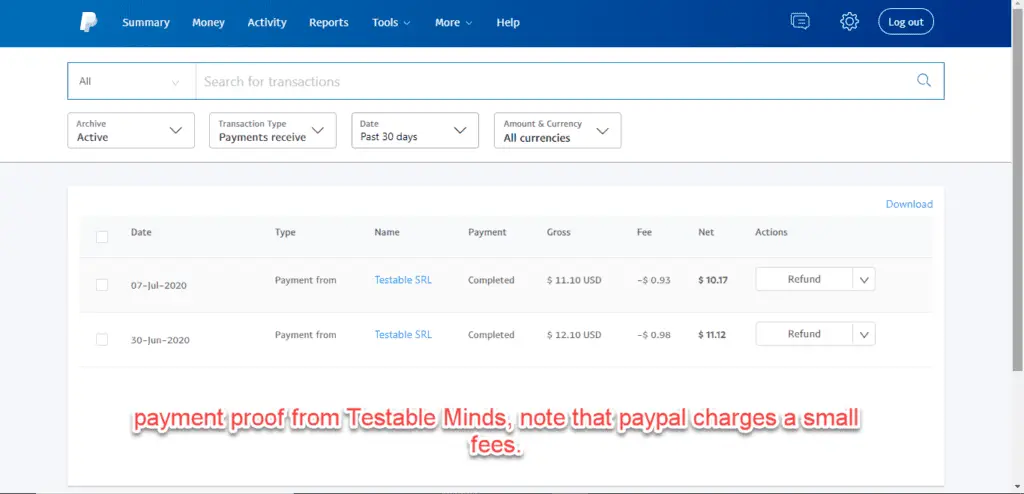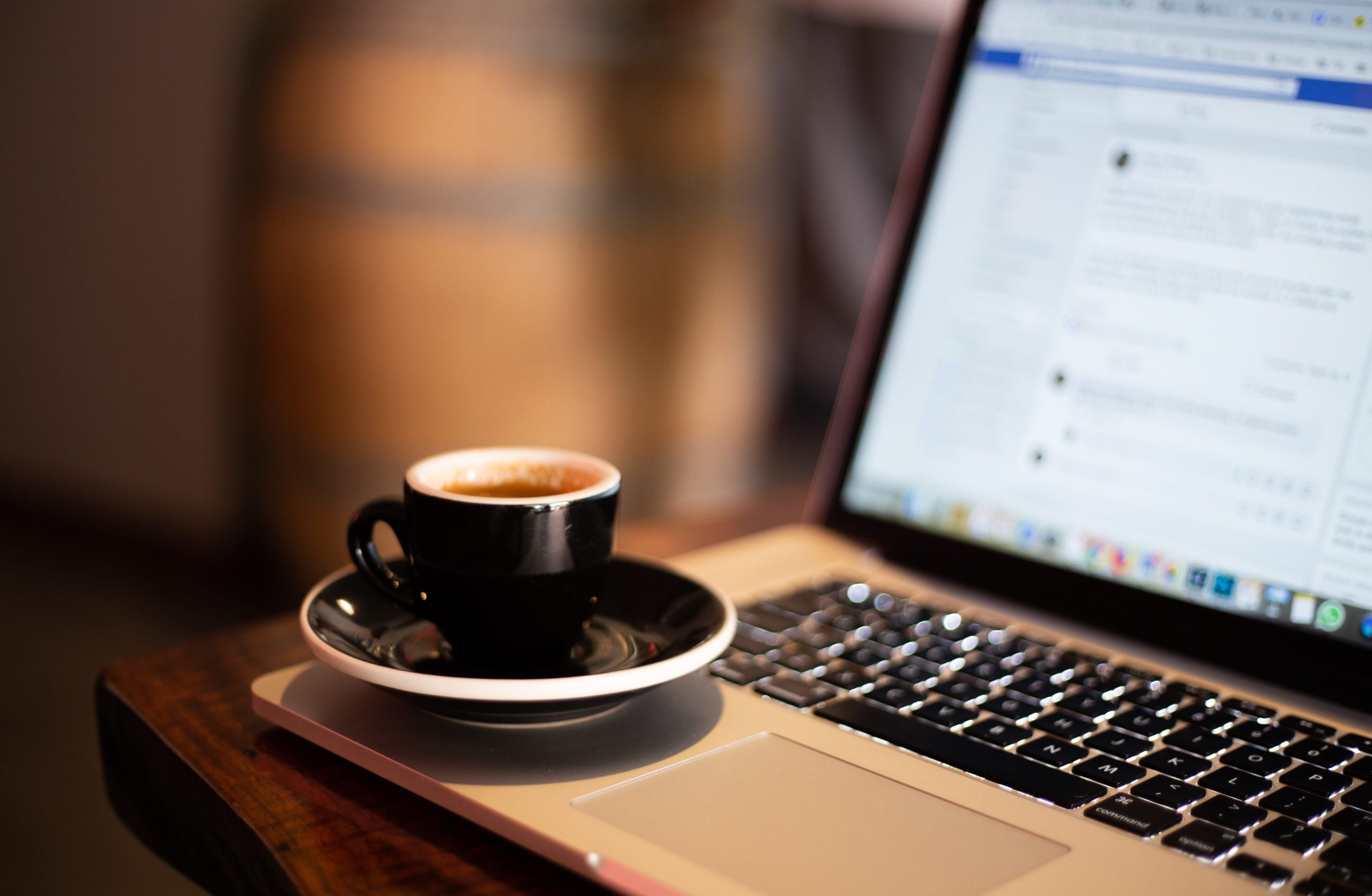 How do I signup for Testable Minds?
Follow this step by step guide.
Click the button below to go directly to the registration page (opens in new tab).
Allow cookies for a better experience and also proceed with CAPTCHA verification.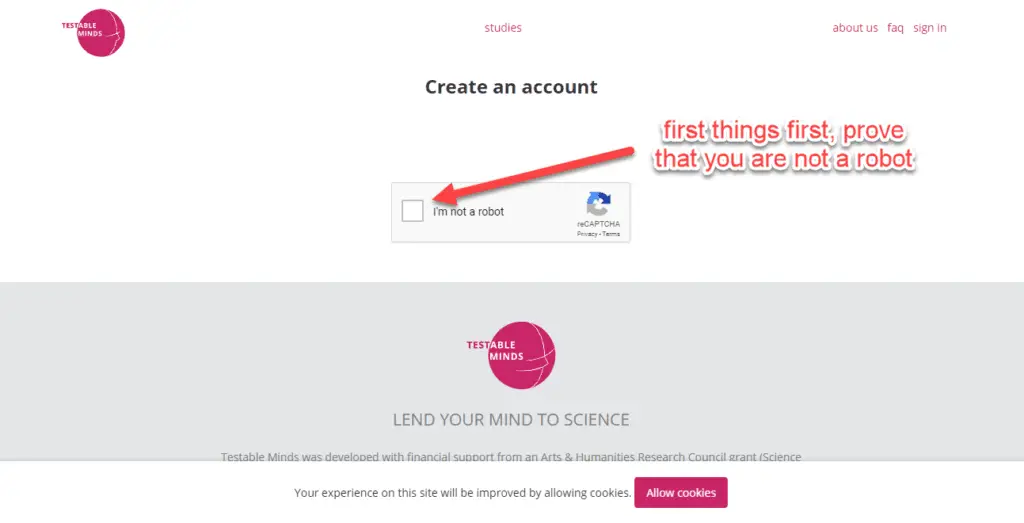 Fill the registration form.
Provide the email address as well as phone number and verify them. Check the boxes and click on "Continue."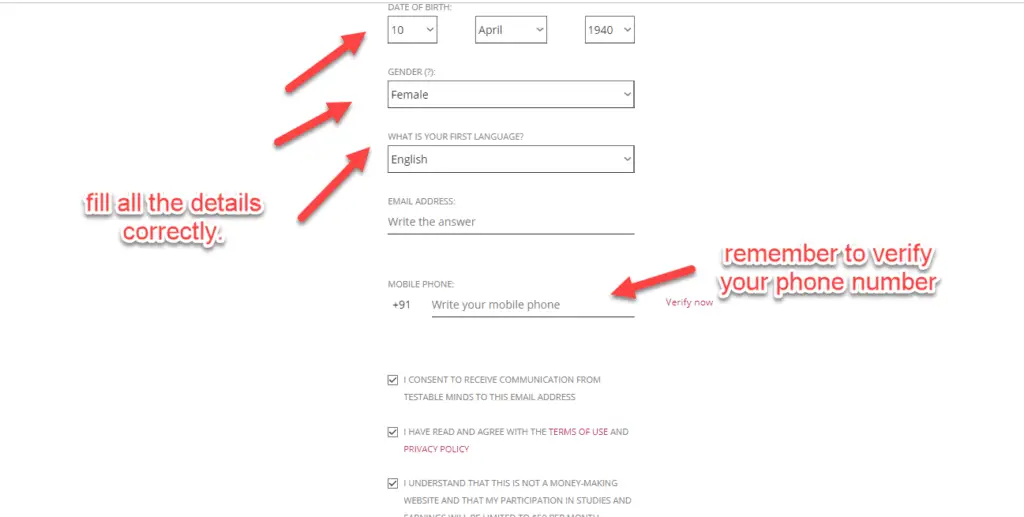 Become a Verified Mind. After confirming the Email address and Phone number, you need to verify your identity.
Submit your ID with photo and date of birth. You can submit any proof like Aadhar card, Pan card, Driving license, etc.

The verification process typically takes from 3 hours to 24 hours; sometimes, it may take up to 72 hours. They have an excellent Help Desk if you have any queries you can always ask them. You can also mail them at [email protected]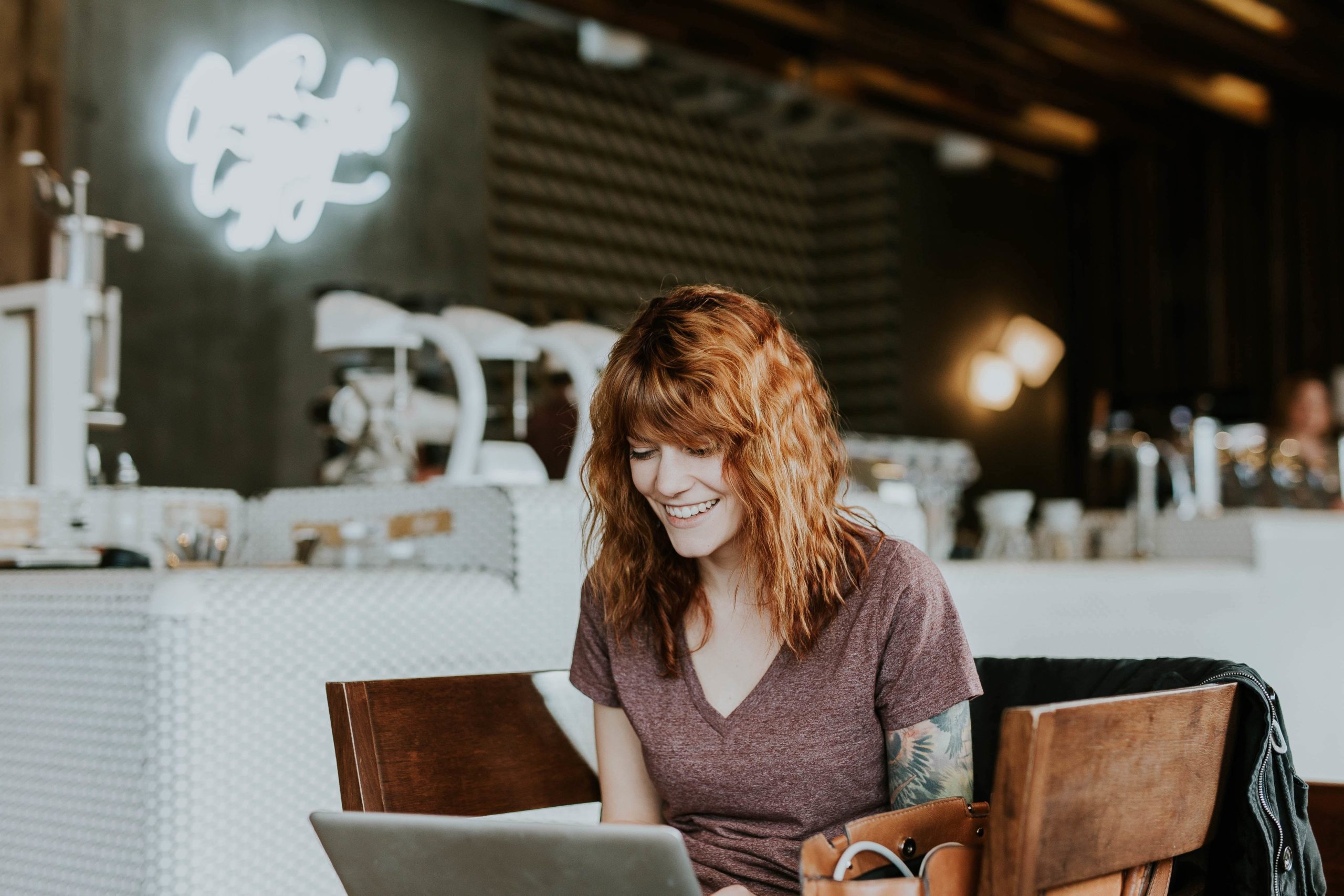 How to earn more with Testable Minds (get more studies)
Option to withdraw the money will be shown automatically once you have the minimum balance(10$)
Verifying your identity is not mandatory, yet some researchers only look for verified minds and may pay more.
Some studies may take just a few minutes, while others may take up to an hour. Generally, studies that take longer will pay higher.
Always keep the tab open and turn on the notifications for the page so that you will get notified when the study is available.
Studies will be available based on your profile. So make sure you completed it.
You can find more studies on Mondays whereas weekends are usually dry. Slots will be limited, so be active all the time.
Sometimes notifications are broken. So to get notifications at the earliest, any Auto-refresh browser extensions can be used. This extension is working just fine for me.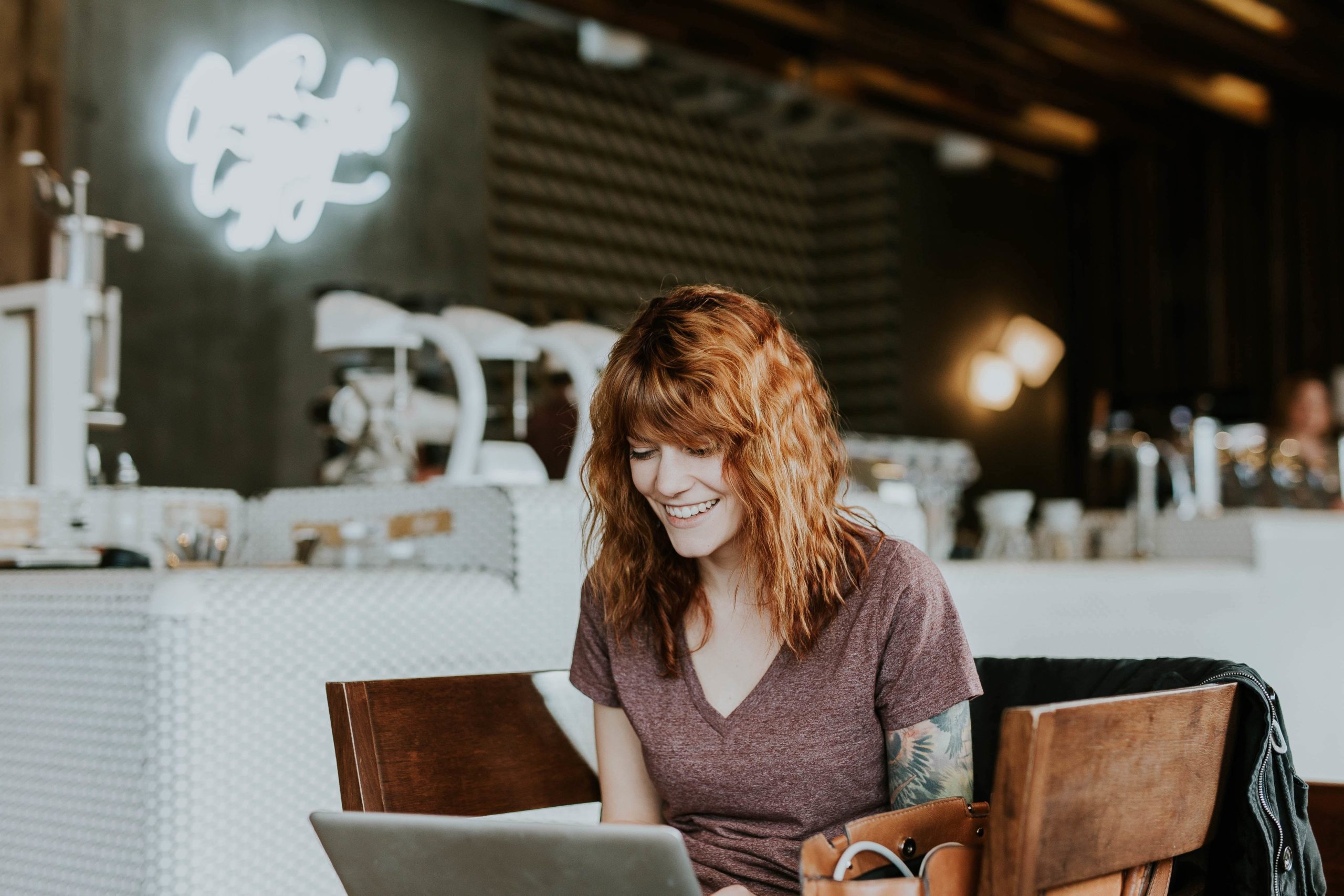 How to participate in External Studies with Testable Minds (Updated)
Unfortunately, there simply aren't enough psychology studies for everyone, and most of the time that you log in, you will be met with a "No matching studies available for you" message.
To counter this, Testable Minds has introduced external or partner studies to their platform.
What are external/partner studies in testable minds?
Testable Minds has partnered with Samplicious to offer market research surveys to their users, in the form of "Partner Studies". 
Unlike regular studies, they are available 24/7 for the user to access and participate in.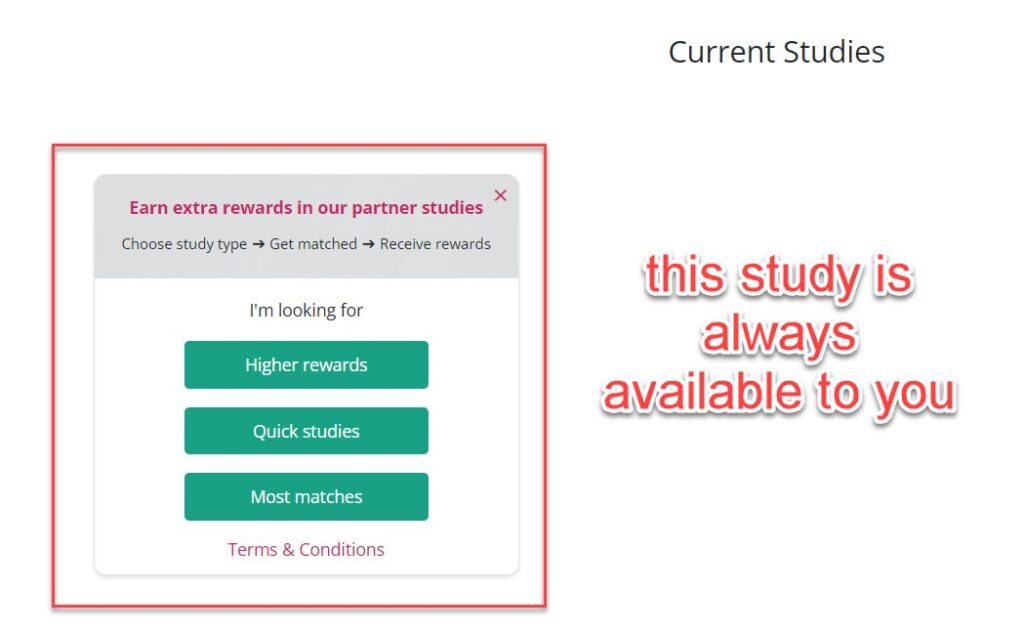 There are 3 types of "partner studies" that they offer:
Higher Reward Studies – Longer and more detailed surveys that pay better.
Quick Studies – Brief surveys that probably pay less.
Most Matches – You are supposed to go through a screener before participating in these surveys. This option selects the survey that is least likely to screen you out.
Now I cannot verify whether these buttons redirect you to a different survey or not. But I can confirm that I noticed different screening questions upon selecting different types of studies. So there is some logic to that.
How do i participate in surveys from testable minds?
It is very easy to participate in surveys via Testable Minds. 
Login to your Testable Minds account.
Go to the "Studies" section. You will see an "External Studies" widget in the current studies section.
Select any one type of study and you will be taken to the screener.
You need to clear the screener to be able to participate in the actual survey and get compensated for it.
If you get screened out then you get nothing, which is a bummer. But this is the rule with all the survey sites out there.
How much can i earn with these surveys/external studies?
Right off the bat, let me say that these surveys won't pay the 6-9$/hour rate offered by Testable Minds for their regular studies.
Infact, don't expect more than 0.3$ – 1.5$ per survey, as I have seen with various survey sites.
This is because the survey providers and compensation are pretty much the same across all survey sites. 
There are only a handful of survey providers that keep appearing across all the different platforms.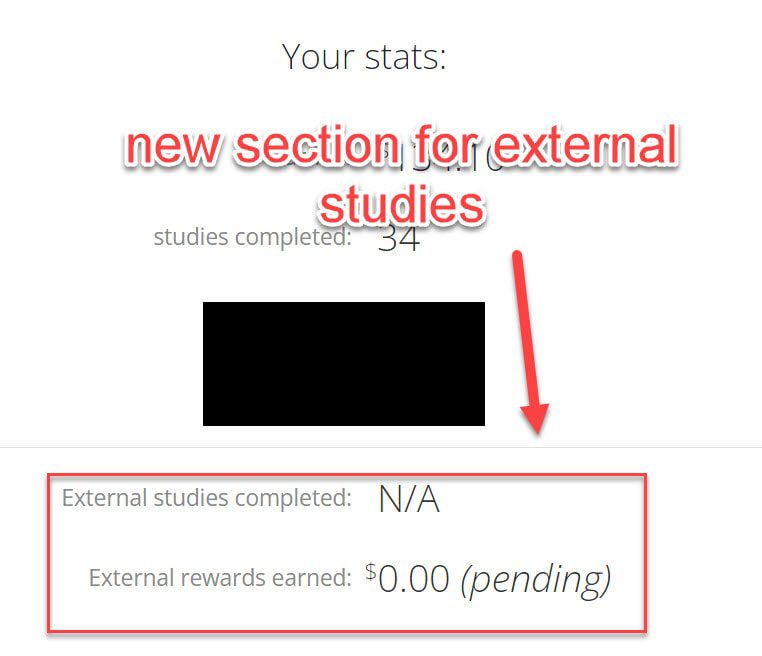 As for payment, you will be paid directly in your Testable Minds account, 14 days after you successfully finish an external study. This gap helps them verify that any survey response is not rejected (due to any reason).
There is a separate section for earnings from external studies in the "Activity" section. It will be paid out whenever you request your earnings from Testable Minds.
While the earning potential is a bit less, it will help you get to the payout limit quickly if you are just a couple of dollars away (Paypal has a 10$ limit, while Revolut has no limit).
Looks like Testable Minds is coming up with new features to keep its users engaged. Let's hope they bring about lots of new opportunities to earn on their platform. Maybe integrate the whole SONA Systems platform as well.
Many universities in the world need your mind. Participate in online studies and get paid. Register Now.
If you still have any queries, Let us know in the comments section.