Last Updated on October 23, 2021
Humanatic is a call reviewing platform which allows companies to have their phone calls analysed more comprehensively. Job opportunities for people across the globe are created to transcribe phone calls more efficiently and accurately.
Humanatic is mostly a legitimate platform, with plenty of payment proofs around the internet. However, the earning potential is severely limited due to their low pay. Worth a try if you have nothing else to do.
Reviewers are paid to listen to calls, from the comfort of their own homes. They are then required to properly analyse and review the respective phone call. Their aim is to give it's clients a more detailed report in order to help them improve.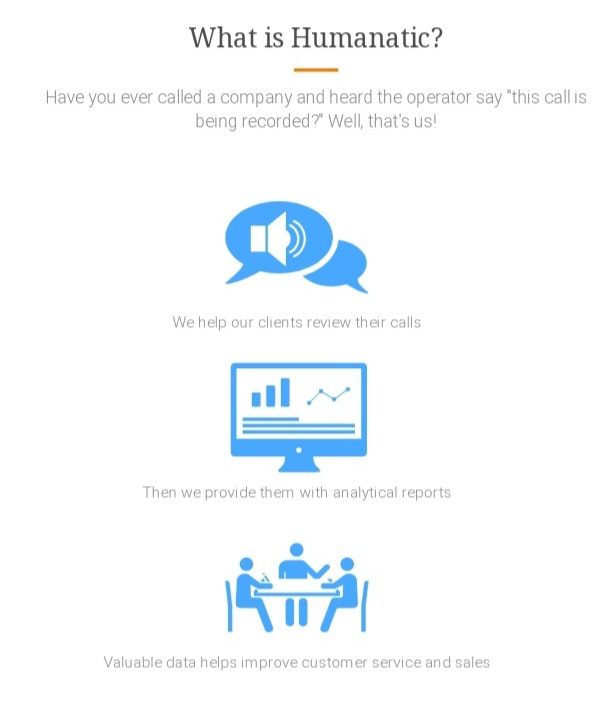 Here, Humanatic helps to provide both transcribers and businesses, by providing jobs to the transcribers while helping businesses in providing analysed data for the improvement of their business.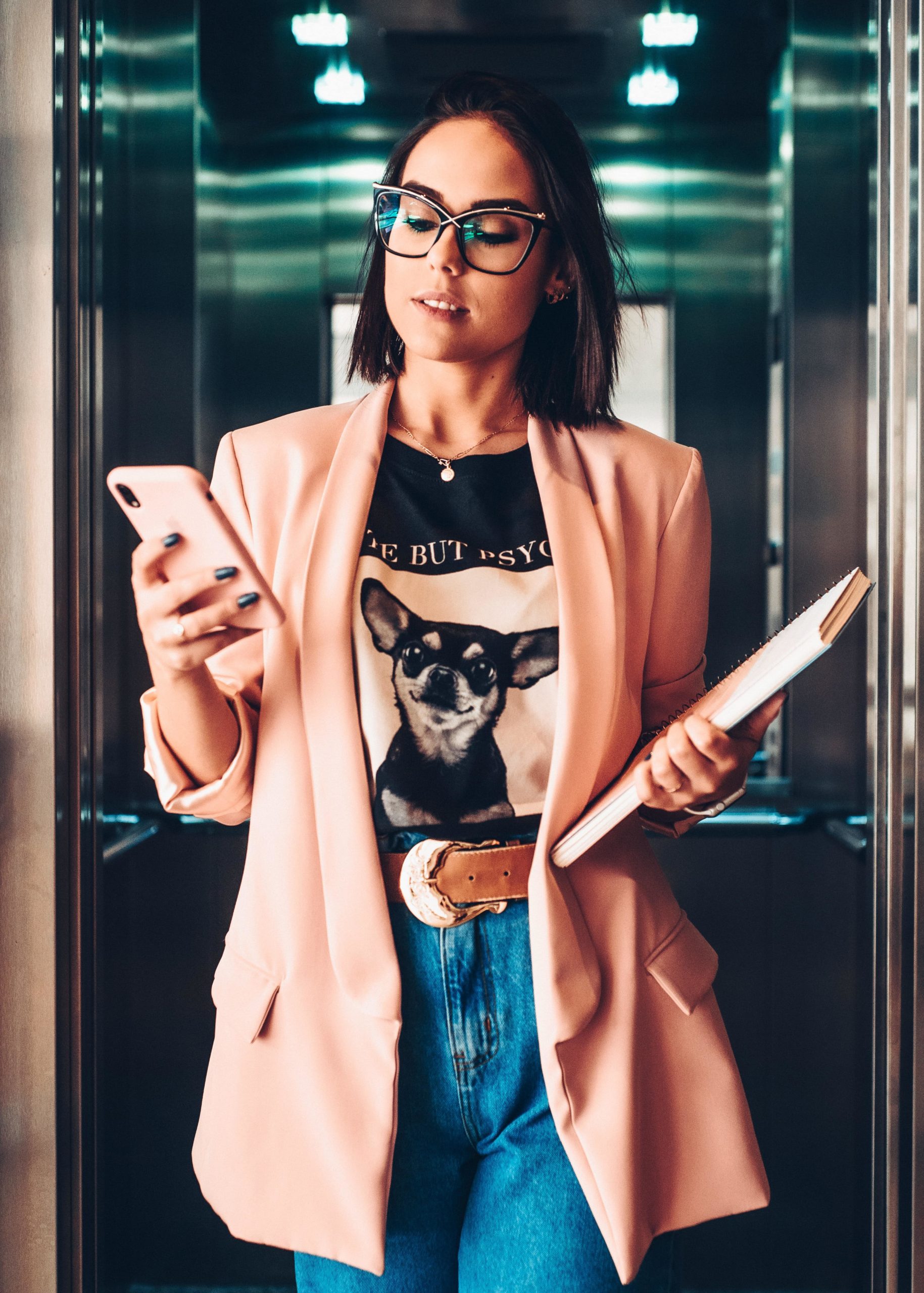 What will I be required to do at Humanatic?
According to Humanatic, you would be given the freedom to choose whenever you would like to work, while being paid weekly. Your job scope would entail listening to a phone call that was recorded, followed by responding to some questions regarding these calls. You don't have to make or receive phone calls.
Here, you would not be required to hold a phone call, be it being on the other end of the line, or as the third party. You would also not be required to transcribe an entire call. You do not have to review calls when it is inconvenient for you, but the availability would be dependent on the time of the day. Most calls would be available during daylight hours in the United States.
Note that it is different from the various audio recording/call center roleplay jobs available on platforms like Audio Bee, Robson, Clickworker App, Transperfect Dataforce, Gridspace, Appen, aTexto and many others…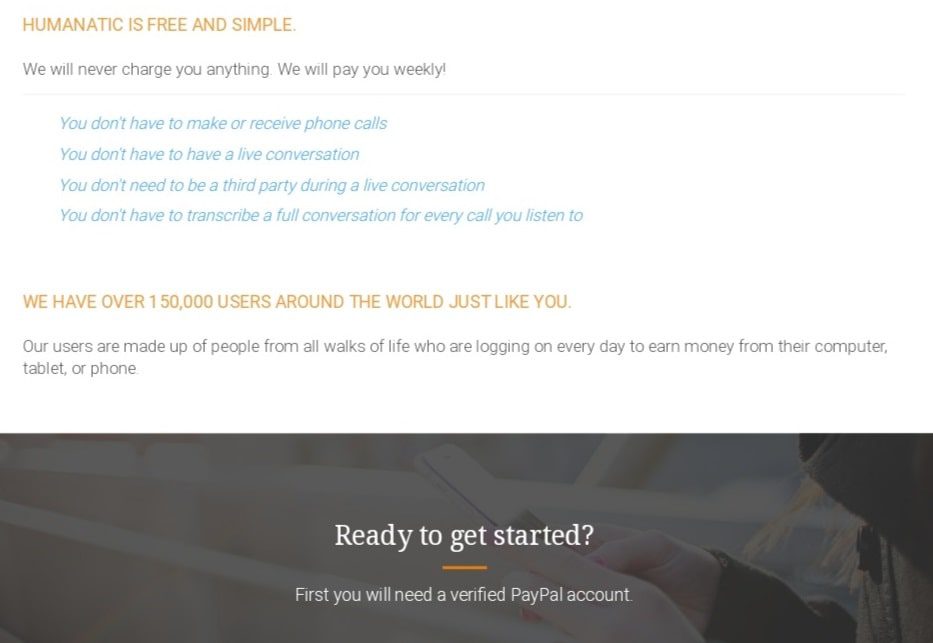 Do note that Humanatic would not charge you anything, so if you are being charged to work under Humanatic, it could possibly be a scam and you should report it to Humanatic immediately.
What are the requirements to join Humanatic?
 An electronic device that is able to access the internet (laptop/desktop/smartphone/tablet)
A stable internet connection
Fluency in the English Language
An active email address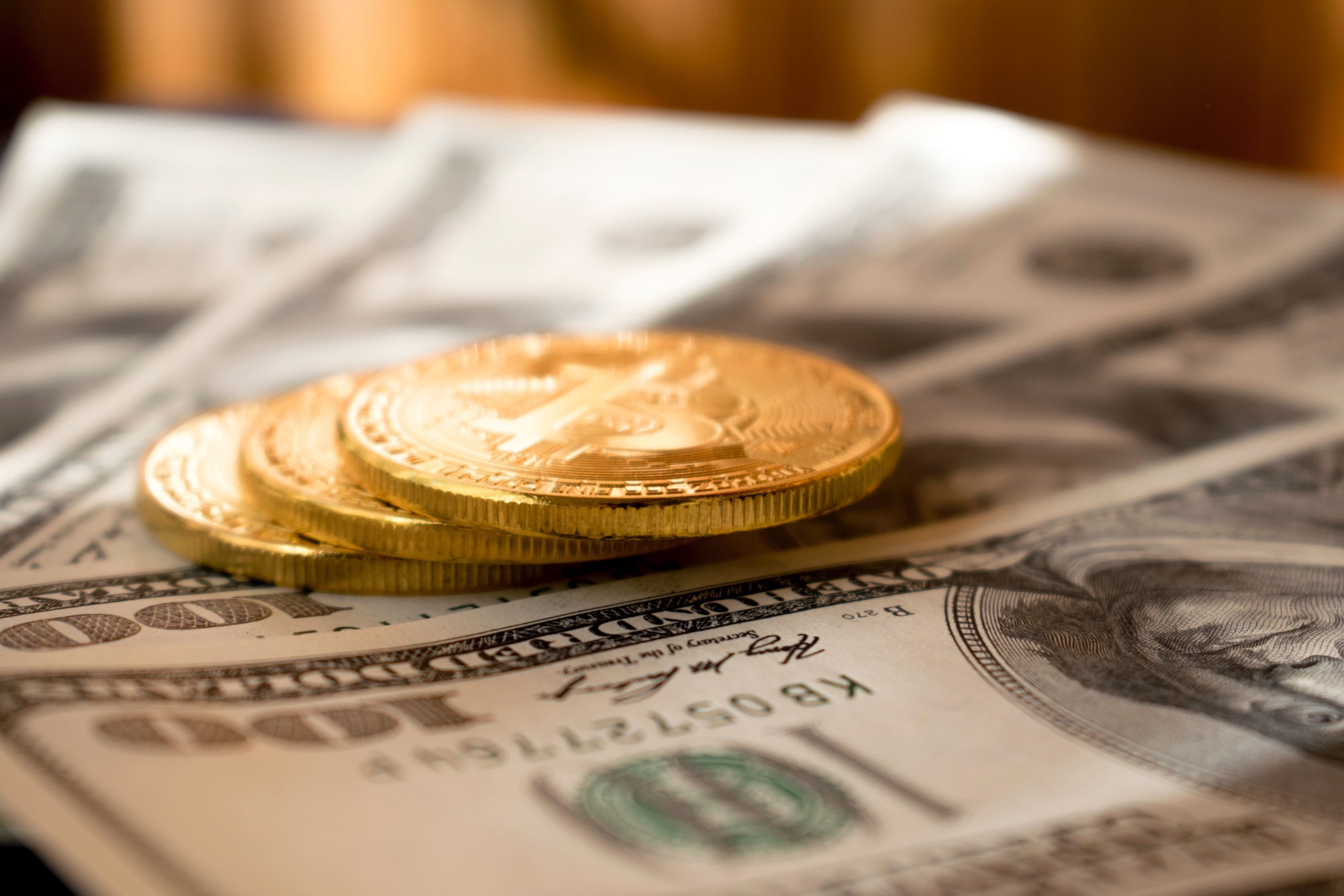 How do I apply for Humanatic?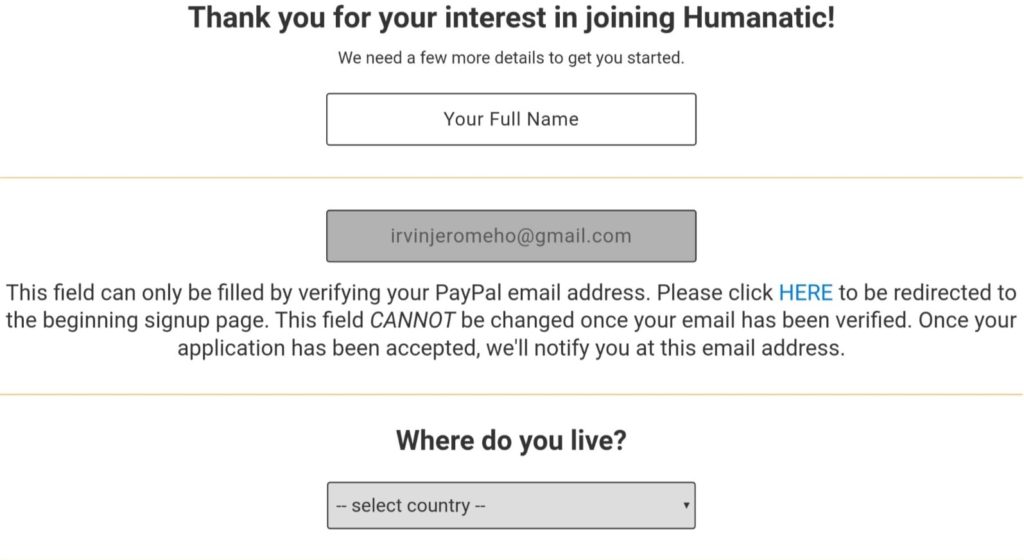 To sign up with Humanatic, you would be requested to connect your PayPal account. Select that button to continue. You will then be redirected to sign in with your PayPal account.
Then you would be redirected to a signup form to provide details such as your full name, your country, the languages that you speak, as well as your employment history. Then, you would be asked to enter your initials to accept the terms and conditions. Click on the "Submit my application" button upon completion.
Once your application has been submitted, you would need to wait for Humanatic to review it. This can take a few days, but the results of the application would be sent to you via email.
Why was my Humanatic application rejected?
There are several reasons for the rejection of your application. It could be due to the fact that you have written something contradictory in your description of your employment history.
There could also be a possibility of you having a lack of proficiency in the spelling and grammar of the English Language.
If you get rejected, take it like a champ and do one of the two things:
Take it like a champ and move on. Look for other simple jobs like UHRS, Testing Jobs, and more part-time jobs.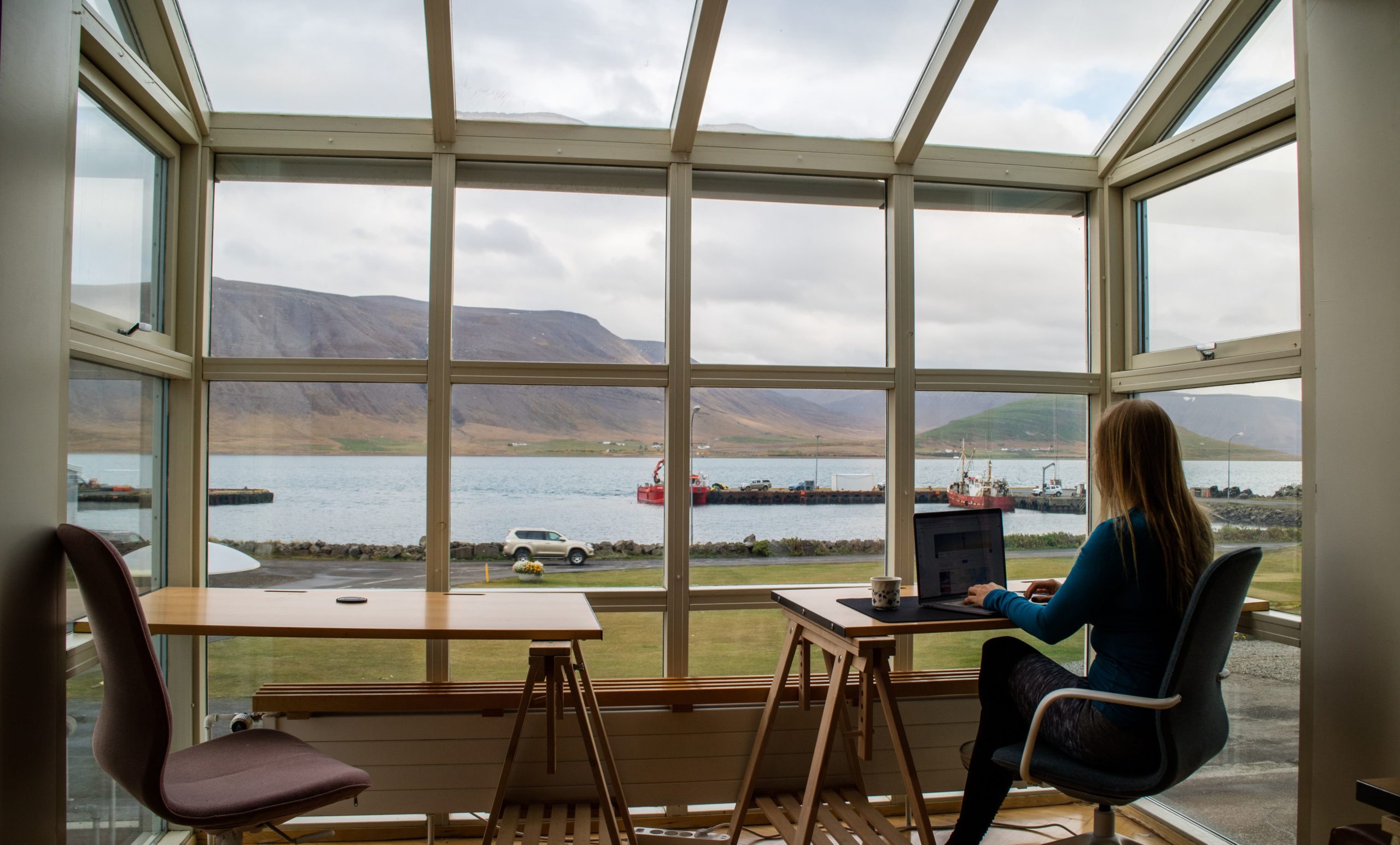 How much can I earn and how do I get paid?
Your earning potential on Humanatic depends on your skills. There is a difference in the amount of money paid for different categories of work. In the beginning, you would be allowed to try two of the easiest categories available. Afterwards, if you are proficient enough, you would be able to attempt categories with greater pay.
You can expect to earn about $1 to $4 USD per hour, which can vary with your accuracy and your skill.
Humanatic processes all payments weekly, on Thursday, so that means that you would have to request your payment by noon on Wednesday, Central Standard Time (CST). You are only permitted to request a single payout every week.
Payment Methods: PayPal (verified account)
If you do not have a PayPal account, you can create one for free on the PayPal website. PayPal is effective and secure in terms of the transfer of money, with your wallet securely encrypted all day, every day.
To verify your PayPal account, you are able to choose between 3 options:
• Connect and verify your bank account
• Connect and verify your credit card or debit card
• Giving your own Social Security Number (SSN)
If you do not have a credit card or debit card to verify your PayPal account, you can try PayMaya. It provides you with a virtual card in which you are able to verify your PayPal account with.
If you are confused regarding Paypal, read our complete guide on Paypal which explains the signup process, verifying your account and some nuances like Purpose Code, etc.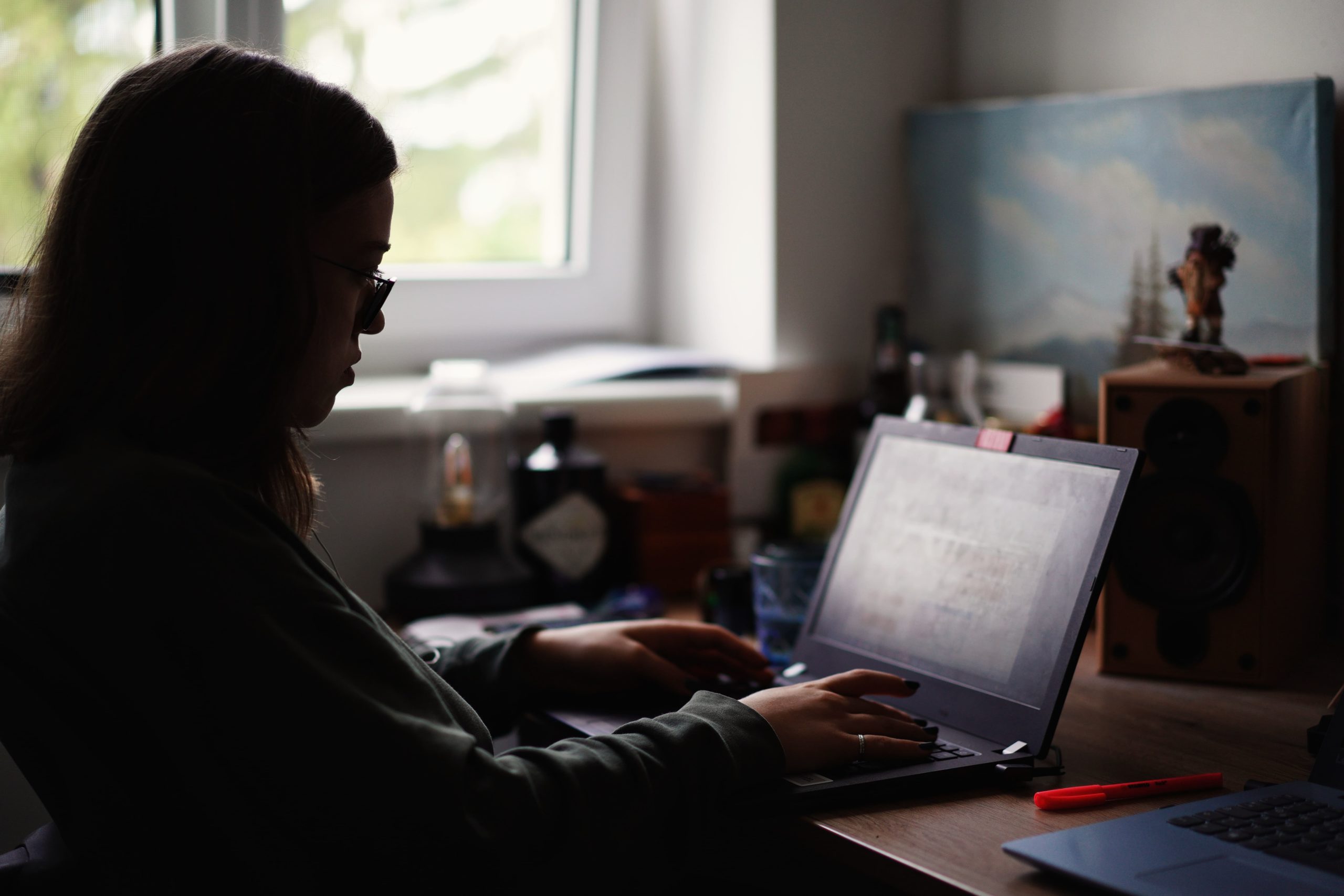 Is Humanatic a legitimate opportunity?
Humanatic claims to have over 40000 reviewers in their team, and it is constantly growing. There are several reviews online that mention their positive experience working with them from the comfort of their homes. Some of these reviewers have been working with Humanatic for over 5 years and feel content with having such an easy job.
However, there are several netizens who have expressed their disappointment with Humanatic. Some find the site to be buggy and the pay to be awfully low, whereas  some disappointed reviewers mentioned that they would deactivate your account if you made a single mistake.
As a safeguard to "sudden deactivation", we would advise you to withdraw your profits weekly, or as often as possible. Your money is safe once it is in your PayPal wallet.
A complete list of the websites and platforms that paid me in the past 8-10 months. An accurate representation of the online earning opportunities available worldwide.

Here are the sites that paid me in the past 3 months. I have included payment proofs and signup links to help you.

You can easily earn a part-time income by working on UHRS jobs in your free time. It is recommended to do them using a desktop/laptop for maximum earnings.