Sorry that I have been a little late with this month's payment proofs. I was caught up in a lot of work, and was going through several motivational ups and downs due to the COVID situation nowadays.
So here I present to you the payments received by Clickworker in the month of April. Note that this is not what I earned from Clickworker in the month of April, but rather the payments I received from Clickworker during this period. There is a month gap between your earnings and payment in Clickworker.
So without further ado, here's my Clickworker payment proofs for April 2020: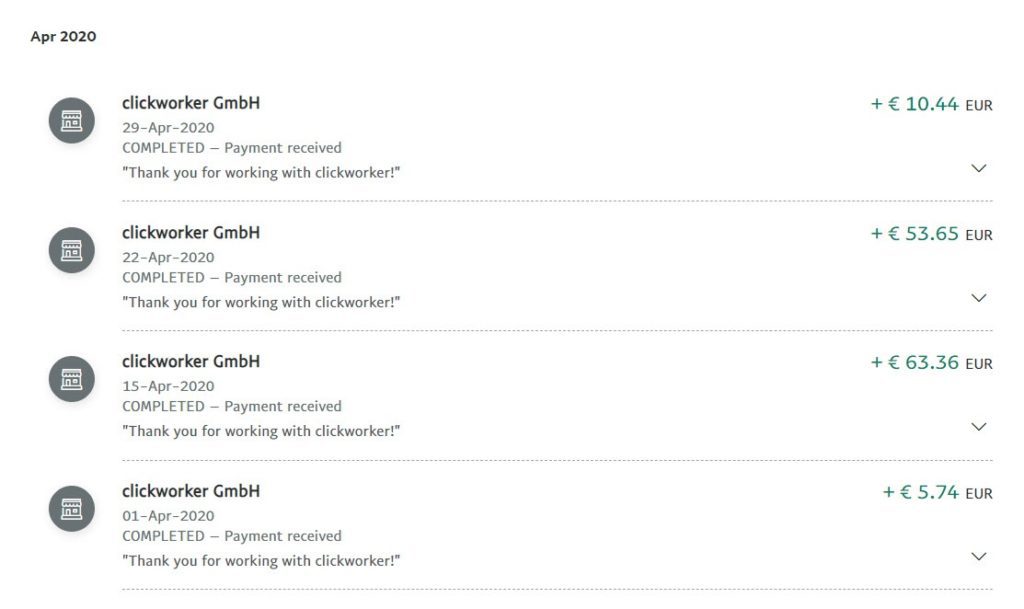 As you can see from the above screenshot, my payments from Clickworker amounted to a total of 132 Euros (around 142$). Convert it to Indian Rupees and the total comes to around 10,800 INR.
So that was a pretty good month for Clickworker. To learn more about how to earn with Clickworker, read this article.