Last Updated on January 8, 2022
UHRS is one of the most simple and widely available online jobs in the market. They are Internet Judging jobs that can be done by anyone.
The pay varies from 4$/hr to 20$/hr depending on your country and the Hitapp that you work on.
Since most people are easily able to earn anywhere between 100-200$ per month doing UHRS jobs, it is a decent source of side-income.
But recently I came across some posts on Reddit, where a guy claimed to be earning 600-800$ every month from UHRS jobs alone (Clickworker UHRS, to be specific).
Considering the fact that he is from India, an average 700$/month constitutes a full-time income.
Can you really make a full-time income from UHRS jobs? Proofs attached.
To look for answers, I contacted him. Turns out, he works for ~8 hours on UHRS jobs daily. This is quite an amazing feat of determination and perseverence.
He goes by the name of SafeerFTW and also gave me some additional tips and insight into how he is able to achieve these extraordinary figures.
But before we get into the tricks, here are a few payment proofs provided by him:
Clickworker UHRS Payment Proofs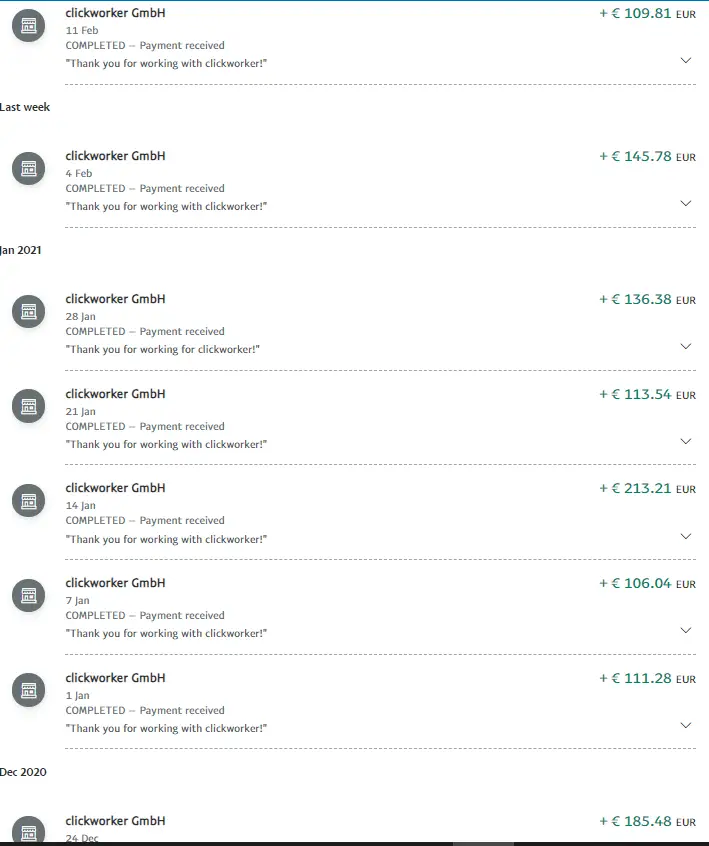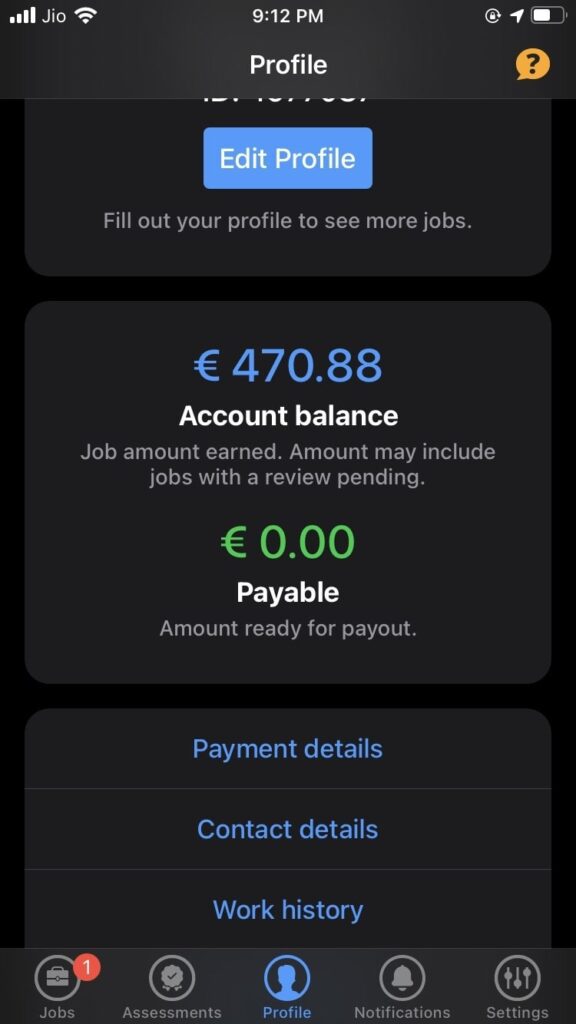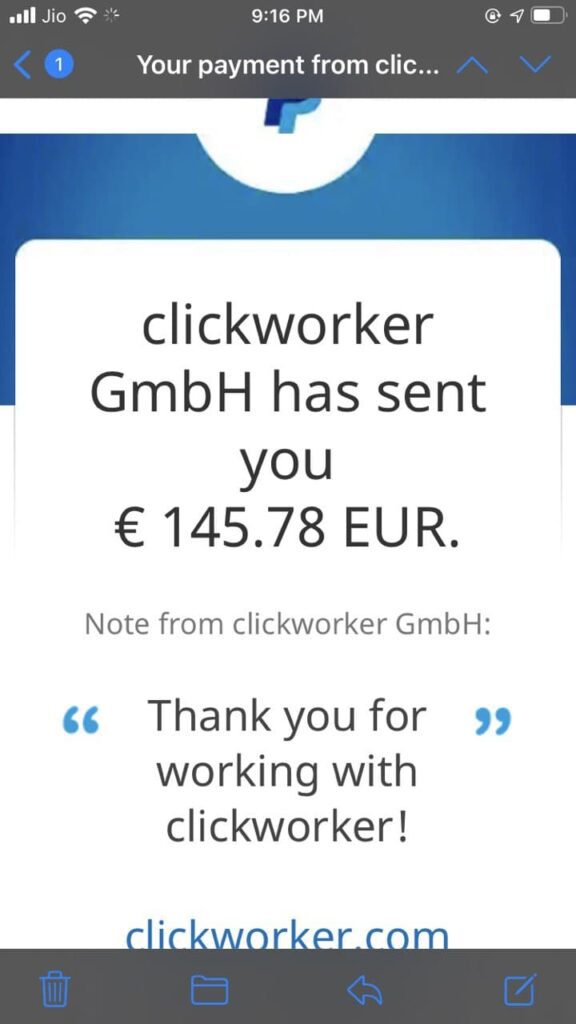 These screenshots prove two things:
There is enough work on Clickworker UHRS to earn a full-time income through it (given you have the willpower)
You need to treat UHRS as a full-time job to be able to earn this amount of money from it
How to Maximize your UHRS earnings (tips by SafeerFTW)
He was kind enough to share some of his secrets and work hacks with me. It might help you to further improve your earnings on UHRS jobs.
Whenever working on any Hitapp, keep the "My Reports" page and UHRS Dashboard page open in separate tabs. From time to time, keep checking your spam score on the My Reports tab. It will help you adjust your speed accordingly.
Also keep an eye out for any new Hitapps on the dashboard. If any new, higher-paying Hitapp comes along, you can switch to the other Hitapp.
Whenever you get booted from a Hitapp (Temporary ban), make sure to note the Hitapp's name and time and nature of the ban (1st or 2nd boot). This will allow you to be mindful regarding your attention to the Hitapp.
This is especially helpful if you work on all the Hitapps, as it is difficult to keep track of when the Hitapps become available again, and how many chances you have left for any particular Hitapp.
Try to work on all the Hitapps. Some Hitapps pay a significant bonus for quality work. Don't get greedy and focus on making the correct judgments, as it will help you in the long run.
There is a lot of work to be done on UHRS, and there are multiple ways you can join the UHRS platform.
So I hope this success story inspires you and educates you on the potential of the money that can be made via Online Jobs.
Check out some more articles below
You can easily earn a part-time income by working on UHRS jobs in your free time. It is recommended to do them using a desktop/laptop for maximum earnings.

UHRS has recently updated their guidelines, and several new rules have been implemented. You can no longer work with multiple accounts.

A Web Judging site is a site that consists of rating tasks. The worker is supposed to judge/rate a set of data on the basis of a set of guidelines.