Last Updated on February 28, 2022
Toloka is an Internet Judging website (est. 2014) that is operated by Yandex, a Russian search engine company.
Just like UHRS tasks are used to improve upon Google/Bing's search engine algorithms, the tasks you do at Toloka are used to improve Yandex's AI (and some other companies as well).
In fact, the workflow of Toloka is pretty similar to UHRS. You select a Hitapp, read its guidelines and qualify through a test, and then begin working for a set amount of money per judgment.
Read on to find some interesting tips to earn more from Yandex Toloka.
Signing Up For Yandex Toloka
Before you can start working at Toloka, you need to sign up for a Yandex account. It will give you access to their Toloka platform.
Go to their website and click on the "Start Earning Money" button.
Now click on Register and create a Yandex account. You might need to verify your mobile number for it.

Once done, you can log in to the Toloka Platform.
Remember to fill in your profile (especially the languages) upon logging in. The languages you add decide what tasks are available for you.
How to begin working in Toloka?
Once complete, you can go to the "Tasks" tab to see a list of available tasks (similar to Hitapps).
There will be information regarding the pay per judgment (pay per hit) and the maximum you can earn (amount of hits).
One thing that's interesting is that your pay varies according to your accuracy. So if you clear your initial test with higher accuracy, you will be paid more per task than others with a lower score.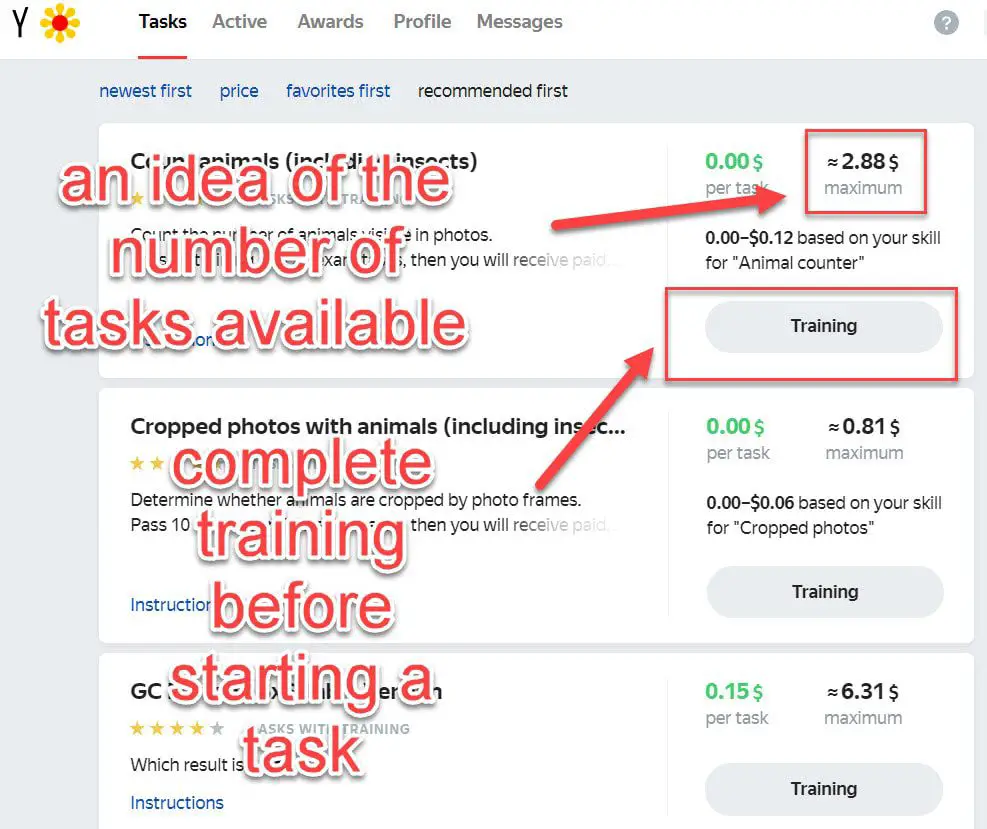 It would feel very difficult in the beginning, but as you get the hang of a task, your speed and earnings improve.
Some of the tasks are pretty easy and can help you make a quick buck in your free time.
Another thing you can do is add their mobile app (Android | iOS) and work through it.
Some tasks are exclusive to their website, so all tasks are not accessible through it. But it can still help you earn some money on the go.
Update: Even though the earnings with Toloka are very limited. It has been a genuine and trusted paying website throughout the years. It also works globally.
Earning Potential with Toloka and Getting Paid (Payments Guide)
Your earning varies with a multitude of factors. Your accuracy determines your pay rate.
Your languages define the tasks available to you. Plus, there are various bonuses that workers receive every now and then.
Though it is very difficult to exactly determine how much you can earn with Toloka, a general consensus comes around to 1$ – 3$ /hour depending on the task you are working on.
Note that your earnings increase as you get the hang of the task and increase your speed. But your initial earning will be less.
A vague calculation puts the max amount you can earn from Toloka (working 8 hours daily, assuming you have that many tasks) at 156$ / month.
This is the upper limit of what you can earn. A more sensible amount would be anywhere between an extra 20-50$ / month (depending on how much you work).

You can withdraw your earnings through a multitude of options such as Paypal, Payoneer, Skrill, and Papara (only for Turkey users). Payments can take up to 30 days to reach your bank account, though it happens much faster usually.
Yandex Toloka Payment Proof
There are a tonne of payment proofs for Yandex Toloka you can find online. It is a very legit site, even if the earning potential might not be that great.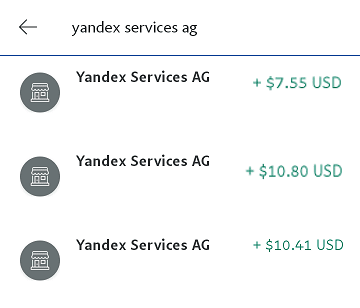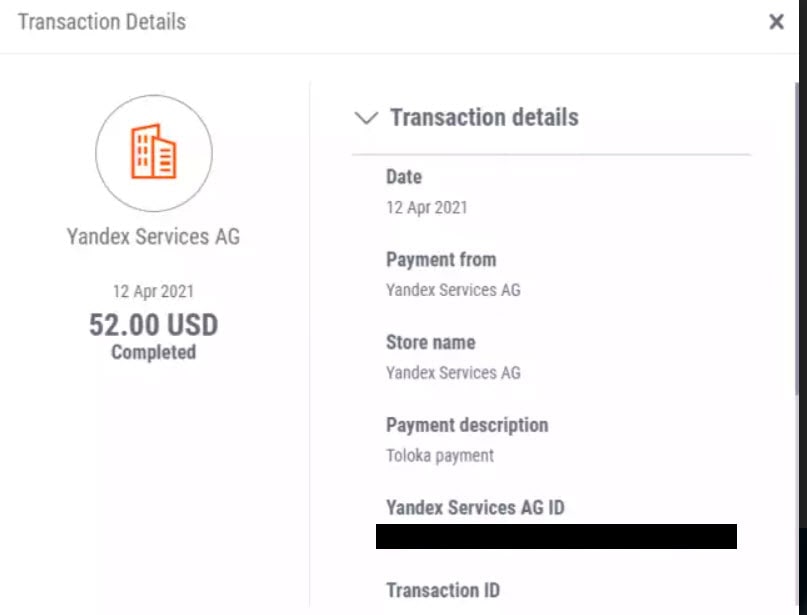 How to get more tasks in Toloka? Tips to earn more
There are a few tips and tricks you can follow to boost your earnings in Yandex Toloka. Here are some of them:
Several pictorial tasks (such as image labeling, image markup) can be done in languages you don't understand. For example, if you complete an image task in English, you can also access it for other languages (like Arabic).

Just add that language to your profile, and you will be able to complete the task in the other language. You won't have any problem completing it since it's image-based anyway. This way you can access a much larger number of tasks.

This does not work for all tasks, but you can try and see if you get some extra work through this method.
Some tasks are exclusive to their mobile app. So install their app and check regularly to see if there are any interesting tasks available. They even have data collection tasks from time to time.
Try aiming for accuracy instead of speed. Your earnings might be slow in the beginning, but if your accuracy score increases, you will be paid much higher than the rest.
Try their referral program. Refer some friends and get a boost on your earnings.
Update: You can even work on UHRS Tasks in Yandex Toloka. They pay better than their usual rate.
Hope this helps you in some way or the other. If you know of any such crowdsourcing websites, do let me know through the comments section below. Or directly talk to me via the Contact Us page.
Some Beer Money Sites for Easy Earning:
The concept of writing fun and interesting listicles is not new. It all started with Buzzfeed, and I have seen a lot of websites copy this model in their own way.

Textbroker is an excellent opportunity for individuals who are just starting out their freelance writing journey, and struggle with finding clients and orders.

Viewfruit is a survey panel that works in 32 countries, including a lot of Asian Countries. It is legit and has a low payout threshold of 5$.