Last Updated on June 2, 2022
DataMime is a new crowd-sourcing website developed by Zen3/TechMahindra. There is not much information available about this website, but it's a great way of getting instant UHRS access (even faster than Clickworker).
It's a fairly new project, and they only offer UHRS jobs for now. But they plan to expand their offerings by providing various jobs (such as annotation, validation, categorization, etc.) in the future.
The website is available globally and payments are handled by Paypal and Bank Transfers (only in some countries).
Signing Up And Working On UHRS through DataMime (Step-by-Step Guide)
Datamime is one of the fastest ways to access UHRS jobs right now. The whole process from signing up for Datamime to logging into UHRS will take just 5 minutes.
Here is the step-by-step guide for doing this:
Go to Datamime's signup page. Enter and verify your email address.
Fill the signup form and provide your Outlook Email address (for UHRS access). Create one here in case you don't have one.

Then you will be logged into the dashboard. See if you have been assigned any apps. It will be 0 in the beginning, but refresh the page after some time and it will say 1 Apps assigned.

Then go to "My Apps". You will see the UHRS access link. Click and log into UHRS using your outlook email address.
This is it. You get access to UHRS within a matter of minutes.
Enabling Payments and Updating Payment Information ( How to Get Paid)
Datamime requires you to enable 2-factor Authentication before you provide your payment details.
To enable it, you need to download the Google Authenticator App on your smartphone.
Click on "Settings" and go to the "Payments" section.
You will be asked to scan a QR Code using the Google Authenticator App. Scan it and enter the code given by the app.
Now you can update your payment details. International payments are handled through Paypal, while they offer direct bank transfer for some countries. Enter whichever option is available to you.
Datamime will pay you whatever amount you earn in UHRS (See "My Reports" in UHRS) on a monthly basis. Transfers might take up to 10 days to reach your bank account.
For example, the amount earned in the month of January will be paid to you within the first 10 days of February. So expect a 40-day window between your work and payment (maximum).
When exactly will Datamime Pay me? (Payment Cycle and how to raise payments)
I have received numerous complaints regarding Datamime, saying they haven't paid them (especially Europeans). Turns out to actually understand when Datamime will pay you, you need to understand their Payment cycle.
It's similar to how you submit an invoice in Appen before the 5th of a new month, to get paid on time.
But their payment cycle is a little different.
You will get paid approximately 55 days after you raise your invoice. This is the simple answer.
To understand why it happens, let's understand their payment cycle.
One has to raise a payout on or before 5 of the month, post which they take 20 days to credit it to one's bank account. If you miss doing so the payment will be credited the next month by the 20th.

https://www.reddit.com/user/bloodraven_7/
The process is very similar to Appen. Some contractors like Clickworker pay you automatically without having to raise a payout.
If you miss raising a payout, and raise it on the 6th of the month, your payment will be made in the next cycle. So 30 days, added to the 20 days it takes to reach you, and add 5 days for the payment to show up in your bank.
Hence, 55 days is the maximum amount of time you should wait after you raise a payout request in Datamime.
A lot of people get paranoid that they won't get paid after waiting a month or so, and start complaining.
If you haven't received your payment even after waiting for 55 days, then you should contact Datamime Support ([email protected]).
Datamime Payment Proof
Datamime is a fairly new site on the horizon. So you might not find any payment proofs of Datamime floating around the web.
Datamime has proven to be a very genuine and good site. They are never late with their payments (unlike Quadrant Resource). I have been paid by them thrice.
They pay via Bank account transfers for some countries and Paypal for others. You can find their bank transfer and Paypal payment proofs below: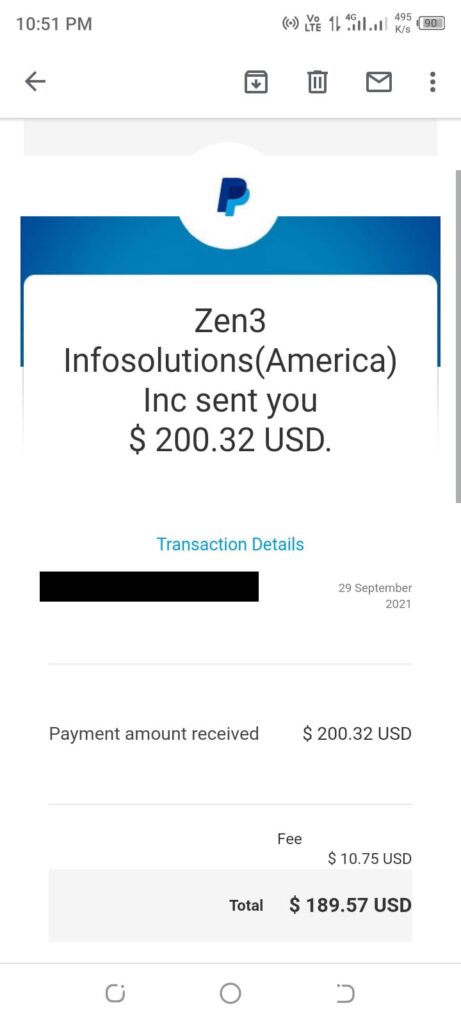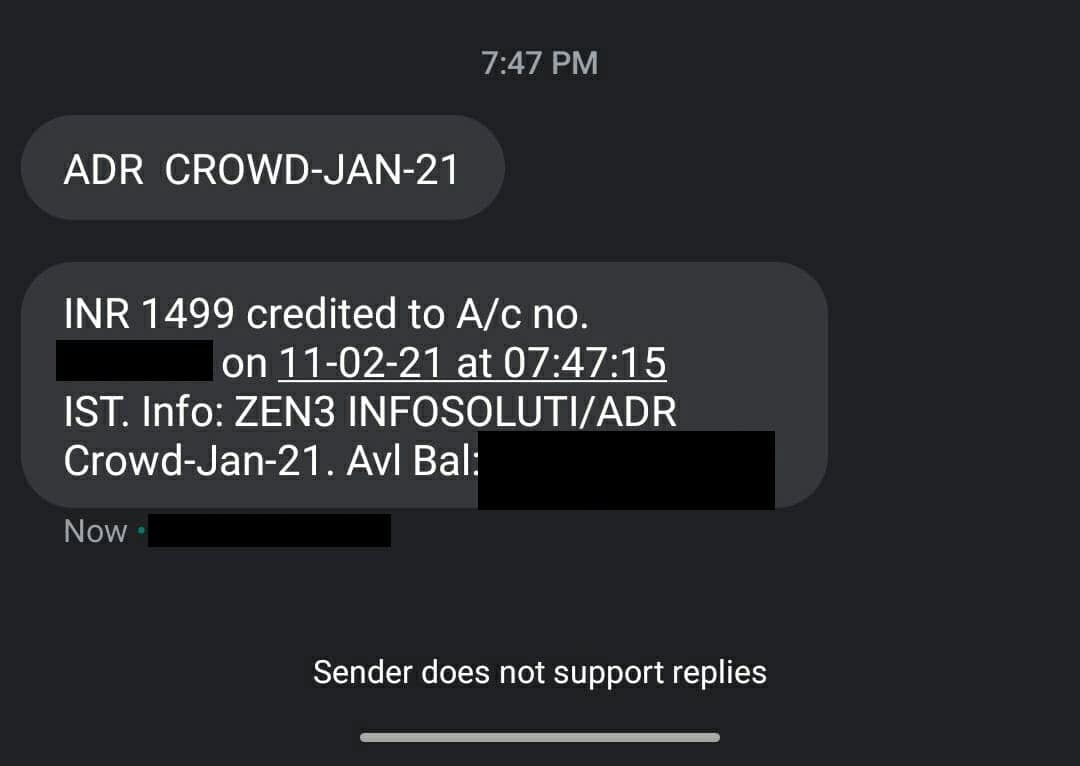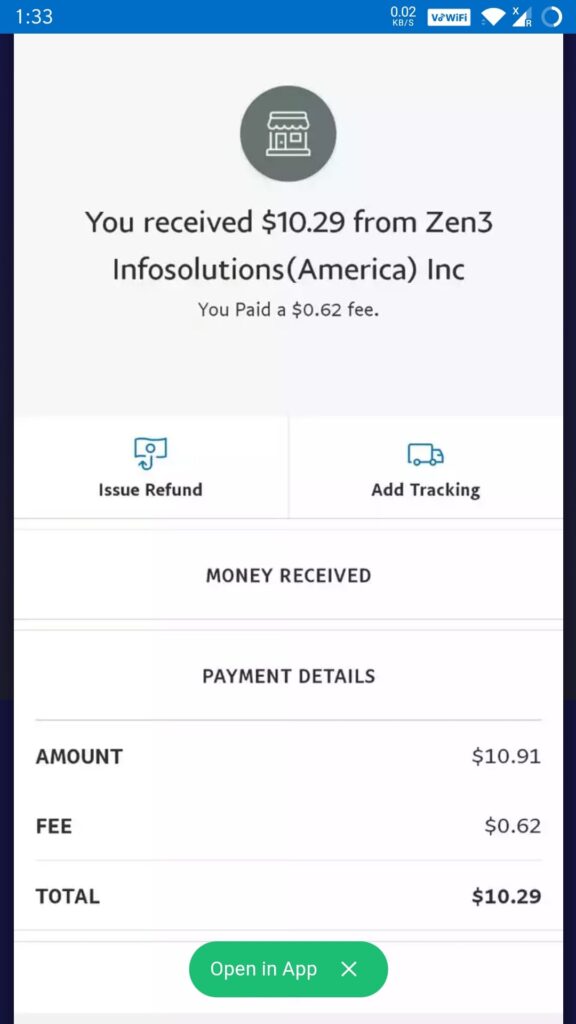 You can check out some payment proofs from UHRS jobs on the Clickworker Payment Wall. more than 90% of my Clickworker earnings were from doing UHRS jobs.
How to maximize your earnings in Datamime (Earn More Money)
Datamime currently offers only UHRS jobs. I have written several tips and tricks that can help you get the most out of UHRS, and help you earn more. Remember that you can also join UHRS through other platforms (using different Live IDs) to access more work.
I suggest you read the tips article to gain a better understanding of UHRS and its nuances.
This way, you can always have some Hitapps to work on even if they dry out on one or two sites.
More UHRS articles for you
You can easily earn a part-time income by working on UHRS jobs in your free time. It is recommended to do them using a desktop/laptop for maximum earnings.

UHRS has recently updated their guidelines, and several new rules have been implemented. You can no longer work with multiple accounts.

A Web Judging site is a site that consists of rating tasks. The worker is supposed to judge/rate a set of data on the basis of a set of guidelines.