Respondent.io has amazing earning potential, but it is limited by the fact that the studies require a very specific type of participants. You can still earn good by referring eligible participants.

Respondent.io is a relatively mainstream and accessible website for surveys. It has plenty of options for studies available for countries worldwide. Although it often gets combined with other survey sites such as Swagbucks, one of its main attractive features is that it offers a much higher rate for its studies than the other sites out there.
The company features some extremely well-known sites for their researches: Alibaba, Ali express and Amazon, to name a few. Thus, there are many studies available regardless of the country you reside in. The surveys can be conducted via three ways, over the phone, online and even in person for some studies. You can always opt-out of those if you are unable to meet in person.
How do I sign up for Respondent?
Signing up for Respondent.io is not a complicated process, and you can easily do it in one sitting.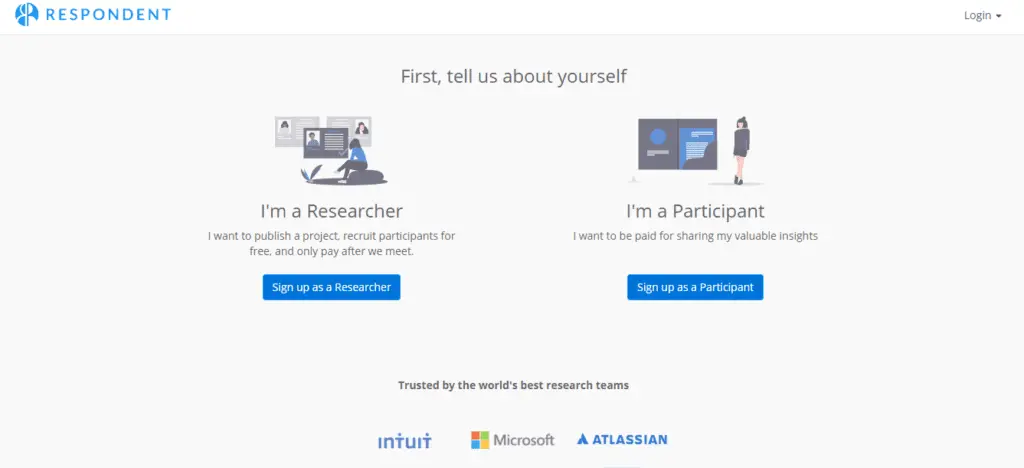 Firstly, you visit their page and click sign up.
Here, you choose to sign up as a participant.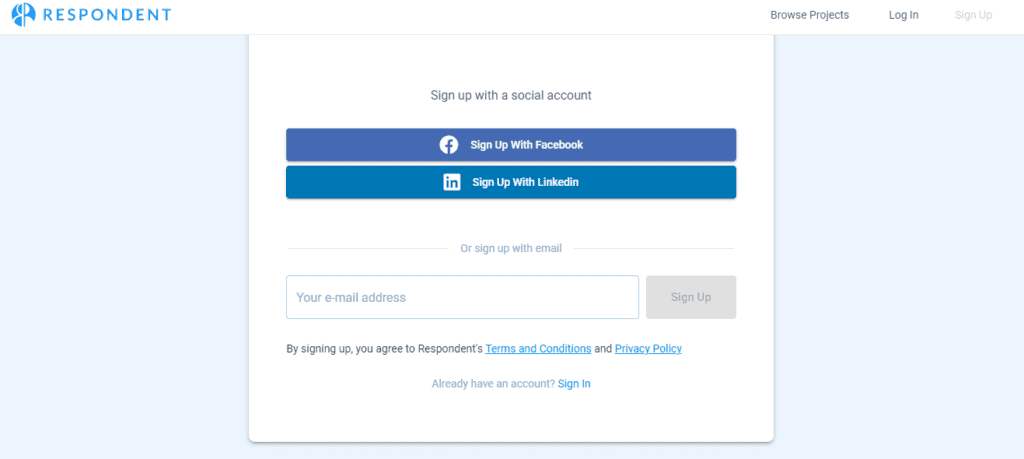 Once there, you get two options; you can either sign up with an email or an already existing social media account; Linkedin or Facebook if you wish to connect those directly.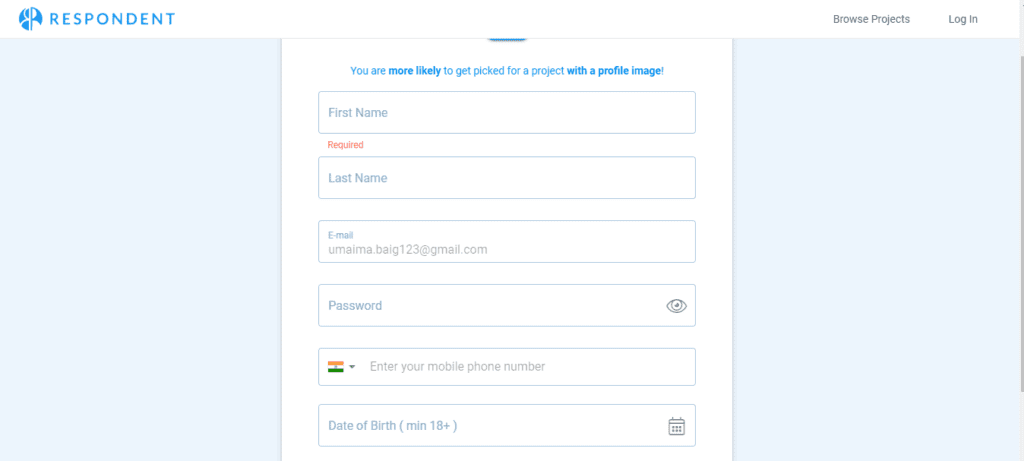 You are then taken to a page where they ask some of your details. Remember that you will need a valid phone number when signing up. You will need to verify this number at the start before you can move on further in the application process.
Some of the details they make ask includes your employment status, your ethnicity, your location, education level etc. This information helps them find surveys best fitted for you. So, you don't have to waste your time finding ones that fit your set of skills.
Lastly, they need your PayPal email address. Don't worry if you don't have an account when making it. Just enter the email you use and create an account later with the same email to secure your payments.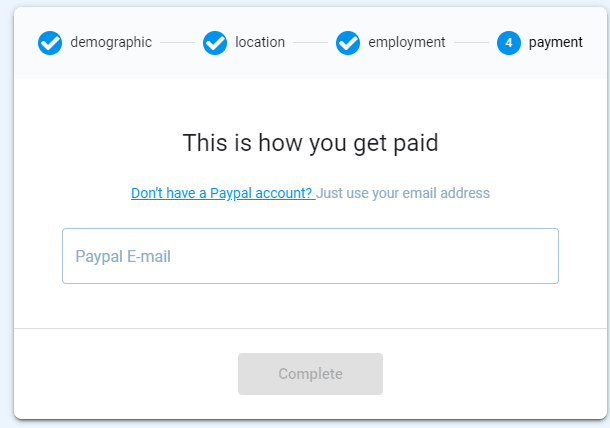 How much can I earn and how do I get paid?
Payments act as a great source of stress for most people working online. They constantly have to wonder if the work they are doing will get paid or if their hard work is going to waste. Well, with Respondent.io they don't have to worry. The payments are guaranteed. They only have one method of payment, being PayPal, so it makes the entire process easy and smooth.
The amount paid for the studies is also different ranging from $70 to $200 average but sometimes can even go up to $500, though that's pretty rare.
Respondent.io Payment Proofs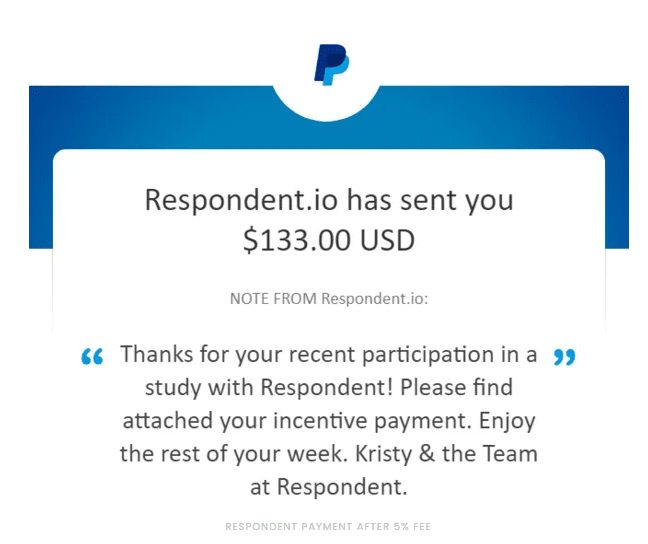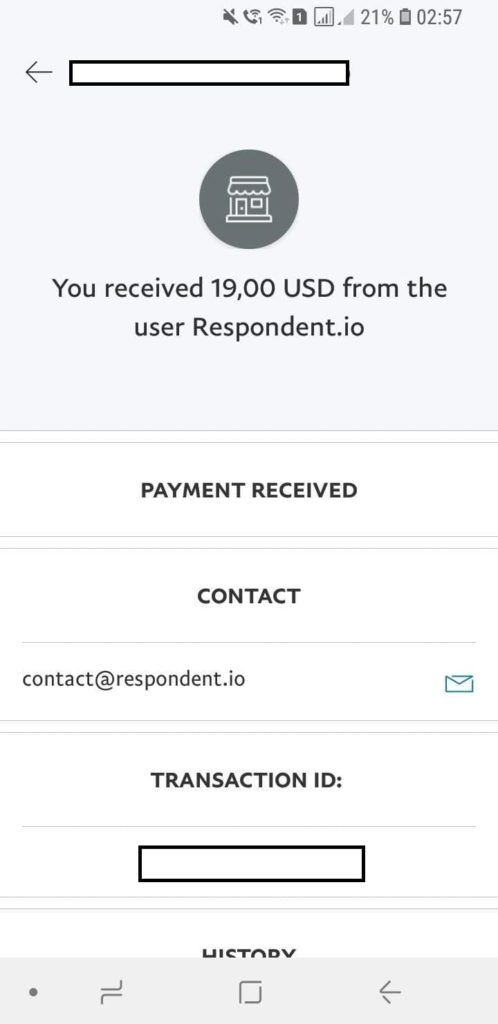 Some people have shared Payment proofs from Respondent to validate that the site is legit.
What kind of work do I get in Respondent?
The work you get varies greatly and depends on your qualifications as well. E.g. If you have tech-related experience, you might get accepted more for tech-related studies. They do take ordinary people for those studies as well, but it depends a lot more on your skill and sometimes dumb luck.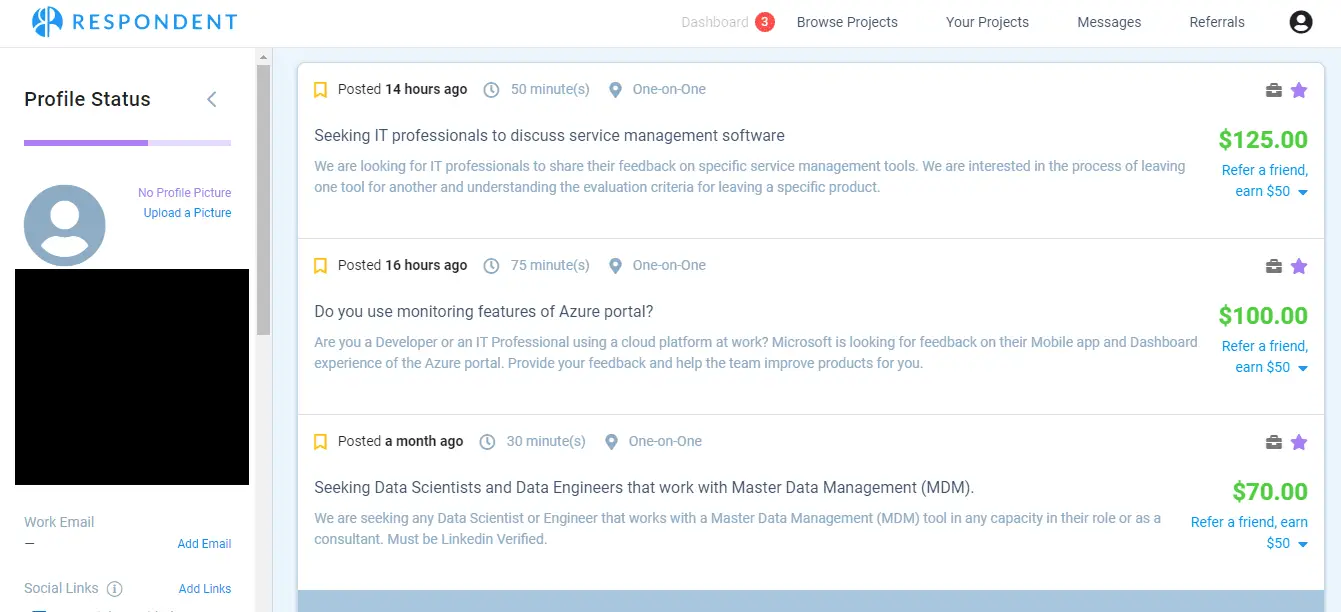 Here are some examples of the studies available on the site. Each one has their requirements, and you have to fill out a small form which you are selected upon. Most of their surveys are short and can take anywhere from 5 min to 45 min, depending on the task at hand.
Most of the researchers are brands looking for opinions on their products or an idea. So they are looking for users that are familiar with their style and products.
In conclusion, Respondent.io is a relatively famous survey site that pays well and has a lot of studies to choose from no matter the region you are in. The studies aren't monotonous and boring, and you have the opportunity to provide some decent input to influence a brand and make some cash doing it.