Last Updated on June 5, 2022
The Internet is a great way to work. There are jobs available for literally any skill you possess. A lot of the jobs I have mentioned here might require you to talk or connect with someone in person (Such as Usertesting & Cambly).
I understand that not everyone might be comfortable in such kinds of jobs. Introverts especially would be very hesitant to do such work.
Also, some people might have an excellent command of written English (through writing or chatting) but might struggle with spoken English.
So I have curated a list of online chat jobs that work globally. There are tonnes of such online chat jobs articles, but a lot of them contain websites that only accept people from the US.
I have personally gone through them and screened out such websites. So you get chat websites that recruit globally.
How can I get paid by simply chatting online?
Well, there are several answers to that. A lot of people use online services and apps and require some kind of customer support from time to time.
There are companies that hire customer support executives to chat and resolve queries and complaints (Amazon hires a lot of such staff).
Then there are people who want to chat with an expert (say a doctor, lawyer, or a professional) and get a quick consultation with them.
And finally, there are some lonely people out there. They would pay people to talk to them, or listen to them, or just give them company.
So you basically get paid to resolve customer queries, consult people over chat, or simply converse with them online.
Megalist of websites that pay you to chat with people
Here is a list of websites where you get paid to text chat with people:
JustAnswer – Earn for answering people's question
Just answer is a platform that pays you to answer queries as an expert. You choose your area of expertise (such as a doctor, lawyer, engineer, etc.) and are required to answer well researched and phrased solutions/replies to the queries.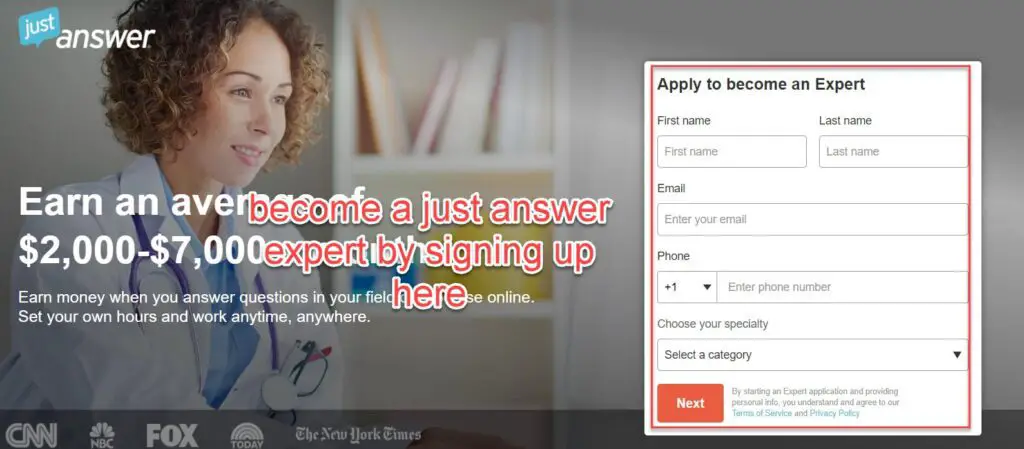 It pays you 5$-30$ for answering a query, and it can be through phone chat or a video call. You can cash out at a minimum of 20$ via Paypal.
In the beginning, you get 20% of what the user pays, but with time you can increase that to up to 50%. Their is a tier system which you need to climb to do that.
You can earn 2000$-7000$ online (according to their website) if you are able to work properly on it.
Amazon Customer Service Rep Jobs
There is nothing I need to tell you about Amazon. It has the world's largest customer base and needs thousands of customer service reps to keep them happy.
For this, they outsource some of these jobs to agencies and also hire directly. You can simply search google for Amazon Customer Service Jobs and it will show you the most relevant results for your country.
I have also found some links that might help expand your search. Check them out:
Customer Service Jobs on Amazon Jobs (Official Link)
Amazon Chat Support Jobs on Indeed (For agencies)
You will be in luck if you have a little experience in Customer Management, but they hire freshers as well.
Asurion – Join their workforce of over 19k employees
Asurion is an agency that provides various types of consultancy & solutions to it's clientele. Among these is they provide Chat Support Operators to various organizations.
They have a wide pool of employees across different job roles, and a lot of them for text-based chatting jobs. Their careers page is a bit confusing, so here are 3 links that might help you to sign up with them:
Remote Opportunities at Asurion
Make sure to sign up through all of them and see if they have any other kind of opportunity that interests you.
Live World – Social Media Agent (Chat/Text Support)
Live world specializes in providing social media agents to businesses. Their job is to increase the engagement of their social media channels, by replying to various comments and queries.
You need to follow a set of guidelines while replying to each of them. It is a type of chat moderation job. They have different application forms for US and non-US residents:
1Q – Get paid to answer questions/surveys
1Q is not exactly a "get paid to chat" site. It pays you to answer various questions that pop up on the app. They can be market research questions or survey questions.
You are supposed to sign up, download their app and begin answering questions on your phone. You get paid 0.25$ for every question you answer. Check out the payment proof here: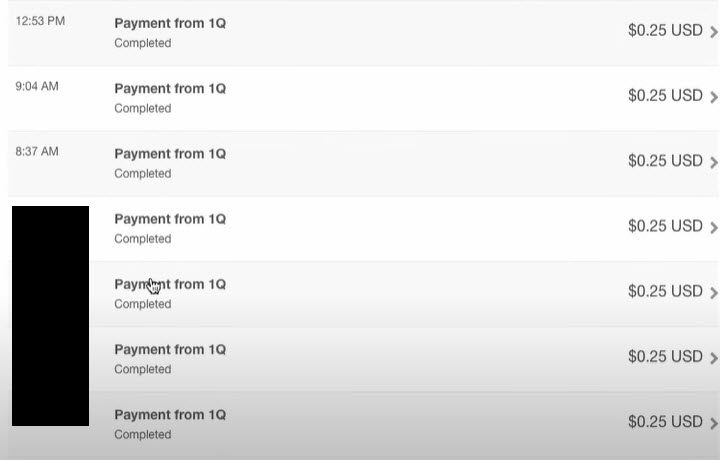 Fibler – Charge for Consultation from your clients
Fibler is a network of various experts who use the platform to charge their clients for talking/consultation. You can register as a Fibler expert, and give your education and work details.
Fibler will then verify these details and approve or reject you on their platform. You then get a link that you can share with your clients over your website, social media, etc.
Though you can get new clients on Fibler itself, the chances are very miniscule. This is because clients of other experts will not be shown your profile. This way, the available clientele is reduced significantly.
Premium Chat – Similar to Fibler, without the verification
Premium chat works on a similar concept to Fibler. The difference is that they do not require background verification of your profile.
But they are only meant to help you get paid chatting features with your audience. You can register with them through your own website or social media account.
Upon verification, you will be provided with a link/widget that you can use to get your audience to pay for talking with you.
You set your rate and availability hours and get paid through Paypal.
This is designed to be helpful for people with an audience, such as influencers and mini-celebrities.
Some *Interesting* GPT Chat Sites
The sites mentioned above were all highly professional and formal. But there are some more interesting websites that pay you to chat with their customers. These are, however, not your regular chat sites.
Some of them require you to flirt/talk dirty with the clients, kind of like sexting. Some of them even require you to be a psychic (Psychic Consultation Online). Sounds fun, right?
But it is not all fun and games. You are advised to maintain your privacy if signing up for such sites. I haven't researched them thoroughly, as they mostly require female workers. But you can give them a try if you are interested:
Some of the sites mentioned above (such as Tex Kings and CloudWorkers) also have openings for regular chat support as well. But a large part of their work is actually adult chatting jobs.
Feel free to try out these sites and earn money for just tapping away at your keyboard. Remember to be safe if you try any of the adult sites.
More Interesting Reads for you…