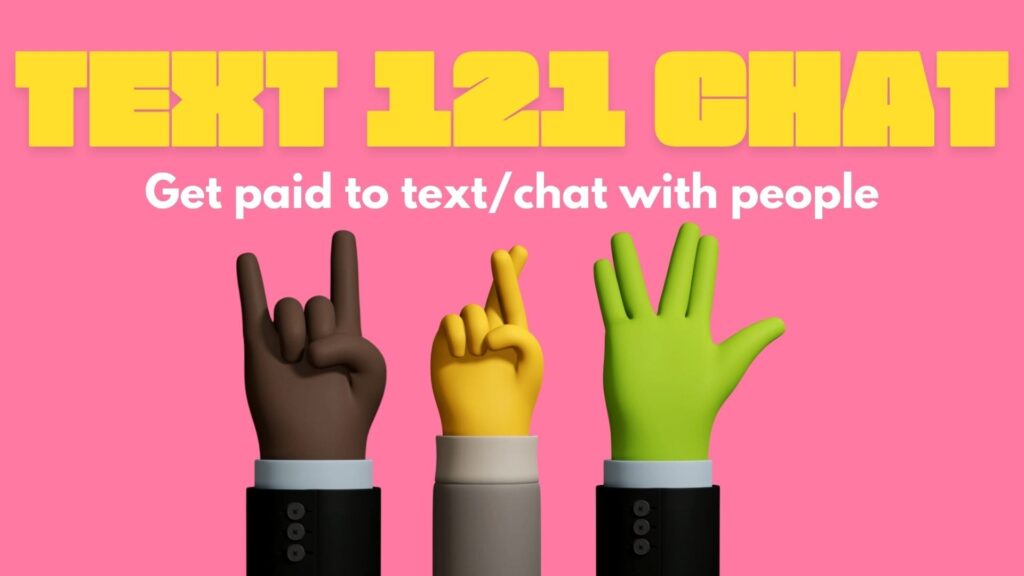 What Is Text121chat? What Will You Be Doing?
Text121chat is one of the oldest and leading entertainment platforms. It is based in the United Kingdom and the United States. The company provides expert managerial cover for a firm. Its well-established global links can link major players and a better global reach with fast and current technology. 
The company took advantage of the fact that people love texting. Through that, it has advanced and enhanced its operations globally. Text121chat offers SMS and MMS services for which clients pay. It is one of those sites that pay you to chat.
The site offers three categories of vacancies: Bi-lingual Operators, Operator Jobs, and Adult Phone Services, as shown in the picture below. 
Skills and Knowledge required for different types of jobs in Text 121 Chat: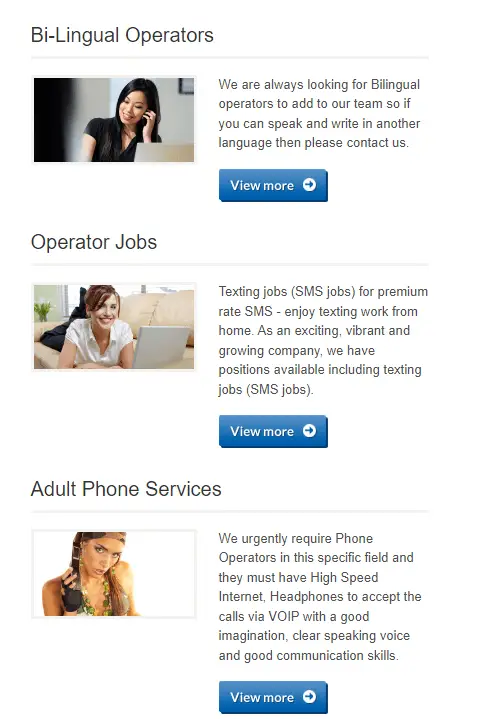 Bilingual Operator Job Requirements
For bilingual operators, an individual must speak other languages other than English.
This is your opportunity if you are fluent in Chinese, German, or other foreign languages.
Computer literacy, adobe acrobat reader skills, and broadband internet are other essentials requirements. 
Operator Job Requirements
Operator jobs require one to master the art of texting and calling. Thus, you must have excellent communication skills.
Similarly, the job requires you to have computer literacy, adobe acrobat reader skills, and broadband internet. 
Adult Phone Services Job Requirement
Finally, for individuals who feel like they can work for the requirements adult phone services, here are a few requirements: 
Must have High-Speed Internet, Headphones to accept the calls via VOIP
Must have a good imagination, clear speaking voice, and good communication skills.
How To Sign Up And Start Working On Text121chat
The site records innumerable applications. Thus, your skills and efficiency should be top-notch for you to be accepted. Its registration process is simple and easy to understand. 
Individuals seeking jobs as bi-lingual operators and adult phone services can email [email protected] for an application pack. Once you have filled it, you can return it to a similar mail. A response will arise in 1-5 working days.  
For operator jobs, download the application pack. Once done, submit for review. It takes 1-3 working days for the support to give feedback regarding your application. 
Fill in the form appropriately. All areas marked in red are required to be filled. Also, remember that honesty is the best policy.
You'll also be required to give a brief on your education, proof of information, and an about you description. Keep it short and precise. 
Finally, an independent self-employed contract that you have to agree to at the end of the document is also outlined.
It offers information on payments, services, and other website-related clauses. Each clause needs to be ticked for you to be able to proceed to the next. 
The website discourages incomplete applications. Such are rejected without second thoughts. 
How Much Can I Earn? How Will I Get Paid?
Payments is one area where I have seen a lot of complaints and unhappy workers. They pay per text message, and you cannot earn a lot from this gig. I would rate it as a beer money site, and you should use it at one.
If you stretch it out a bit, maybe you can get a part-time income from it, but don't expect anything more than that.
At text121, payments are made monthly, based on the current pay scale as published by Text121chat, and Text121chat will produce a self-billing Invoice. Payments are made on the 21st of the following month of the invoice. 
If you underachieve the minimum required texts, your account it deleted, and no payment is issued or rolled over to the next month. This is something of a deal breaker, as this means you are always under pressure to meet your targets. 
Many other chatting sites do not have this limitation.
We can see from the site review that the company has been paying their employees, despite the low pay.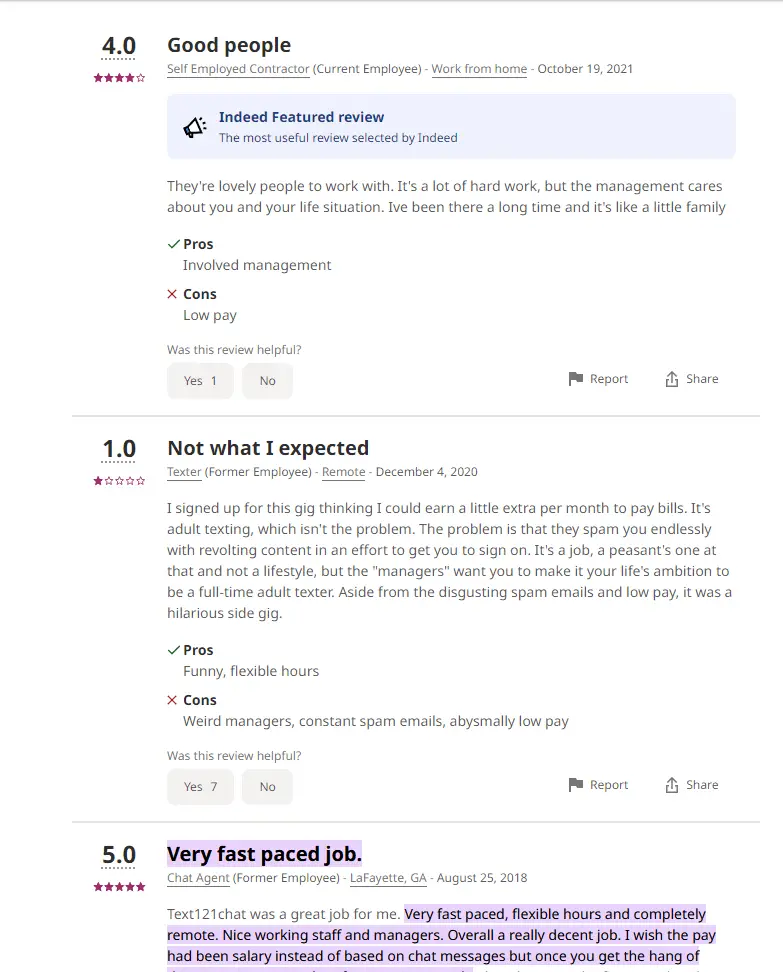 You can work at the comfort of your home regardless of your location once your application is approved. But the low pay and general negativity around the site make it hard to recommend.
There are definitely better sites out there. You should give them a try first. Keep Text 121 Chat as your backup.
More Reading for you…