August was a very smooth month. I finally had a distraction-free environment to work in. And I got a 60$ study from Usertesting which gave an easy boost to my month.
Here's the Paypal Screenshot, since almost all the payments were from Paypal. I am feeling very lazy, so not attaching my monthly 90$ project from Appen.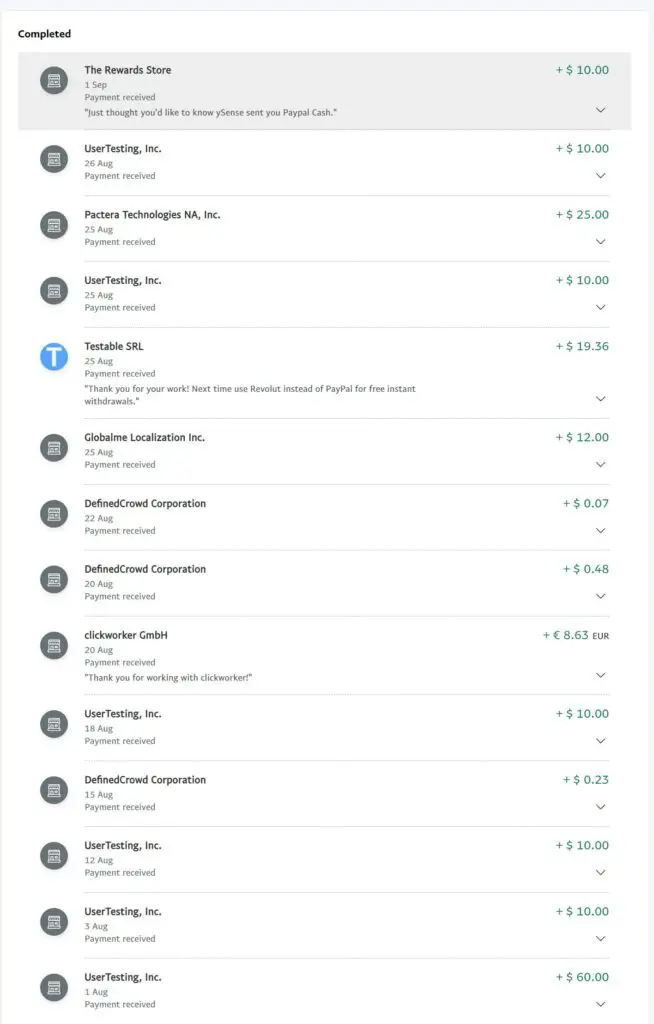 The total comes to around 280$ this month. Not bad, since I was travelling for the last week.