What is Valued Opinions and what type of tasks do I do there?
The website Valued Opinions was founded in 2004. It allows users to participate in diary studies, online surveys, and product testing in their homes in exchange for points or credits that may be exchanged for gift cards from major retailers such as Macy's, Amazon, and Target.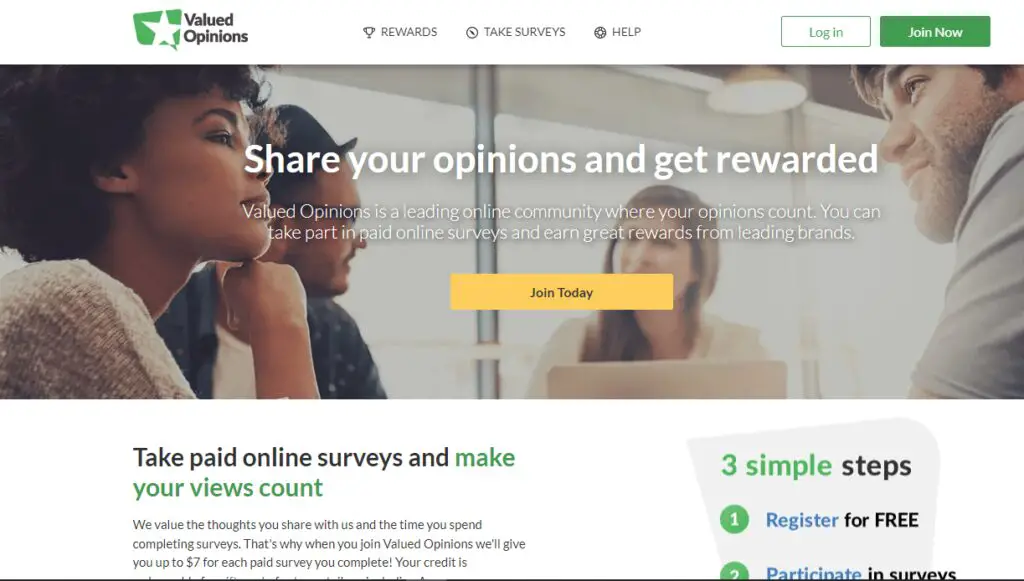 Over 3 million people have joined the website. The website's goal is to help shape future products and services. The study covers a wide range of topics, including popular movies, favorite meals, fashion trends, and environmental concerns.
For each survey completed, a member can earn up to $5. Members can receive online surveys that are most relevant to them by keeping their profiles up-to-date.
Personal information is kept private and protected on the website.
Member perks of Valued Opinions include:
Registration is completely free.
Try out new packaging and items before they hit the shelves.
Examine your advertising campaigns
Use your voice to affect actual change.
Earn credits quickly for fantastic presents.
You can use survey sites as a fun hobby in your spare time. Especially if it can earn money. Some survey sites provide prizes in the form of sweepstakes entries or digital goods, but the majority offer financial incentives in exchange for your participation in surveys about products and services you've experienced.
If you're a stay-at-home mom looking to supplement your income, this could be ideal for you. It gives you something to do and makes you feel like you're a part of something bigger; you're helping to shape the future of products and services.
You can also save up some money for those new sneakers or food processors you've been eyeing. Whatever your motive for looking into paid survey sites, you should be aware that not all of them are what they claim to be. Some are scams, while others just do not pay, and yet others are legitimate.
Is Valued Opinions a Trustworthy Organization?
Valued Opinions is a division of the world's largest online survey organization, the market research panel which was launched in 2004, and is owned by ResearchNow, which was established in 2000.
It was purchased by e-Rewards, Inc. in December 2009. In terms of reputation, ResearchNow is well-versed: it is a member of both the Council of American Survey Research Organizations (CASRO) and the American Marketing Association (AMA).
Valued Opinions is a member of the Marketing Research Association (MRA) and the Marketing Research Society (MRS). Furthermore, the Better Business Bureau has given ResearchNow an A+ rating.
All of this makes me feel extremely positive about Valued Opinions. 
Registered members participate in online surveys, diary studies, or product testing at home in exchange for gift cards from leading companies of their choosing.
How to Register and work for Valued Opinions
It only takes three simple actions, according to their main page:
1) Register for free. (You should google "Valued Opinion" and open the first result that pops up to open the website specific to your country.)
2) Participate in surveys.
3) Earn rewards.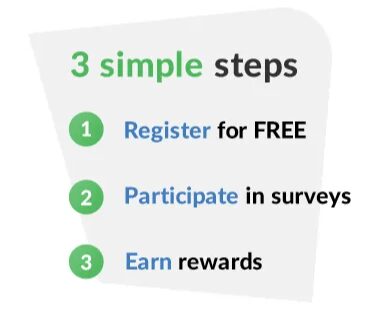 It's a little more complicated than that, so let me break it down
You'll see a "Join Today" option on the Valued homepage. After that, you'll be directed to a registration form where you may enter some basic personal information like your email address.
After that, you must confirm your membership by email. After you've confirmed, you'll need to update your profile information so that relevant surveys may be found for you.
You'll begin receiving requests to participate in surveys, as well as other marketing studies such as analyzing advertising campaigns or assisting in the development and testing of new goods.
You'll get invitations to participate in research on a regular basis for $1 to $5 in credit, with certain specialty surveys worth up to $50. It may take up to 28 days for your account to be credited, however, you can use the site's status report to follow your completed surveys and accompanying reimbursements.
The minimum payout is $20, however, once you achieve that amount, you can redeem your rewards for a gift card from Amazon.com, Visa, Macy's, iTunes, Target, Nike, Multi-Brand, and many other popular brands.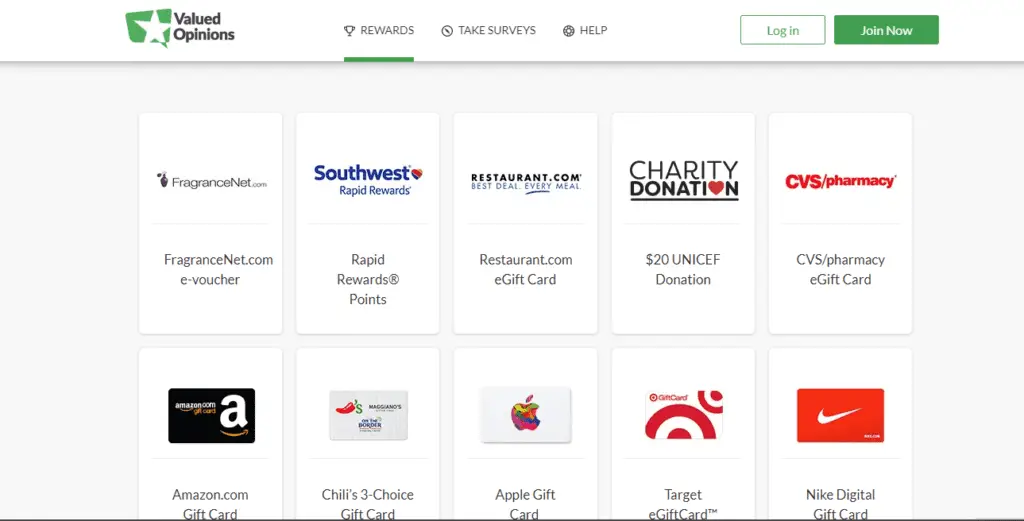 These digital gift cards are delivered nearly instantly.
The USP of Valued Opinions (and what to do if you cannot register)
What I appreciate best about Valued, like its parent company, is that it is a member of various marketing associations.
I also enjoy that you can engage in a variety of marketing research studies. Furthermore, I admire the fact that you can choose different platforms to redeem your rewards and the flexibility in terms of payment options
The Valued Opinion website is highly self-explanatory and simple to use. 
Unfortunately, Valued Opinion is not currently accepting new members for some countries (such as the US). You should google "Valued Opinion" and open the first result that pops up to open the website specific to your country.
I'm not sure how often this happens or how long it will stay because I haven't seen anything like it before. With the growing popularity of survey sites, I'm sure people are flocking to the ones that appear to be the most legitimate.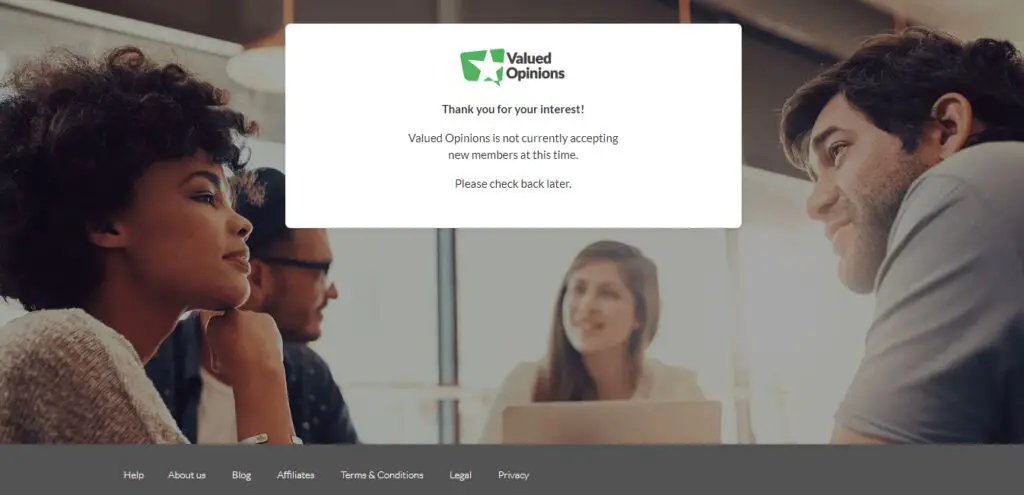 Another thing I didn't like about this site is that earning a reward after completing a survey or other sort of market research can take up to 28 days. It will take a long time to build up credit for anything special.
Valued Opinions Payment Proof
Here is a payment proof of Valued Opinion that I found online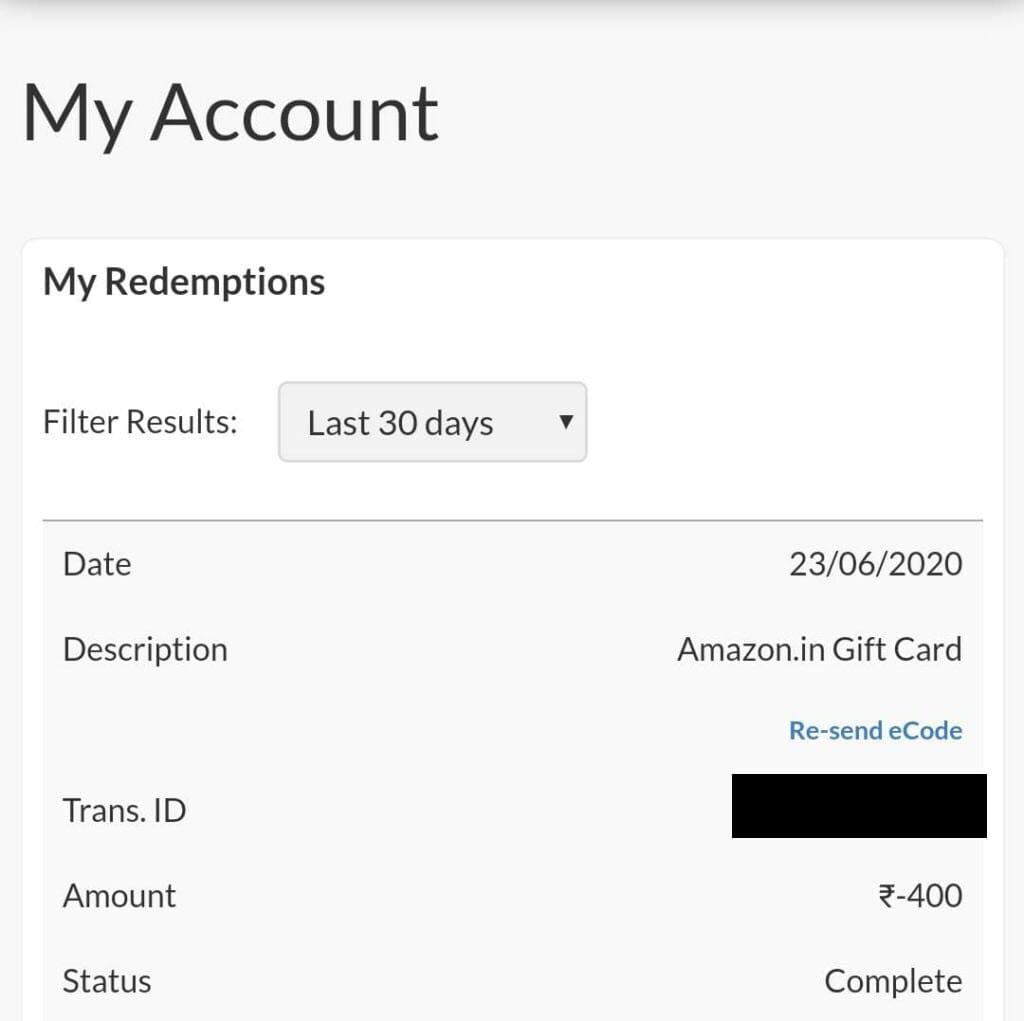 Overall, I enjoyed the appearance, feel, and readability of this website. The fact that they are part of two major research associations further adds to their credibility and genuineness
I can only guess that because this survey site is so trustworthy, its members are sticking with them, and they've reached their limit and don't require any more. I'll continue to check in with them. You should also give it a shot if you're looking for a survey site to join.
Valued Opinions is a respectable website; but, becoming a member may be difficult. Keep trying if this is the site you want to join!
More Reading for you…