Do you enjoy watching sports? Are you well versed in sports? How about you getting paid for your sports knowledge? Yes, you read that right.
If you have a solid knowledge of any sport; be it cricket, football, basketball, etc. and can write a decent article of 1000+ words on a topic related to it, then this opportunity is for you.
Sports enthusiasts with extensive knowledge of all things related to sports and good writing skills have an opportunity to make money from it. By writing articles on Sporteology.
What is Sporteology?
Upon reading the name of this website, it was clear it has something to do with sports. Articles of different types of sports are published. Their website is viewed by over 5 million users every month, which indicates a large audience.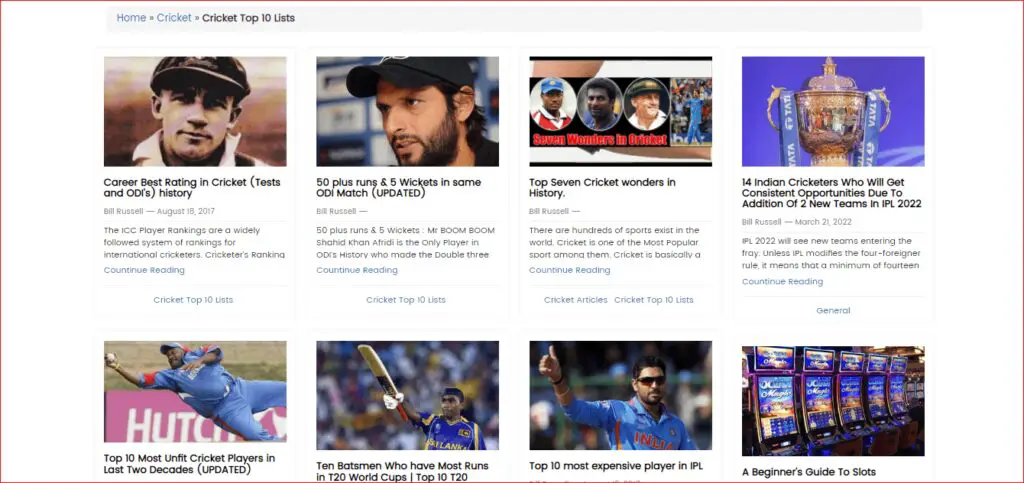 Above is an overview of recent articles posted on sporteology for a better understanding. They usually publish listicles on their website, and that is what you should work on if you want to submit an article to them.
There are a couple of websites that pay you to write listicles, one of them being Listverse. But this one seems to be the only one accepting them in the sports niche.
How to submit your article?
They ask you to submit your article directly via email, along with your payment information.
Your article will be viewed by the team and you will be notified within 24 hours about your article acceptance.
You can submit your article at   [email protected] . Some points you need to keep in mind while submitting your article at above given mail.
·  Mention your correct payment details.
For the article, you will receive full credit. Your article will be shown with your name next to it. 
Note: After the article is published on Sporteology's website, Sporteology will take full ownership of it.
You can also submit your article as a guest post, if you want a backlink out of them. Mention "Guest Post" in the subject of the email if you want to publish it like that.
Sporteology rules/guidelines for writers
There are some rules every writer should follow. They are as follows:
1.   Writer must have good English skills and must be proficient in English.
2.   The article should be sports-related only.
3.   The article must be of at least 1000 words.
4.   The article must be a listicle. (They usually focus on content in the form of lists– like Top 10 footballers, Top 10 Goal moments, etc.)
5.   The article should be in descending order starting from #10 and the #1 should come at last
6.   The content should be free from plagiarism.
7.   The article should not be published anywhere else.
8.   The article must be factual and the writer must provide valid reference.
These are a few rules you need to keep in mind while writing an article for them.
How much is the pay and payment method they accept?
They pay 7$ for each article approved by their team. Your article will be verified by their staff and then they will let you know about your article acceptance.
I was not able to find any payment proof but I have seen some people and websites stating that sporteology pays you within 24 hours of acceptance of your content.
They pay you via PayPal or Payoneer, hence almost all the countries are covered. This makes it a global opportunity.
Overall, it's a nice little opportunity to earn a little beer money every now and then. But 7$/article ain't going to pay your bills.
More Reading for you…