Last Updated on April 4, 2022
Want to earn a few bucks by writing articles or giving reviews about the topics you love. Then freelancing is your way. 
Freelance writing or content writing is also one of the ways you can earn passive income. One can make this a side hustle. 
I have worked as a freelance writer a long time ago. I earned quite a good amount from only a few articles. In this blog, I'm going to tell you how one can become a freelance writer and earn money using writing skills.
What is Freelance Writing / What does a Freelance Writer do?
Basically, freelance writers are self-employed content writers who write for a blog or news channel or any other website. 
Their main task is to produce a clear well-written document/article based on the topic that they are assigned, by the client. 
So a client/website owner basically gives you a topic (sometimes you have to choose a topic yourself) and you have to present an article on it. 
You write the article and give it to the client. They review your work, pay you, and may or may not publish it on their website.
So, you only work when you are assigned with some task of writing articles or reviews on any topic by your client. Thus it can be considered as a side hustle/part time job.
Before you start as a Freelance Writer…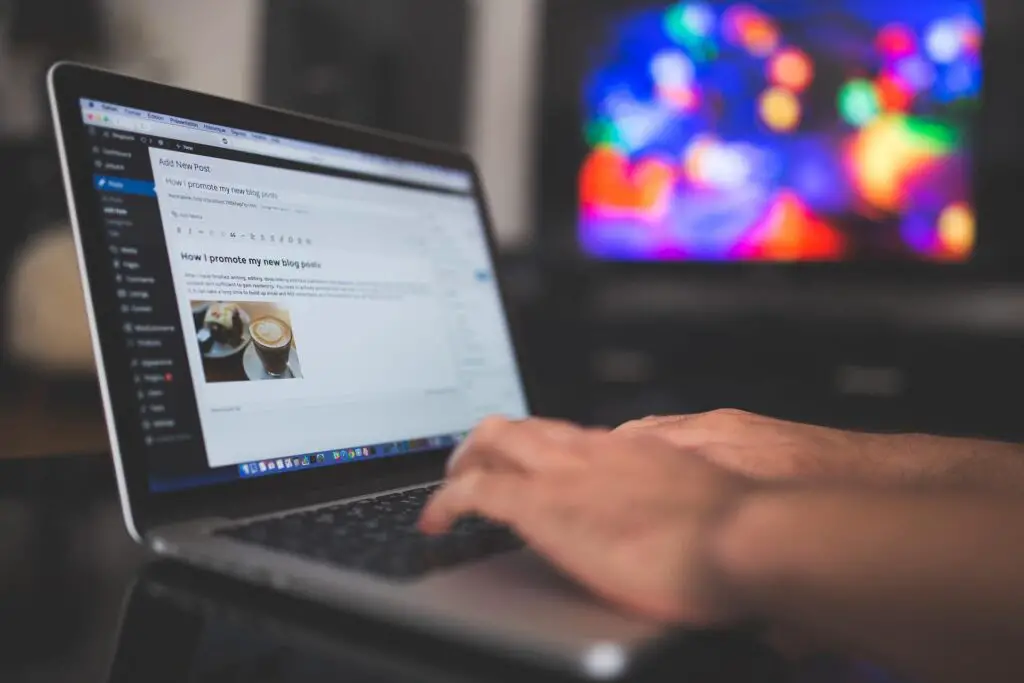 Make sure you have some of the skills/abilities required for writing, before you start your journey…
Sharpening your English/Writing Skills
Most of the people i.e. the clients giving out work for the freelance writers are from the west (America, Europe), where English is considered as the primary language in which you need to write. 
Also most of the websites are published in English. 
Having a good understanding of grammar and vocabulary will greatly boost your chances to get into freelance writing. 
Most of the clients, before they can assign you work, they might ask you for a sample article, so based on this, they might decide whether to give you any work or not. 
One need not be very advanced in English communication or writing to get into content writing. 
I myself was not an expert in English. But one must be good with the basics, i.e. sentence formation, usage of right vocabulary, etc.
Luckily, you can use a trick here. You can use online grammar checking platforms like Grammarly, to correct your errors in spellings or sentences before you can send your final document to your client. These tools come in really handy at times.
Your Interests/Writing Niche
The main part of freelance writing is enjoying what you do. Find what you love and based on that search for freelance writer jobs related to it. 
In my case, I'm very much into Anime. So, I worked for an Anime website as a writer. I enjoy writing about Anime, as I love watching Anime. So similarly one needs to find their interests, on which they want to write articles about.
Your interests can further define your niche, which can help you evolve into an expert freelance writer in a particular niche. 
For example, if you are a fitness enthusiast, writing articles about exercise, workouts, nutrition, etc. will come more naturally to you. 
Not only this, but it also allows you to charge a higher rate since you are an expert. 
Writers in different niches get paid different rates, and niching down can help you get better rates and work that you are interested in writing about.
Top Platforms to Search for Writing Jobs
These are some of the well-known websites where many people can register themselves as freelance writers. 
There are also content mills that hire writers (like TextBroker), but they pay very little. Don't work with them unless you really want the money.
This way clients who want to hire freelance writers, may find you and assign you to work. 
There is one downside to this. People new to freelance writing may not find jobs easily and end up waiting for a longer period of time until they finally get work from a client. 
So most of the people who are new to freelance writing may also sometimes end up not being able to receive any work from any clients/website owners at all.
A trick to find more relevant content writing jobs for you
Other than registering on freelance websites as freelance writers, one of the methods that I followed was to visit the websites that I liked. 
So, I myself was into Anime, so I looked into various anime websites. I went to their about/contact us section and mailed them that I can work for them. 
I was very much into Anime and can write articles and reviews on Anime for their website.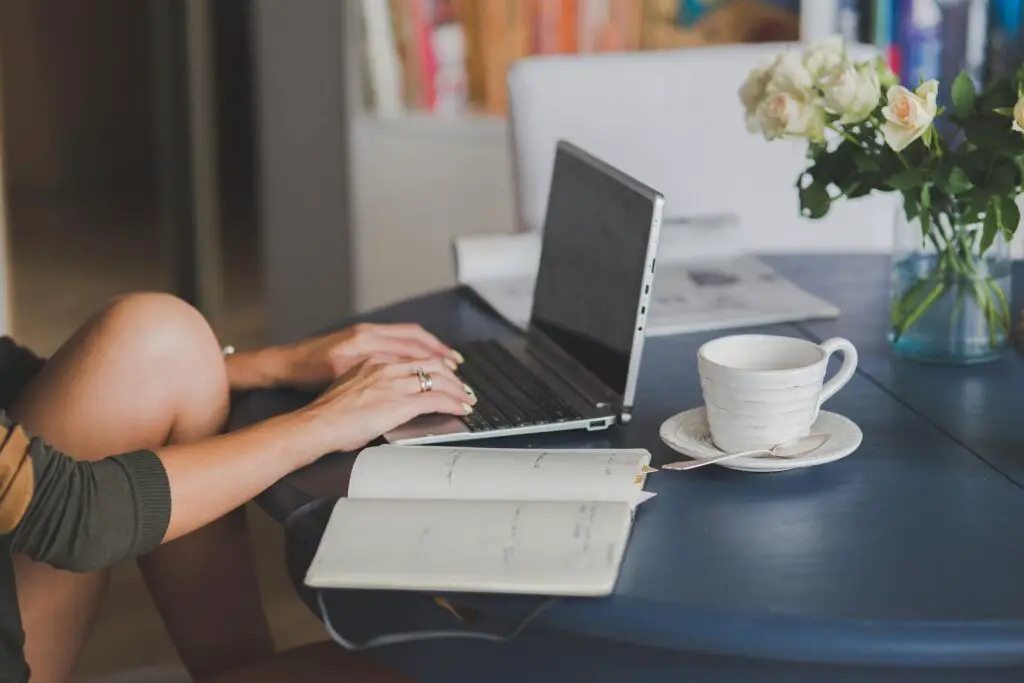 Find websites with content that interests you. Contact them to ask if they would like to hire a writer. It's a numbers game.
Luckily, after sending emails to a few websites, I finally received a reply from Manga.Tokyo, which is a website based on Anime news and articles. 
They gave me an opportunity to work as a freelance writer for them. So, I wrote my first article for them, and it received a very good response on their website. Following that, I have written around 4 more articles and reviews for them on Anime.
So, what I suggest is that, find something that you like,(Anime in my case) and try to find websites related to that. Mail them regarding working as a freelance writer for them and why you want to write for them. 
In my case, I wrote an email stating how obsessed I was with Anime and how I can be useful to them when coming to writing articles.
Also, do not forget that the email that you write to them must be in a formal format. So, just by seeing the letter, the receiver may acknowledge your writing skills.
And here's a payment proof
So, I have worked for a Japanese Anime Website and they paid me in Japanese Currency. I have received payments from them through PayPal and then directly to my bank. 
For each article, they have paid me around 20$. 
Also, note that each website owner i.e. the client might have their own rate. Some pay you in high amounts, while some pay you low.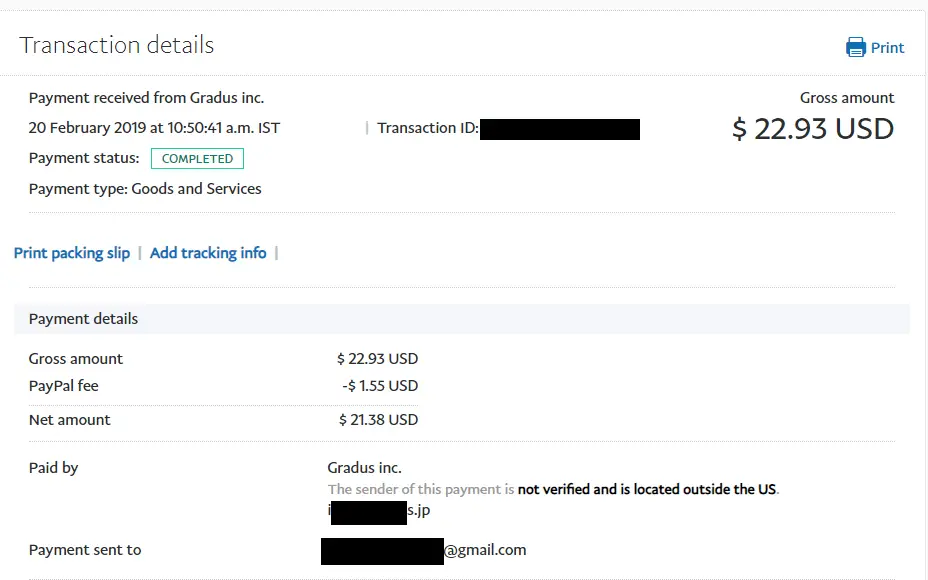 Here's another payment proof from one of my freelance content writing gig I posted some time ago.
So, I hope you can get an idea of how to begin your content writing journey. Build a portfolio, increase your rates, and kill it.
More Reading for you…