Note: Applications on this website are only accepted from the United States, Canada, the UK, Australia, South Africa and New Zealand. 
With the rise of the Internet, online content creation has become really important for businesses. Everything from advertising to writing articles can now be done on the Internet. Businesses don't want to miss the opportunity to reach out to more people. 
Videos and audio clips do have their place on the Internet, but text consumption on the Internet doesn't seem to have reduced. As a result being a Content writer is a huge job opportunity these days. These days, being a content writer can help you earn a full living by just writing articles for a company or as a freelance writer. 
Therefore, a lot of platforms like Crowd content have emerged, which allow freelance writers to get clients for whom they would write articles and other forms of content.
What is Crowd Content?
Crowd content is a freelancing platform like Fiverr, but specific for content writing jobs only. It helps writers and clients to connect with each other. Content writers on this platform may take up a variety of jobs based on their comfort: article writing, metadata, blogs, tweets, facebook posts, city pages, product descriptions, press releases and SEO content.
So there are a variety of writing jobs you can do, according to your comfort and expertise.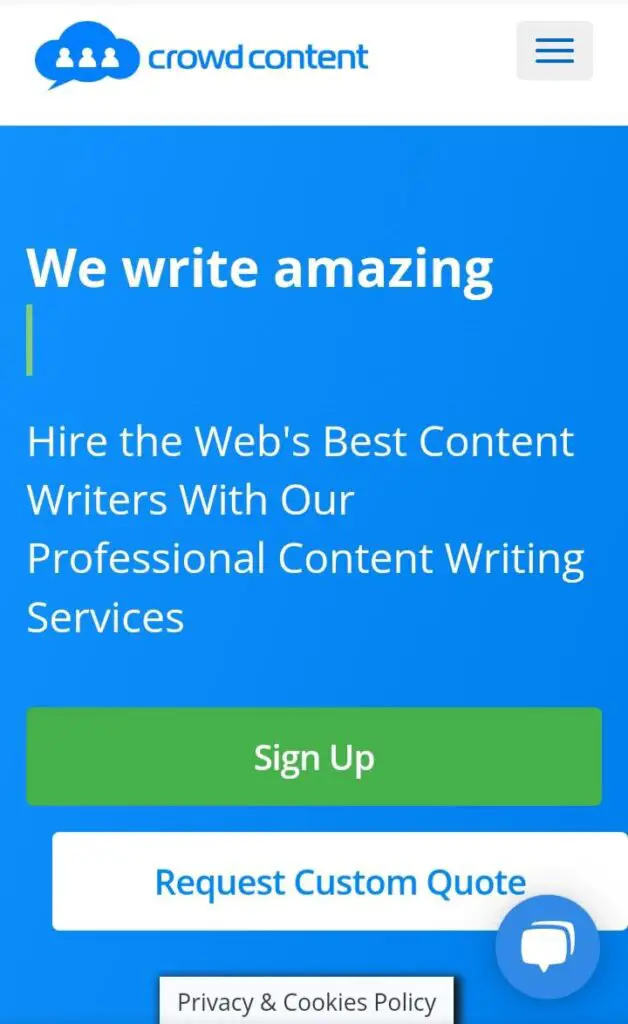 How do I apply as a Freelance Writer in Crowd Content?
You need to have a work account on this platform. Applications are only accepted from the United States, Canada, the UK, Australia, South Africa and New Zealand. Start off with their application form for writers.
Note that if you apply from a different country than mentioned above, you will be redirected to a waitlist form instead. I have no idea if they ever revert to their waitlisted candidates.
You need to fill out the form with your first name, your email ID and a password. Click continue. 
In the form that follows, you would need to fill out your first name, your last name, your date of birth, address, native language, phone number, and PayPal ID. You would also need to mention how you got to know about the platform before continuing.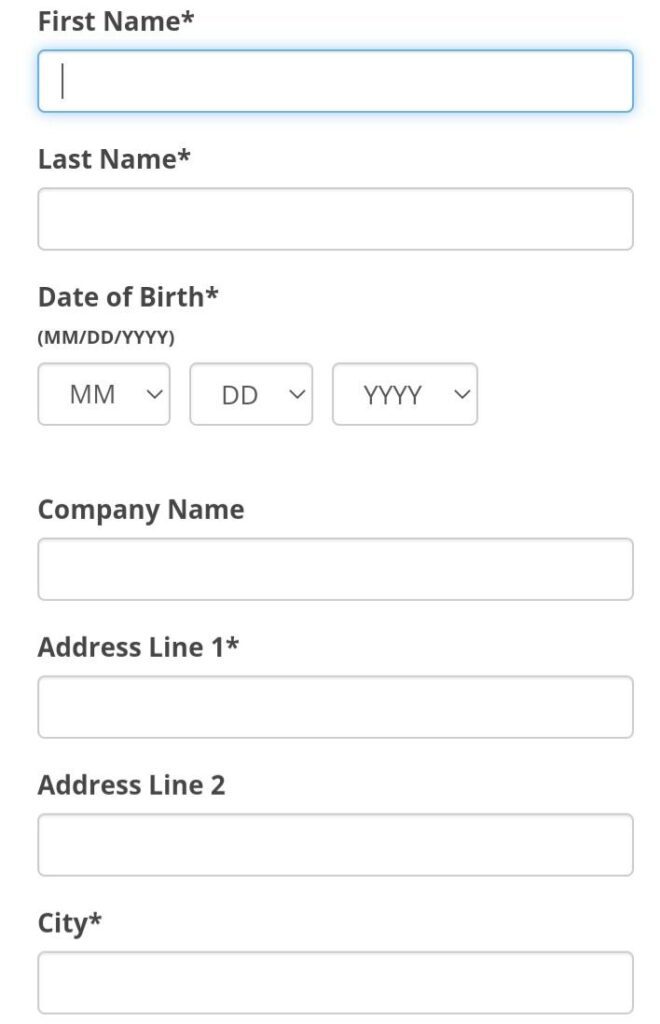 Proceeding to the next step, you'd need to upload a photo of yourself. Then, you'd need to provide a pen name: the name you'd be identified with on the platform as a writer. There's a random name generator for this too. So, you can use it in case you can't think of a good pen name. 
In the next section, you'd need to write your current occupation and the topics you're most qualified to write about. You'd also need to select the language(s) you're willing to write in. After that, you'd need to write a "mini bio" of yourself within 50 words.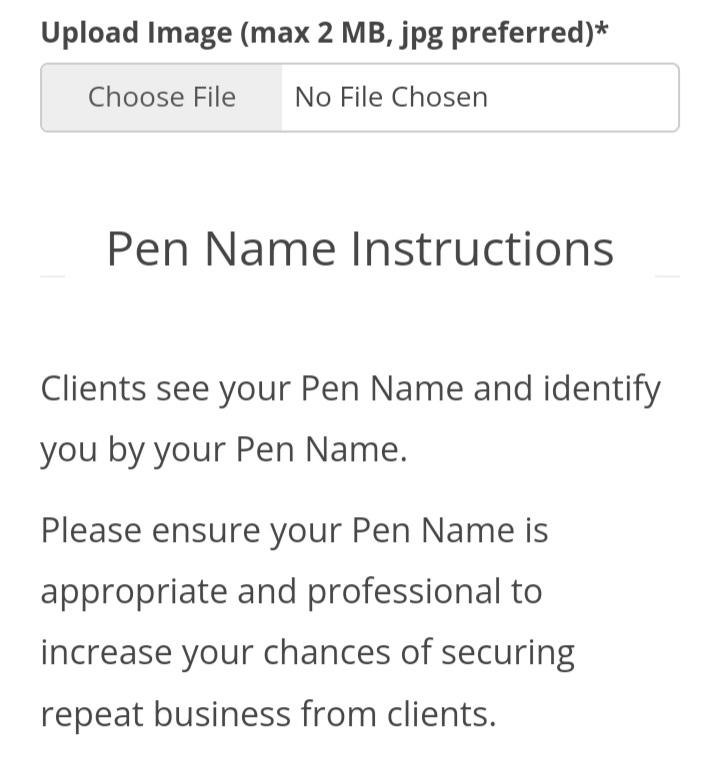 Finally, review the application, make any important changes you'd like to make, and submit! If your application gets approved, you're a writer on Crowd Content.
Providing Optional information 
There are some fields in the application form which are not necessary to fill up, but may increase your chances of getting accepted. Crowd Content is highly selective in taking writers on the platform. So, it's always good to make the application form as impressive as possible. 
Company Name
If you are currently employed as a writer in any company, mention that company's name here.
Social media accounts
If you're present in any form of social media, put your social media account (URL) here. This would help to get a better understanding of you as a person and helps clients to reach out to you.
Tips & Guidelines for working at Crowd Content (and some Caveats)
You need to be fluent in whatever language you want to write in. This job requires tremendous command over the language.
You'd need to make high-quality content to improve your ratings. Bad ratings and reviews from clients will lead to lowering of the chances for getting a client in the future.
Your clients may ask for revisions. You'd need to edit your content to meet your clients standards.
The faster your turnaround time, the higher the chances of you getting a job.
You must deliver your work/revisions before the deadline. Any violation of standards would lead to a strike. Strikes limit the number of orders you can claim on the platform.
If you receive 3 strikes, your account will be terminated and you'll be permanently banned from the platform.
If you receive a strike, you can remove it by completing 5 projects without any violation.
The content you submit is tested for plagiarism. Don't copy any content from anywhere, or else you'll get flagged.
There's an active claim limit for everyone based on their "quality level." Quality level is decided by your performance on the platform. New members can only claim one project at a time.
A client can ask you for as many revisions as they want, and you need to deliver the revised versions within 24 hours of the request. Failure to do so would lead to a strike.
How much can I earn and How do I get paid?
Payments are made via PayPal. Your payments depend on two things: street rate and bonus rate. The street rate is the crude pay rate for writing articles. On the other hand, you get an additional bonus for writing articles faster while maintaining quality.
Moreover, the pay rates are different for different kinds of content. In any case, you get paid for every word. The pay rate for writing Tweets, Facebook posts and metadata is generally higher than the pay rate of custom content orders. Custom content orders include website pages, blog posts, articles, etc. On average, you can easily earn $400-$600 per week.
You'd be paid every Tuesday and Friday if your balance is higher than $10.
Basically, Crowd Content is a content mill that hires only from specific countries. You must know that you cannot really earn a lot with content mills, especially if you prefer writing in quality over quantity. But it can be a good place to start your freelance writing journey.
Also check out these Facebook Groups for Freelance Writers that you can join for networking and better gigs.
More Reading for you…