We live in a globalized world. Countries are interconnected more than ever, and the rise of multinational companies has led to the emergence of global services. However, in order to be truly global, these services need to be available in various languages. As a result, professional translation services like Smartling have become popular.
What is Smartling and what do they do?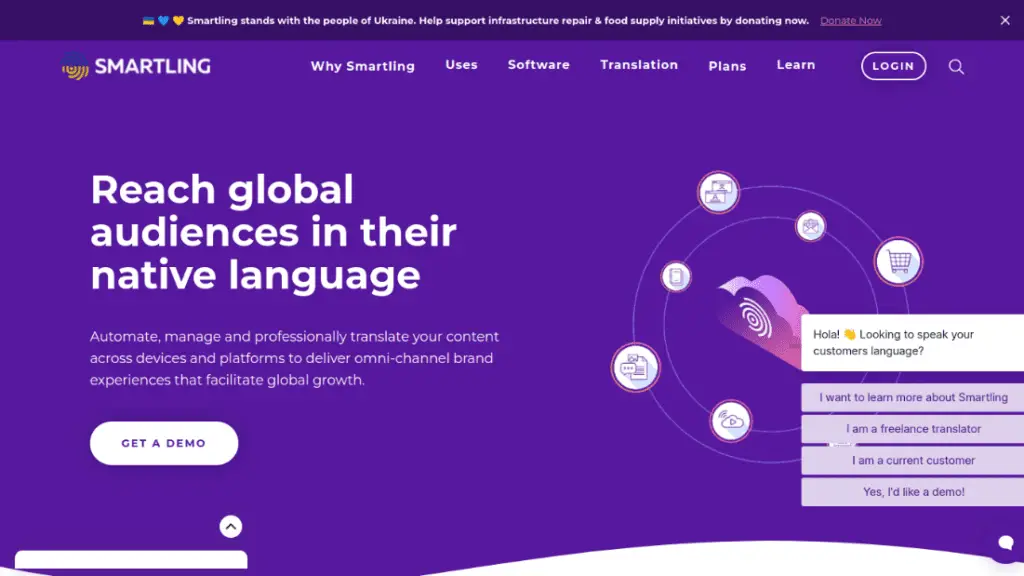 Smartling is a professional translation services platform. It translates digital content like apps and websites and updates those translations when the content itself gets updated. It is cloud based and is highly automated.
Smartling helps organizations to translate and manage large volumes of content online without getting bothered about the data and organization of the content, which is handled by Smartling itself. On Smartling, you can write on a broad range of topics including IT, marketing, health and lifestyle. Know your niche and start!
How do I get started working with Smartling?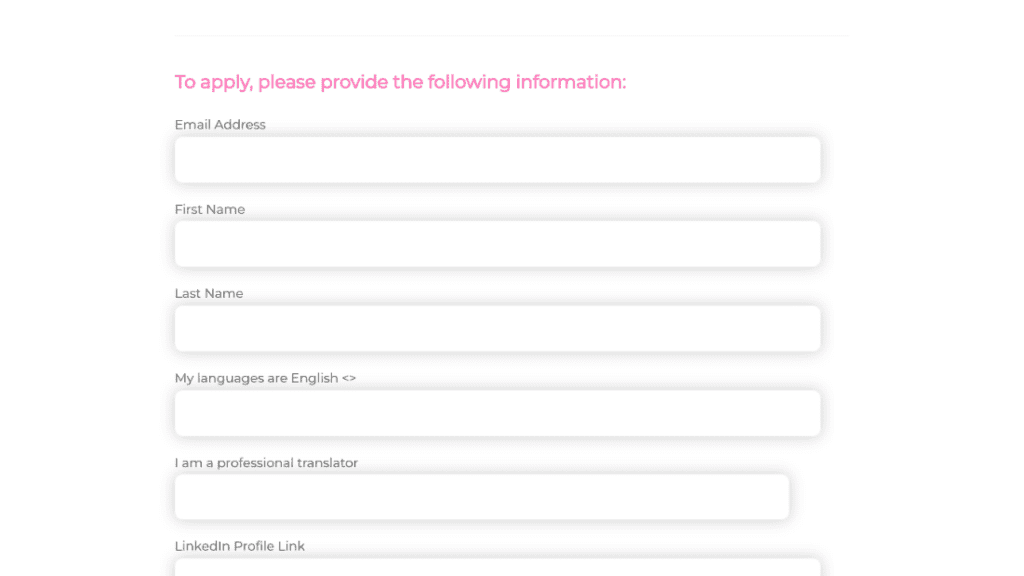 Start off by going to their signup page here. You would need to enter:
Your email address, 
first name
last name
the language(s) you speak
whether you're a professional translator
the number of words you're willing to write per week
 whether you're experienced in using computer-assisted translation (CAT) tools and Smartling
whether you've any experience with MTPE
whether you're comfortable handling urgent job requests
whether you're comfortable speaking with linguists
Additionally, you can also enter your LinkedIn address and Proz account.
Click on "Apply".
You're done! Your application will get reviewed. The review process takes one business day at most. If approved, you can proceed to the next step: the test.
Smartling takes a proficiency test for all suitable candidates, which includes writing a 400 word article on a given topic. You need to be vigilant about your grammar and spelling. Don't forget to have a final look at your document. Be creative and you'll succeed!
After you're approved, you can start working as a translator on the platform. Unlike other freelancing platforms, you don't have to compete with other freelancers to get a job. You'll be assigned jobs and clients and can accept or decline as you wish. You'll be notified whenever work is available. 
The problems with Smartling
Although Smartling is a reputed platform, it does have a few shortcomings, especially for translators:
Context is really important for translation, as words can have many meanings in a language but different translations in each context. Although Smartling provides context for translation most of the time, in rare cases, you're not provided with any context.
Certain languages like Japanese and Chinese don't use any Alphabet in their writing systems. Moreover, Japanese has three different popular scripts. Such languages are hard to translate on Smartling because Smartling is well suited to string-to-string translations. String-to-string translations can prove to be troublesome for Japanese/Chinese translation.
The UI can annoy some people because of cluttered and outdated design. You may need to watch videos and tutorials before you're able to take complete benefit of the online tools. For example, only 50 jobs are shown in the standard job list view. If you go to the expanded view to see 50+ jobs, click on one job and go back, it reverts to the 50 jobs contracted page. This can get tedious.
Acceptance rate is low. Not many people get the job, so the chances that a random applicant gets the job are really close to 0. You're better off trying other translation platforms. The crowd is highly controlled by Smartling.
There's no data on the pay. People may get paid differently based on the number of jobs but pay data isn't disclosed to outsiders.
Translators cannot control and manage TMs (translation memories) and the files involved in the translation process. You, as a translator, can't even view what your translated data would finally look like in the end-user document.
Smartling tries to bring in automation and smoothness to companies to provide them the best translation services possible, but most of that "automation" comes at the cost of translators working with terrible tools to produce good and consistent results.
How do I get paid by Smartling?
You get paid one month after your work is recorded for the month. Your work for the entire month gets recorded at the end of that month, and you get paid 1 month later. 
All payments are made via Veem directly to your bank account. Work available may vary over time, and so shall your pay. With that said, Smartling is definitely not a place you'd want to look forward to as your next part-time or full-time income source. It's unreliable, highly inefficient and not user-friendly at all. You're much better off applying at or joining other translation platforms.
More Reading for you…