Last Updated on August 18, 2022
Update: They have launched another batch for the same project. So you can still participate in it if you missed it the last time. Also fill this form along with the signup form. Remember to write "Digital Bazaari" in the referral info.
Hello Readers,
I just came across this ongoing data collection project in oPrimes, a crowdtesting platform I posted about a while ago.
They are accepting people from almost everywhere (except the US and UK, I guess) and pay between $20 and $40. 
There is a deadline to this, and if you are reading it a month after this is posted then you probably have missed it already. But you can sign up on oPrimes to get notified about similar projects in the future. 
If asked for referral info, you can mention "Digital Bazaari" as it might give me a small commission. 
Below is the project description and links provided by oPrimes:
oPrimes Data Collection Project (pays $20-$40)
We have an ongoing project for people from Asia, South Asia, Middle East, and North Africa. We are currently looking for participants to complete an activity for our upcoming AI project. The task can be done remotely from the comfort of your own home.
Payout ranges from $20 – $40 depending on various factors
Introduction and Task Brief:
Participant has to complete the activity as per the provided manual guide. Need to complete these steps under different lights, and in different clothes, as this is an AI-based video and picture capturing app.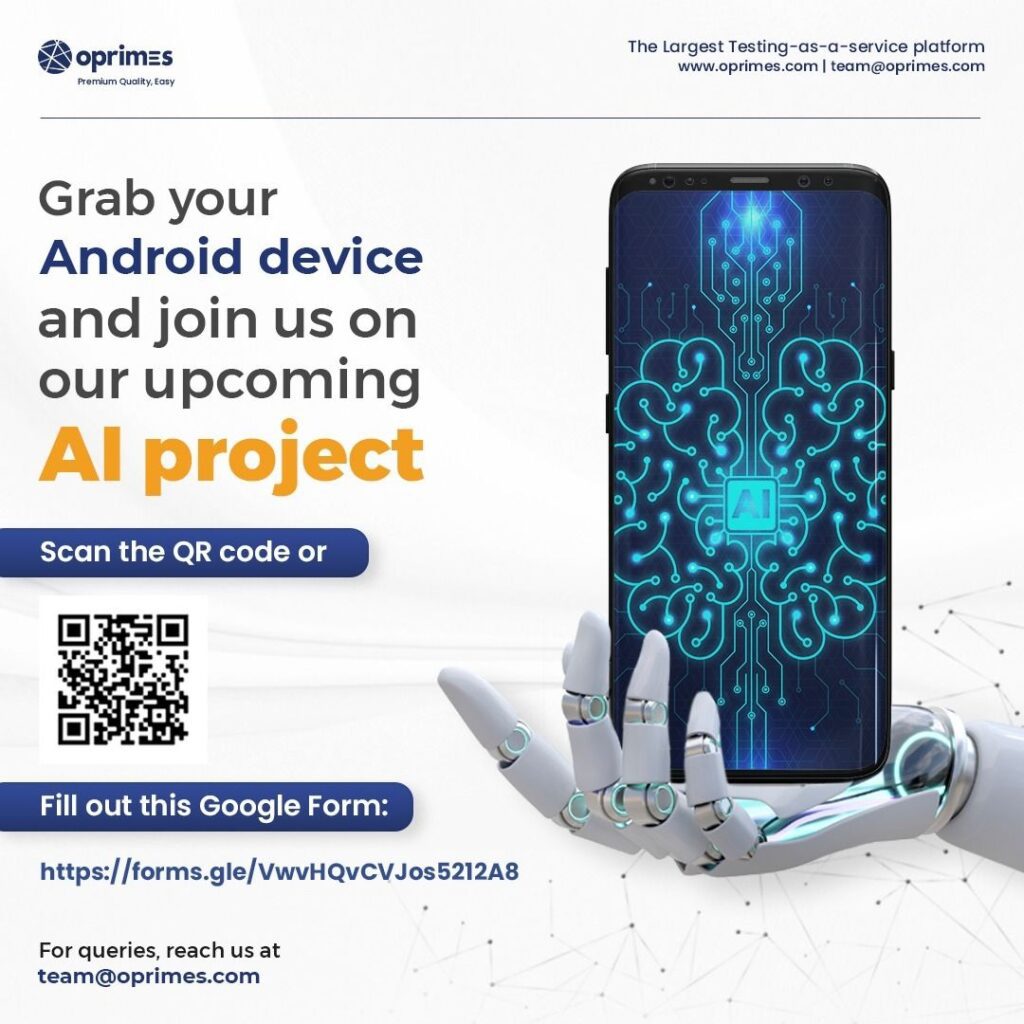 Be assured about data privacy – read through the policy here – https://keyless.io/privacy-data-capture
We have some amazing bonuses as well. Do not miss out!
If you are willing to participate, please submit this form: https://forms.gle/VwvHQvCVJos5212A8
Please register on Oprimes: https://app.oprimes.com/signup and complete your profile, especially your address and payment information.
You can also refer your friends by sharing the above information for an additional 5 USD referral bonus but make sure they mention your name and email while submitting the form.
Please mention "Digital Bazaari" in the referral info, if you can.
More Reading for you…