Last Updated on June 5, 2022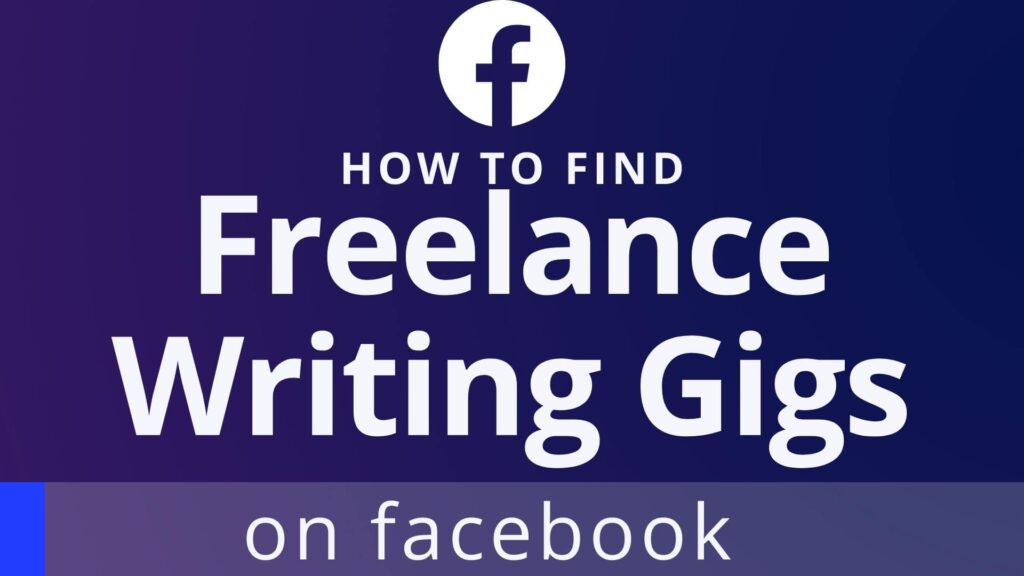 Howdy! Ever wondered if Facebook can be a place offering freelancer jobs with good pay?
Well, that's right! Facebook is one of the ancient social media that has changed with the current wave of technology. 
However, it is astonishing that many people lack awareness that Facebook offers freelancing tasks.
I'll run you on the freelancing wring jobs and a list of Facebook groups that freelancers mingle with and share various job opportunities through this article. 
What Is Freelance Writing?
A freelancer is a professional writer with sufficient knowledge to work under contract instead of the normal full-time staff in a firm.
Freelancers often offer their services to various clients and work on different genres according to a client's instructions. 
Tips to Consider as A Freelancer Writer
Constantly look for new jobs. Being a freelancer means that you're responsible for your company. You will have to consistently look for clients to avoid downtime that will hinder earning more income. Once you have reached out to a potential client, a good introduction can earn you a better probability than other freelancers. 
Pitch personal stories. As a freelancer, your ideas frequently circulate in your brain. After selecting a niche of interest, one can send pitches to various organizations to help grow their career. 
Learn freelancing skills. Currently, many companies are looking for individuals who can help them gain a better ROI. Thus, learning about the basics of freelancing can help one grasp tasks that will match their skills. 
Time management skills. Freelancers need to learn how to manage their time adequately. The different client offers varied tasks under their timelines. Thus, the focus is vital for one to tackle and deliver quality content. 
Select a niche. While starting, one can go through different tasks to find ones that suit them. Eventually, they will learn about the style guides and their marketing tools for work.  
How Do I Get Paid as a Freelancer (Money in the bank)
Yearly, a freelancer can earn an average of $100,000 with an hourly rate of $55. That ofcourse varies with your skill level and how much output you can produce.
However, each website and Facebook group offers clients varied incomes. The amount can be slightly lower or much higher than the average, $100,000.
Clients can have their preference of getting paid. Most clients are flexible to the most commonly used payments. There are free and fee-based payments.
For free services, one can send to various destinations, as long as they are aligned with the country's rules. Apple pay, Zelle, Facebook messenger, google wallet, and Venom are legit and popular means. 
Regarding fee-based services, PayPal is one of the prominent sites. However, PayPal is limited to various countries.
This link can help you know if you are among the countries allowed by PayPal. Fee-based services are convenient since they are instant with lower charges than banks.
Most clients prefer PayPal, and one might limit their chances with gigs without it. 
Other services such as Dwolla, Transferwise, 2CheckOut, and Payoneer offer similar services at lower costs. The terms vary, and one can check for their preference on their sites. 
Writing and Editing Skills Ideal for Freelance Writing
There are seven skills for a person to succeed in their freelance writing career. 
SEO Writing: content needs to get a higher ranking to be viewed and read across the globe. Lack of Search Engine Optimization skills will limit freelancers' opportunities in the current market. SEO writing entails adding commonly used search terms to make content easily available.
Graphic Designing: a pivotal freelance writing tip that should not be ignored is graphic designs. At a glance, it seems complex due to the words. Moreover, people often downplay its significance due to its relationship with content writing not being closely related. Corel draw and Adobe Photoshop are prominent tools for graphic design. Canva is another great tool if you mostly deal with designing for social media.
Digital Marketing: most freelance writing tasks aim at marketing a certain product for a company. Digital marketing is one of the growing methods in marketing, overcoming the traditional methods. Skills must be around social media, display marketing, AdWords, among others. 
Communication Skills: the most faceless career is in the freelance writing industry. In various parts of the world, freelancers are busy looking for a task in a destination they are not present physically. Thus, excellent communication skills are vital for developing a better name and brand. 
Blogging and WordPress Management. There are innumerable blog posts all over the internet with millions of blogs. Thus, there has been an increased demand for freelance writers to create content for their sites. To get such opportunities, mastering blogging and WordPress management skills are essential. WordPress is one of the bests known CMS tools for bloggers. 
Microsoft and Data Input Skills: Excel is also a vital tool alongside Word and PowerPoint. Mastering the basics will ensure one can grab certain tasks that relate to calculations and analysis. 
List of Facebook Groups for Freelance Writing Jobs 
The Freelance to Freedom Project: This group offers choices by making the topic "freedom" essential to freelancers. The group offers individuals the opportunity to go beyond their thoughts and grow their freelancing ideas. 
It offers suggestions and strategies to fulfill a goal for one to find freedom in a freelancing career. It has four main objectives in helping:
Freedom as a resource
Guiding to quitting your 8-5 job
Setting up and streamlining processes and systems
Gaining more clients
Benefits of Looking for Writing Jobs in Facebook
It requires no account creation. one can use details from their Facebook account. This makes the entire process easy. 
Facebook groups' jobs offer people the comfort of working at their homes. Others can make it a passive income and gain a few dollars., while others can earn from full-time.
Finally, Facebook groups offer more opportunities to an individual. More opportunities come with more learning of new ideas and skills. Thus, they expand a person's knowledge base.  
You can connect and network with fellow writers. It can help you seek advice, ideas and even writing gigs. Participating in groups will increase your exposure.
More Reading for you…