Last Updated on April 2, 2022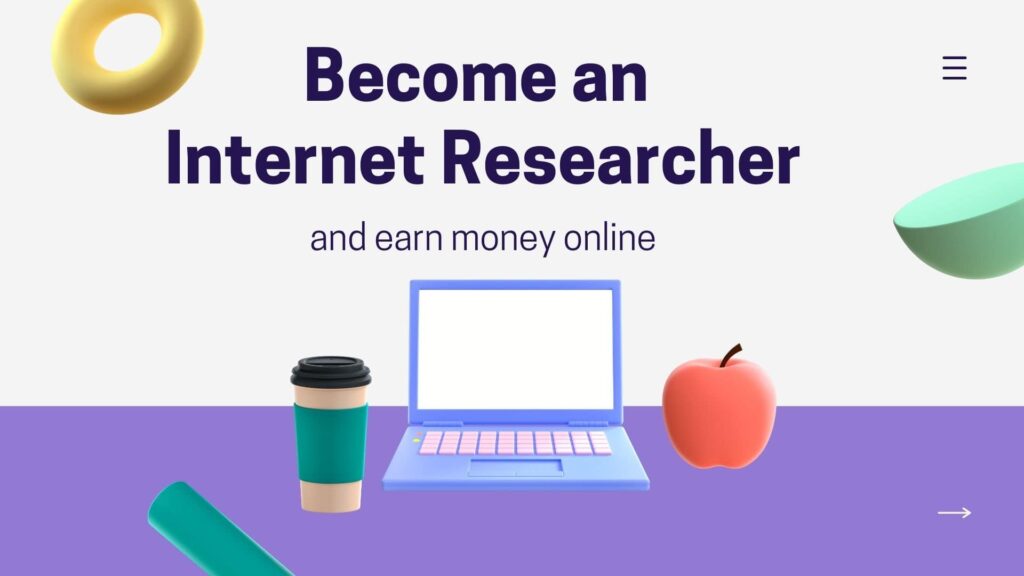 Do you spend a lot of time on the internet? Are you someone with a never-ending thirst for knowledge & information?
Do you have a knack for navigating the internet, finding, collecting facts & figures?
Are you a subject expert in your field, eager to share your knowledge with a larger crowd?
Being a web researcher is a solid way to increase exposure, share your knowledge and make some money.
Consider the flexibility, doing all that at the comfort of your home, on your time. Isn't it intriguing & fun? Hang around for more details.
Who hires Internet Researchers?
Research plays a critical role in various organizations across many sectors. It lays the groundwork for market insight on products, & services.
Quality research is paramount to success in their fields. 
Capturing recent trends, information comes as a part of internet research. Most of the research recruitment comes from the following.
Market Research Companies
Marketing departments of various Product-based FMCG companies
Health-care organizations/Medical research
What is my role? What do I have to do as an Internet researcher?
The role of an internet researcher may vary depending on the field, & one's experience. Anything that falls under the umbrella of knowledge gathering is prone to become part of it. Mostly, research work involves;
Collecting information from many sources. It can be a product, service, or people.
Verifying the trustworthiness of the information.
Filtering the crux of the information that serves as the basis for a product/service design.
Sharing insights of your experience & knowledge in your field of expertise.
Who can become an Internet researcher?
Anybody who knows their way around in the world wide web can become an internet researcher.
Starting from basic search techniques to gathering information from journals will be useful. You can start with simpler tasks, learn more and gain experience. 
Have you raked up years of experience in any field? You can combine your expertise with internet skills & put that to use.
It will help you increase the exposure, & expand your knowledge base. 
How can I improve my prospects as an Internet Researcher?
You can start out as an independent contractor, keep learning and progressing in your career. If you are an expert in your field already, and looking to increase exposure, you can choose to get a jump start. 
You can join a community/network of internet researchers. They can offer the information & guidance to speed up your potential.
It will involve a membership fee. One such network is the Association of Internet Research Specialists. 
It is a non-profit association that offers training & certified courses. The program is "Certified Internet Research Specialist Training".
It will equip you with the skills and introduce you to a community of research professionals. Remaining in touch with the recent trends becomes easier.
Where can I find work as an Internet Researcher?
There are many portals to help you start as an Internet Researcher, be it part-time or full-time. You can start with short & easy tasks to build a reputation for quality work & timely delivery.
As a beginner, you can start with freelance portals & job portals like Upwork & Flexjobs.  It will be easier to understand the market, manage expectations and pursue a career track. 
The websites listed below, improve your earning potential as an experienced professional.
Just answer: A Q&A service that allows users to experts from diverse fields & subjects. Use your experience in matters of finance, law, medicine,electronics, computers, etc.
Ask Wonder: A similar website that allows users to hire a personal researcher. It has strict guidelines & standards to meet before being eligible for the payout. If you are a serious researcher, this website will have opportunities for you.
RWS: Do you have expertise in any of the fields? 
Financial services
Life sciences
Intellectual Property rights
Tourism
Public policy making & much more
RWS can offer interesting opportunities for you.
How much can I earn as an Internet Researcher?
At the early stages, your capacity to earn depends on the task you undertake. You can earn money doing micro-tasks; an arduous way to make money, at times useful.
Freelance jobs will let you earn around $5-10/hr. As you build expertise in a specific field, you can improve your earning potential up to $20-35/hr. Establish as an expert in your field and you can earn $50-75/hr. 
"Eighty percent of success is showing up"– Woody Allen
Narrow down on a research niche, improve your skills, network with communities, & show up. Don't let the short-term gratifications distract you from the long-term goals.
More Interesting Content for you…