Last Updated on April 2, 2022
The Internet is full of opportunities for creative people. With the advent in content consumption and the rise in Youtube's watch time, there's a huge demand for editors who can churn out videos consistently.
As the competition grows more and more fierce, the only way to get noticed by Youtube's algorithm is to post videos consistently. And any creator would have trouble doing it all by themselves. This is why they appoint an editor to help them with this process.
In this blog, I'm going to talk about how one can become a YouTube video editor and share some good tips for learning video editing.
Who is a Video Editor and What do they do?
A video editor is a person who is in charge of altering the video to make it more appealing to the users to watch. Video editors are everywhere, from filming and editing sports, news channels to editing YouTube videos. Thus having a plethora of opportunities to choose from out of different fields.
You are supposed to work on the RAW video, chop it up and package it in a consumable form. The task might vary from simply trimming the video to applying video and sound effects to it.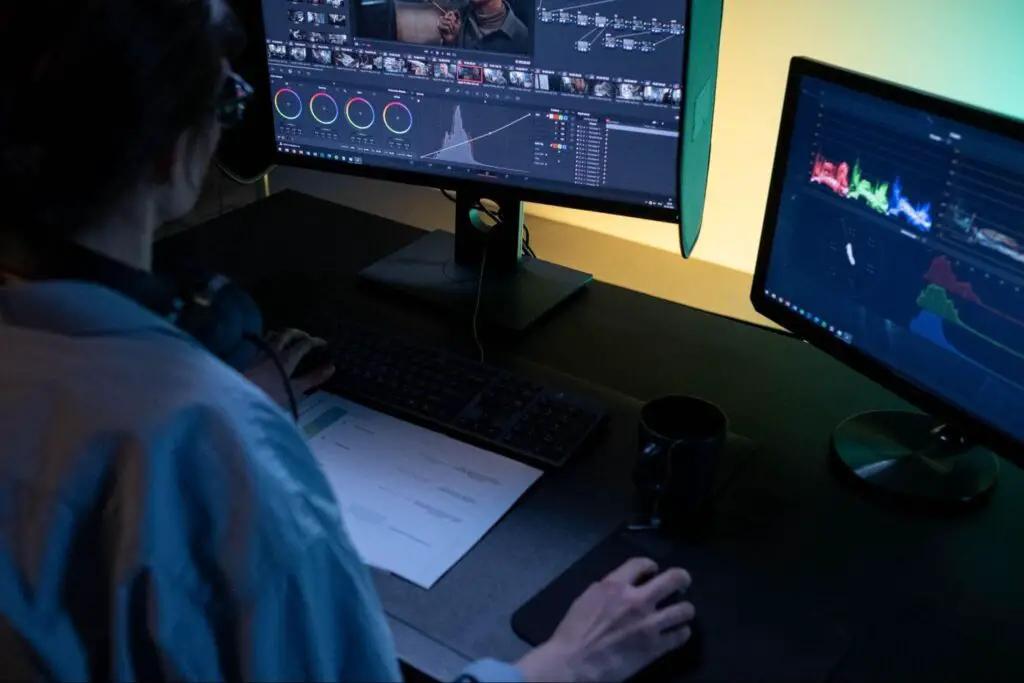 You would also need a fairly powerful machine to edit videos. An entry level graphics card is recommended, although not entirely necessary.
How do I become a Video Editor?
I would suggest only the people who are genuinely interested to get into video editing. Think twice before choosing this field, as it involves a lot of effort and constant learning. 
If you are already into editing, then it will be a head start for you. You need not be an advanced video editor but can easily find a job with basic editing skills.
Firstly, you need editing software for editing videos. There are a plethora of free and paid options on the market. Some of the most widely used software for video editing are:
Adobe After Effects
Adobe Premiere
Wondershare Filmora
Edius
Final Cut Pro
Kinemaster
Sony Vegas 
My suggestion is to go with Wondershare Filmora if you're new to video editing. Wondershare Filmora has a beginner-friendly interface, which makes it easier to use. I use Filmora and After Effects. My choice for minimal editing has always been Filmora, thanks to its simplicity.
Next is to start editing small video clips and explore the video editing software as much as possible and get used to it. Learn to import several clips, join them & trimming them and adding intros and outros to your videos. 
Get familiarized with the terms like contrast, exposure, brightness, color grading, chroma keying if you would like to go full-professional. 
I would suggest you follow the YouTube tutorials, which provide a great medium through which you can understand all the necessary concepts involved in video editing. Once you are confident enough and can produce good results, then you can start looking for jobs.
How to find jobs as a Youtube Video Editor?
In this blog, I especially focus on "how one can become a video editor for a YouTuber".
One way is getting registered on sites like Upwork and Fiverr and waiting for the clients to contact you. But finding a client from these sites had always been a difficult task for the new age editors.
What I followed was messaging many YouTubers on their social media account i.e. through Instagram and discord. Also mailed them about becoming their editor for their YouTube videos. 
Don't just blindly go on messaging every YouTuber out there. First, identify your niche. What videos do you want to edit and why do you want to edit them? As an editor, you will spend hours watching and editing the same video clips, so they better interest you.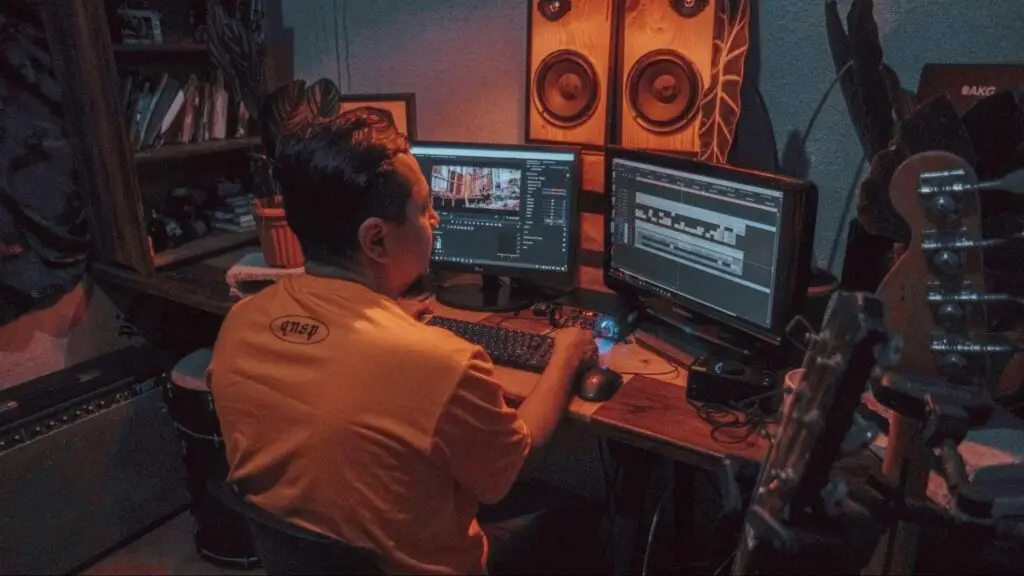 Editing requires a fair amount of patience and creative ability. It's better to try before you deep dive into this field.
In my case, it was anime videos and I love watching them. So I messaged many YouTubers whose content was focused on Anime and Manga (Japanese comics). Always make sure to message them formally.
And finally, after a week I started receiving responses from different YouTubers. Most of them rejected and said they were fine editing it themselves. Finally, one day a YouTuber messaged me on Instagram saying he was interested in hiring me.
He mailed me a video to edit, and based on that, he will be deciding whether to take me in as his video editor. He loved my edit and then took me in as his editor for his youtube channel.
So, most of them will be asking for your work, and some of them will also provide you with sample videos to check your editing skills, and based on that, they will be deciding whether to take you in or not.
Also, one important point to note is that, if you get to work as a youtube editor, not all of them provide you with the video clips for you to edit. 
Some of the YouTubers provide you with only the audio files, and you have to make the whole video yourself, either from scratch or can use some clips from the royalty-free (non-copyright) websites that will be related to that audio. 
These are called Faceless youtube channels and I'm sure you have come across some of these videos. You are supposed to add relevant video clips and subtitles to the commentary, creating a full-fledged video out of them.
How much does a YouTube editor earn?
Now that's a tough question. There is no fixed rate for a youtube editor. Creative professions vary based on several factors, including your skill level and how "popular" you are.
The pay varies from country to country and also depends on the YouTuber. 
The Youtuber I worked with, paid me based on the length of the video. I was getting around 2$ for editing a 10 minutes video, but it was a very entry-level gig. 
You can also negotiate the pay if you are a skilled editor and can promise the YouTuber to produce great results.
If you are working with someone outside your country, then they will be paying you usually through PayPal or Payoneer. I worked with someone from my country, so I was able to receive funds directly into my bank.
The actual pay for Editors depends on the skill and the tools you can use. If you can work with softwares like After Effects, Final Cut Pro, etc. and display a good level of creativity and commitment, then the sky's the limit.
I have seen Youtubers involve the editors into their team and share the channel's earnings with them. This also gives them the "skin in the game" factor and incentivizes their work further.
This was just an idea blog. I will soon write a full-fledged roadmap to earning money online as an editor, not just on Youtube but a lot of other sources as well.
Hope you find this blog helpful and wish you all the best for landing a job as a YouTube editor.
More Reading for you…