Last Updated on December 21, 2021
Atta poll is a legit survey app that pays you for answering surveys. They don't offer the surveys themselves but are a platform that connects researchers with candidates for surveys.
While many survey websites have apps and are available on the browser, Attapoll is simply just an application that is available on iOS as well as Google play.
It is a convenient way to earn some cash on the go, and while the pay rate isn't huge, it can help make a couple of extra dollars each month.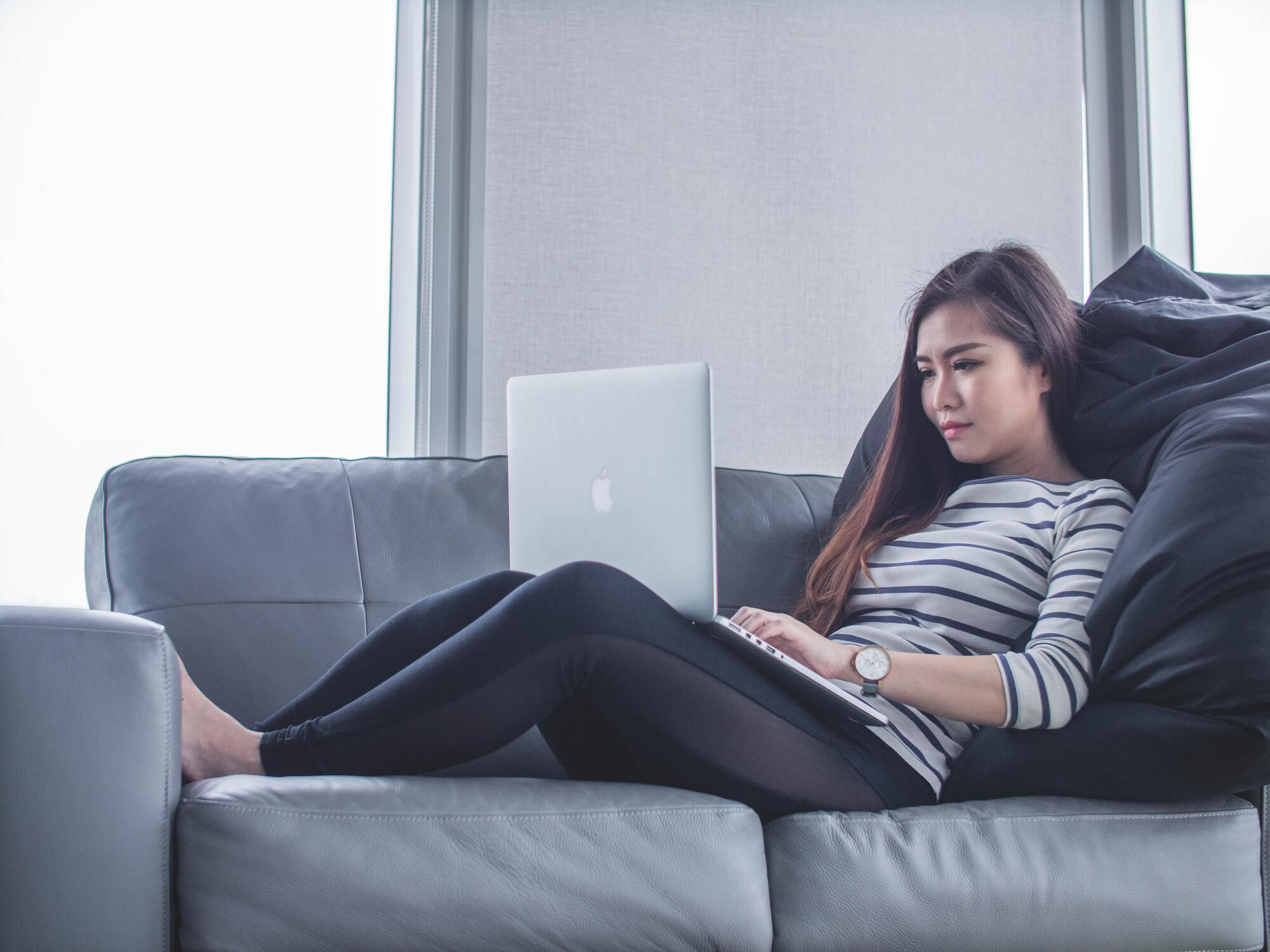 The sign-up process on Atta poll barely takes a minute. All you have to do is download the app (Android | iOS) and log in through your already existing Google account.
If you don't want to use your personal Google account, you can always make a new one just for this app. It will take about 2 minutes, and you are set up to start earning.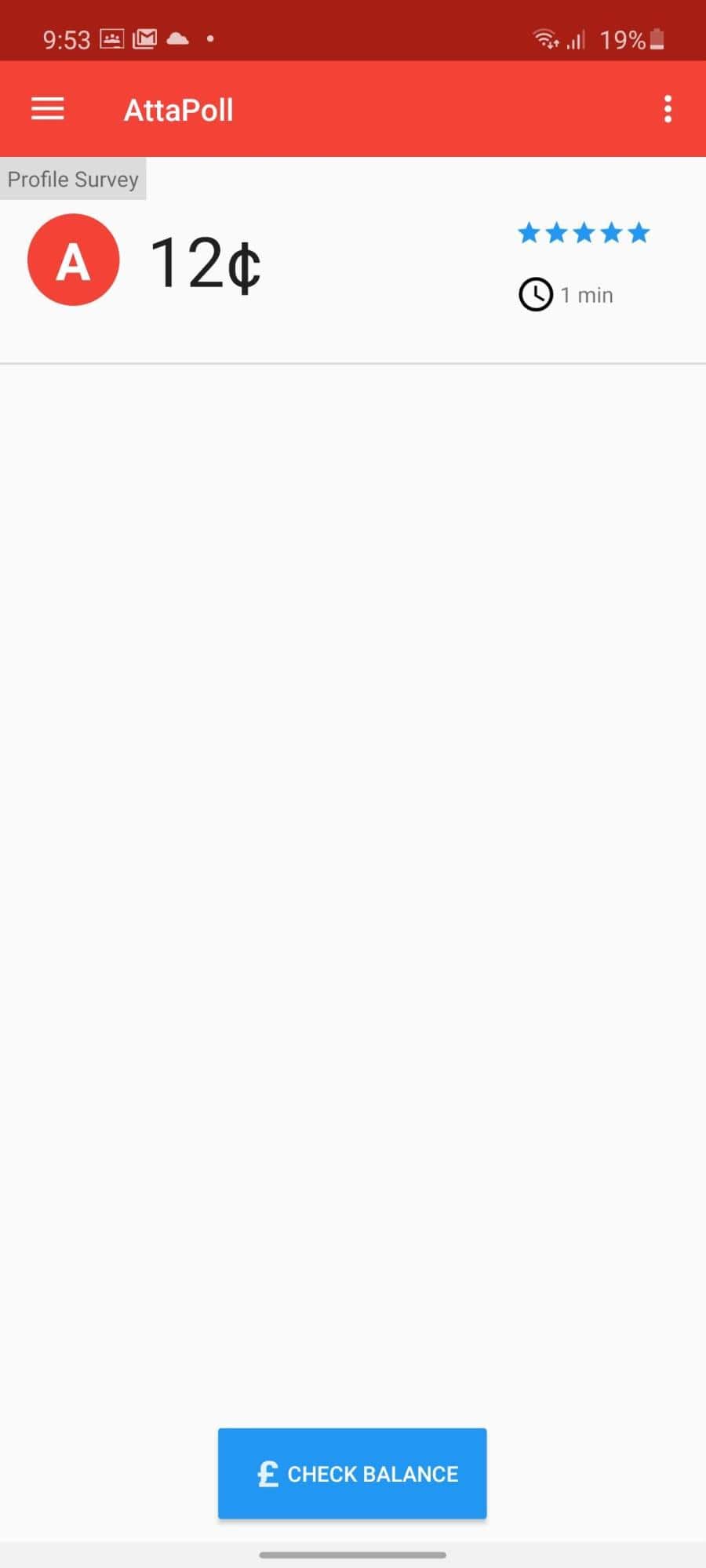 When the account has been made, you are greeted with a survey to fill out your profile details. This is a profiling questionnaire that takes in your information to match you with upcoming surveys, and it is a paid profile test which can get you a free 12 cents.
As the picture above states, the profile survey takes about 1 min to complete and has some fairly basic questions like your gender, the year you were born, and your regional zip code. Entering this will allow you to qualify for surveys in your area.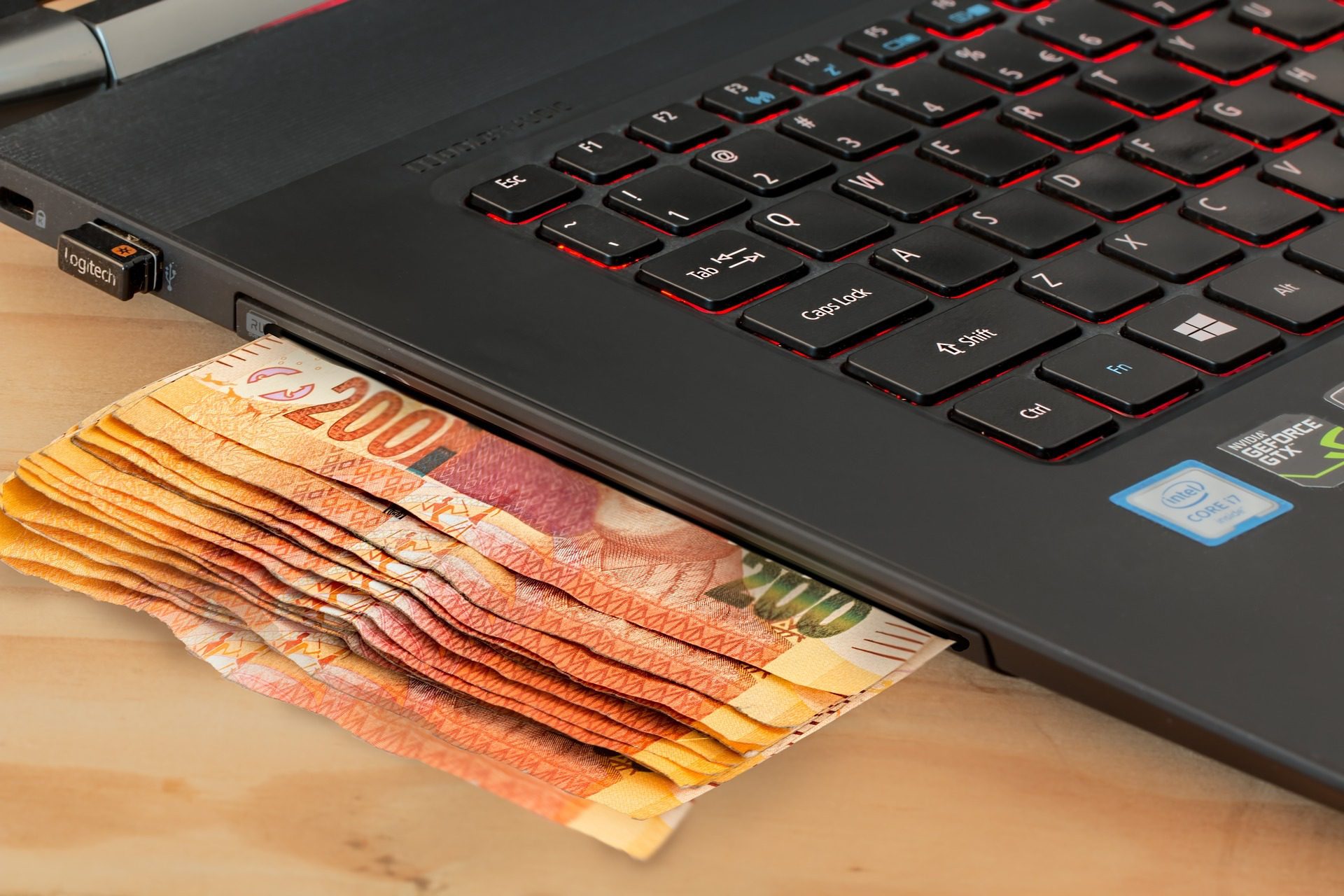 The Earning Potential and Payment Process (of survey sites)
According to many, the pay rates for Attapoll surveys aren't great. However, they do offer rates that are competing with other survey sites such as Swagbucks and Inboxdollars.
The rate you get for each survey depends on how long it is. On average, you get paid under a dollar for each survey taking about 5-10 min to complete. But some surveys can award a higher rate depending on the time required to complete them. Another benefit of Attapoll is that you get some credits about 3 to 4 cents even if you are disqualified during the screening possess of a survey, so your effort is never fully going to waste.
The earning potential of survey sites will always be poor. You cannot expect these earnings to pay your bills. If you want to earn a more substantial income, look into part-time gigs and full-time remote jobs.
There is also a choice when it comes to the payment method for Attapoll. Currently, you get two choices, Revolut, which is a cryptocurrency, and Paypal, which everyone is familiar with. The withdrawal minimum from PayPal is $3, and for Revolut, it is $2.50.
There are many payment proofs available for this app, which further proves its legitimacy, and although getting enough to meet the minimum requirement can get tough, once you make it there, you are guaranteed that you will receive the money.
Attapoll Surveys Payment Proof
Only able to get one payment from them so far, but not bad as it was just me passing the time on my mobile.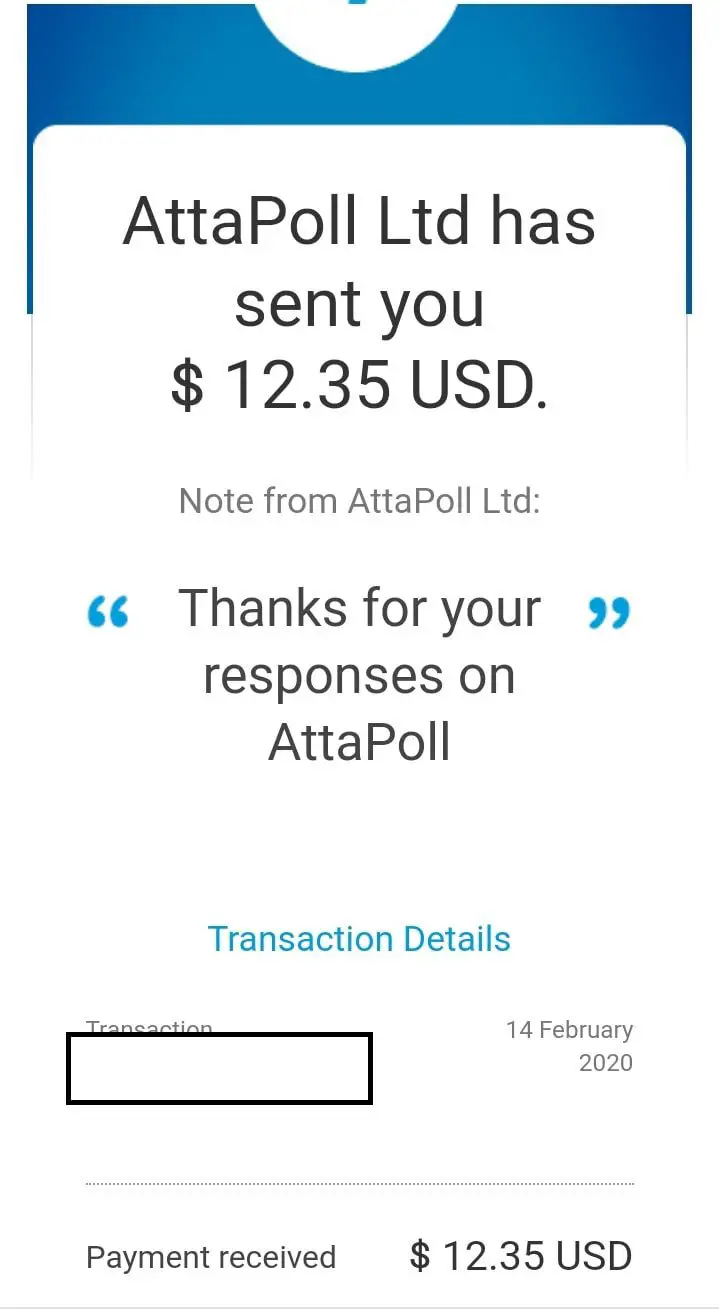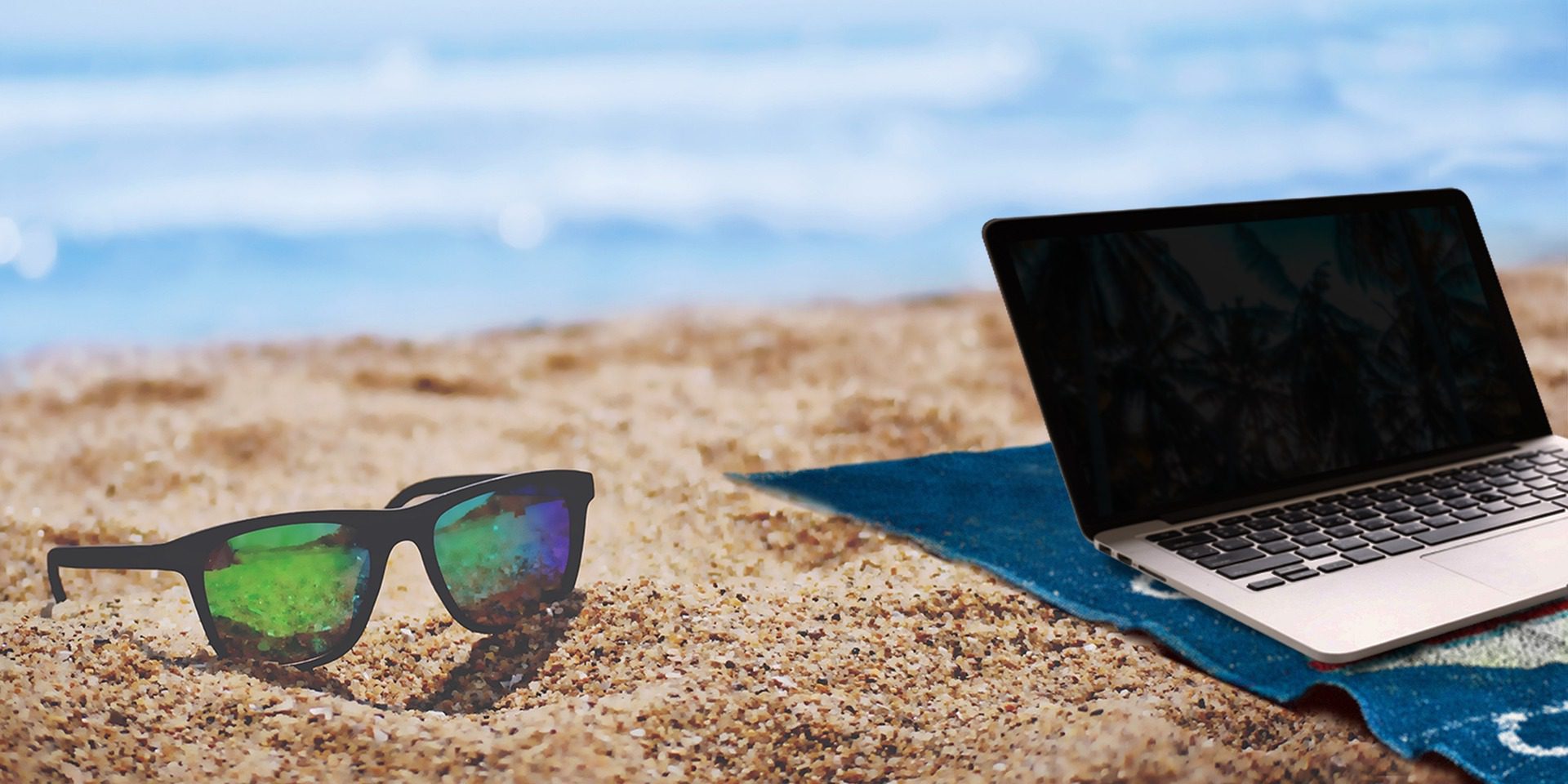 Earning more with Survey Sites (Attapoll)
The opportunities on survey sites may be limited, depending on what your location is. Some people claim that the highest paying surveys and the most considerable quantity of surveys are all available in the UK.
Others claim that while they could easily make, on average, $20- $30 a month before, they aren't able to make as much anymore due to a lack of surveys available.
A tip you should consider to get the maximum amount of survey invites is to go into the settings and select the option for "as many as possible" for the frequency of surveys in a day and "any length" for your preferred length of the surveys.
The number of invites for surveys you receive varies from time to time, and you might get lucky and get a high paying survey every once in a while. The earning potential isn't huge, but the effort required to complete each survey isn't a lot either.
In conclusion, Atta poll is a legit app that pays you for answering questions through surveys, albeit it isn't a very lucrative platform. It won't make you rich, but it can sponsor your next beer from time to time. Cheers!