I write about Clickworker a lot in this site, as a legit way to earn a substantial income. I joined the website this February, and even though it's original tasks won't help you earn a lot, it has partnered with UHRS for "Hitapps" rating tasks, which can help you earn a decent amount of income.
I started working on UHRS in the middle of February, and was able to earn a really good amount of money in a really short time. I continued my work throughout February, and was recently paid by Clickworker.
The amount you earn in UHRS is transferred to your clickworker account after one week. Then clickworker keeps your payment on hold for a month, after which it is paid by Paypal.

I have been paid my February earnings by Paypal, and would like to share it with you, so it can be established that Clickworker is a legit paying site.
Note that the following earnings report is from the UHRS platform. To access UHRS via clickworker, you need to follow a certain qualification process. I have detailed a little bit of the process in my previous post on Clickworker here. Also, after working on UHRS for a while, I discovered some best practices and hacks that can help Indians to earn on the platform. I am also planning a future post on this topic.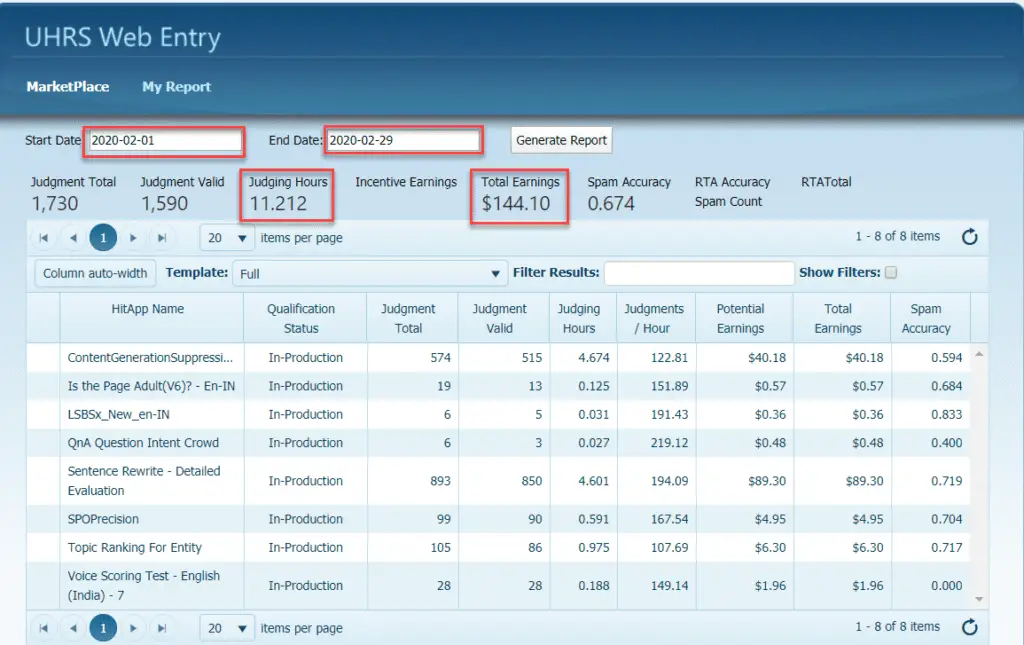 As you can see from the screenshot above, I worked for 11 hours on the platform, and made 144$, which means I made over 10$ for every hour that I worked. So, I find Clickworker UHRS to be a very legit platform for earning money for Indians.
The money was transferred to my Clickworker account after some time, and I was paid after 1 month. Clickworker pays via Paypal, so if you don't have an account, then you should create one immediately. Here is my Payment proof from Paypal:
As you can see from the image above, I was paid in 2 installments, as the earnings were from 2 different weeks. I was on a vacation on the last week, so was not able to earn anything at that time. It is amazing how flexible and easy it is to earn using UHRS, and would recommend it to anyone looking to earn some good income online.
You can also learn more about Clickworker and it's signup process in our article.