Hello Everyone,
Today while going through the clickworker tasks list, I found several new tasks for Indians. But all these new tasks were very disturbing/unsettling in nature. All of these tasks want you to provide a photo of your Government issued IDs like:
Aadhaar Card (0.8 Euros)
Voter ID Card (0.8 Euros)
Indian Driving License (0.4 Euros)
Indian Passport (1.4 Euros)
PAN Card (0.4 Euros)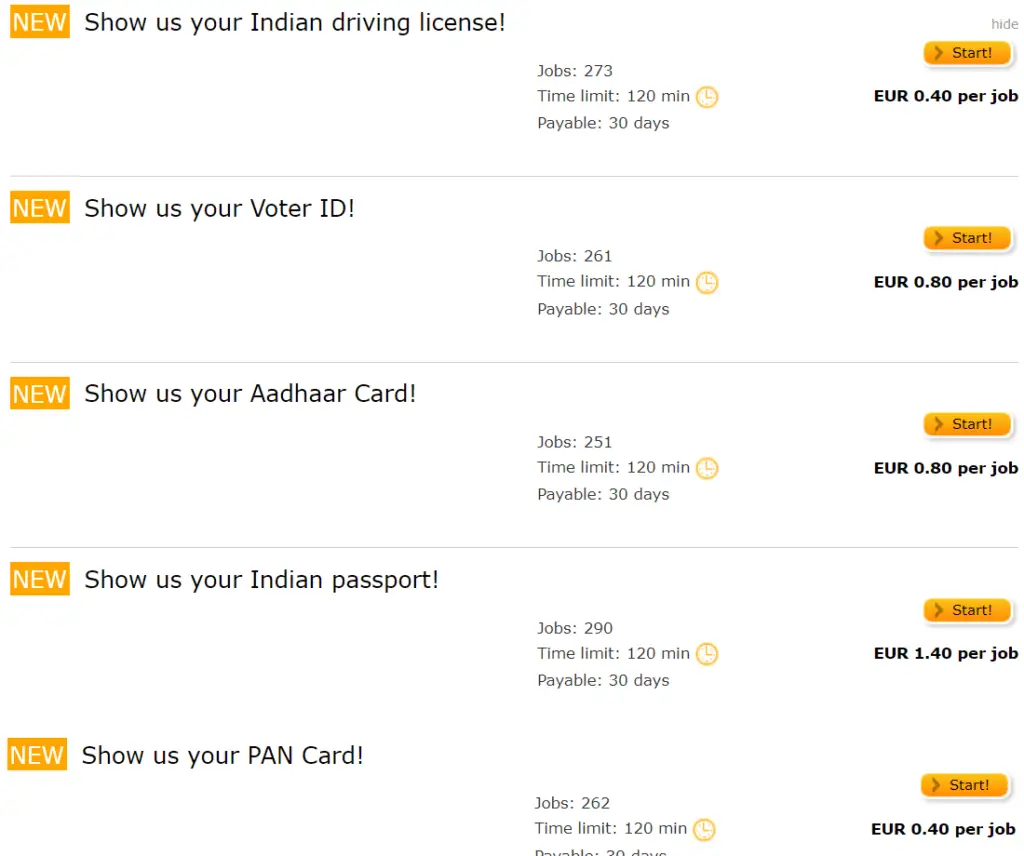 Now they state that they would be using this data to train their AI models and all that, but the whole list of 5 tasks specifically asking you for your personal information is very shady in nature. I would personally not recommend doing such tasks for a bunch of loose change. Giving away your sensitive information on the Internet is not advisable by any sane person.
Since I have been affiliating with Clickworker on my site as a legit way to earn money on the Internet, I would like to inform my readers that I would advise against doing such tasks on clickworker to earn money. I, myself, won't be doing these tasks.
There are several other tasks on clickworker that ask you to give specific types of images, that would help them improve their camera and ISP algorithms, so it is understandable. But asking people to provide images of their government issues IDs is simply not done.
Clickworker is still a legit site, that can help you earn money. One nice way to do is using their UHRS tasks, which I have explained in this article.